Tanzania Agricultural Development Bank – Overview, Business and More!
Tanzania Agricultural Development Bank Limited (TADB) operates as a development finance institution (DFI) owned by the state. It was founded on September 26, 2011, under the 2002 Companies Act Number 2 and awarded Certificate of Incorporation Number 94075.
The Bank's primary function is to act as a catalyst for providing long, medium, and short-term loan facilities for agricultural growth in Tanzania. Its formation is one of the important national projects and objectives outlined in Vision 2025 to ensure food security and self-sufficiency, poverty reduction, and economic development.
As a vital player in the growth and anticipated revolution of Tanzania's agricultural sector, the Tanzania Agricultural Development Bank is dedicated to delivering on commitments made in the framework of national agriculture-related plans consistent with their Vision, Objectives, and Mission. Furthermore, the Bank was entrusted with implementing the Second-Generation Reforms of the Financial Sector by the Government and national plans and objectives for agricultural growth.
Timeline
2015
Tanzanian President Jakaya Kikwete officially launched the Bank, which received TZS 60 billion in capital. The Bank's long-term plan was developed.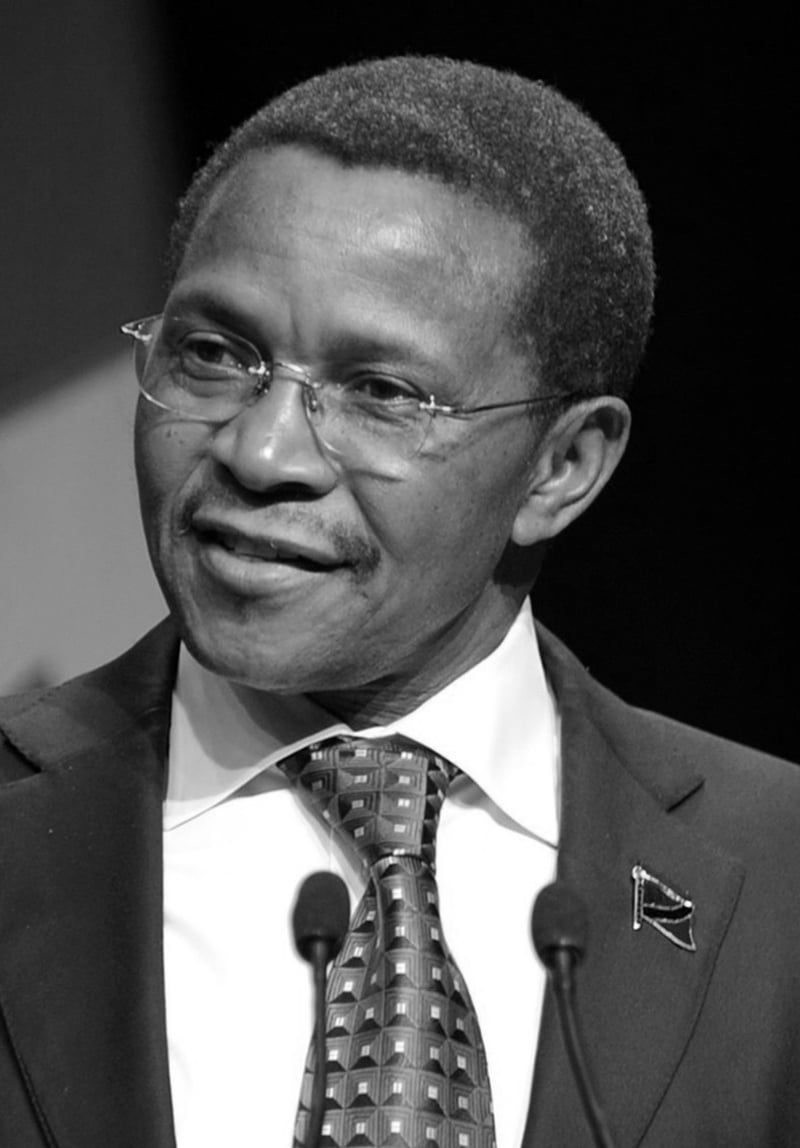 2016
Beginning of Operations
The beginning of lending operations and execution of the Tanzania Agricultural Development Bank to the smallholder farmer for the capacity-building program was in 2016.
2017
Create a value chain financing strategy.
Adopted the cluster and value chain finance method.
2018
Increase banking activities
Three-zone offices were established: the Central Zone, the Eastern Zone, and the Lake Zone. The Smallholder Farmer Credit Guarantee Scheme has begun to be implemented.
2021
Injection of Capital
The Government of Tanzania provided a capital injection of TZS 208 billion. In contrast, the Agence française de développement (AFD) provided 81 million euros (TZS 210 billion) to assure extensive finance for the agri-sector.
Tanzania Agriculture Bank Overview
The Tanzania Agricultural Development Bank was created under the 2002 Company Act, CAP 212, in 2012 September. The purpose of establishing the Bank was to spearhead capacity-building programs and strategies to enhance the agriculture finance value chain and provide support for government initiatives to create and implement initiatives and policies for rural and agricultural loans.
The Banks is a significant player in the expected revolution and development of agriculture; it is dedicated to delivering on pledges made in light of the national agricultural initiatives, keeping with its Vision, Objectives, and Mission.
Business Products
Transformation of Agriculture
The journey of agricultural transformation toward economic prosperity, food security, and poverty reduction.
Infrastructure Improvement
To boost agricultural production by funding infrastructure development initiatives.
Catalyst in Finance
Take the initiative to actively encourage other financial institutions and banks to participate in agriculture value chain finance.
Financial Inclusion
Increase financial inclusion for smallholder and subsistence farmers by mobilizing finances for affordable agricultural finance.
Asset Financing
The Tanzania Agricultural Development Bank takes part in financing the acquisition of assets to aid in agricultural mechanization.
Purpose of the Loan
To fund the acquisition of agricultural assets like planters, tractors, harvesters, machinery and equipment, post-harvest management technology (Silos, trucks/vehicles, irrigation equipment-drip irrigation kits, sprinklers, pivot systems), and fishing boats.
Target Market
Cooperatives, AMCOS, SMEs, Unions
Loan Amount
Less than 75% of the asset cost
Duration
I year maximum
Repayment Terms
To be settled in installments according to the payback period.
Project Financing
This refers to the long-term funding of industrial projects and infrastructure.
Purpose
To fund pre-and post-harvest activities, including farm preparation, maintenance, inputs purchase, and harvesting, as well as purchase animals such as livestock, fingerlings, and poultry.
Target Market
SMEs, SHFs, Organizations, Livestock keepers, Fishing Organizations, and Aggregators.
Loan Amount
A maximum of 75 percent of the Asset cost.
Grace period and loan Duration
Not more than a two-year grace period and a long duration of 1 to 15 years.
Repayment Terms
Paid in installments (quarterly, monthly, or semi-annually), depending on the payback period.
Season Financing
This provides a monetary loan to act as the working capital.
Purpose
The Tanzania Agricultural Development Bank funds the working capital to acquire income-generating assets. (Equipment, machinery, and inventory), which generate cash flows for loan repayment.
Target market
Organizations, SHFs, SMEs, livestock keepers, fishing organizations, and aggregators.
Loan Amount
A maximum of 75 percent of the project.
Interest rate and Loan Duration
1 to 3 years and a maximum rate of 15 percent.
Repayment Terms
Paid in quarterly, monthly, or semi-annually installments depending on the payback period.
Smallholder Farmers
Credit Guarantee Scheme
This Tanzania Agricultural Development Bank scheme gives smallholder farmers access to community and commercial banks' financial support.
Purpose
To stimulate other banks to lend to smallholder farmers facing challenges in accessing loans from the financial sector to implement modern farming techniques. These techniques will create employment and food security and transform their activities from subsistence farming to commercial farming.
Target Market
Farmers groups, SMEs, and small-scale farmers are directly associated with smallholder farmers.
Loan amount
As agreed upon between the eligible Bank and TADB.
Interest Rate and Loan Duration
Dependent on the terms of the involved Bank.
For more articles related to Financial Services in Tanzania, click here!