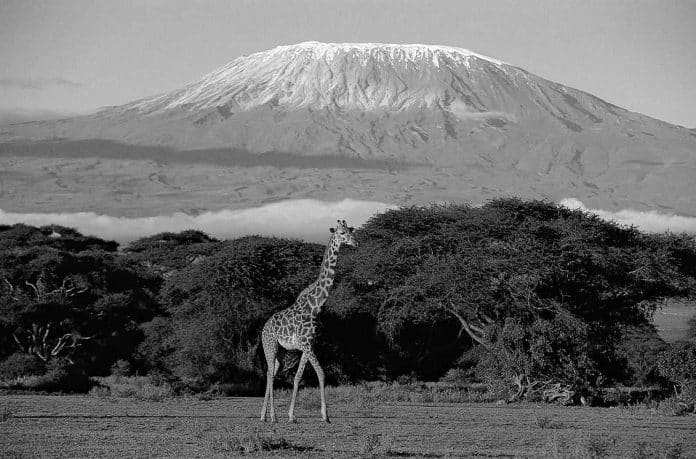 Tanzania Facts – Explore 50 Interesting Facts About Tanzania and the Different Aspects of This Great Country
What are Some Interesting Facts About Tanzania Africa?
Looking for Tanzania quick facts that are not boring and won't require a lot of time to read, you are the right place! Tanzania, or the United Republic of Tanzania, is a region where mother nature is at its most untamed. There are many Tanzania facts such as Lake Tanganyika, Lake Victoria, and Lake Malawi being the three big African lakes surrounding the country. Tanzania's hinterlands are covered in vast stretches of Savannah grasslands, and the country's true beauty is reflected in its incredible biodiversity and animals.
Beyond the eastern coast is the magnificent island-metropolis of Zanzibar, which has established itself as a city of diverse ideas and cultures throughout history. It is appropriately nicknamed the "Gateway to Africa" since it absorbs the vibes from remote regions.
Let's explore the recognized and unseen parts of this Eastern African country's uniqueness with these Fifty Tanzania fun facts. Hopefully in the end you will be able to provide yourself an answer to the most asked question "What is an interesting fact about Tanzania".
Fun Facts About Tanzania People And Culture
The first of fun facts of Tanzania is the existence of at least 120 tribal groups in the country, each with its own significance. Each of them is different culturally due to their distinctive batiks, hand-woven baskets, poetry, masks, objects carved from ebony or rosewood, and so on.

Because of the large number of tribal groups, one of the other Tanzania interesting facts is the number of languages. The country has more than 120 languages, most of which are from the Bantu clan. Kiswahili [Swahili] is the primary language of Kenya and Tanzania.
Among the many Tanzania culture facts, breakfast is getting its place on the top 5 interesting facts about Tanzania. The locals of Tanzania favour tea as a breakfast drink in the morning and coffee at night.
Greetings makes it on the top 5 facts about Tanzania as it is a vital ingredient of the social life Tanzanians have. In Tanzania, greeting someone with one's left hand is considered disrespectful and unfriendly.
Another major fun fact about Tanzania involves the island of Zanzibar, a Tanzanian port city, is a cosmopolitan centre that dominates East African society. Its long past of Muslim rulers, Indian laborer's, Portuguese commerce, and European invaders has resulted in a distinctive blend of traditions, music, food, dance forms, and arts.

The Island of Zanzibar

You cannot list the first 10 facts about Tanzania without including its commercial hub. Dar es Salaam, in eastern Tanzania, is the country's largest city. It is also the world's largest Swahili-speaking municipality and has given rise to many outstanding African men throughout history.
Tanzanians, as a former European territory, have embraced rugby and football as their preferred sports.
Tanzania's official national dish is the simple Ugali. It's a plain porridge made from sorghum flour or millet.
One of the amazing facts about Tanzania is the existence of lakes that are sculptors. The Lake Natron Tanzania facts shows that the lake is a highly concentrated alkaline body of water, is infamous for transforming birds and other creatures into ghastly marble statues.
The Mpingo tree, which grows in Tanzania, provides the most expensive timber in the entire world. It possesses excellent mechanical features that make it ideal for carving, as well as a lovely finish.

Actually, the Mpingo tree is also recognized as the African music tree because its wood has been utilised to construct traditional musical devices since ancient times. This tree sits on top of cool facts about Tanzania as it puts the country up in the pioneers of traditional musical instrument manufacturer.

Tanzania has a strange solution for hunting elephants that wander into their farmlands: "Throwing condoms laced with chilli powder at the elephants," and it works. On the positive side, they used to toss spears previously.

Freddie Mercury, the lead vocalist and composer for the rock band Queen, was born in Zanzibar island, Tanzanian.
Music is a big influence in the lives of modern Tanzanians, and hence it takes a high priority when we look into the fun facts about Tanzania culture. Tanzanians enjoy hip hop music, which has resulted in the creation of Bongo Flava, a fusion of international influences such as reggae, rasta, blues, afrobeat, and dancehall with native musical traditions such as dansi and taarab.
Kinjikitile Ngwale was a fascinating man who headed a revolution against German occupiers during the 1900s in Tanzania. The rebellion, called the Maji Maji revolution, was a defining moment in the vast list of Tanzania history facts.

Historical facts about Tanzania also shows that Kinjikitile Ngwale felt a snake spirit possessed him and proclaimed that a "magical" component called "Maji" could transform German bullets into dust. One month later, he was executed for treason.

Tanzania is a peaceful country in diplomatic forums, yet on October 30th, 1978, it declared war on its neighbour Uganda. Tanzania completely dominated Uganda and won the battle after five months. This is one of the important facts about Tanzania as it displays how peaceful the country is to the rest of the world.

One of the interesting facts about Tanzania is how the Kagera war actually started. An infamous bar brawl sparked the 1978 battle. It all sparked up when a lone Ugandan soldier crossed the border into Tanzania for a drink and ended up shooting at people.
When going through Tanzania flag facts, the meaning of its colors and symbolization becomes very important. Tanzania's flag consists of a yellow and black ribbon that cuts out two triangles diagonally. The top part is green, while the lower portion is blue.

Tanzania Flag

The flag depicts the four components of Tanzania lifestyle facts, pretty much the daily life of its people. The green shows the beauty of nature, the yellow symbolises the country's mineral deposits, the black refers to the people, and the blue depicts the great lakes.

Another Tanzania fact that is a bit contradicting is about its island of Zanzibar. The island gets its own flag because it is so awesome. The flag's colours are the same as Tanzania's; however, the style is distinct.

When looking specifically to Tanzania country facts, we do see that Tanzania was referred to as Tanganyika before it joined with Zanzibar in 1964, and it had its own flag – a greenish background divided in half by a yellow and black ribbon.
Tanzania Economy Facts and Geography
In terms of Tanzania geography facts, the Nile, the world's most extended river, is most closely associated with the world's first human civilization, the Egyptian Civilization. This river has its origin in Tanzania's Lake Victoria.
Lake Victoria Tanzania facts reveals that the waterbody is also the world's biggest tropical lake as well as the second-biggest freshwater lake. The lake probably tops all Tanzania Africa facts (with an exception of mount Kilimanjaro) in terms of how it has contributed in putting Tanzania in the world map of tourism.
The Mafia Island is located in Tanzania. Zanzibar and Pemba are the other two essential islands.

Tanzania's three islands are a popular

vacation

spot for those who enjoy all things tropical. Local seafood, Scuba diving, and all-night beach festivals draw a considerable number of tourists.

The country has set aside 25% of its area for national parks and animal sanctuaries. It is one of the highest on the globe, and its overall surface area is larger than Germany [size wise]. The strategy makes on the top list of Tanzania animals facts.
Tanzania's most famous National Reserve is the Serengeti National Reserve, where one million wildebeests migrate over to Kenya's Masai Mara National Reserve. That said, if going through the list of the great migration Tanzania facts, one big thing will come up is the uniqueness of the migration itself causing this epic migration to be named as one of the world's seven natural wonders.
The government has set up fire balloons in the Serengeti National Reserve to promote tourism. 
The vast list of Ngorongoro crater in Tanzania facts reminds us of the natural resources the country is blessed with. Tanzania is host to the world's largest volcanic depression, or caldera, the Ngorongoro Crater. The Ngorongoro crater Tanzania facts further reveals that the depression covers a total area of 264 km. It is thought to have developed approximately 2.5 mill years ago.

Tanzania's overall land area [947,300 sq kilometres] is only a little bit more than double the size of California in terms of total land area [423970 sq kilometres].

As per the CIA, the government owns all lands in Tanzania and can lease them for up to 99 years. This is law is on the top of all Tanzania government facts as it dictates what kind of a country it is, socialist.
Tanzanian economy facts show that the minerals industry continues to be the primary source of revenue for the government. Tanzania is the 3rd biggest African manufacturer of gold, after Ghana and South Africa.
Tanzania receives almost 5000 million dollars in help from around the world, with the majority of it coming from the United Kingdom and the United States.
Another one of the many Tanzania wildlife facts (since the country is blessed with animals) is the Ruaha National Reserve, Tanzania's most significant national reserve, which is home to the country's greatest elephant population.

Tanzania is home to 7[seven] properties that have been listed on the Unesco World Heritage Sites.
Tanzania Mount Kilimanjaro Facts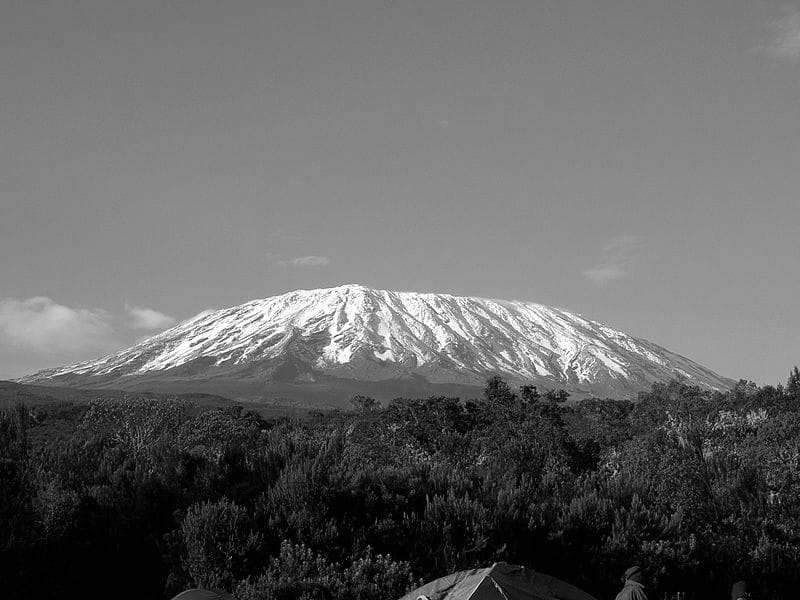 The mountain has 3 volcanic cones, namely "Mawenzi," "Kibo," and "Shira".

Tanzania's poster boy is Mt Kilimanjaro. The renowned mountain is Africa's tallest peak and a breathtakingly beautiful location.

Mt Kilimanjaro is a world on its own, with five distinct climate zones ranging from hot tropical rainforest to arid snow-capped summits. In comparison, the entire United States has a total of seven climatic zones.
Mt Kilimanjaro is an individualist who prefers to stand alone. Geographically, it is a free-standing highland, which means it is not part of any mountainous range. In reality, it is the world's tallest free-standing mountain.
In October 1889, a German geologist Hans Meyer became the first human to climb Mount Kilimanjaro.
Bernard Goosen of the Republic of South Africa was the 1st person to use a wheelchair to reach the summit of Mount Kilimanjaro.

Kyle Maynard, the man who has no arms or legs, became an encouragement to millions as he crawled up Mt Kilimanjaro's tallest point without any assistance or any prosthetics in 2012.

As per the Guinness World Records, Mount Kilimanjaro is the topmost delivery point for the humble pizza. After travelling 745 kilometres in four days, the pepperoni pizzeria was served at 5897 metres [19,341 feet].
Facts About Poverty in Tanzania
Some Weird Facts About Tanzania
There are odd heaps of magnetised volcanic debris that move across the desert at about 17 meters each year. The dunes lie near Olduvai Gorge in the Ngorongoro Reserve area, on the way to Serengeti National Reserve.
Zanzibar, Tanzania, is the location of the world's shortest war. The British forces fought against Khalid bin Barghash's army. The battle lasted between 38 to 45 minutes, and the British came out victorious.

One major interesting fact about Tanzania is the footprint tracks dating back 3.6 million years that have been discovered in Tanzania. The footprints differ in size, indicating that they were made by a group comprising one male and two ladies.
Facts on Tanzania as A Country In A Nutshell
Independence
    April 26th 1964
Capital City

Dodoma [6.1630 degree S, 35.7516 degree E]

Largest City

Dar es Salaam [6.7924 degree S, 39.2083 degree E]

Total area

947,300 sq kilometer

Population

58,552,845 [July 2020 est.]

Currency

Tanzanian shilling [TZS]

Religion

Tanzania religion facts shows that the main religions in the country are Islam, Christianity, and others

Official Language

English and Swahili

Borders

Kenya, Rwanda, Uganda, Zambia, Burundi, DRC Congo, and Malawi and Mozambique

Languages spoken

English, Swahili, Nilo-Saharan, Niger-Congo, and other minor languages

Official name

Unitfied Republic of Tanzania

Suffrage

18 years of age; universal

Literacy rate

total population: 77.9%

National Anthem

Mungu ibariki Afrika

]God's Blessing on Africa]

Demonym

Tanzanian

Motto

"Uhuru na Umoja" [Swahili]

"Unity and Freedom"

Government type

Presidential Republic

President

John Pombe Magufuli
Vice President
Samia Suluhu
Tanzania facts for kids – Life expectancy at birth

63.9 Years [2020]

Life expectancy is the length of time a newborn baby would live assuming mortality patterns at the moment of birth remained constant throughout its life.

Climate

The climate ranges from tropical along the coast to temperate in the hills.

Terrain

plains along shorelines; central plateau; mountain in the north, south

Mean elevation

1,018 m

Lowest point

Indian Ocean 0 meter

Highest point

Kilimanjaro [tallest point in Africa] 5,895 meter

Natural resources

hydropower, phosphates, tin, coal, iron ore, diamonds, natural gas, gemstones, nickel, gold,

Agricultural land

43.7%

Birth rate

34.6 births\1,000 population [2020 est.]

Death rate

7.1 deaths\1,000 population [2020 est.]

Sex ratio

0.997 male[s]\female [2020 est.]

National symbols

Uhuru [Freedom]  giraffe, torch,

National colors

Black, green, blue,  yellow,

National anthem

"Mungu ibariki Afrika" [God's Blessing on Africa]

GDP – per capita (PPP)

$3,200 [2017 est.]

Industries

agricultural processing [sugar, sisal twine, cigarettes,  beer]; mining [ gold, diamonds, and iron], salt, soda ash; oil refining,  cement, shoes, apparel, fertilizer, wood products,

Exports

$4.971 billion [2017 est.]

gold,  cotton cashew nuts,  coffee, manufactures,

Imports

$7.869 billion [2017 est.]

machinery, consumer goods, and transportation equipment,  crude oil, industrial raw materials,

Time Zone

EAT [UTC+3]

Internet country code

.tz

Calling Code

+255

Drives on the

Left

Table last updated
March 29, 2020
Other Random Facts About Tanzania
We could list 100 facts about Tanzania or more but we won't be able to finish them all. The above is a list of Tanzania facts and information that can you give you a small glimpse of what the country is and about.
However, for a longer and detailed Tanzania fact sheet or more fun facts Tanzania can offer than what is provided in this article, you can explore further Tanzania fast facts with the Tanzania Tourism Board Fact Sheet page.
For more articles related to History of Tanzania, click here!