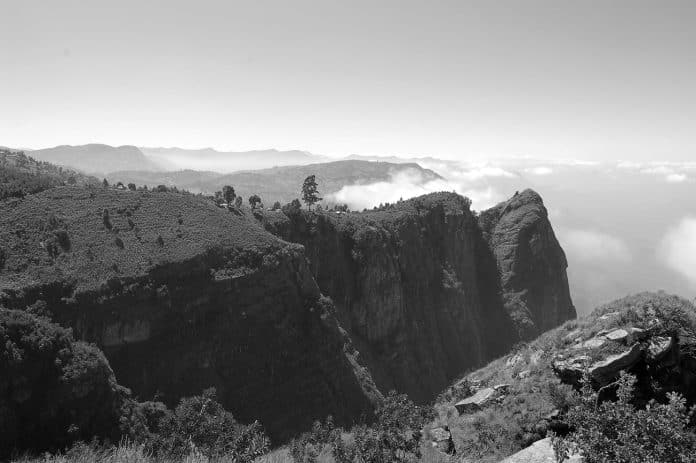 A Quick Snapshot of the Mountains of Tanzania
The Most Toured Mountains of Tanzania
The mountains of Tanzania gives the country some of the most diverse alpine environments anywhere in the world, including volcanoes, lush forests, and an abundance of rare animals. A sigh of relief often gushes out to hikers who discover that their expedition does not end when they reach the summit of Mount Kilimanjaro, which is the tallest mountain in Africa in country of Tanzania. For both day and multi-day excursions, we've created a selection of Tanzania's best mountain destinations. Since several of these mountains are located in protected national parks, you should always verify park fees before your visit.
The Meru Mountain
Acclimatization hikes on Mount Meru are popular before climbing Kilimanjaro, but the mountain is sufficiently worth the trip for its adventures. Arusha National Park has this spectacular Tanzania's second-highest mountain, called Mount Meru. Momela Lakes and Ngurdoto Crater can be seen from here, and there's no shortage of species to see, such as elephants, buffalo, or monkeys.
Between four and five days are typical lengths of time for the journeys in this area. On the journey to the extinct volcano's horseshoe-shaped crater, trekkers will encounter woods and glades with imposing drop-offs. Mount Meru, at 4566 meters, is much inferior to Mount Kilimanjaro in terms of elevation. Altitude sickness is a real possibility, even though there aren't any glaciers at the peak. From June to March is the best time to visit Tanzania and climb this amazing part of the mountains of Tanzania.
One of the most unique and captivating ranges of the Mountains of Tanzania is Ol- Doinyo- Lengai. A carbonatite lava eruption of 2878 m in height is its only active volcano and the only one in the globe capable of doing so. This lava starts black, but as it comes into contact with moisture, it turns almost immediately white, giving it a bizarre appearance.
The Maasai people nicknamed it "Ol-Doinyo-Lengai" meaning the "Peak of God" in Maasai. Views of Mount Kilimanjaro, Lake Natron, and the Great Rift Valley can be seen from the Ol-Doinyo-Lengai- mountain of god Tanzania lookout point located within Ngorongoro Conservation Area.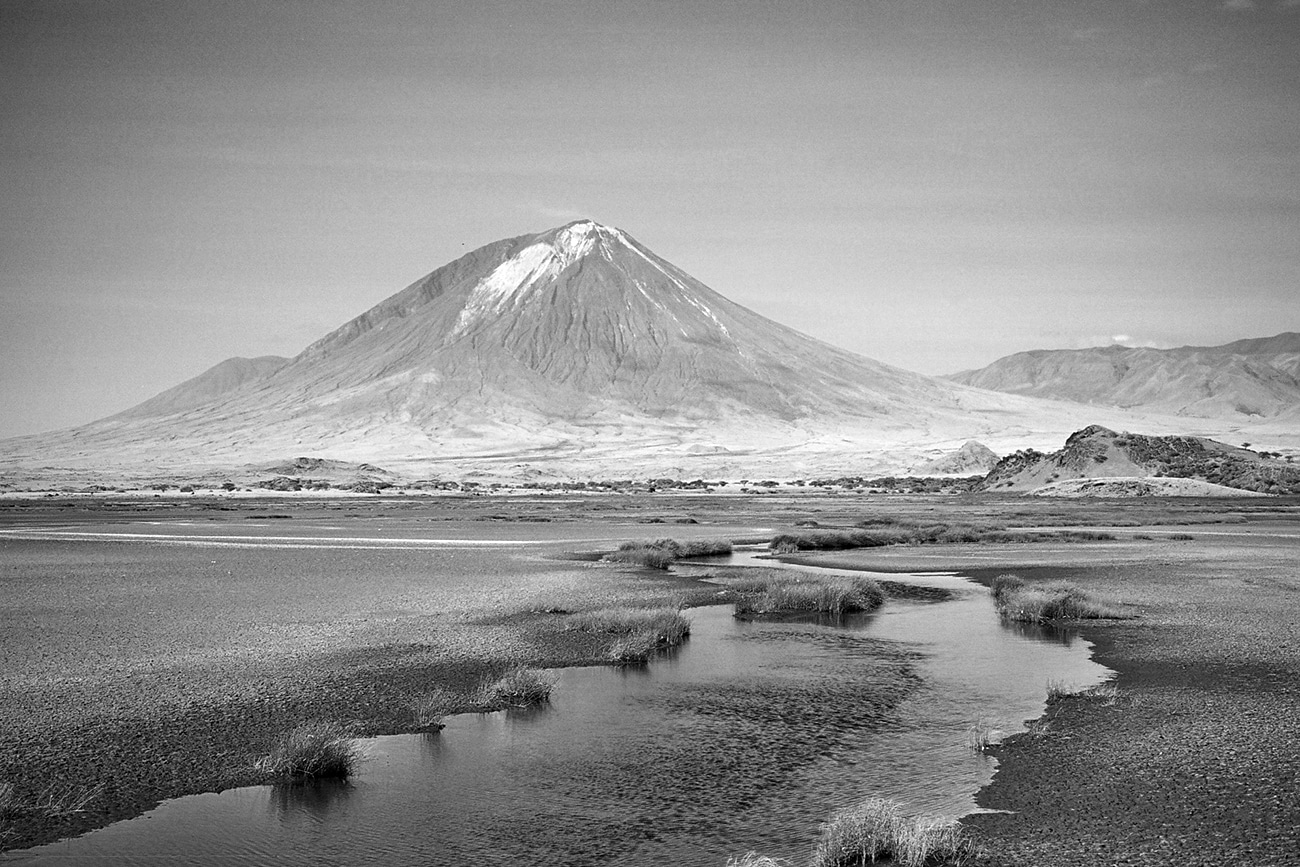 If you're an intermediate climber in need of a quick getaway, this is the spot for you! Lower slopes are home to vineyards and citrus groves. As one climbs higher, the vegetation becomes scarcer until only bare ash and lava remain. For the best views, try to reach the summit of Ol-Doinyo-Lengai during sunrise. From June through September is the best time to visit here.
The West Usambara Mountains and the more diminutive, rainier East Usambara Mountains make up the Usambara Mountain Range in northeast Tanzania. Some of the world's rarest plants and animals can be found in the Usambara Mountains which make up the list of block mountains in Tanzania.
With its scenic farms, villages, and nearby hiking trails, this is an excellent place to spend a few days or a few weeks getting to know the local culture. In the neighborhood are the German Amani nature reserve and the former colonial hamlet of Lushoto (Wilhelmsthal). Mountain footslogs and bird watching are two of the many activities available. June–November is the best time to visit.
Buffalos, leopards, elephants, wild dogs, lions, and six species of primates live in the Udzungwa Mountains National Park, as do uncommon birds and an abundance of local insects and butterflies. As part of the Eastern Arc mountain range, the Udzungwa Mountains can be found in both Kenya and Tanzania.
Hikers can explore the forest on their terms, with a variety of hiking trails crisscrossing the park. Cars are not permitted in the park. Don't miss the chance to swim in the stunning downhill pools of the 170-meter-high Sanje waterfall while you're here. June through October is a good time to be here:
The Mahale's Mountains
Located in the Mahale National Park, are a solitary mountain range noted for its enormous protected chimpanzee population. This is a once-in-a-lifetime opportunity to get up and personal with wild chimpanzees.
Mount Nkungwe, the chain's highest peak, is 2462 meters above sea level. The three-day mountain hike is best done with a local guide and a close eye on lions and chimps, both of which can be dangerous.
There are two ways to get to Mahale National Park: by plane or by boat. Additionally, its lake offers a beach for sunbathing and a plethora of colorful fish for snorkeling. The greatest time to visit these breathtaking mountains of Tanzania is from May through October when the weather is mildest.
The Rungwe Mountain
In southwest Tanzania, Mount Rungwe Nature Forest Reserve is uncovered. Rungwe Mountain is a 2960-meter-high volcano that is currently dormant. For skilled hikers who start early, it can be summited in a single day. Panoramas of the Poroto Ridge, Loleza Peak, and Mbeya Peak can be seen from the summit. Two of the world's most endangered monkeys, as well as a rare antelope species, live in the area.
The Daraja-la-Mungu, also known as "the Bridge of God" can be uncovered in the neighboring Kiwira valley, a stunning natural bridge. You can also explore the Poroto Ridge Forest Reserve to Ngosi Lake. Because this area is among Tanzania's wettest, it's best to avoid visiting during the rainy season. Choose to visit from June through October.
The Famous Kilimanjaro
Making the top of the list of mountains of Tanzania, the famous Mount Kilimanjaro, Africa's tallest peak and one of the Seven Summits, is the last but surely not the least. The mountain is home to a dormant volcano that attracts thousands of hikers around the globe. These hikers are driven by the need to tackle the peak for themselves because of the dearth of technical prerequisites.
Kilimanjaro has six major routes, each lasting between seven and ten days, which can be taken in any order. There are woods, alpine meadows, and glaciers on the mountain. With considerable preparation you put in, climbing Mount Kilimanjaro is doable for nearly everyone – and a once-in-a-lifetime event!
When to go: January through March or June through October.
For more articles related to Mountains of Tanzania, click here!