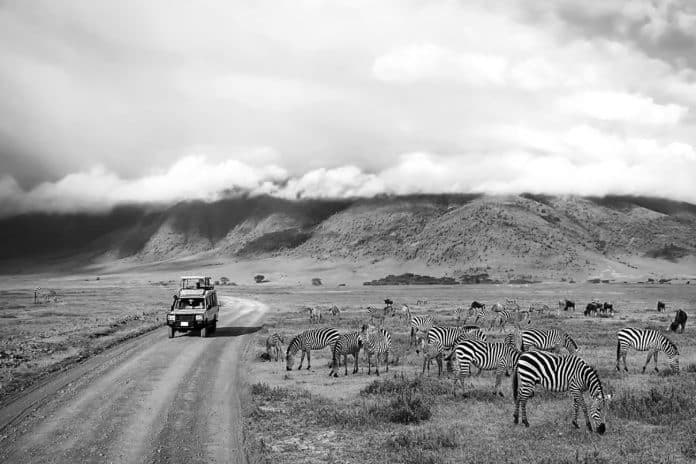 The Best Time to Visit Tanzania for Safari Adventure
Tanzania, with its breathtaking landscapes and abundant wildlife, is a dream destination for safari enthusiasts. Planning your trip to this East African gem requires careful consideration of the best time to visit. In this comprehensive guide, we will explore the best time to visit Tanzania safari months to embark on a safari adventure in Tanzania, taking into account weather conditions, wildlife migrations, and other factors that can enhance your experience. Whether you're seeking the thrill of the Great Migration or hoping to encounter marine life in the turquoise waters, we've got you covered.
Here is the best months to visit Tanzania safari breakdown:
January and February: Embrace the Greenery
If you're a nature lover seeking a vibrant and lush environment, January and February represent the best time to visit safari in Tanzania. During this period, the country is swathed in greenery, creating a picturesque backdrop for your safari. The migratory birds are flitting amongst the foliage, and the calving season is in full swing, providing ample opportunities to witness the circle of life in action. Another advantage of visiting during this time is that it's the low season, meaning fewer crowds and more intimate wildlife encounters. However, it's worth noting that the rainy months of March, April, and May should be avoided. Kilimanjaro climbs become risky, wildlife tends to spread out, and beach holidays in Zanzibar can be soggy due to heavier afternoon downpours along the coast and islands. Some lodges in the lesser-visited south and west may also close during this period. Nevertheless, if you're on a tight budget, January and February can offer excellent rates, making it an attractive time to visit Tanzania.
July and August: Peak Months with the Great Migration
For those seeking an unforgettable safari experience, July and August are peak months in Tanzania. These months mark the arrival of the Great Migration, a natural spectacle where millions of wildebeest, zebras, and other grazers move in search of greener pastures. Witnessing this awe-inspiring event is a once-in-a-lifetime opportunity. Additionally, the dry season during these months ensures milder temperatures, making outdoor activities more comfortable. However, it's important to note that prices are at their highest during this period, and safari vehicles can become crowded. If you prefer a more serene experience, consider visiting the less-explored southern regions of Tanzania, which are never overcrowded with visitors. Although the days may be warm, nights can be cold from May through August. It's advisable to bring insulating layers for early morning game drives and evening sundowners. Open safari vehicles can be teeth-chatteringly cold. Another popular destination during this time is the Ngorongoro Crater, but it tends to get jammed with tourists. To avoid the crowds and enjoy a more unrestricted view, plan your visit in June or September, just before or after the peak season. The Ngorongoro Crater is home to a variety of wildlife species that don't migrate, so you'll still have the opportunity to see abundant wildlife outside of the peak season.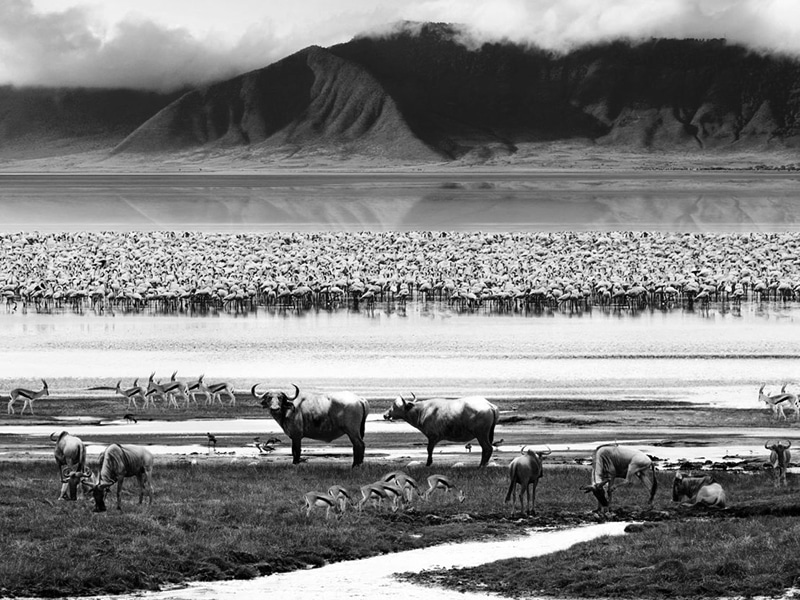 September and October: Ideal for Mount Kilimanjaro Climbs
If conquering Africa's highest peak, Mount Kilimanjaro, is on your bucket list, September and October are the best months to embark on this adventure. During these months, you can expect moderate temperatures, lower rainfall, and less cloud cover, creating optimal conditions for a successful climb. However, it's important to note that September can be a busy time on the mountain, so it's crucial to book your trip well in advance. While rain can fall at any time, it's especially icy cold at the top, so be prepared with appropriate gear. The rainy season is the most dangerous time to climb Kilimanjaro due to slippery conditions and poor visibility. If you still wish to tackle the mountain during this period, consider opting for a less strenuous route and be prepared to face the unpredictable weather conditions. Regardless of the time of year, Kilimanjaro is chilly throughout, and it's essential to pack accordingly, especially if you'll be camping. For a truly magical experience, consider climbing during a full moon when the moonlight illuminates your path in the dark African night and reflects off the glaciers, creating a truly mesmerizing atmosphere. However, it's worth noting that climbing during a full moon attracts more climbers, so if you prefer a quieter ascent, choose a different time.
November and December: Refreshing Short Rains and Marine Life Encounters
November and December bring the short rains to Tanzania, which can freshen up the dusty landscape, creating captivating scenes, especially for photographers. While these rains shouldn't disrupt your travel plans, be prepared for a few more mosquitoes during this time. The landscape transforms into a lush paradise, providing unique opportunities for photographers to capture the beauty of Tanzania. If you're a marine enthusiast, the best time to visit Tanzania for encountering marine life is from November to March. During this period, snorkelers and divers stand the best chance of encountering magnificent whale sharks. From April to September, the shores of the Mafia Archipelago become a hatchery for green turtles, offering a captivating sight for nature lovers.
Safari in Tanzania Best Time to Visit Conclusion
Tanzania offers a wealth of safari experiences throughout the year, each with its unique highlights. Whether you wish to witness the Great Migration, climb Mount Kilimanjaro, or encounter marine life, careful consideration of the best time to visit will ensure an unforgettable adventure. From the vibrant greenery of January and February to the peak months of July and August, and the ideal climbing conditions of September and October, Tanzania has something to offer every traveler. Plan your safari adventure wisely, and immerse yourself in the wonders of this remarkable East African destination.
For more articles related to Tourism in Tanzania, click here!