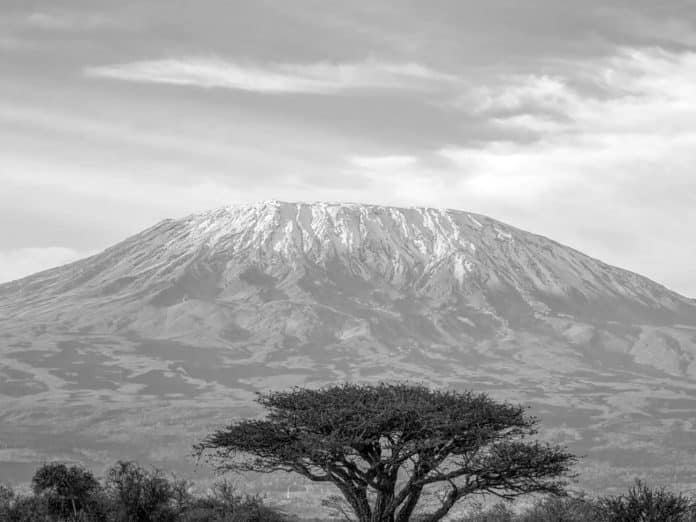 Ultimate Guide on the Best Time to Climb Kilimanjaro
This is probably going to be the quickest but ultimate Kilimanjaro climbing guide for the best seasons any potential climber may need to get familiar with things prior heading to Kilimanjaro.
What is the Most Fantastic Time to Climb Kilimanjaro, and Why?
Mount Kilimanjaro best time to climb guide will help you navigate an answer to this question. First and foremost, to get the best experience, the best time of year to climb mt Kilimanjaro is between January to early March and June to October. The stunning views, magnificent sky, and sunshine provide the perfect hiking circumstances. There is, nevertheless, the potential for sudden weather shifts regardless of the season.
But, Exactly When is the Best Time to Climb Kilimanjaro?
The most incredible time to climb Kilimanjaro is during what month of the year? Kilimanjaro can be climbed all year round, but the months of July to September tend to be the best time to climb Mt Kilimanjaro. The driest months of the year are ideal for climbing Mount Kilimanjaro, so plan your trip accordingly. April and November are the rainiest months, so we try to stay away from them as much as possible. Climbing Kilimanjaro in the Rain can be very treacherous.
Summary of the Months:
When is Best Time to Climb Kilimanjaro During the Year?
Unlike other mountains, Kilimanjaro, on the other hand, is never "closed." Trekking can be done at any time of year, but you need to be prepared for the weather. On when is the best time of year to climb Kilimanjaro, you should note that we don't provide any climbing between April or May and November under normal circumstances.
January, February, and Early March are Ideal Times to Climb Kilimanjaro
This is the best time of year to climb Kilimanjaro because the days are dry and clear, and the visibility is good. It may snow above 14,000 feet on rare occasions, making for some spectacular photo opportunities.
Despite the term "peak season," this time of year tends to be less busy than the primary climbing season, which lasts from June to September, making it an ideal time to climb if the weather cooperates.
Most suitable for: Hikers who want to avoid large crowds while still having access to dry weather. The snow at the top is a bonus.
March, April, and May are Also Ideal But Can be Cloudy and Muddy
It's possible to get muddy paths and cloudy skies in March as the month progresses, so it's not the best time to climb Kilimanjaro for beginners. If you're lucky, you might be able to catch some dry weather between late March and late May.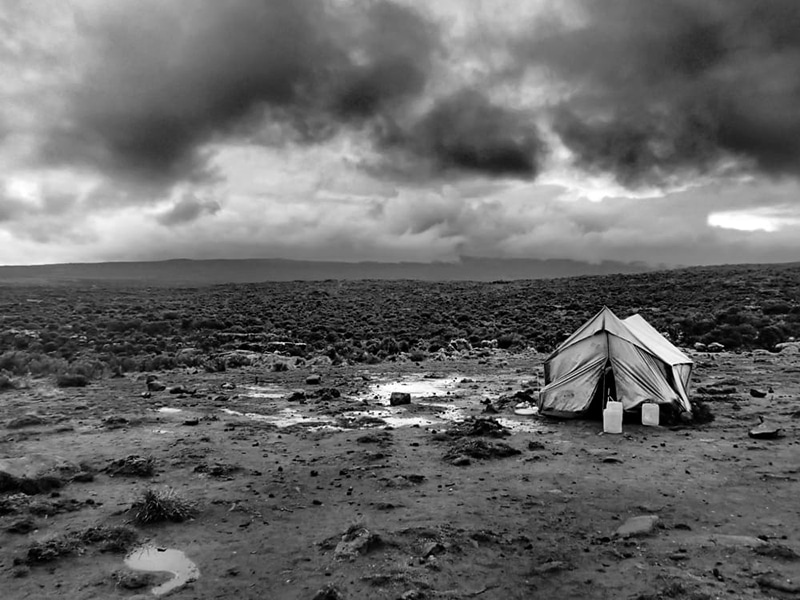 The rainy season, which lasts from the end of April until the beginning of May, makes climbing impossible.
Avoid being disappointed by low visibility if your schedule necessitates travel from late March to late May, the shoulder seasons, so be prepared for the weather.
Ideally, you'll already have some hiking experience and won't be afraid of more challenging routes.
Most suitable for: Experienced trekkers who aren't afraid of bad weather and want to get away from the masses. The north side of the mountain is where we propose accomplishing the ascents.
June, July, August, and September are the Best Time to Climb Kilimanjaro
For the best time to climb Kilimanjaro, it is recommended to attempt the climb within the months of June, July, August and September. This is the busiest time of year to climb because of the great weather, and many people are on holiday in the United States and Europe through summer. If you want to avoid the crowds in July and August, go in June, September, or even October if you don't mind a little rain.
This is a relatively dry time of year, except for a few rainstorms in the forest. Around the time of the full moon, the roads were very congested.
Most suitable for: Climbers looking for the best weather and who aren't afraid of crowds, which tend to congregate on the Marangu and Machame routes.
October or November are Ideal Times to Climb Kilimanjaro
There are usually three to four weeks of rain in November, and they typically endure for three to four days. Often, the rain is less continuous than it is in April and May (called "long showers") and occurs mainly in the late afternoon. On the mountain, it's a lovely place to be.
We favor the Rongai or Northern Circuit routes because they are better protected and receive less rain generally.
Most suitable for: The ideal visitors who want to avoid crowds and experienced hikers who aren't afraid of bad weather.
Critical Considerations on What is the Best Time to Climb Kilimanjaro
Changing Weather Patterns
Because of its equatorial location, Kilimanjaro does not have the four distinct seasons that other parts of the world do. For the most part, the mountain's look changes throughout the year due to its rainy and dry seasons.
What is the Best Time of Year to Climb Kilimanjaro?
The best time of year to climb mount Kilimanjaro is between January through early March and June through October. Spectacular views, sunshine, and clear skies make an ideal setting for photography and trekking.
The driest and busiest months of the year are also around this time. Continue reading: A Guide to Kilimanjaro's Seasonal Climate.
Temperature
Temperatures on the mountain change throughout the year and in different climate zones as you ascend.
The "Arctic" designation for the summit zone refers to the region's year-round temperatures well below freezing.
There's a big chance you'll see snow on top of the mountain between December through March and June immediately after the rains. The number of visitors decreases as a result of this, as it is not the best time to climb Mount Kilimanjaro compared to July through August, which is the most engaged time.
Kilimanjaro Moist Season
There are two different moist seasons in the Kilimanjaro region:
Between March and May, there will be a lot of rain.

In November, the showers are short-lived.
Generally speaking, April and November are the wettest months. However, this might vary.
There is often a rainy season from mid-March to the end of May. Kilimanjaro's southern face can be rainy, muddy, and stormy this time of year.
Rain is always possible, even in the dry season. As a result, we always carry rain gear in our daypacks to keep us dry.
Clouds, Fogs, and Mist Obscure Visibility
This journey was not made for slogging through thick fog and cloudy skies. During March, April, and May, cloud cover may impair visibility. You'll miss out on some of the most beautiful scenery and photo chances.
Kilimanjaro Climbers' Hordes:
A Guide to Kilimanjaro Best Time to Climb Routes for Climbers
Because of the favorable weather from January to early March and June to October, Kilimanjaro is getting busier as more people attempt the expedition during the best time to climb mt.Kilimanjaro season.
For the most part, the Marangu and Machame routes are clogged with traffic. The Rongai, Northern Circuits, or Lemosho routes are less congested, and you will still be able to appreciate the views without dealing with numerous individuals.
The overcrowding of campsite restrooms is one of the most common inconveniences for climbers during peak season. To ensure the comfort of our climbers, we set up individual bathroom tents just for our group.
The camaraderie and relationships you make; compensate for the "busy" atmosphere when you meet other climbers. Many of our guests have made long-term friendships with people they met while hiking the mountain.
Is There a Better Time to Climb Mount Kilimanjaro Than the Rest of the Year?
If you don't mind being wet in the most peaceful time of year, plan accordingly.
Risking wet weather in exchange for solitude on the mountain may be sensible if you seek it.
We try to stay off the mountain while raining heavily in April or May and November.
Consider an alternative route that is less frequented. We recommend hiking on the mountain's northern side during the rainiest months, as it receives less rain, is better protected and offers the best times to climb Kilimanjaro during wet seasons. 
Conditions and Safety on the Kilimanjaro Trail
If you're an experienced hiker, you may not mind a little mud or slick trails.
In mount kilimanjaro best time to climb for beginners is mostly during the drier months of the year.  A lower chance of rain means less anxiety and pain, so you can spend more time taking in the sights and sounds.
It is possible to encounter muddy conditions on the lower slopes and treacherous, rocky trails on the upper elevations.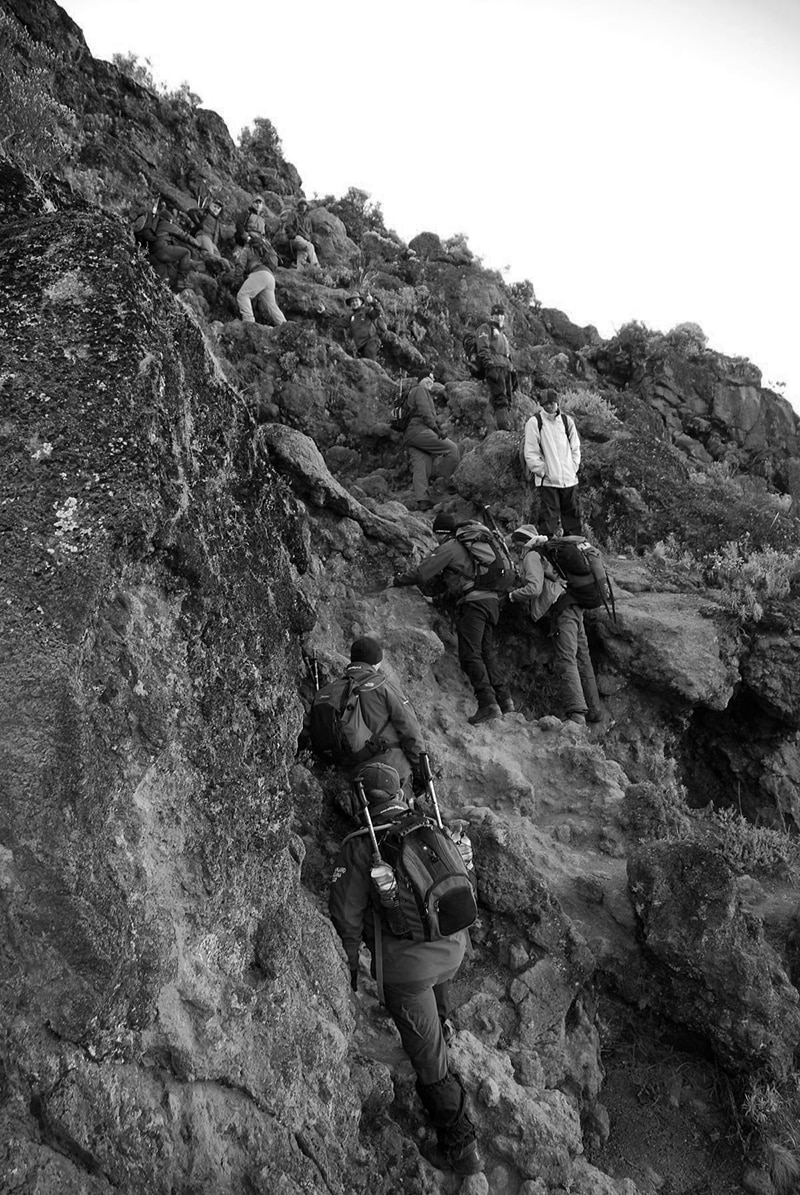 We value your trust and put it above all else. Guides on Kilimanjaro have climbed the mountain in all weather conditions, so you're in good hands. We keep an eye on the weather and are adjustable enough to make changes to the daily schedule if necessary.
A hypothermic person is in greater danger of being very cold. A damp shirt could be the difference between moderate hypothermia and hypothermia when your body adjusts to the altitude.
Keeping your equipment and clothing dry is essential for your safety and comfort, so don't let them get wet!
There are many things you'll need, including a waterproof bag for both your daypack and duffel bag, some exceptionally robust wet-weather clothing, and an easier route.
Attention: Please refrain from storing your belongings in trash bags or Ziploc bags because the Tanzanian government has made it illegal to use plastic bags. Stuff sacks like these, which are water-resistant, are highly recommended.
Mt Kilimanjaro Best Time to Climb; Scheduling
Your climbing choices can be influenced by various factors, like your desire for a Tanzanian safari expedition, a Zanzibar holiday before or after your ascent, or even the ability to take time off work to travel.
There is no "wrong" season to climb Kili save for the rainy months of April and November. When it comes to climbing, there is no "perfect" time. It's all part of the fun when the weather is unpredictable.
Mounting Kilimanjaro on the Full Moon and New Moon
Imagine a clear night sky with a full moon shining brightly. At night, the moonlight illuminates the majesty of the mountain you're going to scale as you put on your summit gear and emerge from your tent. It's possible to ascend without using much of your headlamp.
It's a magical experience and the best time to climb Kilimanjaro under a full moon. If you don't like crowds, be aware that full moon treks can get quite crowded.
To complete a seven-day trek, you must begin at least five days before the full moon date. Remember, though, that the night before and after the full moon will be equally beautiful and conceivably quieter. Kilimanjaro's full-moon dates are as follows:
Plan your dates around the New Moon if the full moon makes you feel like a wolf and keeps you up howling or if you have trouble sleeping in the light. With less light, you'll be able to see the constellations.
A Thought on the Climate Zones of Mount Kilimanjaro
While climbing Kilimanjaro, you'll pass through five distinct weather zones. Others have equated the journey to the North Pole from the Equator.
Rainforest Zone Habitat: This includes the cultivated or the savanna and rainforest zones, which are hot and humid, and receive the most rain.
Alpine Zone Habitat: Temperatures can drop dramatically at night in the heath and moorland or the low alpine zone, which is colder and receives less precipitation.
Little rain falls in the alpine desert zone, characterized by scorching heat during daylight and subzero temperatures at night.
Arctic Zone Habitat: The Arctic Zone is the mountain's most dangerous area. It's bitterly cold, and there hasn't been any rain or snow to replenish the ground's water supply or provide sun protection.
Final Thoughts on The Best Time to  Climb Kilimanjaro
Tanzania Best Time to Climb Kilimanjaro and the Equipment Needed
There are no restrictions on the best times to climb mount Kilimanjaro; nevertheless, to ensure your well-being and safety, Climbing Kilimanjaro suggests avoiding the rainy seasons of April to May and November. We can still work with you if you can only tour in the off-season.
The equipment you'll need to climb Kilimanjaro can be found on our Climbing Kilimanjaro gear suggestions page.
Please read our complete guide to Kilimanjaro weather and when best time to climb Mt Kilimanjaro outline or sign up for our Kilimanjaro Weather Forecast to stay updated on the latest conditions.
For more articles related to Things to Do in Tanzania (Zanzibar), click here!