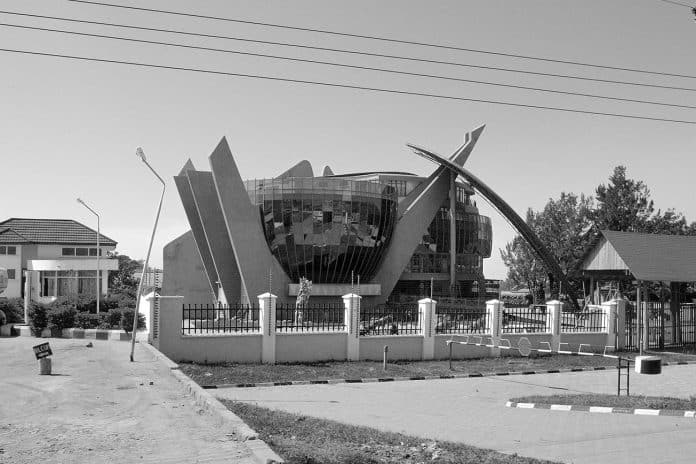 Top Ten Tourist Attractions in Arusha
There are many tourist attractions in Arusha, but first, a glance at the city. Arusha, Tanzania's "green city," is located in northern Tanzania. Low temperatures and low humidity in Arusha result in a lush and verdant landscape. Visitors come from all over the world to enjoy the relatively moderate climate.
It isn't daring to say Arusha serves as a hub for tourists in northern Tanzania and even Tanzania. Most safaris begin at Arusha National Park to Tarangire, the Ngorongoro Crater, Lake Manyara, and Kilimanjaro. There are many other tourist attractions in Arusha outside the national parks. Arusha has a lot to offer, and these are our top 10 picks.
Popular Things to Do in Arusha If You Visit
The Miraculous Experience With Balloon Safaris:

Our top recommendation for things to do in Arusha is the Miracle Experience because it offers a new perspective on safaris, with "Safari in the sky!"
Serengeti National Park is one of the tourist attractions in Arusha with awe-inspiring scenery and uninterrupted vistas, which can be seen from hot air balloon rides. Wildebeest, gazelles, and lions can all be found in their natural habitats, so you won't have to travel far to view them all.
Hot air balloon safaris are the best way to grasp the Serengeti's enormity properly. In a balloon safari, you have the chance to capture a lifetime of memories. Arusha's Miracle Experience has been voted one of the top 10 tourist attractions in Arusha, a testament to the remarkable nature of the event.
2. The Arusha Park's Game Viewing: For most, it doesn't matter if you're going east or west; being close to home is always preferred. Think about the proximity of the Arusha National Park before embarking on long journeys to explore more of the wilderness.
A day excursion from Arusha takes you to its National Park. The park conserves the Momella Lakes, Mount Meru, the Ngurdoto Crater, and the lush woodlands.
The Serengeti and Arusha Park's game viewing experiences are quite different from other tourist attractions in Arusha. One of the park's most unusual residents is the rare colobus monkey, while other animals include the bushbucks, giraffes, zebras, etc.
You can visit the Ngorongoro Crater, a day visit as part of Arusha National Park. One of the best places to see warthog and buffalo herds because of its sheer cliffs.
3. The Momella Lakes Canoeing: Although it's not a big draw, it is a worthwhile activity to undertake when visiting the tourist attractions in Arusha. Take a canoe excursion of Momella Lakes in the National Park of Arusha. Many flamingos and birds flock to the lakes with greenish or bluish hues. 
The most lavish time to go canoeing is in the morning or afternoon when there is cooler weather. It's not uncommon to observe hippopotamuses, giraffes, and a wide variety of water birds when on a canoe trip.
4. Climbing Meru's Highest Point: The trek up Mt. Meru is designed to prepare hikers for the more challenging Kilimanjaro climb. It's a great way to get used to the altitude before scaling Africa's tallest peak. 
In addition to being an excellent mountain climb, Mt. Meru is also an enjoyable hike in and of itself. It is possible to climb Mt. Meru in a single day or over three or four days. The trails of this tourist attraction in Arusha are great for a quiet getaway because of the stunning vistas of rivers and waterfalls they offer.
5. The Museum of Tanzanite Experience: We'd be remiss if we didn't include our museum among the tourist attractions in Arusha. Arusha is home to the only tanzanite museum globally, something we are proud of.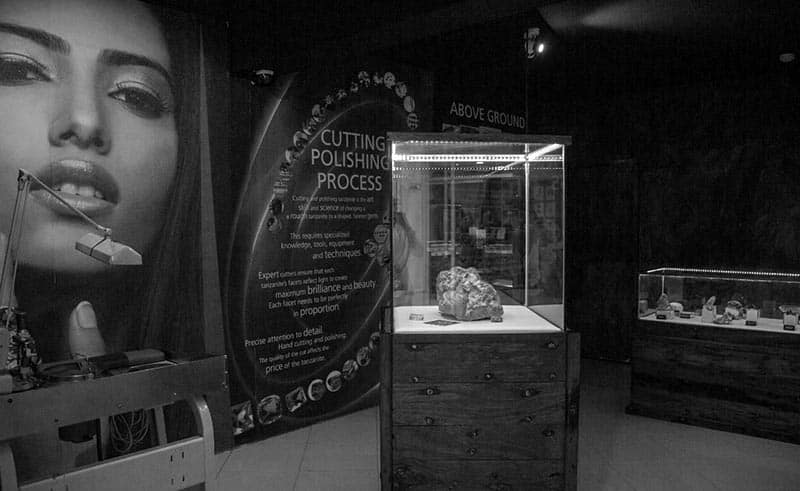 The Tanzanite stone discovered in Tanzania, specifically in Arusha. Visitors can learn how tanzanite was discovered; identified; mined; engraved; polished, and graded through interactive tours and multimedia presentations. Including a Tanzanite mining shaft reconstruction.
Our museum is attached to a shop in the middle of Arusha. The Tanzanite Museum also sells wonderful Tanzanite jewelry. Additional stores have been added as well.
6. The Duluti Lakes: Located 14 kilometers from Arusha's city center, Lake Duluti is a crater lake. The Duluti Forestry Reserve protects the lake, which receives water from groundwater and seasonal precipitation throughout the year.
The crater walls of Lake Duluti, which reach a height of up to 200 meters, span an area of about 63 hectares.
Reptiles hunt and lay their eggs in great abundance in the wooded areas. It's not uncommon to encounter monitor lizards and green mambas, two of its most frequent reptiles. Other water birds that make their home at the lake include the fish eagle, the grey heron, and the cormorant. The lake also attracts kingfishers and ospreys. You may want to visit this place if you are on a visit to the tourist attractions in Arusha.
7. The Old Boma Museum of the National Museum of Natural History: This is a popular tourist attraction in Arusha located in an abandoned German military outpost. The museum displays items from the world-famous Laetoli sites and Olduvai Gorge and displays the city's history, human evolution, culture, and fauna. For history enthusiasts, this is the best place to go in Arusha.
Arusha's colonial history, signs of human evolution, and photographs of wilderness and mountains can be expected.
Lessons in painting and drum making are provided for those passionate about the creative arts. It also includes a mini-enclosure for snakes keeping, a zoo, botanical gardens, and sections devoted to insect studying.
8. The Center for Cultural Heritage: This Heritage Centre can be found on the outskirts of Arusha. An art gallery for commercials, a jewelry shop, and a curio shop are all located here. They are all tourist attractions in Arusha.
The cultural history center includes various items for sale, depending on your budget. Tanzania's present and past are depicted through the arts and crafts. The center's café serves freshly cooked meals. African cuisine is available on the restaurant's la carte menus and buffet.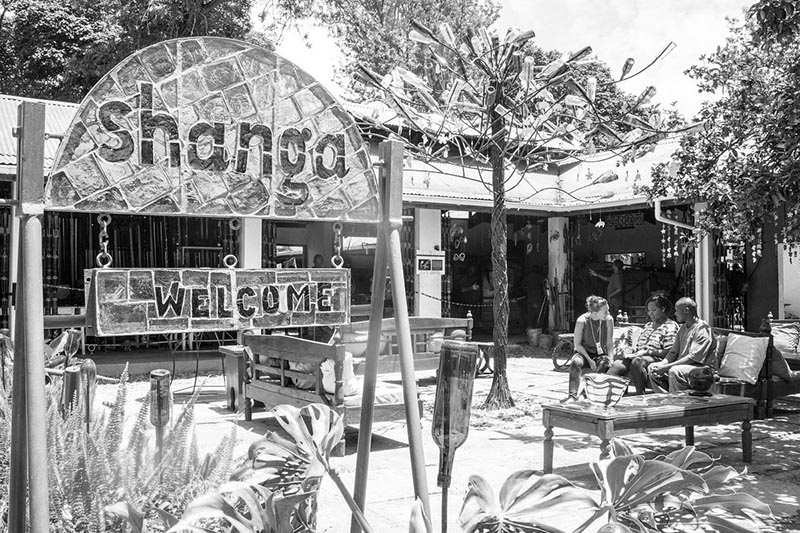 9. The Shanga: The Swahili term for "bead" is "shanga." 
Originated from a Christmas event in Arusha, Tanzania, when a few locally woven fabric and beaded necklaces sold out in hours. Shanga has grown to employ more than 60 people with disabilities due to the need to generate additional income for people with disabilities. They use reclaimed and bearable materials to create their distinctive goods, including glass blowing, weaving, papermaking, beading, and metal crafting.
The Elewana Arusha Coffee Lodge in Arusha, Tanzania, is home to the Shanga restaurant. You'll not only be able to buy one of these stunning pieces, but you'll also be helping to empower people with disabilities after visiting this tourist attraction in Arusha.
10. The Snake Park at Meserani: A visit to Meserani Snake Park is necessary if you're looking for a little excitement. The park, which is around 25 kilometers outside of Arusha, is home to some of the world's most dangerous snakes and provides brave visitors the chance to take a snapshot with a live snake. 
The Green and Black Mamba, Puff Adders, and Egyptian Cobra are just a few snakes you might see. Get up close and personal with an immature crocodile while watching the three-meter-plus crocodiles feed. The Maasai Cultural Museum is another Tourist attraction in Arusha that is worth visiting apart from the snakes. As a bonus, the park provides a free medical clinic for the local population and an educational center for the indigenous Maasai people, where they may learn to read and write. End your vacation with a BBQ lunch at the bar, which is fully equipped and stocked.
Other Arusha Tourist Attractions and Appeals in the Community
National Parks in the Neighborhood
Manyara and Tarangire national parks can be visited as day trips from Arusha or stopovers to other locations like the Ngorongoro Crater and the Serengeti National Park after exploring Arusha's attractions.
For more articles related to Things to Do in Tanzania (Zanzibar), click here!