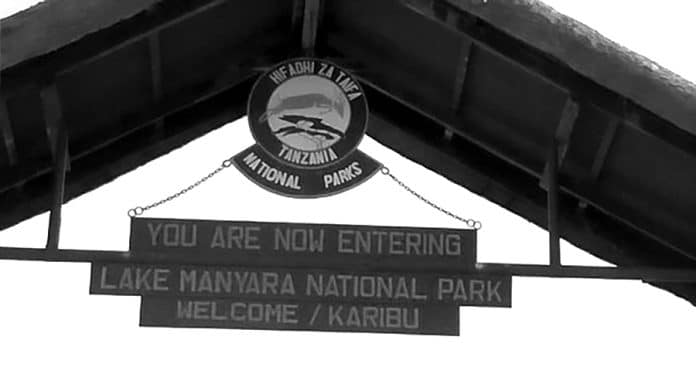 Things You Need to Know About Manyara Region
The Manyara region is one of the 31 administrative regions of Tanzania, with its provincial capital, the town of Babati.
According to the 2012 national census, the population of the region was 1,425,131, lower than the pre-census prediction of 1,497,555. Manyara region observed a 3.2% annual population growth in 2002-2012 and ranked third nationally for the population growth rate. It became the 22nd most populous region with an average of 32 people per square kilometer.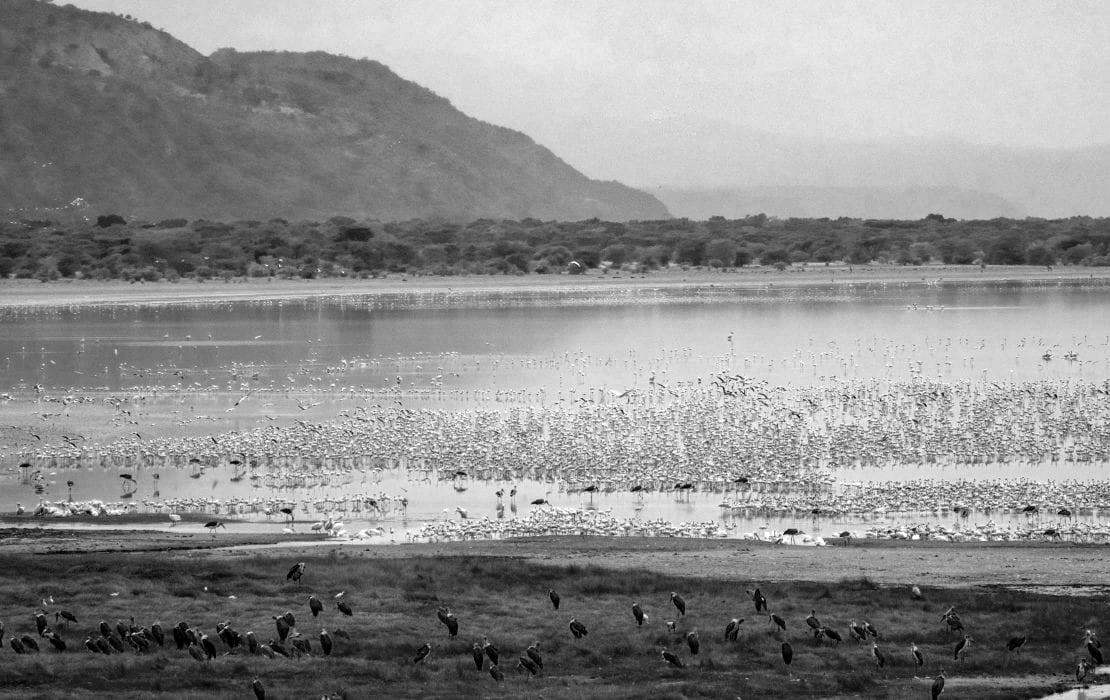 Lake Manyara is in the region of Arusha of northern Tanzania. It shares its border with Kilimanjaro Region to the northeast, Tanga region in the east, Dodoma region in the south, Morogoro region to the south-east, Singida in the southwest, and the Simiyu region in the northwest. Mount Hanang is the highest mountain in the Manyara region.
Population
Indigenous groups and multilingual communities inhabit Manyara Region. These communities include Assa, Gorowa, Kw'adza, Mbugwe, Datooga, Maasai, Barabaig, and Irakw, the largest ethnic group in the region.
Administration
Elaston J. Mbwilo governs the Manyara region.
Economy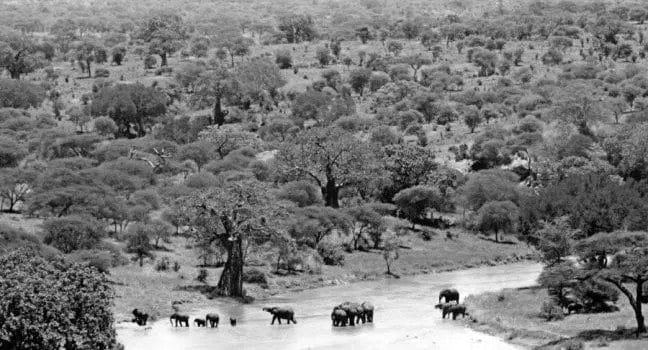 Manyara residents are primarily farmers. The region's economy mainly depends on mining Tanzanite gems. The Tanzanian mines are on Mount Mererani in the northern part of the Arusha region. Other sources of income are from tourism in the Tarangire reserve, which is situated in the area, and the Lake Manyara reserve.
Roads
One of the tarmac roads runs west of the Manyara region. The main tarmac road number T14 from Singida meets T5 highway in Babati town. The T5 highway from Dodoma to Arusha runs through the region, paving from Arusha to Dodoma.
One paved road crosses the western part of the Manyara Region. T14, a paved trunk road from Singida, connects with T5 in Babati town. The T5 trunk road, which runs from Dodoma to Arusha is paved.
District
Administratively this area is divided into six districts: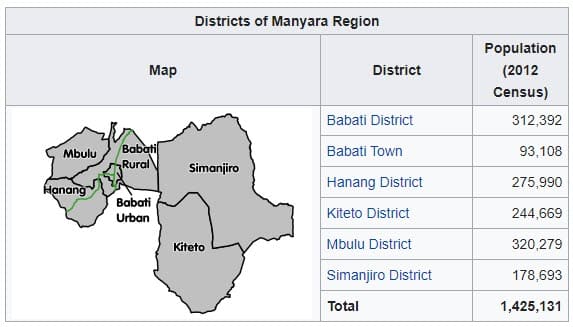 For more articles related to regions of Tanzania click here!