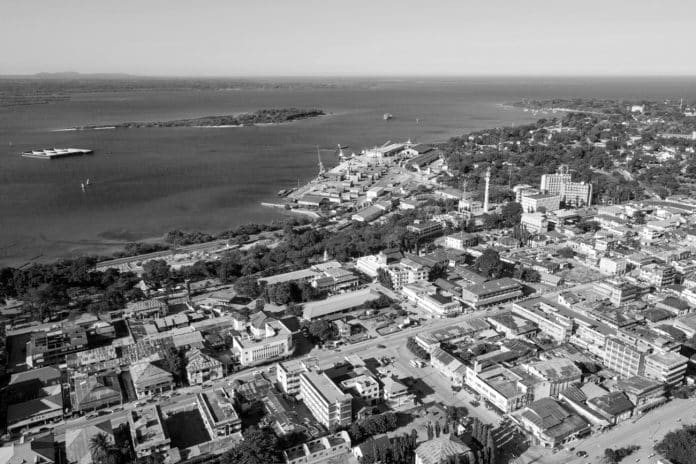 Tanga – History, Economy, Transport, Tourism, and Geography
Basic Information About Tanga
City Information and Tanga location
Country

: Tanzania

Region

:

Tanga

Zone:

Northern

Incorporated Town:

1891

Incorporated City:

July 1, 2005
Mayor:

Omari Guledi

Type:

City Council
Area
City

: 207 sq mi (536 km

2

)
Population (2012 census)
City:

273,332

Density

: 1,300/sq mi (510/km

2

)

Urban

: 221,127
Other information:
Time zone:

UTC+3 (EAT)

Area code:

027

Postcode:

211xx

Climate:

Aw
Where is Tanga located? 
Tanga Africa is located in Tanzania. 
Tanga is the name of both Tanzania's most northern port city on the west of the Indian Ocean and the surrounding Tanga Region. Tanga serves as the region's headquarters. As of 2012, Tanga had a population of 273,332. The word Tanga reportedly translates to "sail."
Tanga city Tanzania sits on the Indian Ocean, close to the border with Kenya. Tea, coffee, sisal, and cotton are major exports from the port of Tanga. Also, Tanga is an important railway terminus. It connects much of the interior of Northern Tanzania with the sea. Through the Tanzania Railways Corporation's Central Line and Link Line, the city is connected to the economic capital of Tanzania, Dar es Salaam, and the Great Lakes Region. The Tanga Airport serves the city.
The harbour and the surrounding area are the centre of activities in Tanga. There are numerous markets in many neighbourhoods.
In this article, you'll find everything you need to know about the history, geography, and tourism of Tanga City, accompanied by many Tanga city images!
Map of Tanga Region
Check out this map Tanga region Tanzania:
History
Early History
The Portuguese were the first to document Tanga. The Portuguese created a trading station as part of their East African coastal area. They were in control of the area for more than 200 years, from 1500 to 1700.
After defeating the Portuguese, the Oman Sultanate seized control of the area by mid-1700. They also took control of Kilwa Kisiwani, Mombasa, and Pemba Island. Under the Sultan's rule, Tanga continued to serve as a port for the slave and ivory trade.
The continued being a prosperous hub for the slave trade with the Arab world. However, this stopped in 1873, when the trade was abolished by European powers.
There are multiple Tanga tribes, including Wazigua, Wabondei, Wasambaa, Wadingo, Segeju the migrated tribes to the Region are the Pare, Wataita, Wambugu and Wanago. 
German East Africa
The 19th-century Scramble for Africa among the Europeans culminated in the arrival of the Germans in Tanga. In 1891, the Germans purchased the seaside part of the Tanzanian mainland from the King of Zanzibar. This takeover designated Tanga as a township, thus becoming the first creation in Germany's East African Colony. Tanga subsequently became the centre of German colonial administration prior to the creation of Dar es Salaam in the early 20th century. In 1889, Tanga was selected as a military post of German East Africa. By 1891, it became a district office. Under the German occupation, Tanga grew and expanded rapidly. An intra-city tram line was constructed to aid domestic transport. A port was also constructed to aid exports. The construction of the Usambara Railway commenced in 1896; by 1912, it was extended to Moshi. Railway, roads and bridges aided industrial growth. Many bridges and buildings still operating in the town today were built during the German colonial era. While the area's population grew rapidly, the local economy was primarily based on sisal production, which was brought to the colony many years earlier.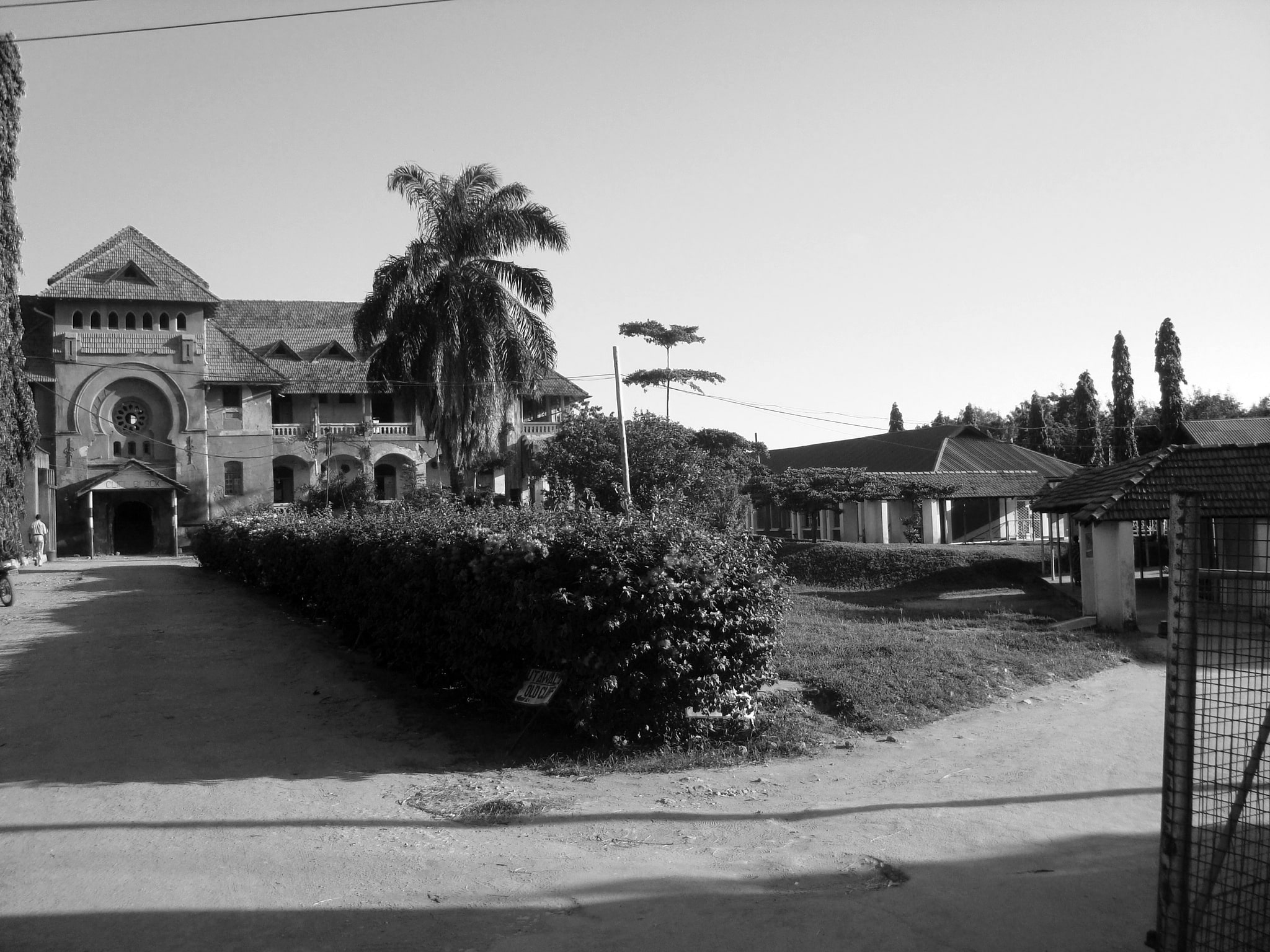 Tanga was on the front line at the beginning of the First World War due to the fact that it was the seaside town closest to British East Africa (Kenya). On November 4, 1914, a British landing was repelled in the Battle of Tanga. The town did not fall until July 7, 1916. Britain took over Tanganyika after the war and continued developing the town and exploiting its agricultural potential. Tanga was the country's fourth-largest city in 1919. However, it was the second-largest city after Dar es Salaam at independence.
Post Independence
In the early years of independence, the Port of Tanga continued being a gateway for sisal export from the region. However, the adoption of the Ujamaa policy led to the collapse of agriculture in the region, and the city lost its value. With the government managing the agriculture trade coupled with the dwindling prices of sisal in the global market, the Port of Tanga began to lose revenue.
Economy
One of the major industries in Tanga city is Tanga Cement.
Transport
Road Connectivity
Tanga city is roughly 250 km from Chalinze on the A14 roadway that runs from Chalinze to Mombasa. Tanga is 75 km away from Segera, which is a junction that links the B1 and the A14. The B1 highway is a bypass that connects Moshi and the northern corridor to Tanga.
Air Connectivity
There is a modest airport in Tanga. Currently, only two regional air carriers – Coastal Aviation and Auric Air– serve the airport. They provide scheduled services to Zanzibar, Pemba Island, and Dar es Salaam. The airport served less than 30,000 passengers in 2014. There are also some private airstrips in the areas that surround the city. These airstrips aid the private estates as well as surrounding industries.
Port of Tanga
Historically, the Tanga Port is Tanzania's oldest operating harbour. Its origin dates back to around the 6th century. The port is the second-largest port in Tanzania and is an important part of Tanga's initial growth and economy. The port functions at 90 percent of its total installed capacity. Coal meant for the city's cement industry is the port's main cargo. It is also a new avenue for transporting crude oil products. The Tanzania Ports Authority has plans to increase the port's capacity, upgrade it, and provide an alternative channel for cargo coming into Tanzania.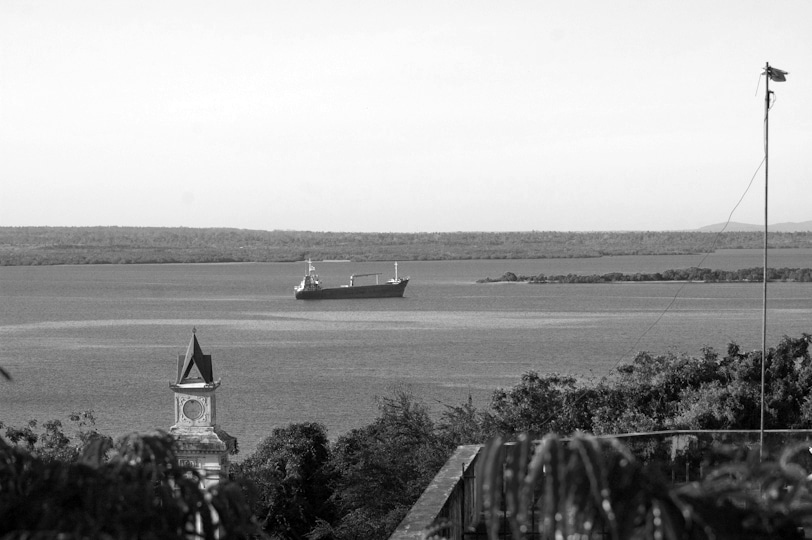 Rail Connectivity
The narrow gauge northern railway network that terminates in Arusha starts in Tanga. The Germans started constructing the line in the 19th century. The Tanzanian government invested TSh 5.7 billion to renovate the line in 2018. As of July 2019, diesel-powered freight trains have started leaving Tanga Railway station. Passenger transport from Tanga to Arusha is expected to commence by September 2019.
Geography
Climate
As a result of its proximity to the warm Indian Ocean and the equator, Tanga experiences tropical climates like all other Tanzanian coastal areas. The tanga weather is humid and hot weather throughout most of the year and has a tropical dry, and wet climate. (Köppen: Aw). Tanga's annual rainfall is approximately 51 in (1,290 mm). The city witnesses two rainy seasons in a normal year – "the long rains" of April and May and the "short rains" of November and December.
Climate and Weather Tanga Data
Month
Jan.
Feb.
March
April
May
June
July
Aug.
Sept.
Oct.
Nov.
Dec.
Year
Average high oF (oC)
90.1 (32.3)
91.4 (33.0)
91.9 (33.3)
88.0 (31.1)
85.5 (29.7)
84.7 (29.3)
83.3 (28.5)
83.5 (28.6)
84.6 (29.2)
86.4 (30.2)
88.2 (31.2)
90.0 (32.2)
87.3 (30.7)
Daily mean oF (oC)
82.0 (27.8)
82.8 (28.2)
83.1 (28.4)
80.8 (27.1)
78.8 (26.0)
77.2 (25.1)
75.7 (24.3)
75.6 (24.2)
76.3 (24.6)
78.1 (25.6)
80.2 (26.8)
81.9 (27.7)
79.4 (26.3)
Average low oF (oC)
74.1 (23.4)
74.1 (23.4)
74.5 (23.6)
73.8 (23.2)
72.1 (22.3)
69.6 (20.9)
68.2 (20.1)
67.6 (20.1)
68.2 (20.1)
70.0 (21.1)
72.3 (22.4)
73.8 (23.2)
71.5 (22.0)
Average rainfall inches (mm)
1.2 (30)
1.1 (27)
3.9 (98)
8.9 (225)
11.6 (294)
3.3 (84)
2.7 (69)
2.5 (63)
3.1 (73)
4.2 (106)
5.5 (140)
3.0 (76)
51 (1,290)
Healthcare
The following medical institutions are located in Tanga
Amani Biomedical Research Laboratory
National Institute of Medical Research Centre, Tanga
Bombo Regional Hospital
Tanga Aids Working Group
Tourist Centres
Tourist sites in Tanga include Galanos Hot Springs, Amboni Caves, Toten Island, Saadani National Park, Saadni Tanga beach, URITHI Tanga Museum, Tongoni Ruins, war graves and memorials, protected coastal mangroves, Mwarongo sand beaches and Ndumi Village Defense Works.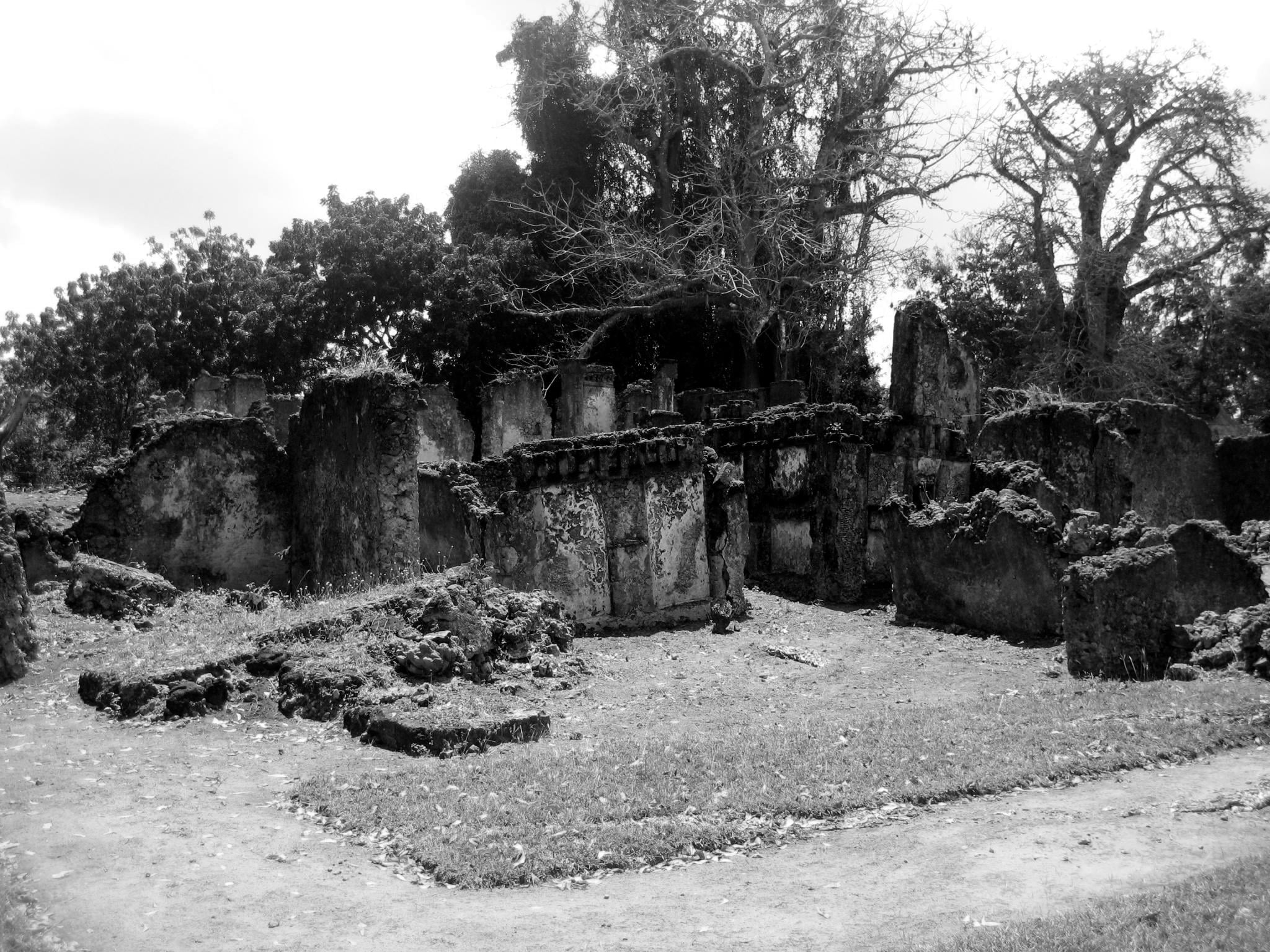 Sports
Teams like JKT Mgambo, African Sports (Wana Kimanumanu), and Coastal Union represent Tanga in the Tanzanian Premier League. African Sports started competing in the Tanzanian Premier League in the 2015/2016 season.
Sister Cities – Twin Towns
Tanga is twinned with
Toledo, United States of America (2001)
Tifariti, Western Sahara
Kemi, Finland (2007)
Eckernförde, Germany (1963)
Fun Fact! Tanga island is located in Papua New Guinea and has no relation to Tanga, Tanzania. 
The Tanga Earthquake
The Tanga earthquake, better known as the Indian Ocean earthquake and tsunami, was a significant seismic event that occurred on December 20, 2004, with a magnitude of 6.8 on the Richter scale. The earthquake struck off the coast of Tanga, Tanzania, and was felt throughout East Africa, including Kenya, Uganda, and Rwanda.
The earthquake caused significant damage to buildings, roads, and infrastructure in the affected areas, with many homes and buildings collapsing.
Tanga Districts
Tanga Region is divided into eight districts: 
Tanga

Muheza Tanga

Korogwe

Lushoto Tanga

Handeni

Pangani

Kilindi.
Visiting Tanga City Tanzania
There are multiple flights to Tanga. Airlines like COPA, Turkish Airlines, and FlexFlight host flights from Tanga to Zanzibar and also Dar es salaam to Tanga flights.
You can easily catch flights to Tanga Tanzania, as well as a return Tanga to Zanzibar flight.
If you wish to travel from Dar es salaam to Tanga by road, then you must consider that the distance between dar es salaam to Tanga km 336. The Dar es salaam to Tanga distance driving is almost 5 hours long. The return drive from Tanga to Dar es salaam is the same distance.
You may also opt to take a Dar es salaam to Tanga bus, but it will take you approximately 5 hours and a half to reach your destination. The Dar to Tanga bus fare costs from $12 to $14. 
If you're traveling from Mombasa to Tanga, it is a 175 km drive. Approximately 3 hours and a half. The return drive from Tanga to Mombasa is the same distance. 
If you're traveling from Arusha to Tanga, it is a 438km drive. Approximately 7 hours long.
Things to do in Tanga Tanzania
There are multiple things to do during your visit. Here are some of the best things to do in Tanga Tanzania:
Visit the Amboni Caves

Explore Saadani National Park

Visit Pangani Town

Take a

Tanga to Zanzibar ferry

Relax on the beach

Visit the

tanga city lounge
Looking for jobs in Tanga? You can find many vacancies here!
Where to Stay
There are many hotels in Tanga Tanzania. Here are some recommendations:
Tanga Beach Resort and Spa
The tanga beach resort is considered the best hotel in tanga town. The rooms are comfortable and all of them have air conditioning. They have free wifi, a pool, and room service. 
The Tanga beach resort prices go from $88 to $107.
Mkonge Hotel Tanga
The Mkonge hotel in Tanga is a family-friendly hotel with many helpful amenities. 
Nyumbani Hotel Tanga
The nyumbani tanga hotel advertises itself as "home away from home." It aims to make your stay as relaxing and comfortable as possible.
Other Fun Facts About Tanga
The Baikoko Tanga is a costal dance and has become one of the most favoured night entertainments around Dar es Salaam.
Miss Tanga is a talk show and you can find the season of miss Tanga 2021 on Youtube. 
For more articles related to regions of Tanzania click here!