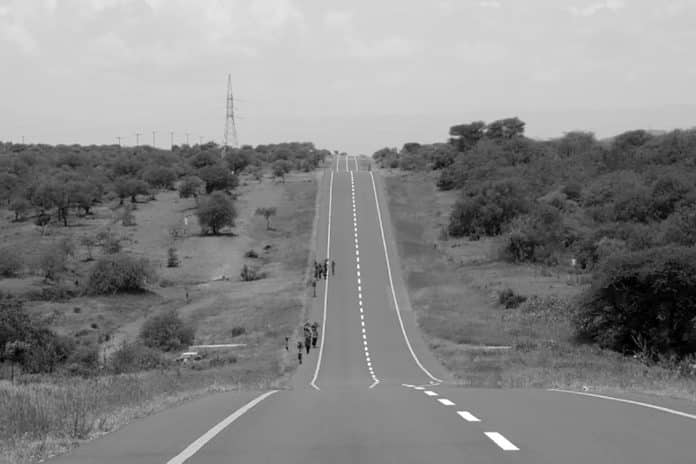 Transport in Tanzania – Everything You Need to Know
Transport in Tanzania includes roads, air, railways, and maritime transportation networks. The road network spans 86,472 km (53,731 miles), with a trunk road of 12,786 km (7,945 miles) and a regional road of 21,105 km (13,114 miles). The rail system spans 3,682 km (2,288 miles) of track. Only Dar es Salaam has a commuter rail service. There are 28 airports, the largest and busiest of which is Julius Nyerere International Airport. Tanzania's mainland and Zanzibar's islands are connected via ferries. Several more ferries operate on the nations' lakes and rivers.
Road Transport in Tanzania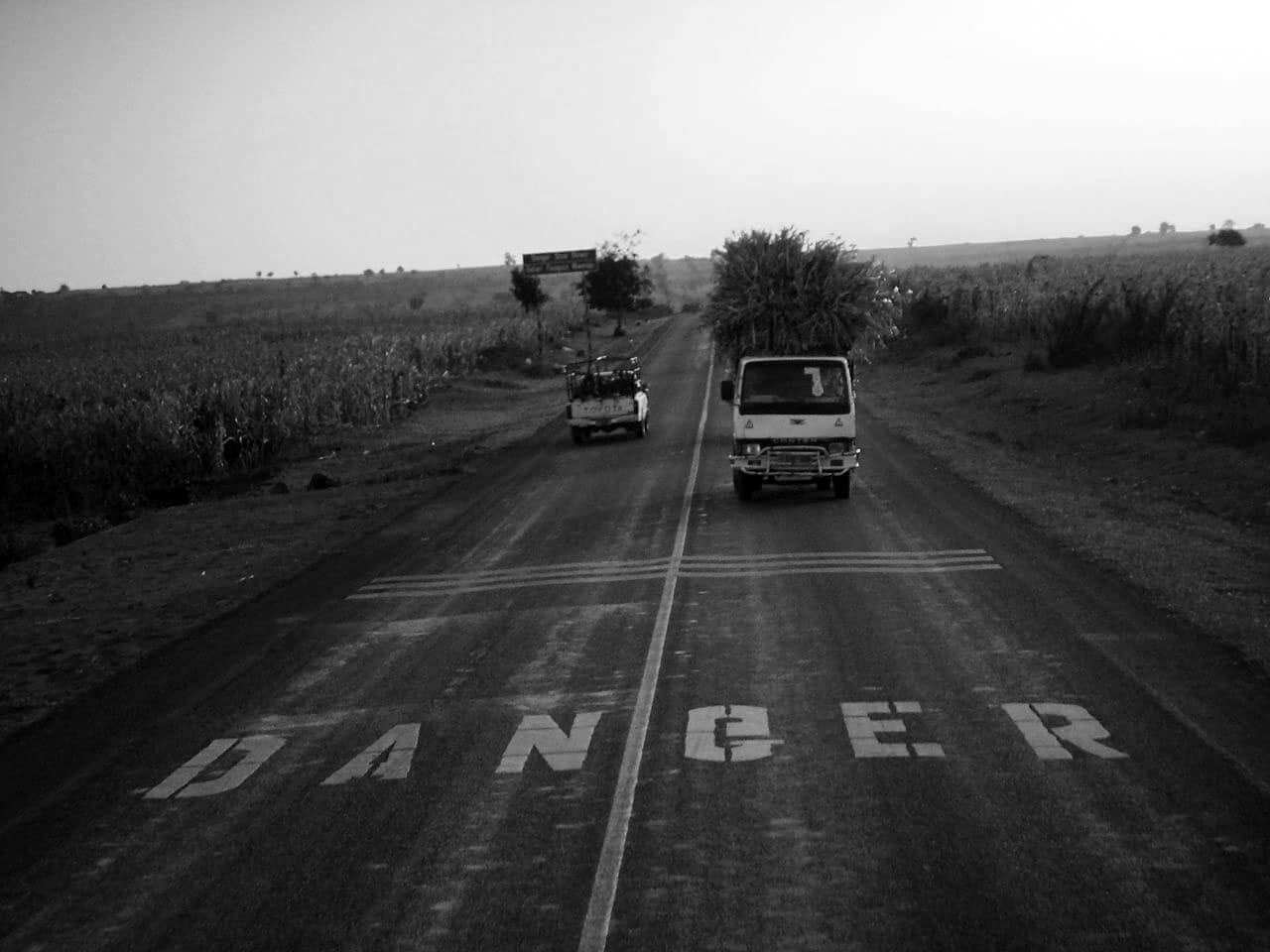 TANROADS – The Tanzania National Roads Agency is an Executive Department under the Works, Transport and Communications Ministry that is responsible for the maintenance and development of the trunk and regional road network in Mainland Tanzania. It was established in July 2000. According to the Road Act of 2007, the overall categorized road network in Mainland Tanzania is 86,472 km (53,731 miles). The Ministry of Works manages the national road network, which spans 33,891 km (21,059 miles) and includes 12,786 km (7,945 miles) of trunk road and 21,105 km (13,114 miles) of regional road, through TANROADS.
(PMO-RALG) – The Prime Minister's Office Regional Administration and Local Government is in charge of the remaining network of feeder, district, and urban roads, which spans 53,460 km (33,220 miles) (PMO-RALG).
There were 91,049 km (56,575 miles) of roads in 2007, with 6,578 km (4,087 miles) of paved roads. The road network was ranked 51st in the world in terms of length.
Trunk Roads Used in Transport Sector in Tanzania 
The rest of the road leading to Dar es Salaam is completely paved. This piece of road that includes the long Mkapa Bridge, which spans the Rufiji River.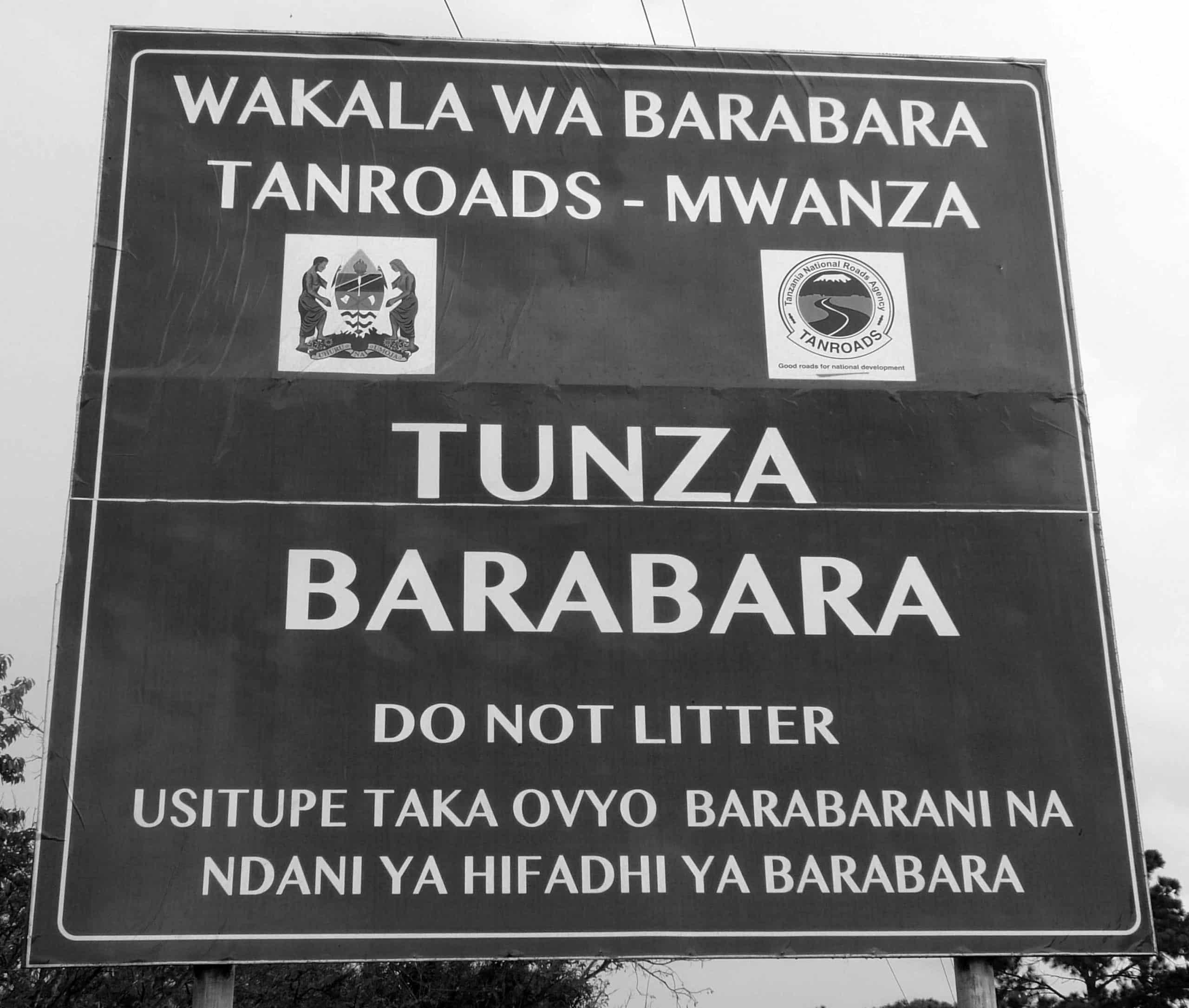 Arusha and Tanga (435 km/270 mi) are completely paved. The A-14 highway connects Segera and Tanga. The B-2 road connects Segera to the road's end at the Himo Junction from there. Following it, the A-23 road runs west to Moshi and Arusha.
Dodoma with Mwanza which is on Lake Victoria (436 mi 701km)) (completely paved): The B-129 road goes west to Manyoni, then north to Singida on the B-141 route. The B-3 route after that heads primarily west to Nzega. The final stretch from Shinyanga to Mwanza is on the B-6 route.
Dar es Salaam and Rwanda's border (Rusomo Falls) crossing (1,281 km (796 mi) (all paved): The B-3 route connects Nzega (in the Tabora Region) with the Rwandan border (380 km/240 mi).
The route between Kigoma and the Burundi border at Manyovu is completely paved.
The B-6 road connects Musoma and Mwanza (218 km (135 mi) completely paved) and then continues north to Kenya's border.
The A-104 road between Arusha and Namanga near the Kenyan border (106 km/66 mi) is completely paved.
Mbeya and Iringa (a total distance of 330 km (210 miles)[3]): The A-104 highway connects these cities, with its end in Tunduma, Zambian border.
Tanzanian trunk highways were assigned numbers using the same two-tier numbering system as the rest of East Africa, with prefixes A- and B.
The following is a list of Tanzania's major highways. Meanwhile, Tanzania has implemented a numbering system for trunk highways that begins with the letter "T"[9], but the "A" designations are barely apparent.
Road No: A7
Length: 492 kilometers
Span: From Dar es Salaam to Iringa
Via: Chalinze through Morogoro to Mikumi
Status: Paved
Road No: A14
Length: 315 kilometers
Span: From Chalinze to Horohoro
Via: Segera to Tanga
Status: Paved
Remark: Continues in Kenya till it reaches Mombasa.
Road No: A19
Length: 620 kilometers
Span: From Masasi to Mbamba Bay
Via: Tunduru through Songea to Mbinga
Status: Paved/Unpaved
Remarks: Paved: Masasi to Ngomano rd (56 kilometers) and Namtumbo to Mbinga (168 kilometers)
Road No: A23
Length: 117 kilometers
Span: Arusha to Holili
Via: Moshi
Status: Paved
Remarks: Continues in Kenya till it gets to Voi
Road No: A104
Length: 1,218 kilometers
Span: Tunduma to Namanga
Via: Mbeya through Iringa through Dodoma through Kondoa to Arusha
Status: Paved
Remarks: The entire part of Cairo to Capetown road, paved recently: Dodoma – Babati, 257 kilometers
Road No: B1
Length: 263 kilometers
Span: Segera to Himo
Status: Paved
Remarks: Connects A14 to A23
Road No: B2
Length: 561 kilometers
Span: Dar es Salaam to Mtwara
Status: Paved
Remarks: Paved 30 kilometers rd to Kilwa Masoko all the way from Nangurukuru
Road No: B3
Length: 625 kilometers
Span: Singida to Rusumo falls
Via: From Nzega through Isaka to Kahama
Status: Paved
Remarks: Goes with B6 Nzega – Tinde (42 km), it then continues as RN3 up to Kigali (Rwanda)
Road No: B4
Length: 292 kilometers
Span: Makambako to Songea
Via: Njombe
Status: Paved
Road No: B5
Length: 120 km
Span: Mingoyo to Masasi
Status: Paved
Remarks: Connects B2 with A19
Road No: B6
Length: 1,071 kilometers
Span: Sirari – Makogolosi
Via: Rungwa through Tabora through Shinyanga to Mwanza
Status: Paved/Unpaved
Remarks: Paved: From Nzega to Sirari (524 kilometers), Runs with B3 Tinde to Nzega (42 kilometers)
Road No: B8
Length: 1,128 kilometers
Span: From Kasesha to Mutukula
Via: Sumbawanga through Mpanda through Kasulu through Biharamulo to Bukoba
Status: Paved/Unpaved
Remarks: Paved: Lusahunga (B3) to Mutukula (287 kilometers)
Road No: B129
Length: 388 km
Span: Morogoro to Manyoni
Span: Dodoma
Status: Paved
Road No: B141
Length: 308 km
Span: From Rungwa to Singida
Via: Itiga to Manyoni
Status: Paved/Unpaved
Remarks: Paved: Itigi to Singida (160 kilometers)
Road No: B143
Length: 151 kilometers
Span: From Singida to Babati
Status: Paved
Road No: B144
Length: 390 kilometers
Span: From Makuyuni to Kukirango
Via: Karatu through Ngorongoro to Serengeti National Park Status: Paved/Unpaved
Remark: Paved: From Makuyuni to Ngorongoro (79 kilometers), the rest is a National Park, so it isn't paved.
Road No: B163
Length: 230 kilometers
Span: From Usagara to Biharamulo
Via: Sengerema to Geita
Status: Paved/Unpaved
Remark: Unpaved: From Bwanga to Biharamulo (68 kilometers), a paved road runs through Chato to reach Bukoba.
Road No: B182
Length: 171 km
Span: From Nyakasanza to Kyaka
Via: Kimisi through Burigi Game Reserve to Omurushaka
Status: Paved/Unpaved
Remark: Paved: From Omurushaka to Kyaka (57 kilometer), links B3 to B8
Road No: B182 W
Length: 111 kilometer
Span: From Omurushaka to Murongo
Status: Unpaved
Remark: Cuts from B182 and links up to the border of Murongo crossing with Uganda
Road No:
Length: 173 kilometers
Span: From Bulahu to Lamadai
Via: Bariadi
Status: Paved/Unpaved
Remark: Paved: From Bariadi to Lamadai (72 kilometers), although marked as a trunk road by TANROADS, it has no number.
Road No:
Length: 59 kilometers
Span: From Nyakasanza to Kobero
Via: Ngara to Kabanga
Status: Paved
Remark: Cuts from B3 to the border of Kobero crossing with Burundi, keeps on as RN6 there.
Regional Roads 
Mtwara Region: Paved highways connect Masasi and Mtwara, and from there, practically all the way to Sangoma. Mtambaswala, as well as the modern Unity Bridge on the border of Mozambique, are reached through an unpaved road. In April 2012, the African Development Bank authorized a credit to Tanzania to pave this road, which was followed in April 2013 by a loan from Japan of 7.659 billion yen ($77.9 million).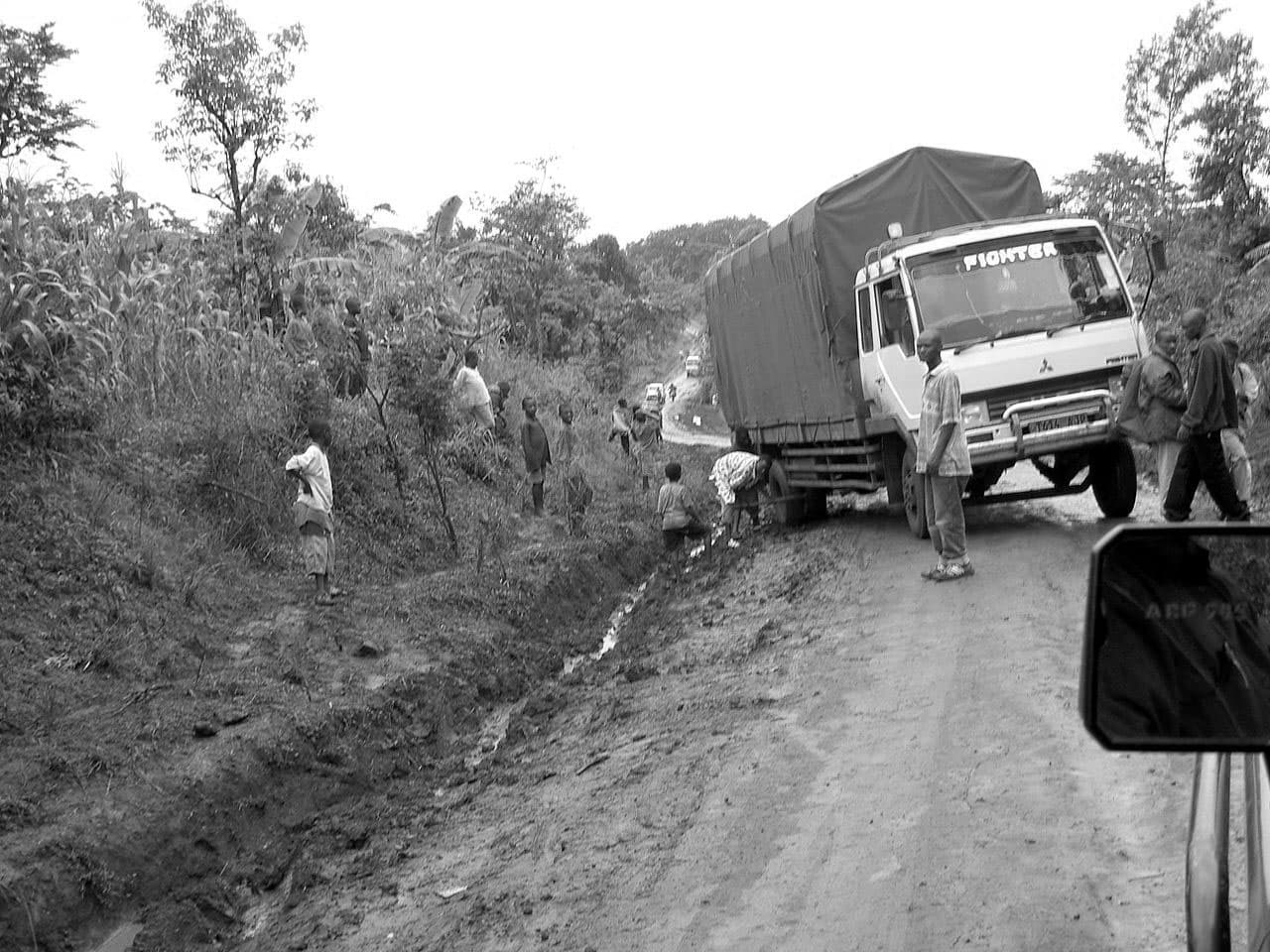 The western parts are the least well-served, with only a few paved routes in Ujiji and Kigoma. Only one dirt road runs down the country's western side; it's a track between Sumbawanga and Kasulu, and it's prone to flood south of Mpanda.
There are no roadways in the center of the country between Nyakanyazi junction near Kibondo in the northwest and Tunduma in the southwest, a distance of about 1000 kilometers.
International Highways Involved with Transport in Tanzania
The Cairo-Cape Town Expressway or highway 4 according to the Trans-African Highway network, connects Namanga on the Kenyan border with Tunduma on the Zambian border in the southwest, through Mbeya, Iringa, Dodoma, and Arusha.
Between Iringa-Dodoma-Kondoa-Babati, the part between the entrance to Tarangire National Park and Iringa has lately been paved.
It's no longer necessary to take the lengthier eastern route from Iringa to Arusha via Moshi together with Morogoro is paved.
This road is 921 km (572 miles) against 689 km (428 miles) for the Iringa-Dodoma-Arusha road. The Cairo-Cape Town Highway tracks the Tanzam Highway, which connects Zambia and Dar es Salaam, from Iringa to Tunduma in the southwest.
Railway Transport in Tanzania
Tanzania has 3,689 kilometers (2,292 mi) of rail in 2008, ranking 46th in the world in terms of length. It has a 1,000 mm (3 ft 3+38 in) Metre gauge track for 2,720 km (1,690 mi) and a 1,067 mm (3 ft 6 in) gauge track for 969 km (602 km). Tanzania's government announced on March 31, 2015, that it would utilize $14.2 billion in commercial financing to create new rail infrastructure across the country by 2021, making the country a regional transportation center.
Tanzania Railways
A railway connecting Mtwara to iron ore resources in the west, maybe linking to Mbeya, has been proposed.
The mainline linking Kigoma and Dar es Salaam transports international freight and people from Rwanda, Burundi, DR Congo to the Indian Ocean. In contrast, the branch line between Tabora and Mwanza transports passengers and cargo between Uganda and the Indian Ocean.
Isaka Dry Port is a tiny village and terminal on the Mwanza Line, near Kigali's paved roadway. It has been transformed into a 'dry port,' allowing Burundian and Rwandan road consignments to be transshipped onto freight trains bound for Dar es Salaam's seaport. A railway connecting Isaka with Rwanda/Burundi is being proposed.
TAZARA Railway
TAZARA (the Tanzania-Zambia Railway Authority), formerly known as TanZam Railway, operates 1,156 mi (1,860kilometers) of 3 ft 6 in (1,067mm) narrow gauge track (matching Southern African/Zambian networks), between Kapiri Mposhi and Dar es Salaam in Zambia, of which 891 km or 554 mi is in Zambia and 969 kilometres (602 miles) is in Tanzania. It is not a subsidiary of Tanzania railways Corporation, and there is no rail connection between the two networks due to gauge differences. At Kidatu, near Morogoro, there is a vessel of trans-shipment yard where TAZARA and Tanzania Railways Corporation can move freight containers.
This allows containers to be delivered from Uganda and Kenya to the Southern African rail network via Zambia's Lake Victoria train ferries and Kidatu yard.
Dar es Salaam -seaport- located 8 kilometers from the TRC line.
Kidatu – break-of-meter connection with Tanzania Railways Corporation, with a cargo trans-shipment amenity.
Mbeya
Tunduma to the Zambian border.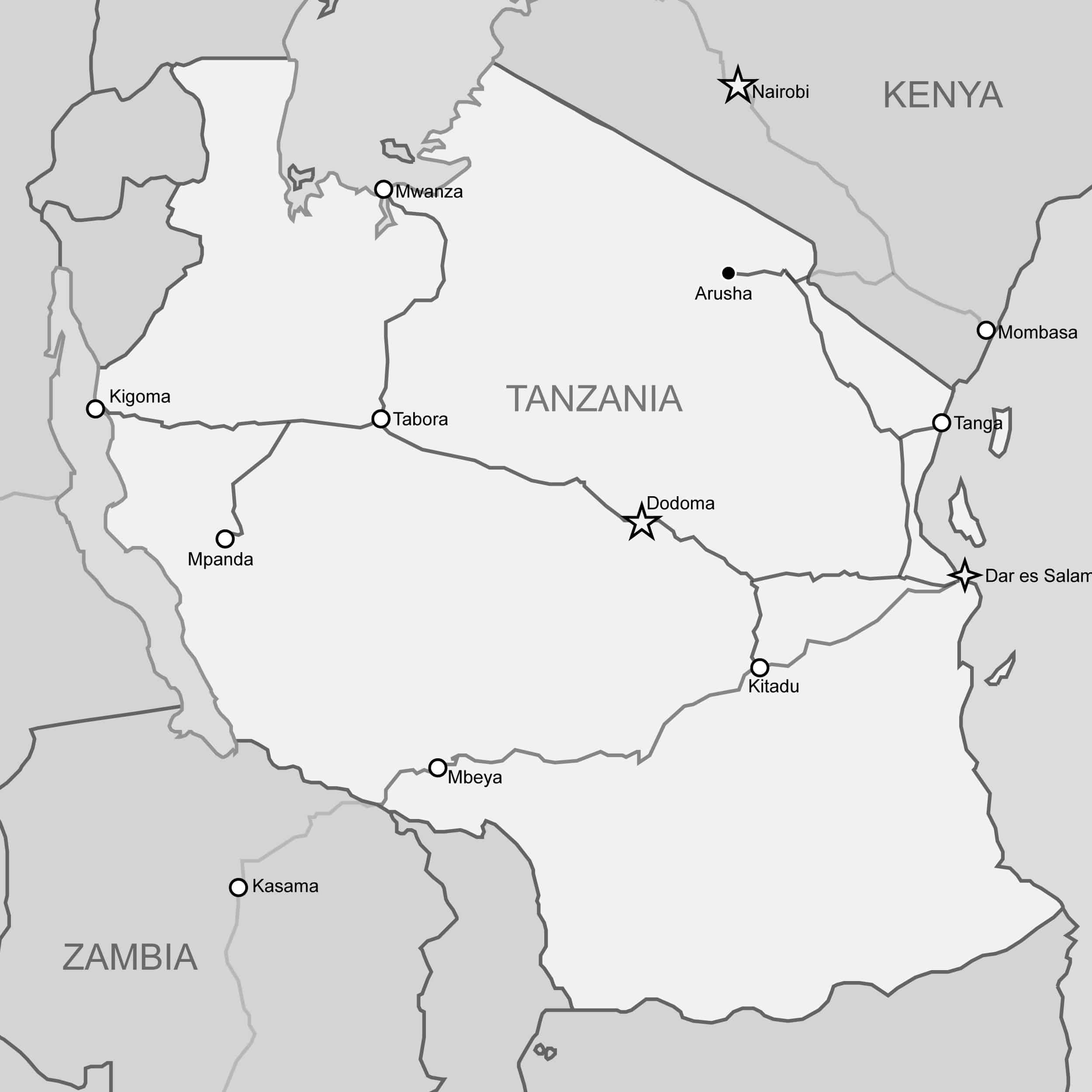 Air Transport in Tanzania
Airports
The Civil Aviation Authority of Tanzania regulates air travel. Out of the 58 airports on the Tanzanian mainland, the Tanzania Airports Authority manages 25. The state-owned Kilimanjaro Airport Development Company manages Kilimanjaro International Airport, while the Zanzibar Airports Authority oversees airports in the semi-autonomous Zanzibar Archipelago. The airport of entrance service is available at fifteen airports.
Local airlines such as the flag carrier Aviation Tanzania, Coastal Aviation, and Precision Air provide scheduled and chartered air services. Due to exorbitant fares, air travel was and still is unattainable for the vast majority prior to the establishment of Fastjet, an inexpensive carrier. Fastjet's cheapest single-trip cost is $20 (plus tax), and its domestic itinerary network is limited to only five locations due to the Airbus A319's need for 2,164 m (7,100 feet) of runway for takeoff.
The government recognizes the economic value of air travel and has refurbished airports in strategic places such as Kigoma to acquire market share from neighboring nations. In the northwest, it plans to build Kajunguti International Airport to service the African Great Lakes region. Serengeti International and Msalato International Airport, which will serve Dodoma and the Serengeti National Park and Dodoma, respectively, are two other important airports in the works.
Airstrips
There are numerous private and options public transport in Tanzania specifically airstrips various regions. Tanzania Airports Authority is responsible for 32 airports, including Singida and Morogoro.
The National Parks Authority of Tanzania manages 26 airstrips throughout the country's national parks. Seronera Airstrip is the country's busiest. The Natural Resources and Tourism Ministry is in charge of 61 airstrips.
The Tanzania Petroleum Development Corporation (TPDC), which operates Songo Songo Airstrip, is one of 93 private aerodromes.
Maritime Transport in Tanzania
Ports and Harbors
Waterways along the shore and in the lakes abound. There are no navigable rivers or lakes in the central sections. There is a long marine culture in the area that dates back generations. Zanzibar was once the most important port on the East African coast of the Indian Ocean. Its hinterland stretched all the way to the middle Congo River in Central Africa. Swahili traders utilized dhows to conduct trade across several ports along the coast. With the advent of motorized vessels, this custom has continued. In 2010, the government announced plans to build a deepwater port with a two-berth container terminal in Mbegani, near Bagamoyo.
Ferries
Lake Victoria
The Lake Victoria ferries have been transporting rail trains and vehicles between Uganda and Tanzania for almost eighty years. The ferries, which Ugandan and Tanzanian railway companies jointly operate, are the primary mode of transportation between Uganda and Tanzania and between southwestern Kenya and northern Tanzania. Other ferries connect the archipelago of Zanzibar with Tanzanian ports.
Lake Tanganyika
The Lake Tanganyika ferries, which were formerly a competitor to Lake Victoria as a waterway, are no longer as busy, and rail ferries are no longer available. Conflicts in DR Congo have affected trade. Small ferries connect settlements along the Tanzanian coast (some without road access), and commercial traffic, such the MV Liemba, runs between Bujumbura and Kigoma, Burundi, and Mpulungu, Zambia.
Malawian boat services and steamer have traveled the length of the lake for about 120 years, connecting communities along the northeast shore (with several not having access to roads).
Merchant Marine
The merchant fleet in 2008 contained one Honduran-flagged vessel and nine Tanzanian-flagged vessels. The minimal number of ships can be attributed to the country's low exports, its coast guard and navy forces' relative inadequacy, and Dar es Salaam's single significant port. One cargo ship, four-passenger/cargo ships, and four oil tankers are among the 9 domestically flagged ships.
Other Modes of Transport in Tanzania
Pipeline Transport
There were 888 kilometers (552 miles) of oil pipeline, 253 kilometers (157 miles) of gas pipeline, and 8 kilometers (5.0 miles) of refined petroleum products pipeline in 2008. The privately-owned Tazama Pipeline provides a substantial percentage of the crude oil capacity of transportation in Tanzania. It presently processes 600,000 tons of crude oil per year, while it was meant to process 1.1 million tons.
Skyline Logging
The Lushoto District has a cable logging system that transports logs downhill from the Usambara Mountains.
Overall even though there seems to be a good progress in the growing of the transportation sector in Tanzania lately, there are still some challenges facing transportation in Tanzania which the government has been rectifying relentlessly over the years.
Further Details About Transport in Tanzania
For more articles related to Transportation in Tanzania, click here!