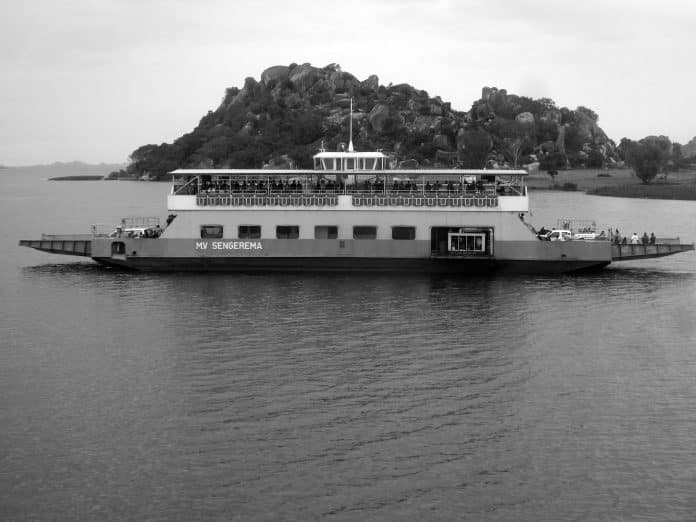 Lake Victoria Ferries Disaster, Accidents, History, Port Infrastructure and More
The Lake Victoria ferries are motor vessels (previous instances were steamboats) that transport freight, vehicles, and passengers across Lake Victoria between Tanzania, Uganda, and Kenya.
The majority of Lake Victoria ferries operating are Roll-on/roll-off passenger, which transport vehicles, passengers, and commodities all at the same time. Other ferries include Roll-on/roll-off ferries, dedicated train ships, passenger catamarans and freight ships.
Lake Victoria ferries were international ferries that operated clockwise or counterclockwise across Lake Victoria for most of the twentieth century.
However, in the twenty-first century, Lake Victoria ferries operate primarily within Uganda, Tanzania, and Kenya's borders as well as between the islands on Lake Victoria and mainland ports.
Ports and Ports infrastructure
Musoma, Mwanza, and Bukoba in Tanzania, Kisumu in Kenya, and Entebbe, Jinja, and Port Bell in Uganda are the principal seaports on the lagoon. Much smaller seaports on Lake Victoria are also used; ferryboats in Tanzania alone supply 30 ports.
Dedicated train ferryboats can anchor at railway ferry docks with wharves for straightforward rail track connection to the Lake Victoria ferries in the four ports of Mwanza, Kisumu, Musoma, and Port Bell. The transported rail line vans have a track gauge of 3 feet 3/38 inches (1,000 millimetres). Two of the railway docks at Mwanza and Port Bell were operational in 2018.
The train barges run between Port Bell, Uganda, and Mwanza, Tanzania, connecting the Railway of Uganda and the Central Line of Tanzania. To transport freight to and from world markets, the Central Line is connected to the Tanzanian Indian Ocean port of Dar es Salaam. The rail docks at Musoma and Kisumu link to railyards located in the port regions, but they are hardly used because there are no functioning railways in the inland areas that supply goods. Between Kisumu and Port Bell, the travel would take an average of 13 hours, while between Mwanza and Port Bell, it'd take about 19 hours.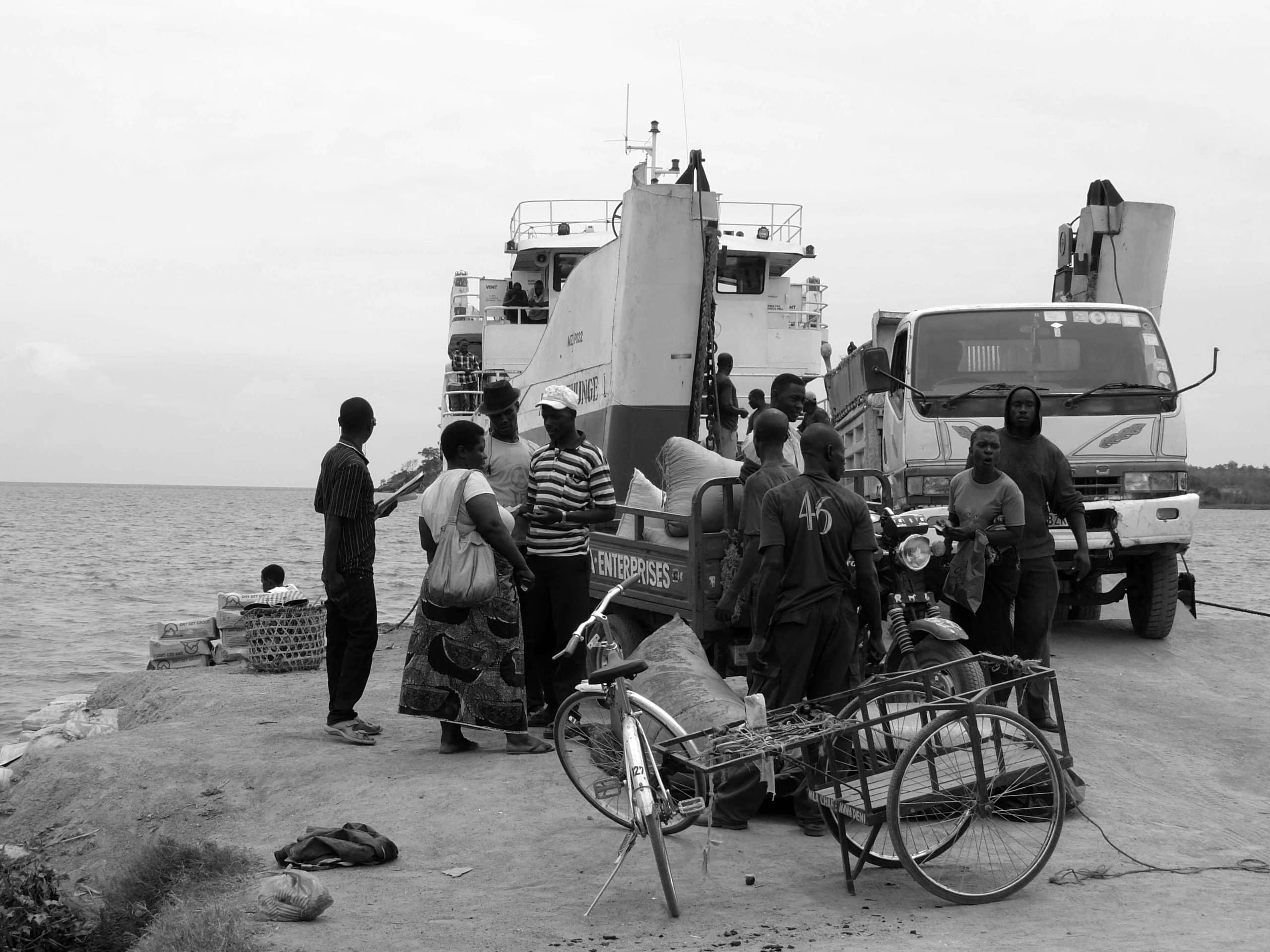 Mwanza is the most essential port on Lake Victoria because of its port infrastructure, road and rail connection to the Indian Ocean, and its major ferry operations, construction, and service facilities. There are dedicated ferry repair dry docks near or in Kisumu, Port Bell, and Mwanza. However, only the ferry repair dry docks located in Mwanza are used regularly. Much of the region's industry has relocated to Mwanza.
Ferries
The very first ferry service on Lake Victoria began in 1900, from Kisumu port, during the British colonial period. Motor ships later replaced the original steamboats. Some of these motor ships are still in use on Lake Victoria today. At the close of the twentieth century, almost all ferries (trains, freight, and passenger) were several years old. The majority of the ferries were still operational in 2018. As of 2018, most Lake Victoria ferries were built in the twenty-first century. In 2018, thirty ferries were in commercial service in Tanzania, six in Kenya and five in Uganda.
The train barges MV Uhuru, MV Umoja, MV Pemba and MV Kaawa, which operate between Kenya, Uganda, and Tanzania, are the largest Lake Victoria ferries for cargo transport. In four tracks (four lanes), every one of them can move 1180t of freight or 22 long rail vans. Kaawa and Umoja were in use between Mwanza and Port Bell in 2018; however, the two barges Uhuru and Pemba were suspended. The MV Victoria is the biggest passenger ferry on Lake Victoria, with a capacity of 1200 commuters. These 5 state-owned ferries are between 30-60 years old.
In recent years, new Roll-on/roll-off passenger and Roll-on/roll-off multipurpose Lake Victoria ferries constructed and joined in Mwanza, Tanzania, have continued to enter service. These vessels have expanded in capability and size over time, with the most recent additions approaching the size and capacity of the earlier huge rail ferries. Mwanza (2018) and Misungwi (2016), two brand new Tanzanian state-owned Roll-on/roll-off passenger ferries, can each carry up to a thousand passengers, 36 automobiles, or 250t of freight. The Nyehunge II, a brand new Tanzanian Roll-on/roll-off passenger ferry launched in 2016, has a transit capacity of 284t of cargo or 40 automobiles and 500 commuters, making it the largest privately-owned ferry on Lake Victoria. Other than the motor ferries described below, two more than a century old steamships are still claimed to be around on Lake Victoria in 2018, the two privately owned: the SS Rusinga and the SS Nyanza (albeit the SS Nyanza was out of service in 2018).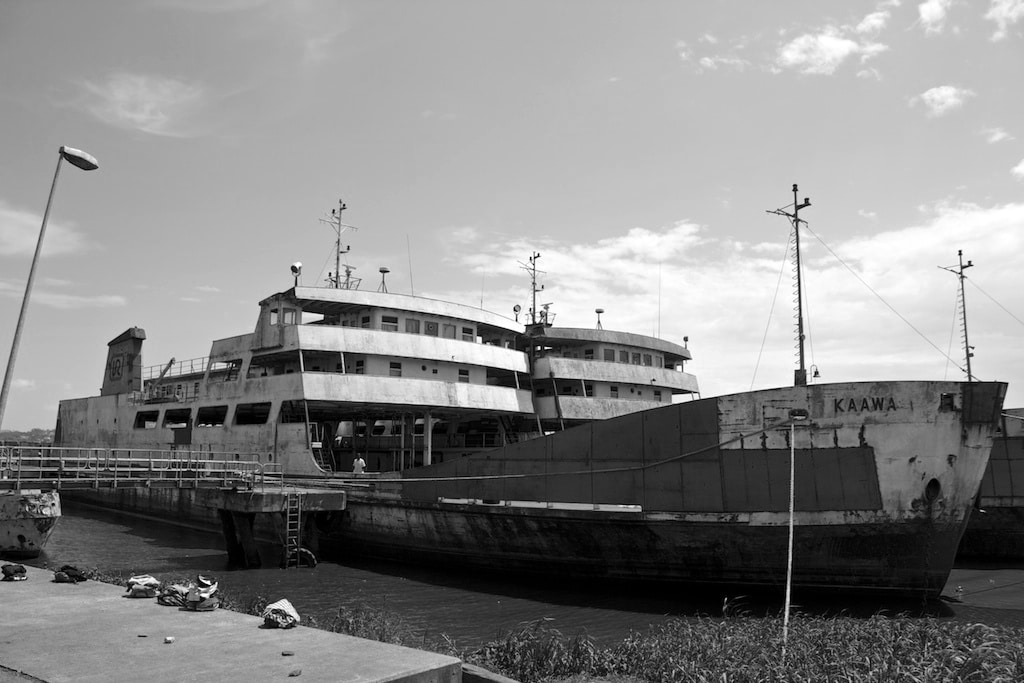 Lake Victoria's Motor Vessels
Operator: TEMESA
Vessels in use (or suspended):
Motor Vessel Musoma
Motor Vessel Ruvuvu
Motor Vessel Mara
Motor Vessel Misungwi
Motor Vessel Kyanyabasa
Motor Vessel Sengerema
Motor Vessel Ukara
Motor Vessel Kiu
Motor Vessel Nyerere
Motor Vessel Sabasaba
Motor Vessel Temesa
Motor Vessel Mwanza
Motor Vessel Ujenzi
Motor Vessel Tegemeo
Motor Vessel Kome II
Motor Vessel Chato
Country: Tanzania
Operator: Marine Services Co. Ltd
List of vessels in use (or suspended):
Motor Vessel Butiama
ML Wimbi
Motor Vesssel Clarias
Motor Tanker Nyangumi
ML Maindi
Motor Vessel Serengeti
Motor Tanker Ukerewe
Motor Vessel Umoja
Motor Vessel Victoria
Country: Tanzania
Operator: Nyehunge IT Support Limited
List of vessels in use (or suspended):
Motor Vessel Nyehunge
Motor Vessel Nyehunge II
Country: Tanzania
Operator: Kamanga Ferry Limited
List of vessels in use (or suspended):
Motor Vessel Orion
Motor Vessel Thor
Motor Vessel Orion II
Country: Uganda
Operator: Earthwise Ferries Limited
List of vessels in use (or suspended):
Motor Vessel Amani
Motor Vessel Bluebird
Country: Uganda
Operator: Uganda Railway Co.
List of vessels in use (or suspended):
Motor Vessel Kaawa
Motor Vessel Pemba (suspended)
Country: Uganda
Operator: Kalangala Infrastructure Services Limited
List of vessels in use (or suspended):
Motor Vessel Pearl
Motor Vessel Ssese
Country: Uganda
Operator: Nation Oil Distributors Limited
List of vessels in use (or suspended):
Country: Kenya
Operator: Kenya Railways Co
List of vessels in use (or suspended):
Motor Vessel Uhuru (suspended)
Country: Kenya
Operator: Mbita Ferries Limited
List of vessels in use (or suspended):
Motor Vessel Mbita
Motor Vessel Uzinza
Country: Kenya
Operator: Globology Limited
List of vessels in use (or suspended):
Motor Vessel Captain Dan
Motor Vessel Sigulu
Motor Vessel Atego
Motor Vessel Ringiti
The Lake Victoria ferries of the twentieth century were almost exclusively designed and constructed outside of Africa, primarily in Germany and the United Kingdom, but gathered from pre-assembled units on Lake Victoria. However, the majority of the ferries distributed to various managers around Lake Victoria in the twenty-first century were designed and constructed in Tanzania by construction companies with floating dry jetties and dockyards at Mwanza wharf. Songoro Marine Transport Ltd, a Mwanza-based construction company, has built most of the new Roll-on/roll-off boats operated on Lake Victoria.
Outside of Mwanza, Globology Ltd, a recently established Kenyan firm located in Kisumu, plans to construct and manage up to Fifteen commuter-only catamaran commuter boats by 2020.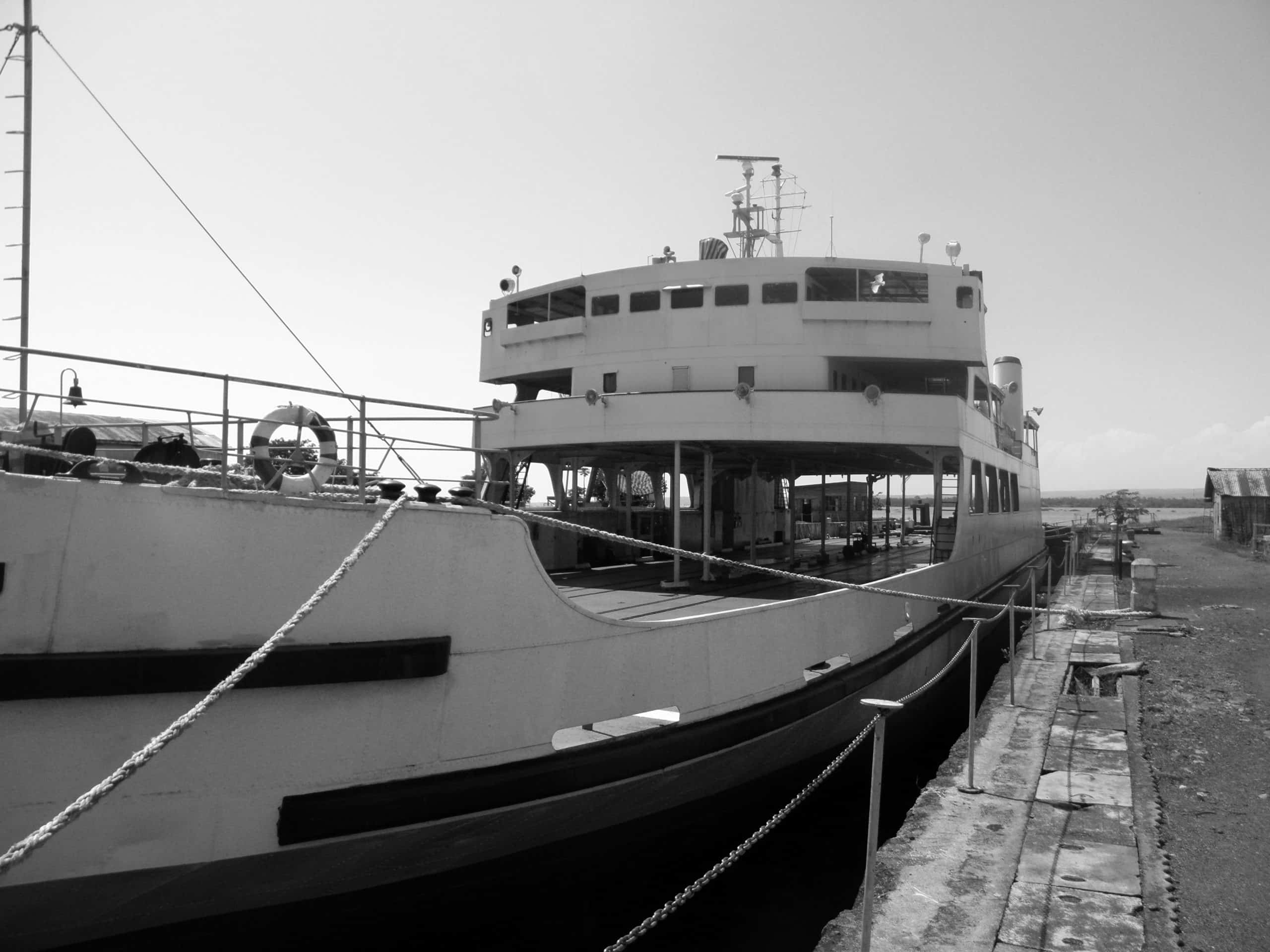 Ferry History
Railway Steamers of Uganda
The initial ships that served the Railway of Uganda were constructed to be "knock down" ships in the U.K.; that is, they were latched together, dismantled into thousands of parts, all the units designated with numbers, shipped in gear form to Mombasa by sea, then to Kisumu by rail, and rebuilt.
Bow, McLachlan and Company in Paisley, Scotland, built the Sailing Ship William Mackinnon in 1890 for IBEAC (the Imperial British East Africa Company), but it was not launched in Kisumu till 1900. She was fortified as a gunboat during the First World War.
She was decommissioned in 1929, towed into deep sea, and scuttled. Bow, McLachlan & Co built the sister boats SS Sybil and SS Winifred in 1901. In 1902, Winifred was inaugurated and released onto the lake, followed in 1903 by Sybil. During the East African Campaign of World War 1, they were equipped as gunboats. Sybil was parked in 1914 after colliding with a rock; however, in 1915, she was refloated, refurbished, and recommissioned in 1916. Sybil was turned to a lighter in 1924. In 1936, Winifred was intentionally sunk to create a breakwater at the Coast of Luamba Island. In 1954, her remnants were shaved. Sybil sank at her berth in the 1950s, but was later rescued, refurbished as a passenger and freight ship, and resumed service in 1956. Sybil was intentionally sunk in Kisumu in 1967 to serve as a breakwater.
Bow, McLachlan & Company built the SS Clement Hill in 1905. Between 1907 and 1935, she worked on the lake. She was intentionally sunk in Bukakata in 1936 to create a breakwater.
The cargo steamship SS Nyanza was built in 1907 by Bow, McLachlan & Company.
As of 2007, she was reportedly laid up.
The SS Kavirondo was built in 1912, Bow, McLachlan & Company and launched in 1913 in Kisumu.
She operated as a gunboat during World War 1.
She was suspended in Kisumu about 1984 and afterwards utilized as an accommodation ship. Later she sank alongside; however, was raised in 2005.
Her new owners planned to re-engine and expand her so that she could be used as a barge.
Bow, McLachlan & Co built the twin ships Sailing Ship Rusinga and Sailing Ship Usoga in 1913 and launched them in 1914 and 1915. During the East African Campaign of World War 1, they were troopships, and following the Armistice, they were put into civilian duty. Rusinga was withdrawn from service by EAR&H in 1966 for scrap, although she later came into private hands and was yet in operation in 2005. Usoga was decommissioned in 1975, sank at her berth in Kisumu in the 1990s, and her remnants were still visible in 2006.
Motor Vessels of EAR&H (East African Railways and Harbours)
Yarrow Shipbuilders constructed RMS Victoria in 1959 in Scotstoun. However the vessel was reassembled in Kisumu in 1961 for EAR&H. During its commissioning, Queen Elizabeth the second bestowed the title of Royal Mail Ship, making it the only ship of EAR&H to do so. Since Kenya gained independence from the United Kingdom, she has been known as Motor Vessel Victoria.
The train ships Motor Vessel Uhuru and Motor Vessel Umoja are twin ships constructed in 1965 by Yarrow.
Kenya operated Uhuru; however, the vessel has been out of operation since 2007.
By 1970, EAR&H Corporation ran regular circular sailings around the lagoon from Kisumu, utilizing rail ferries to transport rail wagons weighted straight from rail lines on the docks at Mwanza, Port Bell, and Kisumu. The rail grid connected to the seaports of Dar es Salam and Mombasa of the Indian Ocean, allowing interior African countries like Rwanda and Uganda to carry goods to and for international markets. Between Kisumu (Kenya) and Port Bell (Uganda), the travel took an average of 13 hours, while between Mwanza (Tanzania) and Port Bell, it took an average of 19 hours.
EARH was disbanded in 1977, and its resources were shared among Uganda, Tanzania and Kenya. The new Railways Corporation of Kenya (KRC) took over Uhuru, while the new Railways Corporation of Tanzania (TRC) took over Umoja and Victoria. The Motor Vessel Kabalega, Motor Vessel Kaawa and Motor Vessel Pemba were purchased from Belgium by the new Uganda Railways Corporation (URC) in 1978. However, the conflict between Tanzania and Uganda, which took place from October 1978 to April 1979, halted their output. The vessels were built in Port Bell after the conflict and launched in 1983. The Marine Division of TRC inaugurated the MV Bukoba ferry in 1979 and the Motor Vessel Serengeti passenger and freight ferry in 1988.
TRC's Marine Division became a distinct firm (Marine Services Company Limited), in 1997, with the Umoja, Serengeti, and Victoria as part of its fleet.
Twenty-First Century Lake Victoria Ferry Routes, Ships and Operations
New Roll-on/roll-off Lake Victoria ferries were constructed at Mwanza dock in Tanzania in the early twenty-first century, mainly by the local and family-owned Marine Transport Limited. This changed the ferry operations industry on Lake Victoria, allowing various private firms to acquire and/or operate new ships, such as the Nyehunge vessel owned by Mohammed Seif (proprietor of Nyehunge IT Support Limited.) Tanzania established TEMESA (Tanzania Electrical, Mechanical and Electronics Services Agency), a brand new state-possessed firm, in 2005 to run a several new, locally constructed, and state-possessed Roll-on/roll-off boats on Lake Victoria. In 2005, the 2 parastatal railway firms located in Uganda (URC) and Kenya (KRC) selected the private RVR (Rift Valley Railways Consortium) to run their combined railway grid from 2006 onwards. It (RVR) also took over Kenya and Uganda's remaining three Lake Victoria train vessels, Kaawa, Uhuru, Pemba, and (Kabalega capsized in 2005). After the Uganda Railway branch line between Kisumu and Nakuru ceased operations owing to aged railway infrastructure, RVR halted Kaawa and Pemba from operations indefinitely. It also stopped all operations on Uhuru in 2007.
The railheads of Lake Victoria Jinja, Kisumu and Port Bell, which RVR also ran at the time, were shut down. The last existing train ferry in Tanzania, the Motor Vessel Umoja, was only available for Tanzanian rail wharves and had to be employed for special occasions; it was also almost suspended. The Kenyan and Ugandan ferry businesses on Lake Victoria appeared to be decrepit, with the exception of the Tanzanian vessel industry, which has begun to thrive as a result of the new ships constructed and put into service. The Daily Monitor reported (in May 2008) that the government of Uganda planned to declare in the budget speech of the year a government funding of fourteen billion Ugandan Shillings that will be used to replace Kabalega with a new train ship. However, the Radio Network of Uganda reported in September 2009 that it is unlikely that Kabalega would be replaced anytime soon by the Ugandan government. Rather, the Works Minister requested that Port Bell and Jinja port facilities be improved and that private operators be allowed to operate rail-line car floats with a more extensive range than the ships. Kaawa and Pemba will be refurbished and returned to service, according to the government. Private enterprises have shown interest in raising Kabalega and restoring her for use as a private concession. The Ugandan government stated in October 2009 that the Kaawa and Pemba would be reconditioned and returned to operations between 2010 and 2011. However, aside from words, no actions were taken in response to the announcements.
Raft-based (or catamaran-based) international passenger vessel operations were set to begin in 2010. Earthwise Ventures, a corporation based in US, said that it was going to launch an armada of speedy boats to Lake Victoria to link the lake's major wharves. Later, in 2012, Earthwise Ferries Limited, a private firm, which has offices in Uganda and Tanzania, launched the premier catamaran commercial vessel on Lake Victoria, the Motor Vessel Amani, from Port Bell (Uganda), followed by the Bluebird, a twin ship from Mwanza port (Tanzania), in 2018.
In 2010, Malcolm Ormiston, a Scottish businessman, established Globology Limited in Kisumu (Kenya) to construct and operate small raft passenger ships on Lake Victoria (in Uganda and Kenya) under the Waterbus East Africa brand. Captain Dan, the first tiny and locally made catamaran, was launched in 2010. Globology planned to begin constructing between 3-5 raft passenger vessels each year in 2017, each having a capacity of 120 passengers.
Only the Central Line of Tanzania Railways operated freight rail operations between Mwanza, Dodoma, Dar es Salaam and Tabora, as of April 2013, thus connecting freight operations of Lake Victoria to the global market.
Both URC and KRC commenced operations on their respective railway networks after Rift Valley Railways Consortium's deal was cancelled in Uganda and Kenya because of financial issues in 2017. URC also restored functions at the Port Bell railhead, and Kaawa, the train vessel, was restored and rebuilt before resuming service. On the Tanzanian side, the train vessel Umoja was similarly rebuilt and renovated. The East African reported in June (2018) that the 1180t Umoja had resumed regular service between Port Bell and Mwanza, sailing the trail 26 times each month. Kaawa, a Ugandan company, is also anticipated to follow Umoja on the trail. As of June 2018, Dar es Salaam – Kampala path costs 65 US dollars per tonne, while Mombasa – Kampala route costs 90 US dollars per tonne. Similar information was reported in the Tanzanian newspaper, the Citizen.
Accidents and Incidents Involving Lake Victoria Ferries
The Motor Vessel Bukoba capsized 30 nmi (56 kilometers) off the coast of Mwanza on May 21, 1996. She was loaded with far more commuters than the 430 for whom she had been certified, and 894 passengers died as a result.
Kabalega and Kaawa crashed virtually head-on on May 8 morning, 2005. Kabalega's bow was damaged, and 2 of her buoyancy vessels were flooded while Kaawa's bow was damaged. Kaawa was able to return to the harbour, while Kabalega capsized about 8 nautical mi (15 kilometers) towards the southeastern region of the Ssese Islands a few hours after the accident. The Motor Vessel Pemba also was taken out of service as a result of the collision.
The Motor Vessel Nyamageni sank on April 28, 2006. Dynamic Cotton Ginnery, Mwanza, Tanzania, owned her as a cargo and passenger ferry. She had more than 40 commuters on board; 28 of them were believed to be deceased.
The Motor Vessel Victoria caught fire while anchored at Mwanza harbour in February 2013. It's thought that this fire was caused by welding operations in a lower deck cabin, which caused sparks to fly into the neighbouring storage compartment. Within two hours, the situation was managed. SUMATRA (the Surface and Marine Transport Regulatory Authority) criticized the management board for professional incompetence.
The MV Victoria had an engine malfunction in the middle of its route to Mwanza from Bukoba on October 10, 2014.
On September 20, 2018, the overcrowded MV Nyerere sank on Lake Victoria between Ukara Island and Ukerewe Island, Tanzania, 55 yards (50 m) from the dock at Ukara Island, killing at least 228 people. A total of 41 persons were saved, although 32 of them suffering severe injuries.
For more articles related to Marine Transport in Tanzania click here!