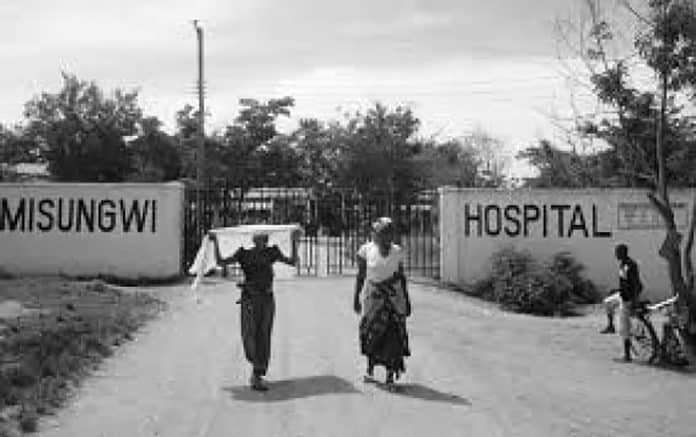 Snapshot of Misungwi District – Subdivisions, Transport and More
Misungwi District is among the seven districts of the Mwanza area in Tanzania. The boundaries are to the east Kwimba District, to the north Magu District and Nyamagana District, to the west  Lake Victoria and Nyang'hwale District and to the south Shinyanga Rural District. Misungwi is usually spelt with an additional 's' making it Missungwi. The administrative center is located in Misungwi town.
In 2012, the total number of people living in Misungwi was 351,607, with 30,728 of them coming from urban areas (Misungwi town).
Transport
The paved T8 highway from Mwanza to Shinyanga runs through the Misungwi area from north to south.
The railway line from Mwanza to Tabora passes through the region from east to west and there is a single railway station within the boundaries Misungwi district at the Fella village.
Administrative Subdivisions
In 2012, Misungwi District was split into 4 subdivisions and 27 wards.
Divisions
Mbarika
Inonelwa
Usagara
Misungwi
After 2016 Misungwi district was restructured into twenty seven (27) wards which are;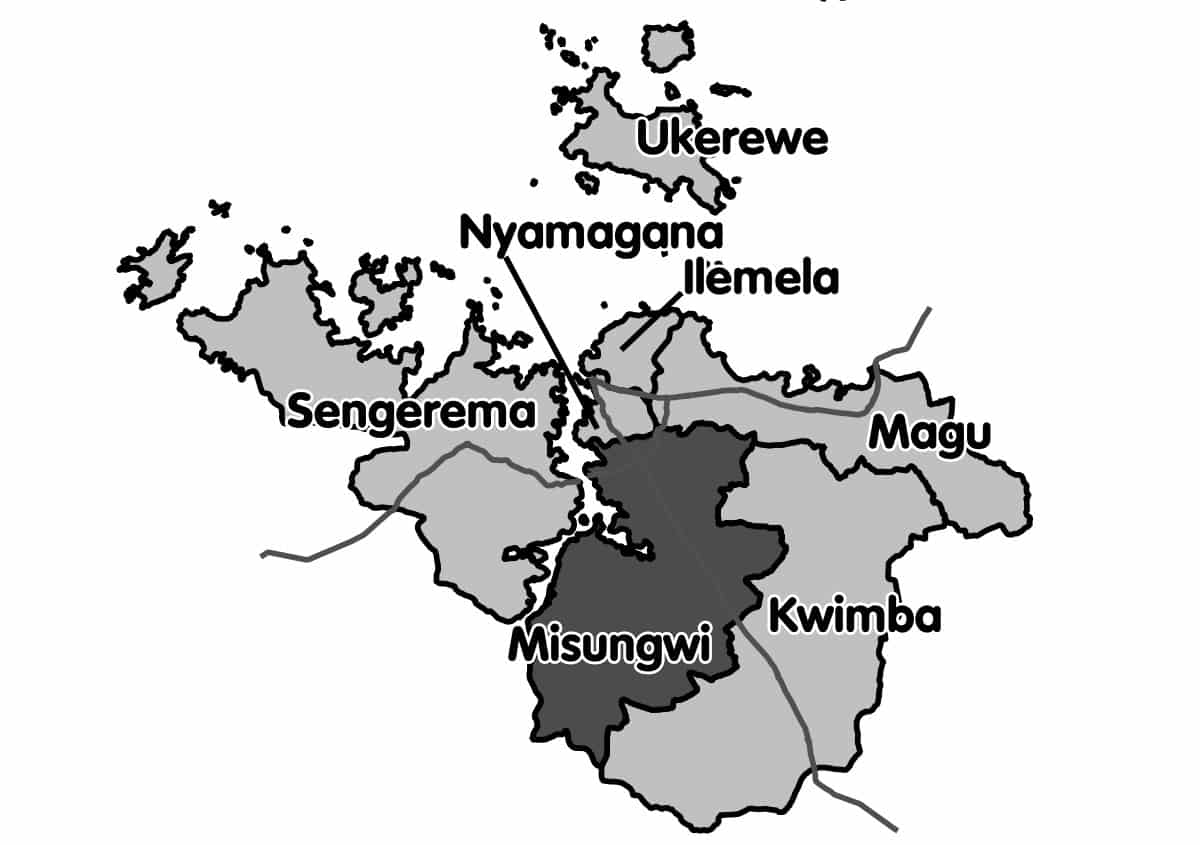 Busongo
Buhingo
Gulumungu
Bulemeji
Igokelo
Fella
Ilujamate
Idetemya
Kanyelele
Kijima
Isenengeja
Kasololo
Isesa
Mabuki
Lubili
Misasi
Koromije
Mwaniko
Misungwi
Mamaye
Shilalo
Mbarika
Ukiriguru
Mondo
Usagara
Nhundulu
Sumbugu
Other Important and Popular Things to Know About Misungwi District
Misungwi CDTTI – Misungwi Community Development Technical Training Institute
Misungwi district council – https://misungwidc.go.tz/
For more articles related to regions of Tanzania click here!