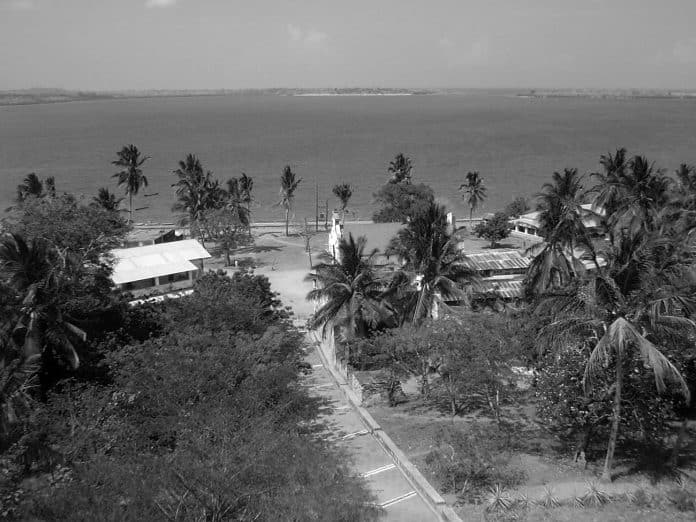 Mtwara City – Economy, Geography, Transportation and More
Mtwara is the capital city of Tanzania's Mtwara region tanzania. Located in southeastern Tanzania, Mtwara was constructed and planned as the export center for the unsuccessful Tanganyika groundnut program in the 1940s. However, it became neglected after the program was abandoned in 1951. Mtwara spreads over a big expanse of land planned to shelter as many as 200,000 persons. The city's current population is estimated to be 108,000. Part of the projects connected to the unsuccessful Tanganyika groundnut program is the deep-sea port found in the city. The port can take in ocean-faring vessels and a wide range of big municipal edifices, including a post office. With recent improvements at the port, bigger container ships can now berth there.
Transportation in Mtwara
Mtwara Airport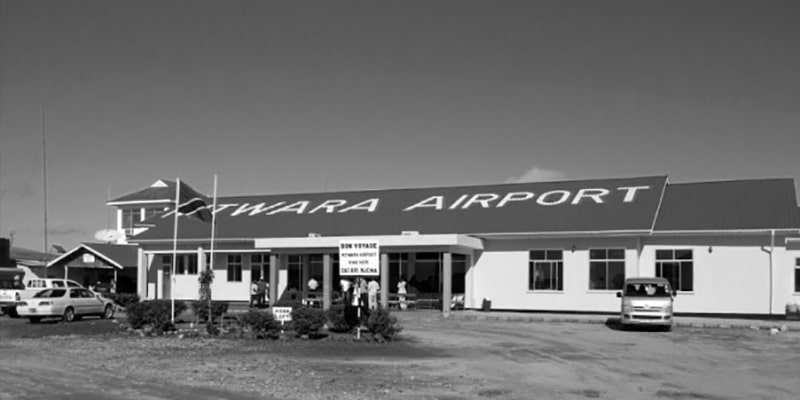 The A19 road links Mtwara with Mbamba Bay on Lake Nyasa in the west. It has an airport with a paved runway. The runway can conveniently accommodate medium-size passenger planes. Precision Air offers a morning flight between Mtwara Airport and Dar es Salaam every day. Air Tanzania also offers an afternoon flight. The flight takes about 60 minutes. Landing facilities do not permit airplanes to use the airport when it is hidden in mist.
Roads in Mtwara
Considering the city's remoteness in southern Tanzania, Mtwara has moderate transport links. To the north, it is linked with Lindi and Dar es Salaam by paved roads and by partly paved roads to Newala inland to the west. Beyond Masasi, the road is newly paved for some 60 kilometres toward Tunduru and the Unity Bridge that provides a point to cross into Mozambique.
Mtwara Buses
Mtwara is the access point for a small albeit growing tourism industry based in neighbouring Mikindani. New standard roads were being constructed within the city in 2013. There are different bus companies that provide daily services between Dar es Salaam and Mtwara. Regular buses also connect with Masasi, which is the largest town inland from Mtwara.
Mtwara Port
Mtwara port is the third-largest in Tanzania and was constructed as part of the unsuccessful Tanganyika groundnut program. The port was ignored for many years. With the latest economic boom in the area, the government has spent money to upgrade the port. In recent times, the port has witnessed added activity as a result of the construction of the Dangote cement factory as well as increased gas exploration activities. In the future, the port is planned to facilitate exports like gas, coal, iron, and cashew nuts. There is also an Export Processing Zone in the port to facilitate the manufacturing industry around the area.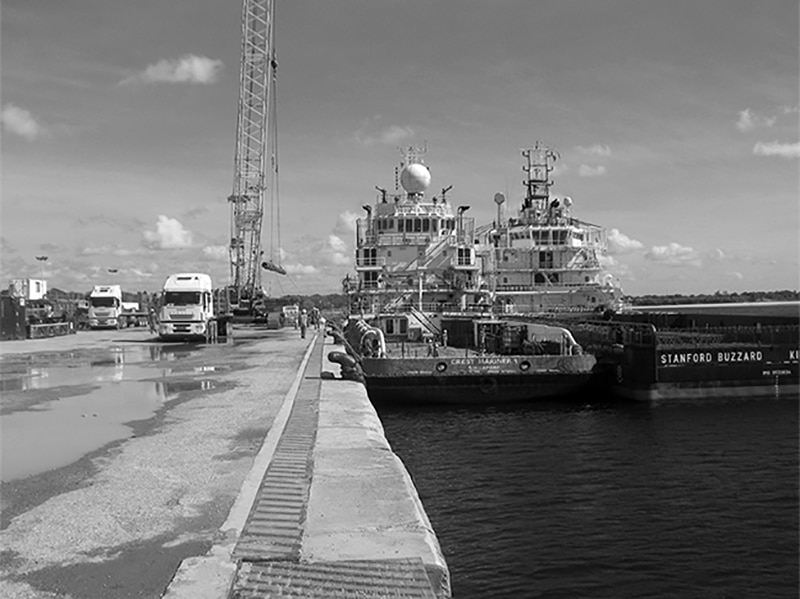 Economy of Mtwara
Cement
Mtwara is home to a branch of the Dangote Cement Public Limited Company.
Coal and Iron Ore
Mtwara could be the port for exporting coal and iron ore. There are also plans to construct a railway connecting Mtwara with Lindi and mines at Liganga and Mchuchuma through Songea.
In 2003, there were proposals to transport coal from the Njombe and Ludewa regions by rail to Mtwara port in Southern Tanzania as part of the Mtwara Development Corridor Project.
Geography of Mtwara
Climate of Mtwara
As a result of its proximity to the warm Indian Ocean and the equator, Mtwara has a tropical climate similar to other Tanzanian cities located along the coast. Throughout much of the year, the city experiences humid and hot weather and has a tropical wet and dry climate. The city's annual rainfall is approximately 40 inches (1,024 mm), and in a typical year, the rainy season lasts from November to April-May and the dry season picks up from April-May till late October.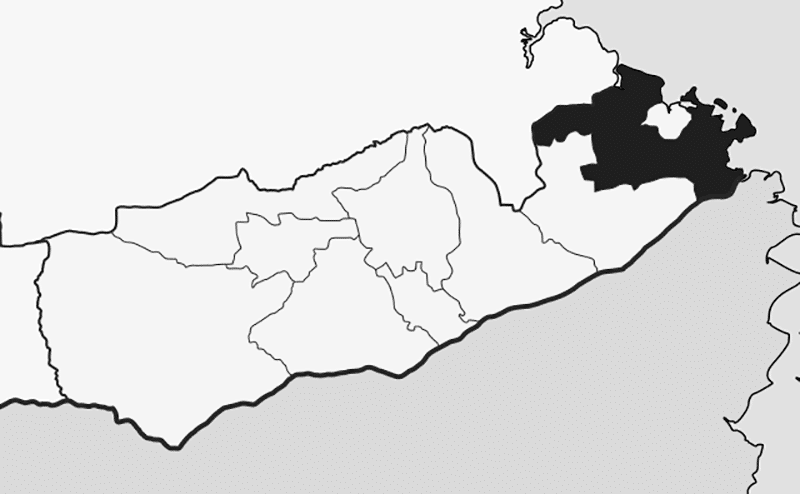 Soccer
Mtwara is the home of Ndanda FC and Bandari FC.
Twin Towns
Mtwara Tanzania is twinned with Redditch in the United Kingdom.
Mtwara Districts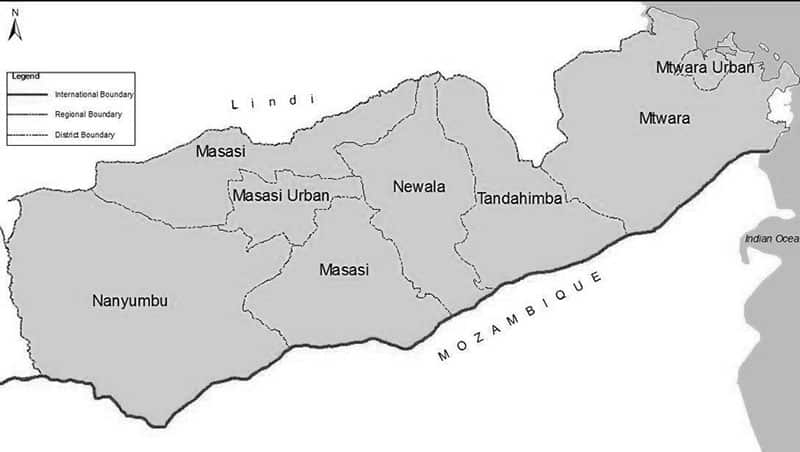 The Mtwara region in southern Tanzania is also rich in natural resources, particularly gas and minerals, and plays a significant role in Tanzania's energy sector and economic development.
The Mtwara population is estimated to be around 1.27 million people.
Mtwara town is divided into several Mtwara region districts. Here are some key districts in Mtwara:
Mtwara Urban

Mtwara Rural

Masasi Mtwara

Tandahimba

Nanyumbu
Read more about the Mtwara region profile here!
The Mtwara District Council is the local government authority responsible for governing and administering the Mtwara district in southeastern Tanzania. It plays a crucial role in implementing development plans, providing public services, and addressing the needs and welfare of the district's residents.
Other Places:
Mtwara COTC

Tiffany diamond hotel Mtwara

NAF apartments Mtwara

BOT Mtwara

Dangote cement Mtwara industries

Mikindani Mtwara Tanzania

Mtwara beach

Mtwara gas pipeline

Mtwara gas plant

Mtwara power plant
Hotels in Mtwara
While there are several accommodation options in Mtwara, it's worth noting that the number of hotels in Mtwara Tanzania is relatively limited compared to more popular tourist destinations.
Check out this list of Mtwara Tanzania hotels:
New Mtwara Hotel

Rondo Retreat Centre

Mtwara Beach Resort

Mtwara beach residential
For more information about hotels in Mtwara town check out this website!
Mtwara Corridor
The Mtwara Corridor, also known as the Mtwara Development Corridor, is an economic development initiative in Tanzania that focuses on promoting industrial growth and connectivity in the southern regions of Mtwara and Lindi. The corridor aims to harness the region's natural resources, including natural gas, oil, minerals, and agriculture, to drive economic development, attract investment, and create employment opportunities. It involves the development of infrastructure, such as roads, ports, and energy facilities, to facilitate trade and industrial activities, particularly in sectors like gas processing, petrochemicals, agriculture, and manufacturing. The Mtwara Corridor is seen as a strategic initiative to spur economic growth and reduce regional disparities in Tanzania.
Mtwara Tribes
Mtwara, a region in southern Tanzania, is home to various ethnic groups, each with its own distinct cultural heritage and traditions. Here are some prominent tribes found in the Mtwara region:
Makonde

Yao

Makua

Makonde-Ndonde
Mtwara Weather
The weather in Mtwara, Tanzania, is generally characterized by a tropical climate. It is hot and humid throughout the year, with average temperatures ranging from 25 to 30 degrees Celsius (77 to 86 degrees Fahrenheit). Mtwara experiences two distinct seasons: a dry season from June to October and a wet season from November to May. The wet season brings occasional rainfall, and the humidity levels can be higher during this time. It's advisable to plan outdoor activities and trips accordingly, considering the weather patterns and potential rain showers.
Flights to Mtwara
Flights to Mtwara are primarily served by Mtwara Airport (IATA: MYW), located in the Mtwara region of Tanzania.
Other Transports
The Dar to Mtwara km distance is 5.2km.
The distance from Dar es salaam to Mtwara by road is 546.2km. 
Read more about it here:
For more articles related to regions of Tanzania click here!