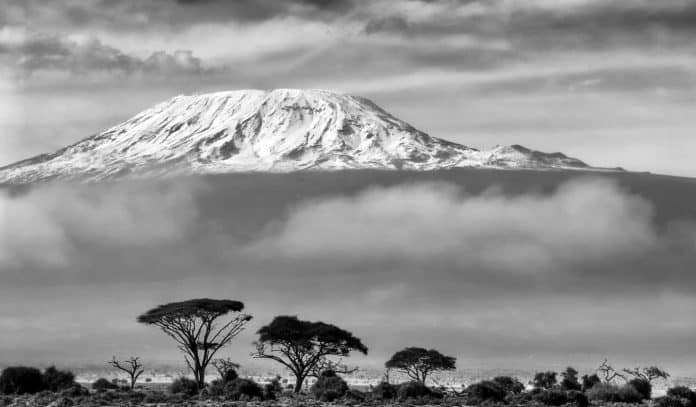 A Brief Summary of the Best Things to See in Tanzania as a Tourist
Top 10 Things to See in Tanzania Plus Other Zones of Tourist Attractions
Climbing Kilimanjaro
With a height of 5895 metres (19341 feet), Kilimanjaro is Africa's highest peak and has enticed adventurers for decades and is one things to see in Tanzania that is a must. Anyone with a respectable fitness level can reach the summit, even if it's a challenge. Guides, porters, food, and equipment are part of a well-planned six, seven, or eight-day climb. When you're on top of the mountain, you get an unrivalled view of the sunrise.
Natural Seclusion Provided by the Selous Game Reserve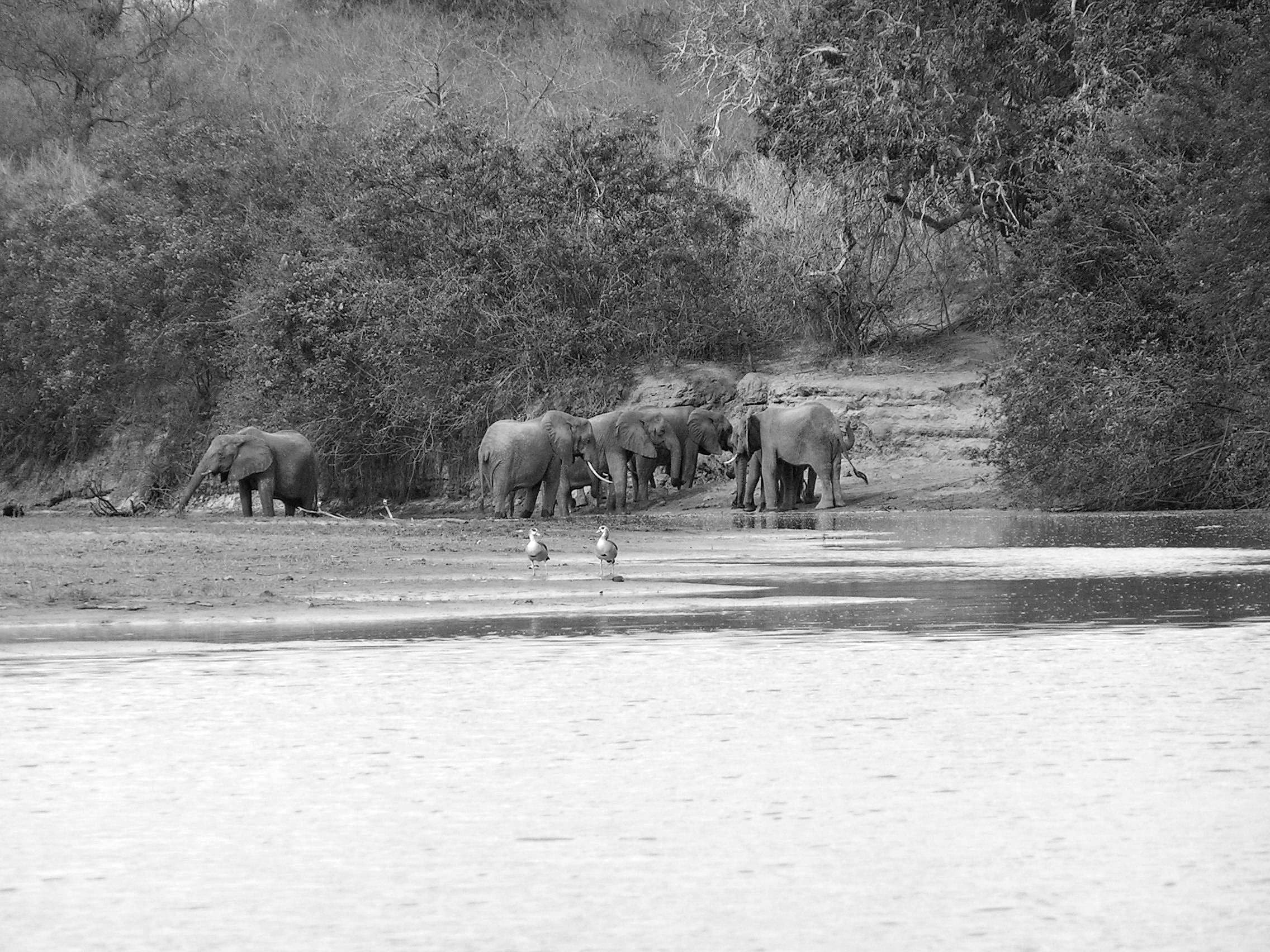 You may get away from it all at the Selous Game Reserve by staying at a secluded lodge. It is a site of World Heritage by UNESCO which adds up to our list of things to see in Tanzania. Also one of the world's largest reserves, covering a landmass larger than Switzerland (about one-sixth of Tanzania's geographical size). It is renowned for its vast elephant herds, which may be seen roaming the plains.
Lake Manyara, National Park Expedition
From the route winding up the Rift Valley, safari vehicles stop to enjoy the pink flamingos of Lake Manyara. The trails meander through an emerald oasis upon entering the park, surrounded by an algae-streaked lake and rocks studded with baobabs. Elephants and tree-climbing lions are two of Manyara's most famous residents. These are animals are things to see in Tanzania without a doubt as it is an amazing sight to see them in their natural environment.
Prepare Your Senses for the Serenity that Lake Natron Offers
Tanzania's famed Northern Circuit includes Lake Natron, a lesser-known gem when people go through the list of things to see in Tanzania. Around two million lesser flamingos call this salt and soda lake home, and the nearby Rift Valley escarpment offers breathtaking views. Even though Arusha is only a few hours away, tourism in this area is still remarkably underdeveloped.
History Scriptures at the National Museum
The 1.7-million-year-old Nutcracker Man skull is housed at the National Museum in Dar es Salaam, which showcases this ancient region's fascinating history and culture. The gardens in Dar es Salaam have a stunning sculpture honoring the victims of the 1998 attack on the US Embassy. The museum is worth to be put in your list of things to see in Tanzania, if you happen to be in Dar es salaam.
Moshi is Another Excellent Place to Explore
While climbing Africa's tallest peak is an incredible experience and definitely one the things to see in Tanzania, there is also a great way to spend some time in the small town of Moshi before or afterwards your encounter with the giant mountain. There are numerous eminent restaurants and a lively market in Moshi, which is also the centre of one of Tanzania's most important coffee-growing regions, and numerous local tour companies provide coffee tours from the city.

Checking out the Mwenge Carvers' Market
On the journey to the northern beaches, you'll pass through a unique market around 8 kilometres (5 miles) north of Dar es Salaam. Handmade goods are made available for sale by vendors at the market. The Makonde people are widely considered some of East Africa's most exceptional woodcarvers, the best place to buy their wares. The Makonde carvings are definitely worth to be added on your list of things to see in Tanzania, and if you can buy some to take home as souvenirs.
Climb Meru's Highest Point
Buffalo, giraffe, black and white colobus monkeys and warthogs can be spotted on the lower slopes of Mount Meru (4566m and 114980ft) in Arusha National Park. It is challenging and less expensive than climbing Kilimanjaro; this stunning mountain's three-day hike to the summit is also significantly less famous among the many other things to see in Tanzania.
Unwinding on Zanzibar Beaches are Perfect
Zanzibar's gorgeous white sand beaches, bordered by palm trees, make it a popular choice for beach vacationers. Divers, snorkelers, and sunset dhow cruises are just a few of the tourist activities in Zanzibar offered by numerous resorts (varying from simple beach huts to 5-star grandeur). Fresh fish and a cold sundowner are always close. In short, we cannot talk about things to see in Tanzania without including Zanzibar beaches, they are one of the main pillars of tourism in Tanzania.
The Serengeti Safari
While the Serengeti National Park may be Africa's most famous national park, it's a must-do on any trip to Tanzania during the annual wildebeest migration (roughly November to May). The Big Five are almost sure to come within a few feet of you (lion, elephant, buffalo, leopard, and rhino). If you are looking for a ton of action and things to see in Tanzania, then a Serengeti Safari is your go to option.
Exploring Swahili's Coastline by a Scuba Dive
Scuba divers looking for amazing things to see in Tanzania go to the coral islands of Zanzibar and Pemba because of the abundance of marine life that surrounds them. Many of the islands' dive areas are protected as marine national parks and reserves, making them ideal for snorkeling and diving. A coral diversity, dolphins, brightly coloured fishes, manta rays and even sharks can be seen thanks to the tropical Indian Ocean's clean waters.
Observe the Transhumance from the Sky
In the early hours of the morning, the Serengeti's seemingly unending plains come to life. While you are enjoying your Serengeti balloon safari, you can see the park come to life as the sun rises over the horizon. Wildebeest and their predators migrate every year between November and May, and this is the best time to visit Tanzania and grab a Serengeti ride.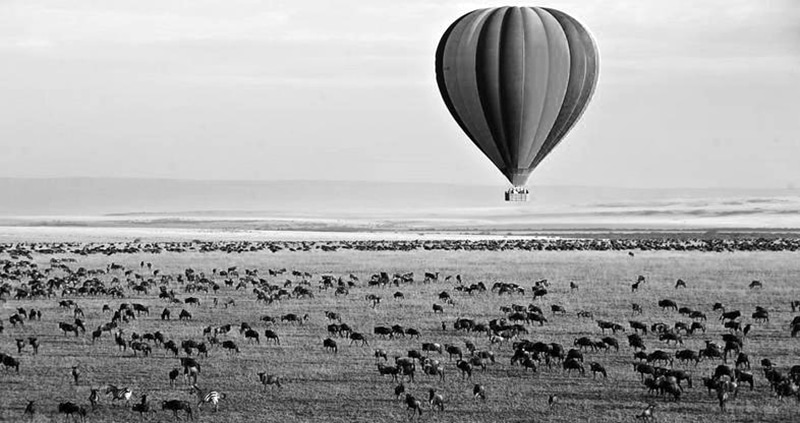 The wildebeest migration definitely is one of the top things to see in Tanzania as it is highly regarded as one of the amazing sights in the world to experience.
The Big Five in the Ngorongoro Crater
The Ngorongoro Crater is the most giant intact crater globally, with a depth of 610 metres and a diameter of 20 kilometres (12.5 miles). Tanzania's famous Ngorongoro Crater is home to the continent's densest concentration of lions, making it a UNESCO World Heritage Site and among the must not miss things to see in Tanzania.
Exploring Stone Town on Foot
Things to see in Tanzania come in different varieties and ways, ranging from safaris, mountains, animals, museums and so. That said, taking a stroll on cities such as Stone Town can bring a lot of surprises and ton of adventure to your vacation.
During the time of the Shirazi Persians, the Portuguese, the Omani Arabs, and the British, Zanzibar's Stone Town was the epicentre of the historic spice trade. Small, winding alleyways crammed with distinctive shops, bazaars, colonial residences, mosques, and squares make up this UNESCO World Heritage Site.
You are Taking Steps Back in Time When You Visit Bagamoyo
Bagamoyo was a slave port and the last destination for many trade caravans at one point in its history. The town's mosque and Arab sepulchre date back to the 18th century, while several churches and mission buildings and later architecture from the German occupation are from the nineteenth century and later. You can take a day trip from Dar es Salaam by hiring a guide for a walking tour of the town.
Because of Bagamoyo's history, the city is a go to destination when it comes to things to see in Tanzania for tourists.
Tarangire National Park has a Lot to Offer Visitors
Only 130 kilometres (80 miles) from Arusha, Tarangire National Park is often overlooked among the things to see in Tanzania because of the more well-known Northern Circuit destinations. With its silver-twinned baobab trees, the Tarangire River attracts the likes of wildebeest, zebras, eland and elephants on a game drive.
The Search for Chimpanzees in Lake Tanganyika
Most people do not have Chimpanzees on their list of things to see in Tanzania until the hear about Gombe Stream and Mahale national parks, located on the shores of Lake Tanganyika, which are home to thriving populations of wild chimpanzees. These are only a few places in Africa where you may see chimpanzees in their native habitat, and both parks have stunning landscapes that tumble into the lake. You can arrange treks with army sightings as a near certainty.
Ruaha National Park is a Great Place to Go Wild
There are few places in Tanzania to go on a walking safari like Ruaha National Park, situation that makes the destination among the things to see in Tanzania. The second-largest national park in Tanzania and also one of the most dangerous. Ruaha is known for its massive elephant and buffalo herds and the critically endangered African wild dog, which can be spotted there.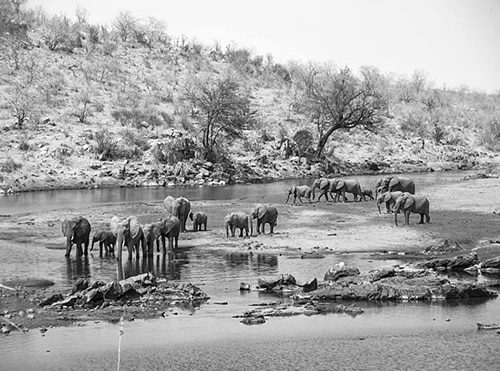 Bullfights are Typical in Pemba
The island of Pemba is known for its distinctive traditional style of bullfighting, which dates back hundreds of years. Relics of Portuguese rule from the 16th and 17th centuries do not need the slaughter of bulls and are a challenge for the locals.
You cannot talk about things to see in Tanzania without including the Pemba bullfights event.
Offices for Tourists' Information
Unsure of what things to see in Tanzania or need some guidance?
(022) 211 1244/5 is the phone number for the Tanzania Tourist Board in Dar es Salaam.
Situated in Samora Avenue, in the IPS Building.
http://www.tanzaniatouristboard.com is the Tanzania Tourist Board's official website.
It opens Monday through Friday from 8:30 am to 4:00 pm and Saturday from 8:30 am to 12:00 noon (Pacific time).
For more articles related to Things to Do in Tanzania, click here!