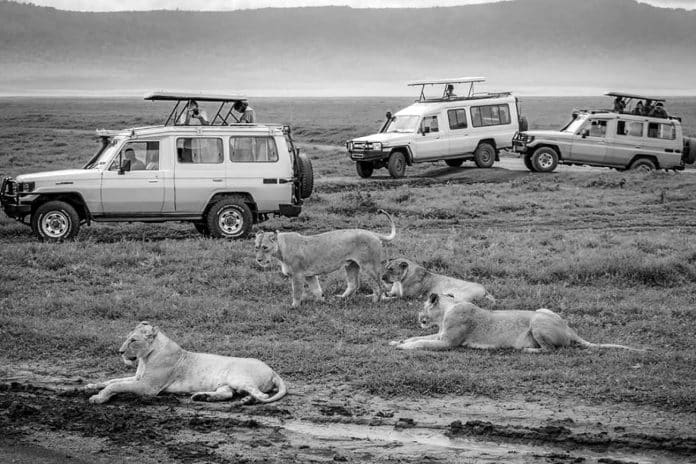 Tourism in Tanzania – Attractions, Visa Policy, Statistics and More
Overview of Tourism Industry in Tanzania
Tanzania is a tourist-friendly country with a wide variety of things to offer. The land area for tourism in Tanzania protected for conservation purposes is at a rate of 38 percent. Tourism attractions in Tanzania includes but not limited to a total of 29 game reserves, 17 national parks, marine parks, and 40 protected areas are found in Tanzania. Mount Kilimanjaro, Africa's highest point, is located in Tanzania.
Tourism statistics in Tanzania shows that the gross domestic product (GDP) grew by 17.5 percent in 2016 due to tourism business in Tanzania, which employed 11.0 percent of the workforce (1,189,300 jobs). The industry has proliferated, from a 2004 value of US$1.74 billion to a 2013 value of US$4.48 billion. In 2016, tourists visiting Tanzania were 1,284,279, a drastic drag from just a decade (590,000 in 2005).
Also a very recent history of tourism in Tanzania indicates that a total of 1.5 million tourists came to Tanzania in 2019, earning the country USD 2.6 billion in revenue for the industry of tourism in Tanzania.
Tourism activities in Tanzania declined to USD 1,06 billion, and international visitor arrivals fell to 616,491 in 2020, blaming Covid-19. The epidemic clearly did shine a light to the economic impact of tourism in Tanzania.
TZS 90 billion was provided to Tanzania's Ministry of Natural Resources and Tourism in October 2021 as part of an IMF loan for emergency financial assistance to aid Tanzania's Covid-19 pandemic response.
Places of Interest for Tourism in Tanzania
Around 38 percent of lands are designated as protected areas for tourism in Tanzania; this is one of the world's highest percentages. Many species of wildlife can be found throughout Tanzania's sixteen national parks. These include cheetahs, wildebeest, hippopotamuses, giraffes, and other antelopes, which make up the Big Five. This country's most famous safari locations are the Serengeti, Lake Manyara, and Tarangire national parks. The Great Migrations of the Serengeti National Park are well-known across the world. More than 330,000 people visited Tanzania's Serengeti National Park in 2012, making it the most popular attraction in the country.
In 2018, SafariBookings, Africa's largest online safari marketplace, ranked Serengeti National Park as Africa's best safari destination. The park is one of the hottest destinations for tourism in Tanzania. According to Safari Bookings' website, 2,530 reviews were analyzed. A total of 1,670 user reviews were submitted by Safari visitors from 72 countries. These user evaluations were supplemented with 860 expert reviews provided by the Safari Bookings Expert Panel, amongst others (including Rough Guides, Lonely Planet, Frommer's, and Bradt).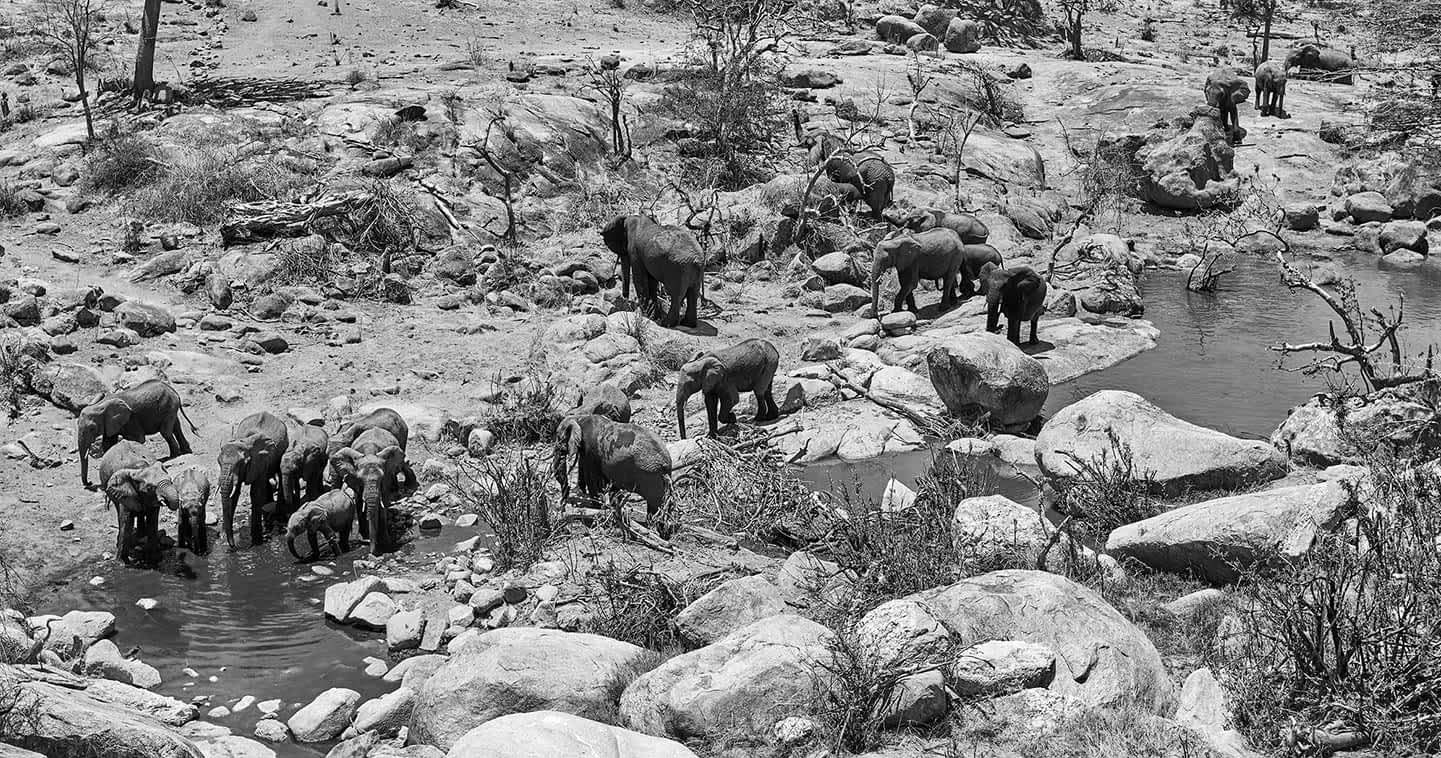 The Ngorongoro Conservation Area can be found in the region's northern reaches. There are a variety of antelope, lions, elephants, and hippopotamus, the highly endangered black rhinoceros, zebras, and large herds of wildebeest in the Ngorongoro Conservation Area, an extinct volcanic crater. It includes the Olduvai Gorge, where the first known human genus, Homo habilis, and early Hominidae, such as Paranthropus boisei, were discovered.
The Katavi, Mahale, and Gombe national parks are located in Tanzania's western area, where Jane Goodall has been conducting her chimpanzee behavioral studies since 1960. Tanzania is also home to a plethora of plant species, with the Kitulo National Park in the country's national parks system devoted solely to flowers with a wide variety of biomass all over the sovereignty.
Kilimanjaro
As Africa's tallest mountain, Mount Kilimanjaro has been designated a UNESCO World Heritage Site. When measured from the volcano's base, the peak climbs to approximately 5,895 meters (19,341 ft) above sea level. Kilimanjaro International Airport serves as a portal to the norths circuit safari and expedition to the summit, unearthed in northern Tanzania near the Kenyan border town of Moshi. Over 20,000 people trek to the summit of Kilimanjaro National Park each year, making it the second-most populous. Success rates on the mountain are on par with the world's most reachable peaks at about 65 percent. Mount Kilimanjaro is not only popular in terms of tourism in Tanzania alone, but worldwide.
Zanzibar
Unguja (globally referred "Zanzibar") and Pemba are the semi-autonomous provinces of Tanzania. They are the two islands that makeup Zanzibar's semi-autonomous region. Put it another way; tourism accounts for more than two-thirds of the island's gross domestic product (GDP). When flying into Dar es Salaam, many tourists take a ferry to the island of Zanzibar, which is the island's principal airport.
Zanzibar's vision for tourism is to "become one of the top tourism destinations in the Indian Ocean, offering an affluent, high-quality product across the board during the next 17 years." The government is a vital booster of the business. Tourism in Tanzania statics points out that the Zanzibar Commission for Tourism saw an increase in visitors from 162,242 to 376,000 between 2015/2016 and 2016/2017.
Negative Impacts of Tourism in Tanzania
The rapid rise of tourism in Tanzania has had a significant negative impact on the environment and a mixed effect on the local communities that were supposed to benefit from the economy's growth but have been mostly ignored. The surge of visitors has impacted local populations' access to the maritime and coastal resources that are the focal focus of tourist activity, resulting in environmental degradation.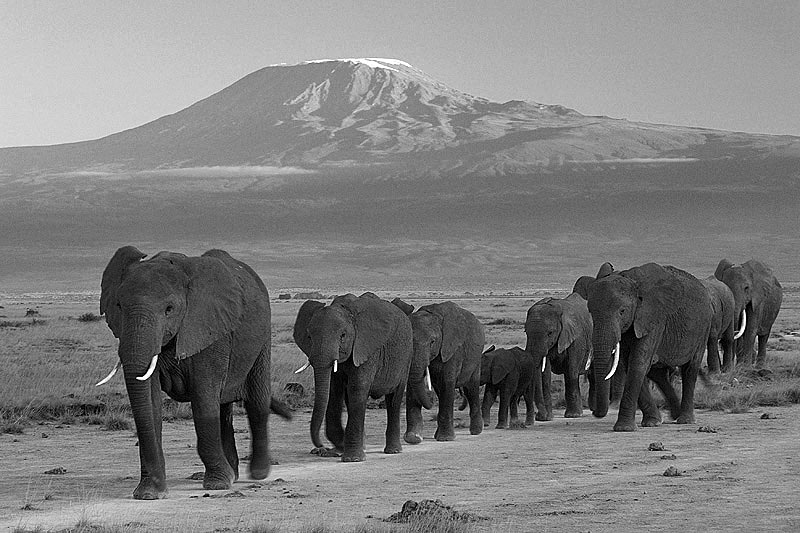 UNESCO-Listed World Heritage Sites
All seven UNESCO World Heritage Sites related to the sector of tourism in Tanzania are located on the mainland, but one is located on the island of Zanzibar. Five more locations, including Gombe National Park and the East African slave trade route, are currently in the running for the honor of being included on the list.
Visas as a Significant Issue Regarding Tourism Policy in Tanzania
Most visitors visiting for the purpose of enjoying and exploring tourism in Tanzania must get a visa from a Tanzanian diplomatic mission. In most cases, a visitor visa can be obtained at any land or airport of entry. Visas are not required for most South African Development Community (SADC) and the East African Community (EAC). Except for US citizens, who must acquire a $100 one-year multiple entry visa, three-month tourist visas cost $50 at all ports of entry. Because Tanzania is not part of the East African Tourist Visa program, a visa is required to enter the country. At least six months validity (according to Tanzanian immigration authorities) or one month beyond the length of their anticipated stay is required for all tourists (IATA deterrent).
Statistics Related to the Tourism Sector in Tanzania
As of 2014, statistics of tourism in Tanzania shows that the country had received 1,093,000 visitors, extending the country's annual tourist boom. Despite its size and potential, Tanzania has the world's second-lowest number of tourists, trailing only Burundi in terms of visitors. Nearly 50 percent of all visitors come from Africa, and the figure has been steadily rising as regional integration, and aviation connectivity have improved over time. The recent recession and the 2014 Ebola fear have taken a toll on the industry, despite its steady growth.
Other Important Things to Know About Tourism in Tanzania
For more articles related to Tourism in Tanzania, click here!