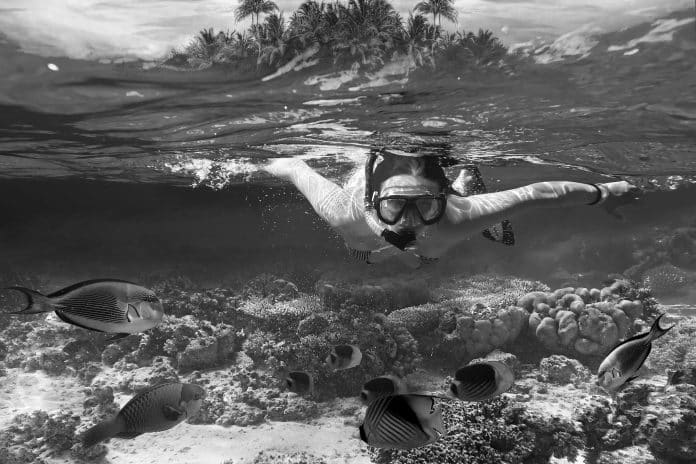 Tourist Activities in Zanzibar – The Island is Packed with A Ton of Adventure for Everyone
A Tropical Paradise That Offers Best Activities in Zanzibar
Families, thrill-seekers, and history enthusiasts will find plenty of activities in Zanzibar to keep themselves entertained. In Zanzibar, there is something for everyone ranging from water-based activities like snorkeling and scuba diving to a wide range of cultural experiences.
Taking a Walk Around the Reef
One of the popular tourist activities to do in Zanzibar is exploration of the rock pools once the tides have turned and the waves have receded past the reefs. There are a variety of fish and other creatures that live on coral reefs, which your knowledgeable guide will explain to you. Local seaweed farmers gather and export their products while guests watch.
The Mnarani Aquarium Turtles
Nungwi, on the north edge of Zanzibar, is home to the imperiled green sea turtles at Mnarani Aquarium. A unique experience awaits visitors looking for fun activities in Zanzibar and can swim in the lagoon with these aquatic species. Find out more about the island's turtle nest monitoring programme and the rehabilitation of hatchlings who arrive on the island in a weak or injured state. This worthy cause's supporters encourage guests to get involved in local causes.
Water Activities in Zanzibar
Trip by Boat and Snorkeling at Muyuni
You cannot talk about tourist activities in Zanzibar without mentioning a a traditional dhow that will take you to the tranquil beaches of Muyuni, a short boat trip away. Take a dip in the Indian Ocean's crystal clear waters, snorkeling and basking in the sun's rays. Tuck into a delicious lunch after soaking up the sun and the cool breeze on the white sand.
Learn a Stand-Point Paddleboard
Stand-up paddleboarding can be learned and enjoyed in warm waves. With the help of an expert, you'll be on that board in no time. It is definitely among activities in Zanzibar that offer both enjoyment and exercise opportunities at the same time.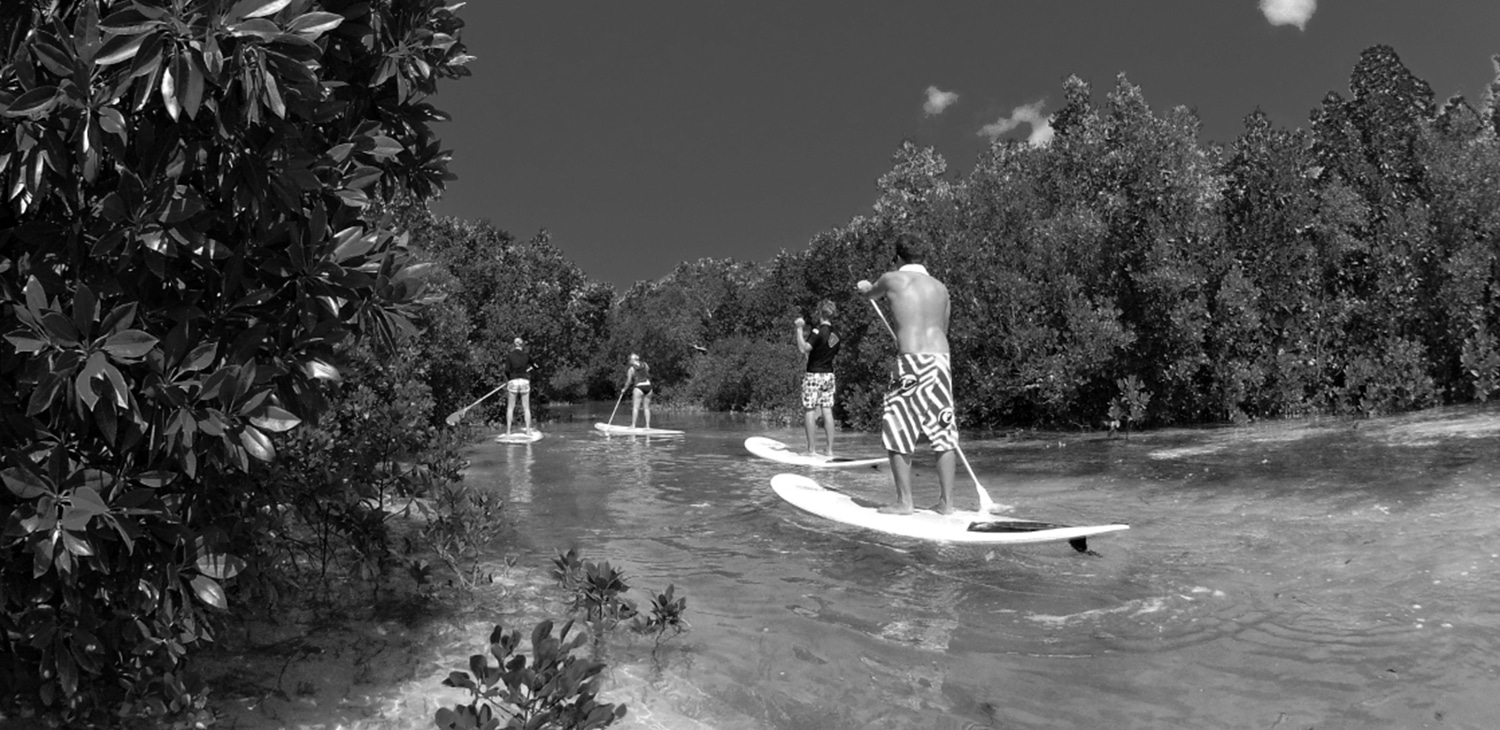 Adventures of Kayaking
Renting a kayak is a great way to explore and enjoy the vast available activities in Zanzibar if you're new to water sports. Zanzibar's white-sand beaches can be seen from the comfort of your kayak, or you can take a leisurely cruise with a loved one and enjoy the view from the water while gently bobbing on the waves.
Underwater Activities in Zanzibar Such as Scuba Diving and Snorkeling
Even without a level of expertise, the world beneath the waves is just waiting to be discovered by you. It is possible to learn the basics of scuba diving at One Ocean Dive Centre or advance your skills. With about 200 klicks of pristine coral reefs and crystal-clear waters, it's no wonder Zanzibar is a haven for oceanic life. Aquanaut may even be able to swim with dolphins in their vicinity. Snorkeling is among activities in Zanzibar that provides a great way to get a taste of what lies beneath the surface of the ocean without committing to scuba diving.
Intercoastal Sport Fishing
Deep-sea fishing on the Swahili coast is among the possible activities in Zanzibar because of its optimum temperature and tidal action. As a result, the Zanzibar-Pemba canal has been placed on the map of extreme fishing destinations. Treasures including huge trevally, yellowfin tuna, wahoo, dogtooth tuna, marlin, king mackerel, and barracuda can also be caught.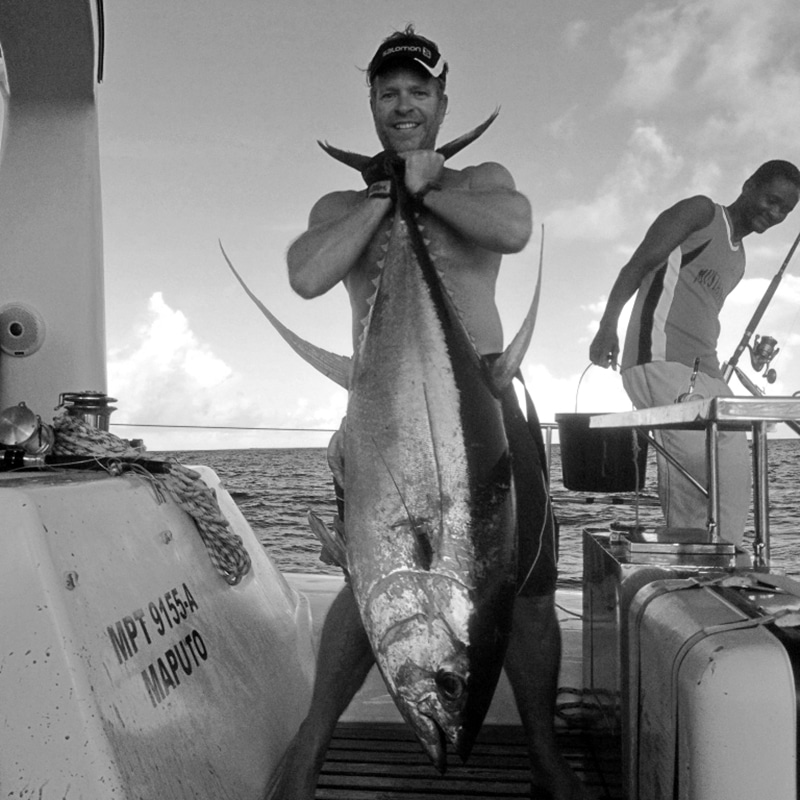 More Water Fun Activities in Zanzibar
Visitors have the opportunity to participate in a wide range of water activities in Zanzibar. Kitesurfing and parasailing in the calm, shallow waters at Nungwi and Kendwa beaches are popular pastimes for visitors. Jet ski around the lagoons at your own pace if you're an adrenaline fanatic. Additional heart-pumping activities include water skiing, wakeboarding, kneeboarding, banana boats, and tubing. Group and private lessons are provided for a wide variety of sports and rental equipment for each.
The Sailing at Ngalawa
The traditional Zanzibari dhow, with its billowing white sails, has remained intact for the previous 1,000 years, inspiring romantic and adventurous thoughts in onlookers. It's another one of activities in Zanzibar that provides an opportunity to see more of the coast when you're accompanied by a loved one and a seasoned sailor.
Visiting the Village of Matemwe
Visit Zanzibar hamlet and learn about Swahili culture with a local guide. Participate in a game of football with the children at a nearby school. In their small wooden boats, experienced fishermen depart for the horizon and return with a catch of fish they'll sell at the neighborhood fish market. If you are looking for activities in Zanzibar that will totally immerse you to the local culture of the island and its people, this would be one to consider.
Mangrove Guided Tour
It's easy to overlook activities in Zanzibar that are land based amid all the water-based fun. One of the few trees capable of growing in saltwater, mangroves provide a home for a variety of wildlife, including birds, monkeys, bats, and bush babies. A biologist will accompany visitors to Zanzibar to teach them about the importance of mangroves in the environment or take paddleboard through the mangrove woods.
The Catamaran Twilight Cruise
A special occasion may have brought you to explore the various activities in Zanzibar and the island has to offer in general. Sip bubbly, nosh on an array of delectable treats, and groove to some soothing music as you cruise the lagoons and bays of the Caribbean on a Catamaran. As you raise a glass to another memorable day in Zanzibar, take a deep breath and observe the colours of the setting sun.
At the SPA Therapies
You and your loved one can relax in our peaceful spa environment. The smells of cocoa butter, shea butter, and the island's renowned clove oil will calm your body and soul if you book a couples massage. If you are looking to actually rejuvenate on your vacation, then among the activities in Zanzibar, spa therapies should be the top of your list.
The Island of Prisoners and Stone Town
Learn about the island's fascinating mix of Arab, African, and European influences by visiting its historic landmarks. Examine Stone Town's twisting alleyways, hopping markets, and ornate wooden doors for clues about the city's history. Be astounded by the wide range of religious institutions that coexist harmoniously. You can see the House of Wonders (originally the sultan's house), the mediaeval fort, Palace Museum, amongst others.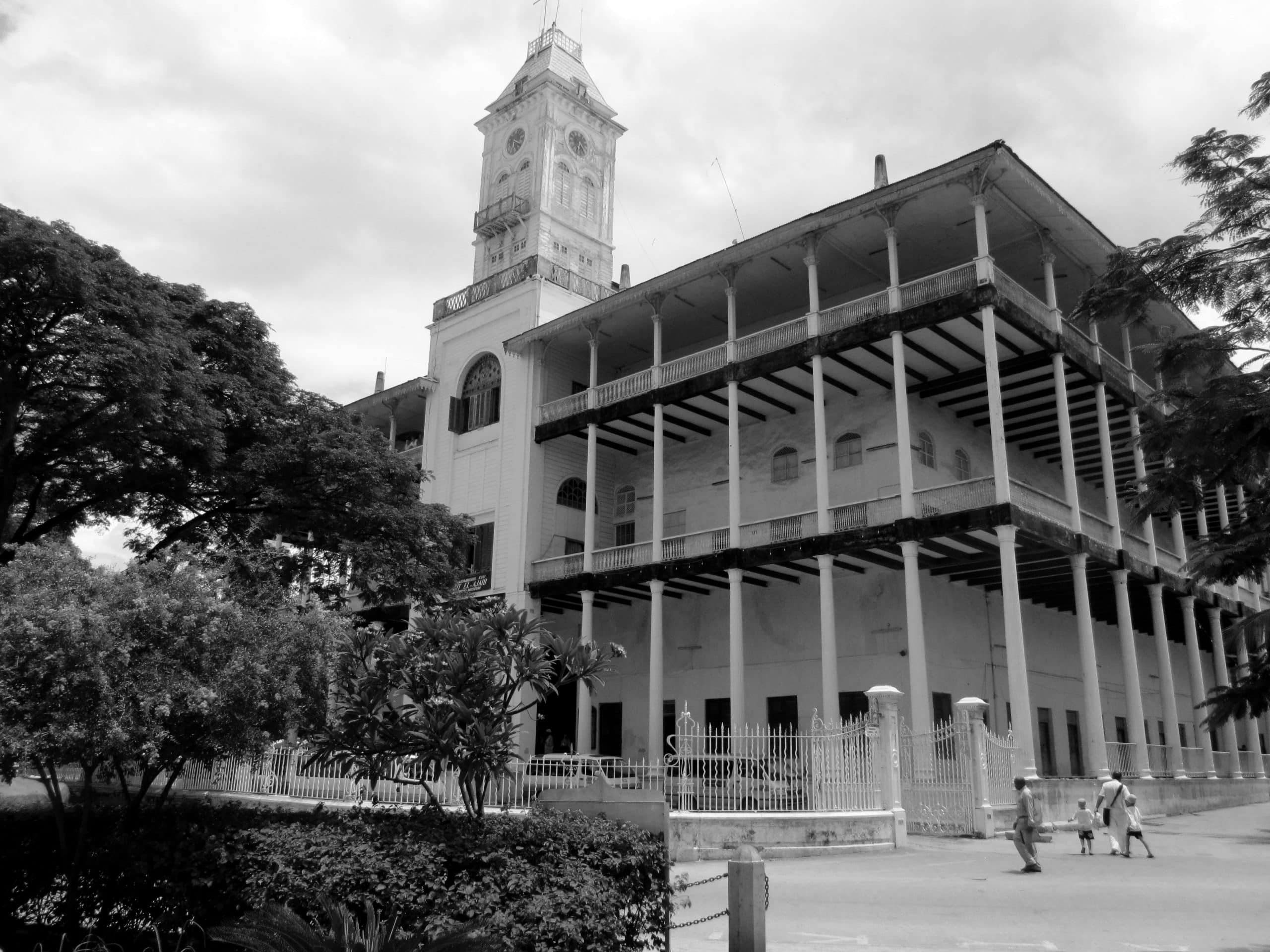 A thirty-minute boat excursion will take you to the haunting Prison Island. Aldabra tortoises assumed to have been brought over from Seychelles in 1820 now live on the island, which was originally used to transport enslaved people and then quarantine individuals with yellow fever. Beautiful woodlands are a joy to walk through; lookout for birds, bats and butterflies, as well as the majestic peacock.
These two locations activities in Zanzibar that are packed with ton of actions to leave a lot of memories of your vacation.
Tours of the Kitchen
Why not combining available activities in Zanzibar with a bit of learning? The island of Zanzibar had played an important role in the spice trade since the 16th century when plants from India and South America were first grown there. A delectable crop of spices, including cinnamon, vanilla, and cloves, keeps the Spice Island name. Guests can learn about the cultivation of some of the world's most popular spices on a trip to a spice farm. The utilization of plants and flowers, such as the lipstick tree or henna bush, is also explained to attendees at the event.
The Expedition at Josani Forest
The Jozani Forest National Park, the island's only national park and its largest forest sector, lies 35 kilometres from the island's capital, Stone Town. Zanzibar Leopards were traditionally thought to be seen lurking in the shadows of forest eaves. The red colobus and blue Sykes' monkeys have taken up residence in Jozani.
Activities in Zanzibar are not only water based, as described here animal related adventures are also available in the island.
The Art of Swahili Cooking
The best way to learn about Zanzibari food is to participate in a cooking class. The flavors of Africa, India, and the Middle East will come together in a mouthwatering dish prepared by the chef using fresh fish and local ingredients. Enjoy the fruits of your labour after enjoying all your activities in Zanzibar by closing with making a dish. Take a seat and enjoy your meal.
For more articles related to Things to Do in Tanzania, click here!