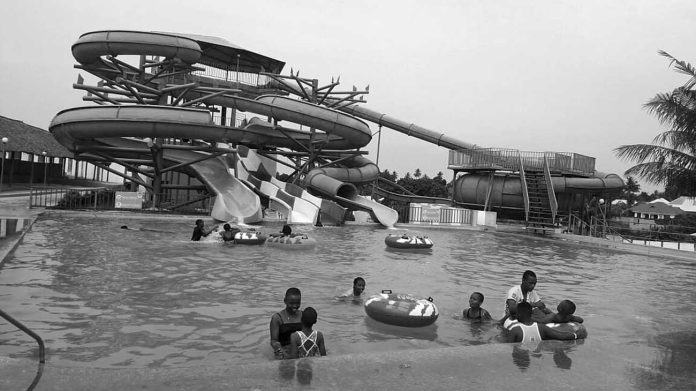 Fun City Dar es salaam: Background, Rides, Services and More
Fun City Dar es salaam is among the business subsidiaries managed by Green Stars Industry, a parent company that also runs Kigamboni Amusement and Water Park in Dar es Salaam.
FunCity, Tanzania's largest amusement and water park, has played an important role in setting precedents for the industry in Tanzania.
The 24-acre complex has over 25 activities for all ages, making it Tanzania's largest theme park in every way.
The Cyclone, Log Flume, Tsunami, Go Kart racing, Roller Coaster, and 12D cinema added to Fun City Dar es salaam as it grew.
Schools, corporations, and families all flock to the amusement park in droves. At FunCity, safety is always a top priority, no matter how much fun you're having.
Traditional vacations, family outings, corporate meetings, school excursions, and impromptu trips have brought millions of visitors to Fun City Dar es salaam.
More than four cars can race on our new Go Kart Racing circuit, one of our newest attractions, along with a 12D movie theatre and zip line. If you're a racer or thrill-seeker, this is a must-do.
The Fun City water park is 24 acres and offers over 15 water-based attractions. This Tanzania's unique undulating pool is a massive attraction that spans a chilly blue body of water and beautiful greenery, making it a great place for families of all ages to enjoy together.
In addition to Rain Dance, we offer many additional noteworthy features that help keep park visitors happy at all times.
Fun City Kigamboni Dar es salaam Rides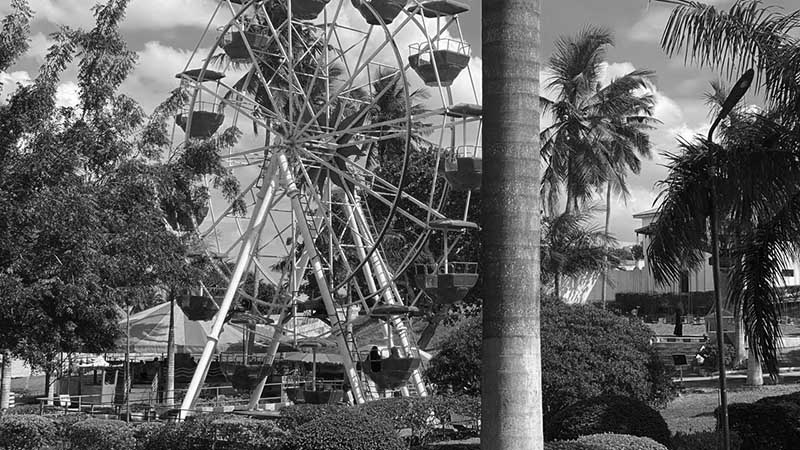 These features are located in the center of Fun City; they span more than 100,000 square meters and feature a wide variety of water slides and attractions for all ages. From Rain dance to rain umbrellas and high-speed roller coasters" are all included in the "slides at high speeds" section.
The various list of amazing themes park in FunCity are:
The Sun and the Moon for Kids: The design is colorful and compact, and the rotating wheels ensure a smooth ride. For children, the ride's motion and sensation are enticing. The

Fun City Dar es salaam

Sun and Moon carries twelve people in five minutes.
The Caterpillar for those lesser than 12 Year-Olds:

Children will have a blast on the Caterpillar, a fun ride specially formulated for kids. A ride on the back of a Caterpillar is possible thanks to its resemblance to a Caterpillar. It carries twelve kids in two minutes.

Breakdancing for both adults and children:

Teenagers flock to this ride at

Fun City Dar es salaam

because it offers a once-in-a-lifetime experience. A total of 32 adults can take the ride, which is divided into four groups of four two-seater cars each. If you've ever wanted to learn how to breakdance but haven't had the time or inclination to do it, here is the perfect opportunity. It carries about 12 people for 1.5 minutes.

Bungee Jumping for both Adults & Teenagers: When was the last time you took a risk in your life. Awe-inspiring, to say the least. It's only a matter of leaping into a vast expanse of open space and letting go of your grip. Just relax and let go trusting the rope! It carries a single person for three minutes.
Swing Chairs for Adults and Children:

Every amusement park would be incomplete without the classic swinging chairs, which are a favorite of ladies and a source of great excitement for children and teens alike. Swirling chairs suspended from chains provide the illusion of flying out to the axis as they rotate at a progressively increasing pace for three minutes, the

Fun City Dar es salaam

swing chairs carry eighteen individuals.

Super Jet for Adults and Children:

Miniature super jets fly around a rotor on the center axis in a circular motion. The jet planes quickly climb and descend to give the illusion of flying. The pneumatic system generates the arm's up and down movement, while the hydraulic system generates the arm's center uplift movement. Its carries twenty people in five minutes.

Tsunami for Adults and Adolescents:

Guests can ride the Tsunami, which simulates a tsunami, replete with water and a full 360-degree turn in the air. It's one of the most thrilling attractions in the park, and riders will be yelling at top of their voices and queuing up to get on board. The

Fun City Dar es salaam

Tsunami carries twelve people in 25 minutes.

Paratrooper for both adults and children:

This attraction, which has a capacity of 24 riders, is quite popular in amusement parks. It ascends and descends in a counterclockwise direction. The chairs are shaped like gliders. It carries 18 individuals in 4 minutes.

Dragon Coaster for Adults and Adolescents: The family-friendly dragon coaster is a must-see attraction at every amusement park. The train races up and down on a circular, zigzag track as people scream and hold their breath. For five minutes, this

Fun City Dar es salaam

coaster thrills, carrying thirty people.

Ferris Wheel Rides for Adults and Children: A star ride is the amusement park equivalent of a Ferris wheel, and it acts as an iconic feature. With a diameter of over 60 feet, the Ferries wheel can transport you almost 60 feet above the ground while allowing you to come within touching distance of the ground at the same time. It can carry 48 persons in attendance during the allotted three minutes.
Zyclone for Both Adults and Kids:

It is a car-like vehicle that moves up and down a trail and through a waterway in the badlands. The vehicles plummet like a log down a cliff-side stream. It's an experience you won't forget soon. About 12 people can travel through for 1.5 minutes at

Fun City Dar es salaam

.

Flying Carousels for Ages less than 12 are recommended:

Every amusement park should have a flying carousel because it is a classic for kids of all ages. At

Fun City Dar es salaam

painted panels cover the central framework and the roof's perimeters, and integrated lighting. Two helicopters and four ducks are included in the excursion. For 1.5 minutes, it carries 18 individuals in attendance.

Bumper Cars for Older People and Teenagers:

Take a bumper car ride at Funcity. A scaled-down version of one of the finest traditional interactive family experiences is now accessible for youngsters. It carries twelve people in three minutes.

The Columbus is for Adults and Teenagers:

A Destination for the Whole Family. Columbus is a replica of a ship that sailed in the sixteenth century. The illusion of sailing on an antique ship and feeling like you're soaring above the waves before unexpectedly crashing from the plume captivates guests at

Fun City Dar es salaam

for a total of two minutes and thirty individuals on board.

Go-Karting for Adults and Teens:

Go-kart racing can be used to create your race. Enjoy an exhilarating ride around our outdoor racing track! Go-karts with two seats allow parents and children to race side by side. It takes a single person three minutes.

Bull Riding for Adults and Kids:

It will be interesting to see who has the guts to take on the Rhode bull at

Fun City Dar es salaam

. Just stay on the back of our Rhodeo bull for three minutes to win the 200,000 Tanzanian Shillings, a single person for three minutes.
Ziplining for Adults and teenagers:

Ziplining around the amusement park is sure to excite thrill lovers of all ages. It takes a single person three minutes to zipline.

My Fair Lady Suitable for Adults and Children:

Fun for kids, Tora Tora, is a great ride found at

Fun City Dar es salaam

! Riders experience an adrenaline rush as it spins counterclockwise at great speed, swinging outward and ascending upward. It carries 28 individuals in 4 minutes.
The Fun City Kigamboni Dar es salaam Tanzania Water Park
These aqua parks activities are:
The Multine & Harakiri, Approved for Adult and Adolescent:

A family or group of people can all go down together on this slide at

Fun City Dar es salaam.

It comprises four interconnected slides. The person slides down the slide using a small sliding pad that syncs with the water currents. It's a group favorite, with many customers competing to reach the landing pool as far and quickly as possible with unlimited seating for 50 persons.

The "RainDance" for Adults and Kids:

This is the

Fun City Dar es salaam

preferred choice by the dancers; Guests at Wild Waters can cool down while dancing to the music in our Raindance Arena, which is a one-of-a-kind feature. It accommodates twenty people in five minutes.
Pool Waves Available for both Adults and Children: Wave pools and other attractions like multi-slides that provide a scenic view in addition to top fun and excitement are well worth the experience, as are enormous children's pools with magnificent water fountains and slides that provide exhilarating entertainment all day. It accommodates one hundred people in five minutes.
Spirals for Adults and Children are available:

It's amazing to slide into the landing pool in complete darkness with speed and bends at

Fun City Dar es salaam

. A favorite among the masses! Up to 20 people can be accommodated at a time.

The Kids Pool for children less than 12years

: Among the five slides are a smaller version of linked slides, round tube slides, and open slides that lead into the pool from the Castle House's exquisite construction. With reservations for 100 persons at a time.
Fun City Dar es salaam Services:
Meeting Rooms for Adults and Young Adults: The following amenities are now available in FUNCITY's conference rooms and private party rooms:
High-speed Wi-Fi internet access.

There is also a 60-inch broad projection screen.

A power outlet is located near each laptop user's seat.

There is a wide variety of bottled water.

Coffee and tea options are available.

All of the refreshments are stowed and ready for consumption.

An acoustically-insulated door at

Fun City Dar es salaam

.
Camping Site for Adolescents and Adults: People tend to flee urban regions in search of more natural settings to unwind and pursue interests that bring them joy. "FunCity is the suitable setting for camping activities that necessitate overnight stays in a shelter, representing the voluntary character and pursuit of spiritual refreshment."
Food Courts for Adults, Children, and Young Adults:

FUN CITY has a wide variety of dishes to satisfy the palates of foodies from all walks of life. With a wide range of cuisines available, we offer a full-service restaurant that caters to our guests' needs. There is also an air-conditioned Hill Top Cafe for those who prefer their coffee and tea hot.

Cottages for Adults, Children, and Teenagers:

Do you want to get away for a few days or just a few hours? In addition to our culinary outlets, Funcity now offers exquisite high-standard villas with full-service dining!

12D Cinema for Adults, Children, and Adolescents:

A visit to the

Fun City Dar es salaam

12D cinema, where you can immerse yourself in the virtual reality world and become entirely absorbed in action on the big screen. This is a must-see because it is the first 12D cinema in Tanzania.
Fun City Dar es salaam Events:
Picnics and Barbecues for Adults and Children:

FUNCITY's BBO menu is legendary for corporate events, get-togethers, reunion birthday parties, family reunions, and picnics.

Sports Fields for Adults and Kids:

Playgrounds for children and adults alike are built into the FunCity sports grounds. This allows for plenty of room for movement and physical activity. Funcity's open field for football or athletic sports, basketball, and volleyball courts make it the ideal all-in-one facility for a wide range of sports.

Wedding Gardens for Adults and Children:

Choosing FUN CITY as your outdoor wedding venue for Wedding Parties has many benefits. Only a few of the advantages of organizing your wedding at FUN CITY include the venue, magnificent surroundings, magical ambiance, fascinating amenities, and highly personalized services.

Educational Institutions settings for Adult and adolescent organizations:

Fun City Dar es salaam

is a one-of-a-kind vacation spot in the country created especially for the amusement, pleasure, and exhilaration of our country's youngest residents, infants, children, and teenagers. Field outings and picnics are often held simultaneously as classroom sessions, teacher meetings, and management meetings. A water park and amusement park are combined to create a unique experience for university or college events, including graduation, get-to-together, sports days and competitions, reunions, and other events that take advantage of the FunCity wide grounds and open spaces.

Corporate Functions for Adults and Young People:

Corporate Family Day-outs at

Fun City Dar es salaam

allow coworkers to relax and socialize in a more laid-back and pleasant atmosphere.

Event Space & Stage for both Adults and Children:

FunCity has a place to hold people in its venue for events and other concepts. Funcity has a newly created and immediately available stage to accommodate smaller events or gatherings. Staging Concepts has a wide range of options to choose from for staging equipment. Whatever your event staging needs, we've got you covered with unequaled options like movable platforms, barriers, guardrails, stair units, and more.

Children and Adults' Birthdays:

Having a birthday party is a wonderful way to spend time with loved ones, especially at

Fun City Dar es salaam

. A birthday party with friends and family is especially enjoyable for adults, who enjoy them as much as children do.
Whether you're celebrating your 30th birthday, 40th, 50th, or 60th, you should go all out.
FunCity will serve as the event's host and will provide special touches to make the birthday celebration one to remember.
For more articles related to Things to Do in Tanzania (Zanzibar), click here!