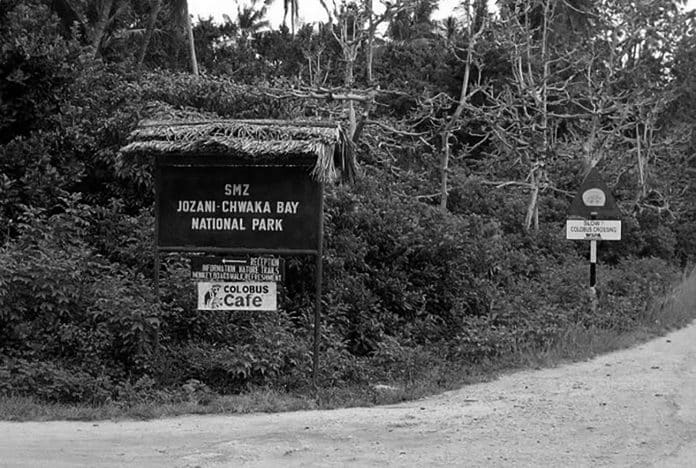 A Quick Walkthrough: Jozani Chwaka Bay National Park Zanzibar
The Jozani Chwaka National Park is Zanzibar's only national park. It is located on the Zanzibar Island in Tanzania and is 50 km2 big.
The Zanzibar Red Colobus was introduced to zoological science by a British Resident of Zanzibar, Sir John Kirk. The Jozani Chwaka National Park is home to it, and it is also known as Kirk's Red Colobus. The Red Colobus is a rain forest species not found in other African regions, unlike the Black-and-White Colobus. Since the mid-1990s, the Red Colobus has been named the flagship species for protection in Zanzibar.
Many other faunas are also found in the Jozani Chwaka National Park. These include Bush Babies, 40 bird species, more than 50 butterfly species, and the Sykes Monkey. The night-time Zanzibar tree hyrax is believed to be the first hyrax species that adapted to the forest. It has three toe-like extensions on its back and four on its front feet. Zanzibar has over 100,000 annual visitors, and the park attracts 10% of them. Other wildlife attractions in Zanzibar include deep-sea marlin, shark, tuna fishing, and dolphin experiences.
Another unmatched animal found nowhere else in Zanzibar is the Panthera Pardus Adersi (Zanzibar Leopard). While this animal has not been spotted since 2003, it has not officially been declared extinct. In the local legend, the Zanzibar Leopard is called Chui and has mythical status. It is part of native superstitions, and it is believed that sorcerers keep the leopard as a pet. The sorcerers tell people stories of the leopard appearing and disappearing into thin air like a spirit to scare them. Officials and men working on the south and east Ungula Island coral rag lands are confident that the species is not extinct though it was last reported in 1999.
In 2002-2003 two leopards were sighted at the Jozani Chwaka National Park. While a stuffed leopard is being displayed in the Zanzibar Museum, no live examples or photographs exist. Massachusetts and London have museums with a few leopard skins. In 2018, an American documentary television series seemed to capture proof that the leopard still exists, and a renewed interest and aim to protect the species was sparked.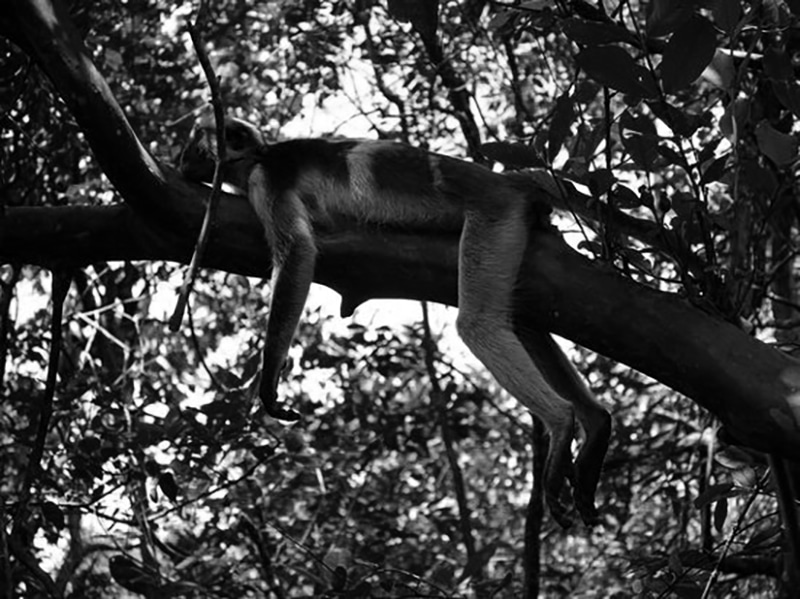 A biological offspring is seen on the island, although it is smaller and has spots.
Open fish species and other marine organisms breed within the Chwaka Bay seagrass beds edged with mangrove forests. Birds also breed here.
An ICD (Integrated Conservation and Development) plan for the region is underway. Besides a proposal to declare the Jozani Chwaka National Park as a Ramsar Site, its unique cultural and natural characteristics with adequate consideration of suggested conservation efforts landed it a spot on the Tanzanian Tentative List of World Heritage Sites.
Jozani Chwaka National Park Ecology
The International Union for Conservation of Nature and Natural Resources declared that the Jozani Chwaka National Park occupies the biggest existing stand of near-natural forests on Zanzibar. The forest stands on a reef limestone marine terrace.
The Jozani Chwaka National Park and connected protected areas have groundwater and coastal habitats and grasslands with salt marsh and mangroves at the beach sides. While they were once found throughout Zanzibar, vegetation types found in the park are now limited to it.
The Jozani Chwaka National Park also has endangered animals, and these are:
the Cephalophus Adersi, commonly known as the Aders' Duiker
the Genetta Servalina Archeri, commonly known as the Zanzibar Servaline Genet
the Piliocolobus Kirkii, commonly known as the Zanzibar Red Colobus (a monkey species which is only found in Zanzibar and is native to the region)
Jozani Chwaka National Park Bird Areas
The Jozani Chwaka National Park has two neighboring IBAs (Important Bird Areas) that BirdLife International has appointed.
Populations of Crab Plovers, Greater Sandplovers, and Saunder's terns are found on the east coast environs of Chiwaka Bay, and extensive mangrove stands on its south beach.
Bird species in the Jozani Chwaka National Park Forest include Black-bellied Starlings, Brown-Headed Parrots, East Coast Akalats, Fischer's Turacos, Mangrove Kingfishers, Mouse-Coloured Sunbirds, and the Zanzibar Red Bishop.
Ecotourism at the Jozani Chwaka National Park
Between 1995 and 2003, a development project aimed at the wilderness region and surrounding villages was sponsored by CARE International.
Schools and health clinics in local communities were constructed with funds from a revenue-sharing program collected through Jozani Chwaka National Park entrance fees.
For more articles related to Wildlife Parks in Tanzania click here!