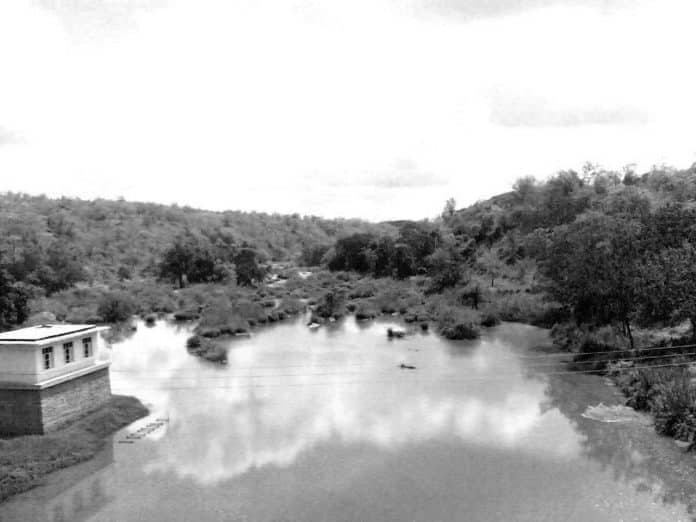 Quick Overview of the Wami River in Tanzania
LOCATION
Country
Tanzania
Region
Coast
Districts
Chalinze
Cities
Chalinze, Gama, Tanzania
PHYSICAL CHARACTERISTICS
Source Location
Tanzania
Mouth Location
Saadani, Indian Ocean, Tanzania
Mouth Coordinates
6°7′S 38°49′E 6°7′S 38°49′E
Mouth Height
0 m
| | |
| --- | --- |
| Basin Size | 43,946 km2 |
| Basin Discharge | 60.6 m3/s |
| Basin Left Feeder | Mkata |
| Basin Right Feeder | Chogoati, Mjonga, Lukigura |
The Wami River is located in the east of Tanzania. Its headwaters and branches originate in the Eastern Arc Mountains and flow in a north-east direction through Pwani and Morogoro before emptying at the west of Zanzibar into the Indian Ocean.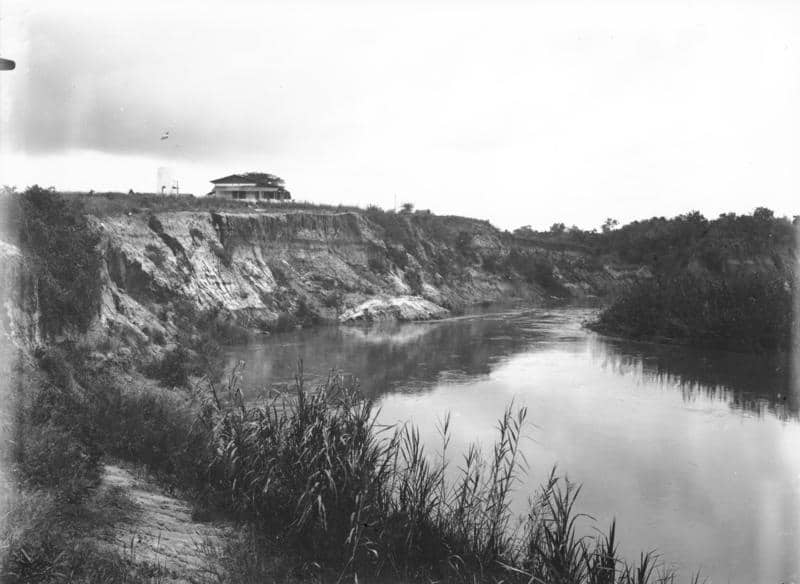 The Wami river drains a basin (Wami Ruvi river basin) of 43,946 km2 which extends through four ecological areas.
While seasonally flooded grasslands and woodlands cover the inland plains of the middle basin, seaside forests extend along the coast of the Indian Ocean. The Nguu, Nguru, Rubeho, and Ukaguru mountains (parts of the Eastern Arc Ranges) bind the plains on the northwest. The Eastern Arc Mountain receives more rain than the lowlands surrounding them, and they obstruct moisture-loaded winds coming from the Indian Ocean. The area's wet season is from November to May, although light rain and mist occur during the dry season at higher heights. The northern and western mountain slopes receive less rainfall than the southern faces and windward eastern sides. Besides the Wami river branches and streams, the rain also sustains the montane forests. The Eastern Arc forests play a vital role in moderating and sustaining the flow of the Wami River.
The semi-arid Maasai Steppe's south side is located in the Eastern Arc Mountains' rain shadow. It is tapped by the seasonal Kinyasangwe River, which flows west of the mountain range to Dodoma.
The river becomes Wami after the stream leaves the Mkata River basin on the northside edge of the Mikumi National Park.
The area's runoff has decreased due to climate change and deforestation.
The southern border of the Saadani National Park, which is Tanzania's only seaside national park, is formed by the Wami River mouth.
River Wami Hydrometry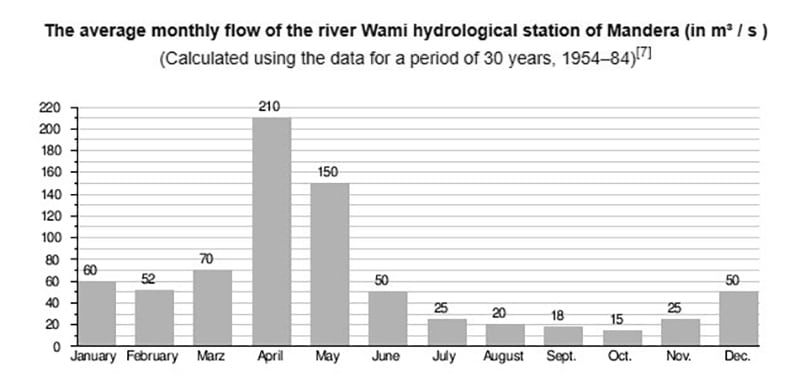 Approximately 50 km above the Wami River mouth at the town of Mandera, the river flow was observed from 1954 to 1984. The calculated average flow was 60.6 m3/s, which was fed by about 82% of the river's total catchment area.
The mode monthly river flow at the Wami hydrological station of Mandera (in m3/s): 1954 – 1984.
Other Important Things About Wami River
Wami river bush retreat – Wami River Kisampa Bush Retreat Tripadvisor
For more articles related to Rivers of Tanzania, click here!