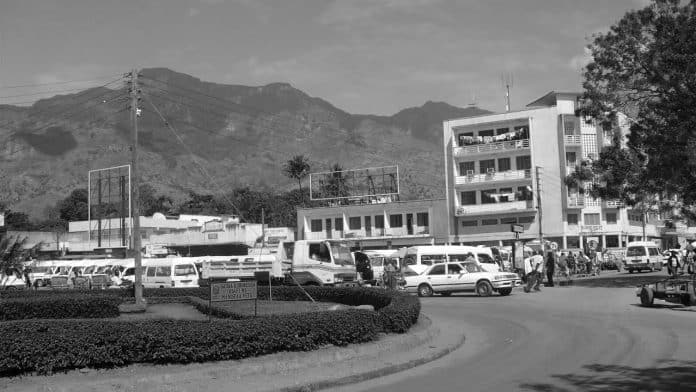 Things You Need to Know About Morogoro City
Morogoro city has 305,840 people (2012 census) located in the country's eastern part 196 kilometers (122 miles) in the west of Dar es Salaam, Tanzania's most prominent commercial center and city, and 260 kilometers (160 miles) in the east of Dodoma, the capital city of the country. Morogoro is the region's capital with the same name. Informally, people call it "Mji kasoro bahari," which is the morogoro meaning to "city without an ocean/port."

Morogoro Tanzania is at Uluguru Mountains' base and the region's agricultural centre. The city is home to Sokoine University of Agriculture. Various missions are also situated in the city, offering hospitals and schools. The home of Amani Centre, which has supported more than 3,400 people with disabilities in the nearby villages, is in Morogoro region.
Morogoro Districts
The Morogoro region has five districts: 
Morogoro rural district

Morogoro urban district

Ulanga

Kilombero

Kilosa
The Morogoro population is of 458,000 as of 2023. The Morogoro postal code is 67xxx.
The equity bank Morogoro can be found in the district of Ulanga. There is only one Morogoro regional hospital. The Morogoro regional referral hospital is located in the district of Ulanga. 
The district of Kilosa Morogoro is known for its agriculture, particularly for growing crops such as maize, rice, and vegetables. 
Kihonda Morogoro is a neighborhood in Morogoro city known for its vibrant marketplaces.
Matombo Morogoro is a small village located on the outsides of Morogoro city. 
Morogoro Map
Check out this Morogoro Tanzania map: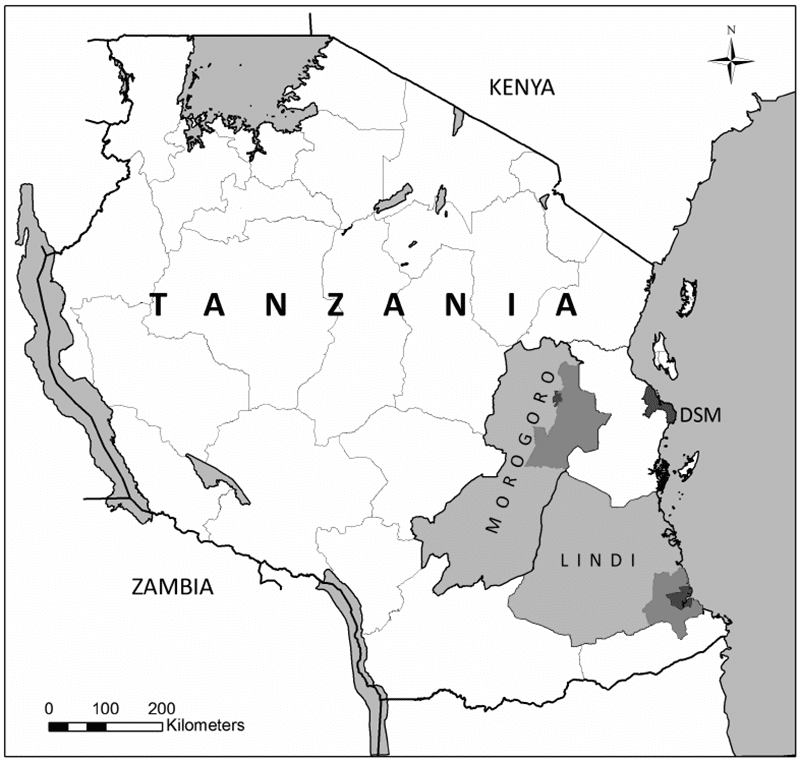 Water Supply
Mindu Dam on Ngerengere River supplies 80 percent of the city's water supply. The dam project that started in 1978 has not been free of controversy. The lake at the back of the dam has hiked the bilharzia infection rate, and the city's water supply has faced pollution by mercury run-off coming from gold mining in the proximity. The dam is facing rapid silting because of deforestation in the nearby areas.
From 2012 to13, USAID/MCC funded a program worth $8.31m executed for Morogoro Water Supply Authority (MORUWASA) to rehabilitate drinking water sources from the Uluguru Morogoro Mountains to set up a treatment plant and an inlet near the government's regional offices at the high point of Boma Road.
The Morogoro climate has two seasons: Hot season and wet season. The The hot season lasts from November to March. The wet season lasts from May to August.
Check out this chart with the average Morogoro Tanzania weather temperatures: 

Education
Morogoro region Tanzania is home to Muslim University, Sokoine University of Agriculture, Jordan and St Joseph University College. Mzumbe University is 26 kilometres south along the highway to Iringa. Other famous colleges in Morogoro include a teachers college, Ardhi Institute, and Livestock Training Institute( LITI).
Jordan university Morogoro is also located in Morogoro Tanzania. It is a constituent college of St. Augustine University of Tanzania.
One of the oldest secondary schools in the country, Kilakala Girls High School (called initially Marian College), one of the country's oldest secondary schools, is also in the Morogoro municipal. More secondary schools in the city include Forest Hill Secondary, Morogoro Secondary School (originally Aga Khan Secondary School), Kigurunyembe Secondary, Jabal Hira Muslim Secondary, St. Francis de Sales Seminary, Lutheran Junior Seminary Morogoro, St. Peter's Seminary, Kola Hill Secondary School, as well as Lupanga Practising Secondary School (a recently established school around Kigurunyembe Teacher's College. Morogoro International School is an English-language school founded in 1975.
Transport
Dala Dala, public buses offer transport from town to surrounding areas, the fare is usually Tsh 400. Bajaj and motorcycle Boda Boda are available for faster transportation within town areas; the cost depends on the distance to the destination.
Culture and Sports
Mtibwa Sugar F.C represents the city in the Tanzanian Premier League. Salim Abdullah, the founder of the Cuban Marimba Band, originates from here, and another popular band Morogoro Jazz Band was established here in 1944. From the mid-1960s to the 1970s, Mbaraka 
Mwinshehe, the country's most celebrated influential musician, singer-songwriter, and lead guitarist, lived in Morogoro.
Check out these morogoro jazz band songs!
Morogoro Garnet
Tanzania is home to some of the rarest garnets. Their color-changing garnet were mined in Morogoro back in 1988. 
Sister Cities
Sister Cities International designated Milwaukee, Wisconsin, the United States, to be Morogoro's sister city. Other sister cities include Vaasa, Finland and  Linköpin, Sweden.
Fuel Truck Explosion
About 71 people died, and 70 got injured after a fuel tanker exploded in the town on 10 August 2019.  It was among the biggest disasters to occur in Tanzania.
The Morogoro Conference
Over seventy delegates attended the Morogoro Conference, which was a consultative conference conducted by the African National Congress (ANC) of South Africa between April 25 and May 1, 1969.
Visiting Morogoro City
Dar es Salaam is ​​the largest city and commercial capital of Tanzania.  If you're traveling from Dar es salaam to Morogoro, then you can travel by car. You must take Morogoro rd Dar es Salaam Tanzania. Morogoro road Dar es salaam is a major thoroughfare in Dar es Salaam. The road runs from the city center to the town of Morogoro. The distance between Dar es Salaam to Morogoro km is around 187 km. The distance from Dar es salaam to Morogoro is almost a 4 hours drive. The distance from Morogoro to Dar es salaam is around 183 km. 
The distance from Dodoma to Morogoro is approximately 262 km.  
The Morogoro airport is located at the north of the town. Airlines like Air Tanzania and Ethiopian Airlines host multiple flights to Morogoro. 
Hotels in Morogoro
There are multiple hotels in Morogoro Tanzania. Here are some of them:
Antique legacy hotel Morogoro

Cate hotel Morogoro

Kingsway hotel Morogoro

Flomi hotel Morogoro

Dragonaires Morogoro

Morogoro Casino

Resort & Spa
Aside from this Morogoro hotel and casino, you can also find delicious Morogoro restaurants around the city center. 
For more articles related to regions of Tanzania click here!