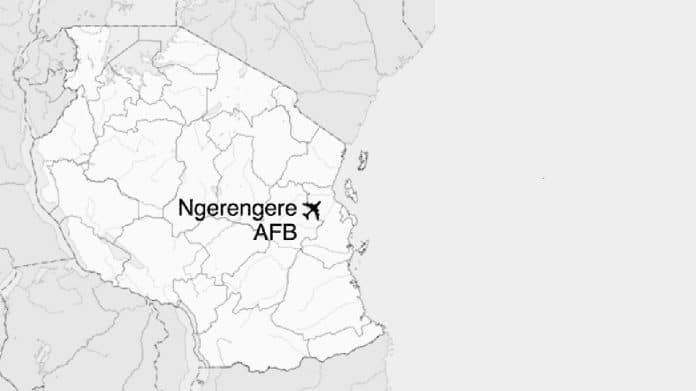 Ngerengere Air Force Base – History, Operations, Aircrafts and More
The Ngerengere Air Force Base, roughly 75 miles (120 km) towards the western part of Dar es Salaam (Tanzania's largest city and ex-capital), is the Air Force Command of Tanzania's military airfield.
History of the Ngerengere Air Force Base
The government of China assisted in the construction of the Ngerengere Air Force Base. During the Tanzania-Uganda War (Kagera War), a crew of MiG airliners flying over the adjacent Musoma city was struck by friendly fire while traveling to Mwanza Airfield located in north of Tanzania. All 3 planes were struck by Surface-to-Air-2 (SAM-2) rockets launched by military anti-aircraft forces, who had mistaken them for enemy planes because they weren't informed.
In 2010, June 28, a JW-9119 (FT-5) lost contact with the Ngerengere Air Force Base while on a regular training trip and performed an unplanned touchdown on the freeway A14. On landing, its wing collided with a tourist car, killing both the student and instructor.
Ngerengere Air Force Base Operations
Towards the west of Julius Nyerere International Airport in Dar es Salaam, the airfield controls a forbidden (HTP6) & a limited airspace (HTR7). A handful of civilian planes have flown into these zones, and the regulatory body for aviation in Tanzania has instructed pilots to stay away always.
The Accident Investigation Division of Tanzania proposed in a 1996 study that the banned area (HTP6) be amended to allow better access to areas at the western part of Dar es Salaam. Also, it indicated that civilian planes might fly above it on permission to Ngerengere Air Force Base Station, even though it was designated as a public no-fly area. The Morogoro Airfield is situated within HTR7 but towards the western part of HTP6. A native pilot estimates that the diversion over the airfield adds fifteen minutes to Dar es Salaam's flying time to Morogoro.
Ngerengere Air Force Base Assigned Airplanes
Twenty FT-5
Thirteen BT-6
Thirteen Shenyang J-6
For more articles related to the Tanzania army click here!