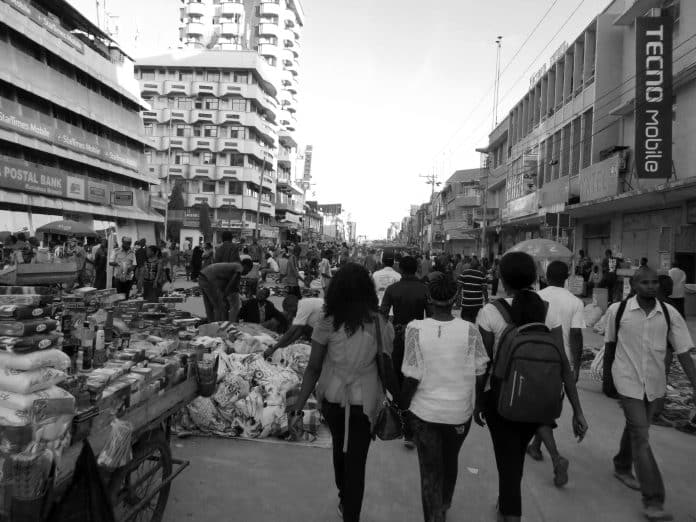 Kariakoo Ward – History, Economy, Infrastructure and More
Kariakoo is a ward located in Ilala District in Dar es Salaam in Tanzania. The total population is 9,405 as of 2002. The name is derived from the corruption of the British words "Carrier Corps", which had previously settled in the area. Kariakoo Tanzania is best known for its wide-ranging market, which extends several blocks in the city.
History
Before colonialism there was a big village in what is now Kariakoo. The village was frequently attacked by slave traders. In the later part of the 19th century, this area became the farm (farm) of the Sultan of Zanzibar. During German rule, 200 hectares of farmland were purchased by a German businessman named Schoeller, who leased land to Africans. At the same time, Dar es Salaam started growing, and when Europeans built their houses in special places such as Oyster Bay, Kariakoo became a major settlement area of Dar in Africa. In 1913, 15,000 of the 24,000 Africans in Dar were living in Kariakoo.
In 1914 the German authorities purchased Kariakoo from Schoeller, with the intention of building an official African township according to the common divisive strategy used by German East Africa. Houses made of concrete were built to house the African people, and at that time a market was established; however, the arrival of World War I delayed its opening.
In 1916 the English conquered Dar es Salaam, and Kariakoo became a base for the Carrier Corps.
In 1923 the German-built market finally became operational. In the 1970's it was heavily redesigned.
Economy and Infrastructure
Kariakoo has a large market that contributes significantly to the Dar es Salaam economy. The market is situated at 67 Swahili Street. Tanzania Postal Bank is also found on Msimbazi Street of Kariakoo.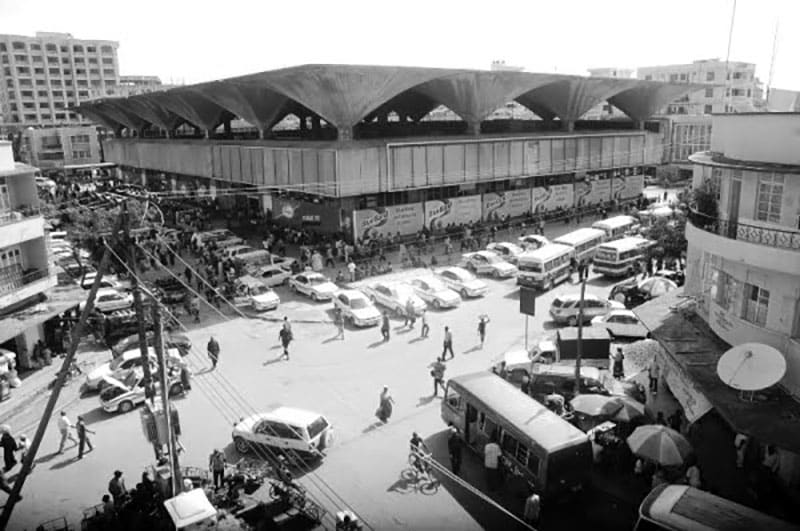 Kariakoo Market Tanzania
Kariakoo market is a busy and huge market that plays a major role in Dar es Salaam's food supply and small economy.  
The kariakoo market dar es salaam tanzania is one of the most popular and oldest markets in the city, attracting both locals and tourists alike. The kariakoo market dar es salaam is renowned for its diverse range of goods, lively atmosphere, and cultural significance.
The dar es salaam kariakoo market spans several blocks and encompasses a vast area, hosting numerous stalls, shops, and street vendors. Kariakoo Market is primarily known for its variety of products, including fresh produce, spices, clothing, household items, electronics, jewelry, and much more.
Until recently, Kariakoo was one of the major Dala Dala "stations" found in Dar es Salaam, although it has now been moved south-east of Mawasiliano as Mawasiliano bus station.
Since the business is going well, Kariakoo Market Corporation will soon open another market in the Mbezi Beach area costing Sh500m.
Kariakoo market opening hours: Monday-Sunday 7am-8pm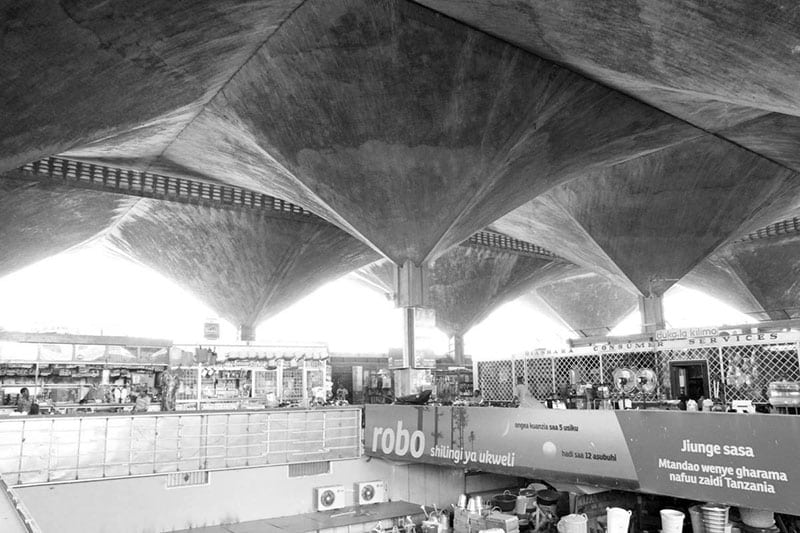 Kariakoo Mall
Kariakoo Mall is a popular shopping center located in the Kariakoo Dar neighborhood. It offers a range of retail stores, boutiques, and food outlets, providing a convenient and modern shopping experience for locals and visitors alike.
Kariakoo Bazaar
Kariakoo Bazaar is a vibrant market located in the Kariakoo neighborhood of Dar es Salaam, Tanzania. It is known for its lively atmosphere, bustling stalls, and a wide variety of goods including clothing, accessories, electronics, household items, and more.
Kariakoo Shops
These shops offer a diverse range of products, including clothing, footwear, electronics, household items, food products, and much more, catering to the needs of both residents and visitors.
Check out ​Nabaki afrika kariakoo branch!
Kariakoo Streets
The streets of Kariakoo are bustling and vibrant, with a constant flow of pedestrians, vehicles, and street vendors. They are characterized by a lively atmosphere, vibrant colors, and a diverse range of shops and businesses lining the streets.
These streets are a central hub for commerce and trade, offering a wide variety of products and services. From clothing stores and electronics shops to food vendors and local markets, the streets of Kariakoo are a bustling marketplace. The streets also showcase the daily life and energy of the local community, with people going about their daily activities, socializing, and engaging in lively conversations.
Congo Street in Kariakoo is a bustling thoroughfare known for its vibrant market stalls, street vendors, and a diverse range of products available for purchase.
Sports
Kariakoo is home to the Jakaya Mrisho Kikwete Park which is a Youth Park as well as the Simba Sports Club.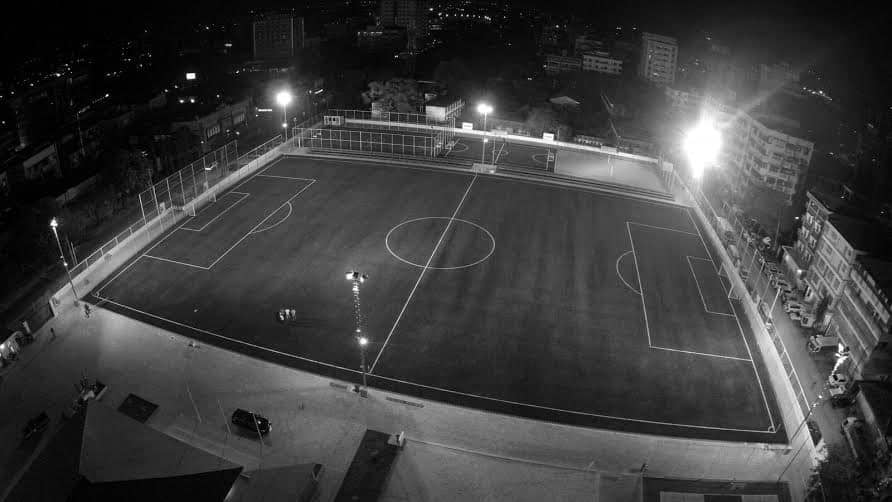 Kariakoo Derby
The Kariakoo Derby is a highly anticipated football match between two prominent Tanzanian football clubs, Simba SC and Yanga SC. It is named after the Kariakoo neighborhood in Dar es Salaam, where both clubs are based. The derby attracts passionate fans and intense rivalries, creating an electric atmosphere both on and off the pitch.
Transportation
Kariakoo has excellent travel facilities and is located near the Julius Nyerere International Airport operating in Dar es Salaam.
Below are two transport facilities close to Kariakoo.
The Bus
Kariakoo has good transport networks thanks to Dar es Salaam's rapid transit service located just outside the ward.
Train Links
Kariakoo is serviced by the Kamata railway station on Msimbazi Street just outside the ward.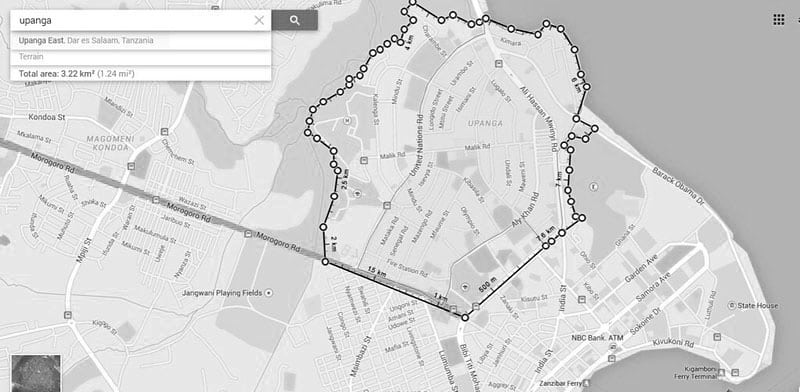 Hotels in Dar es Salaam Kariakoo
There isn't a significant concentration of hotels in Kariakoo Dar es salaam. However, there are several hotels located nearby in the central business district and surrounding areas of the city that cater to visitors and tourists.
Here's a list of hotels in Kariakoo:
Sleep inn hotel Kariakoo

Cate hotel Kariakoo contacts

Chelsea hotel Kariakoo

Florida hotel Kariakoo

Hong kong hotel Kariakoo

Kariakoo hotel Dar es salaam

Pearl hotel Kariakoo

Sapphire hotel Dar es salaam Kariakoo

Spice hotel Kariakoo

Wanyama hotel Kariakoo
For more Kariakoo hotels options, check out these websites:
Other Kariakoo Dar es salaam Tanzania Accommodations
For more articles related to Settlements in Tanzania, click here!