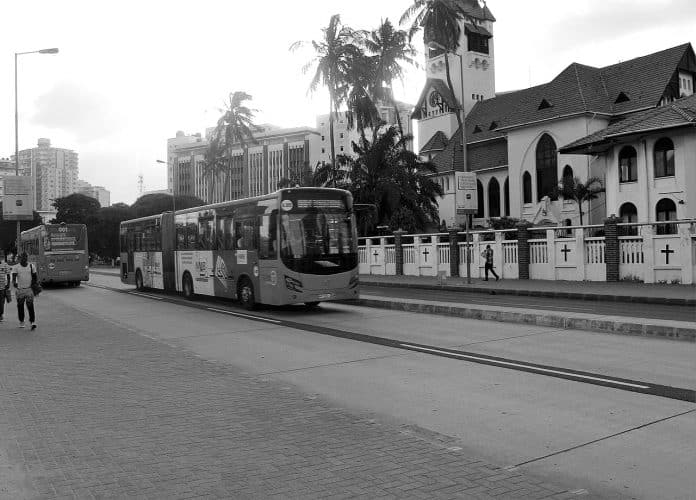 Important Things to Know About the Dar es Salaam BRT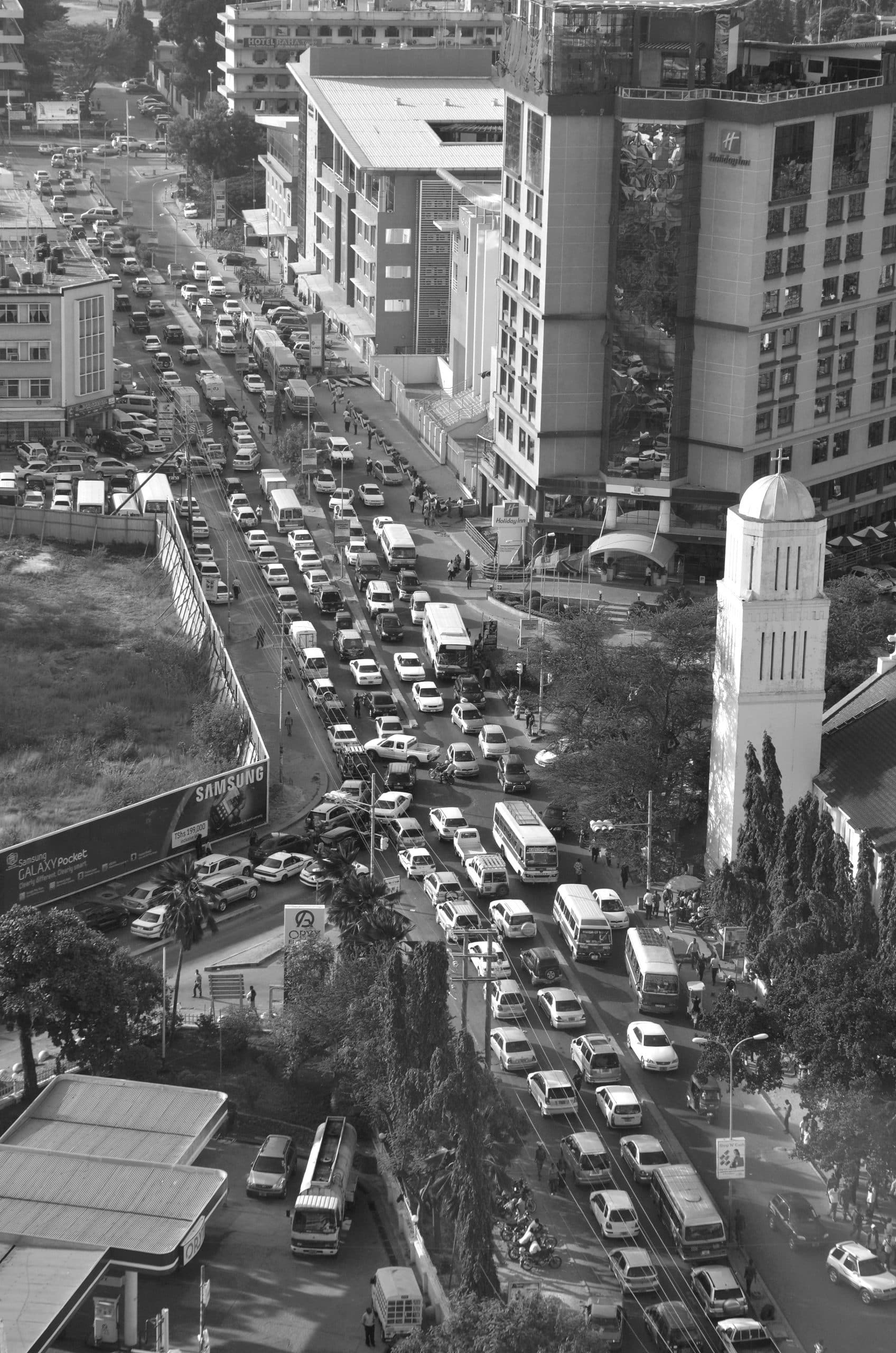 The Dar es Salaam rapid bus transit system (Dar es Salaam BRT), is a system that started operating in Dar es Salaam Tanzania, on 10 May 2016. This transport system consists of 6 phases and the first phase was started in April 2012 by the Austrian construction company 'Strabag' International GmbH '. The construction of the first phase was completed in December 2015 at a total cost of 134 million Euros (European Union funds) provided by the African Development Bank, the World Bank and the Government of Tanzania. This first phase of the project is 21.1 km long which has specific network of roads in three main routes with 29 bus stations. All of these transport systems are under
Dar es Salaam, Rapid Transport (UDART) under supervision of the Surface and Marine Transport Regulatory Authority (SUMATRA). Currently, roads are serviced by 140 Chinese-made buses, Golden Dragon providing express services and regular services for 18 hours daily from 11 a.m. to 5 p.m.
History of the BRT Dar es Salaam
Due to the rapid increase in population in the city, the Government began drawing up a plan for the Dar es Salaam BRT in 2003. The government predicted an increase of more than 5 million people by 2015 a situation that made it necessary to welcome the Japan International Cooperation Agency ( JICA) set up a major transport plan in the city of Dar es salaam in June 2008. Rapid bus and metro transport systems were proposed but metro transport was not approved as it had high construction and operational costs. The project was placed under The Prime Minister's Office, Transportation Department and the Dar es Salaam Rapid Transit (DART) unit was built as per Government notice on 25 May 2007. 130 km of Dar es Salaam BRT was planned to serve 90% of the city's population and the project was divided into six phases, according to the high investment cost required. The initial project costs were funded by the World Bank, which financed $ 180 million to build the first phase of the project.
Dar es salaam Bus Rapid Transit BRT System Project Phases
The First phase
The first phase of BRT is 21 km from Kimara to Ubungo and ends in Kivukoni / Morocco. Construction of the first phase started in April 2012 and was completed in December 2015 by 'Strabag International GmbH'. This route is designed to accommodate 300,000 passengers per day at 29 bus stations. This route has 21 km of highway and 57.9 km of inter-connecting roads, 5 major stations and 29 stations. This road was placed on short-term use on April 24 2015 and officially launched to full use as 10 May 2016 after fare agreement was reached.
Short Term Use
On April 24, 2015, the UDA Rapid Transit Public Limited Company (UDART) signed an agreement with UDAR-RT to run the Dar es Salaam BRT. UDA-RT is a specialized organization created by UDA and two Dala Dala organizations, the Dar es Salaam Bus Operators and Drivers Association (DARCOBOA) and UWADAR, to provide these temporary transport services. These temporary services were intended to train future operators and build local capacity for project management. During this period of time, Daladalas continued to operate on these roads.
Phase Two
Funds for the second phase were available in October 2015. The second phase will be 19 Km from Kilwa to South Kawawa via Kinondoni and will cost $ 160 million. The African Development Bank has agreed to finance $ 141 million for the project, with the remaining funds to be provided by the Government. Construction of the project will begin in June 2019 and will take approximately 36 months to complete. The construction of this project will involve the construction of two flyovers. The construction of 20.3 Km of DART will start at Prison and BRT Center, City Council, It will include Kilwa Road, Changombe Road, Kawawa Road, Prison Street, Edward Sokoine Plain, and Port Road. It will be ready in December 2020.
Phase Three
Funds for the third phase have been provided by the International Development Agency (IDA). Construction will be from Gongo la Mboto to the city center through Uhuru Road from Tazara to Kariakoo Prison. Construction is scheduled to begin in 2021.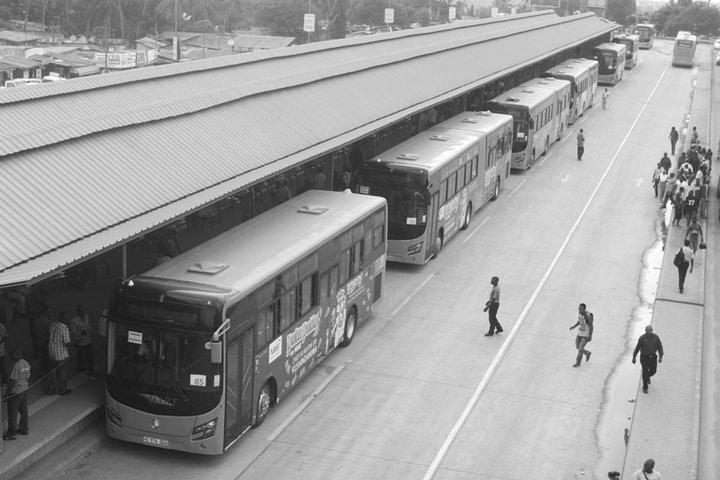 Station
There are three types of stations in the whole system depending on where the station is located and the route used:
Stations: Stations are located at the beginning and end of the highway. Stations allow transfers from inter-connecting roads and also provide various transport services such as regional buses and private transport. The stations have car parking to allow people to park cars during the day.
Highway Stations: These are the main stations on the highway. They are accessible by footpath and are built on top to ensure the safety of passengers.
Live Road Stations: These stations allow passengers to move from the main road to the stops on the main road.
Buses
The BRT system operates 140 Golden Dragon buses. There are two types of road buses, one is 18 meters long and can carry 150 passengers and the other is 12 meters and can carry 80 passengers.
BRT Routes and Stations
There are six phases planned that will serve 90% of the population and currently the first phase is the one that works. The second phase is under construction.
The first phase from Kimara to north Kawawa to Msimbazi Street ends at Kivukoni km 20.9 km.
Phase Two from Kilwa to Kivukoni includes South Kawawa to Kilwa Road 19.3 km.
Phase Three From the Julius Nyerere International Airport to Uhuru Street via Nyerere Road 23.6 km.
Phase Four across Bagamoyo Road with Barbara Sam Nujoma km 22.8.
Phase Five Crossing Mandela Road 22.8 km.
Phase Six Passing Old Bagamoyo Road: km 27.6.
Rewards
2017: Institute for Transport Policy and Development: Progessive Transport Award.
2018: Institute for Transport Policy and Development: Global Progressive Transport Award.
For more articles on transportation click here!