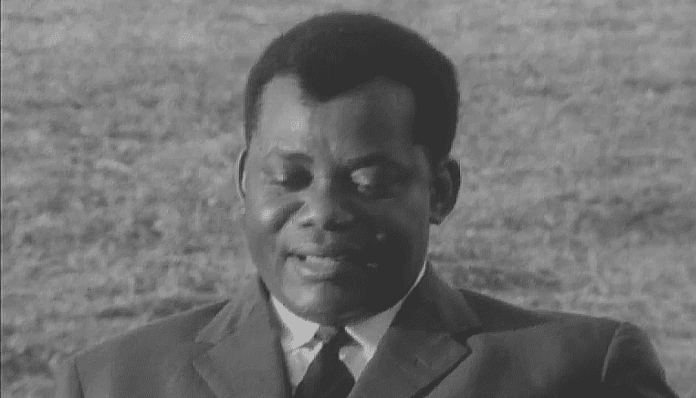 Oscar Kambona (1928-1997) – the First Minister of Foreign Affairs of Tanganyika, Who was He Really?
Oscar Salathiel Kambona (1928-1997) was Tanganyika's first Foreign Minister. He was the second most influential and popular leader in the country after Tanzania President Julius Nyerere.
Kambona birthdate is 13th of August, 1928. He is a native of Lake Nyasa (Lake Malawi) shores, born at village that was very small known by the name Kwambe which was very close to Mbamba Bay, part of Nyasa district next to Ruvuma region called Songea in the southern Tanganyika. He died in London in November 1997.
He was the son of Pastor David Kambona and Miriam Kambona. David Kambona as a pastor was one of the clergies who were the first to be Anglican church ordained within Tanganyika. He got his elementary education via home schooling under a mango tree at his village.
The tree still stands today. He was taught by his parents and uncle, both of whom were teachers.
He was then transferred to St Barnabas Middle School in Liuli in southern Tanganyika near his home. From there, he joined the secondary school of Alliance which was in Dodoma, the central part of Tanganyika. Oscar Kambona was unable to pay the tuition fees since his father was not well off to afford it, as a result the Anglish british bishop volunteered to do so.
The school fee was £ 30 a year. Kambona is reported to have persuaded the Anglican bishop to pay his school fees by praying the Lord's Prayer (Our Father) in English.
He was then selected to join the Tabora Boys' Government School where he met Julius Nyerere for the first time who was already teaching at St. Mary's Catholic School in the city of Tabora.
Political Career
Oscar Kambona was made the Tanganyika African National Union (TANU)'s secretary general when the struggle for independence was active and he served his position tightly close to Nyerere who was the TANU's president then, the Tanganyika's political party that liberated the region. The Tanganyika region became independent from the British rule as of the 9th of December, 1961. The two were prominent leaders of the independence movement in Tanganyika in the 1950s.
Oscar Kambona was a very influential leader who also had a great influence on the leaders of the African liberation movement in Dar es Salaam, Tanzania, second only to Nyerere, after the country gained independence.
He was a shining star in a group of Tanganyika (later Tanzanian) politicians and it was widely believed that he would be the next president of the country if Nyerere did not run for office or step down for whatever reason. His persona as Nyerere's successor was improved when, as defense minister, he calmed down soldiers who could overthrow the government.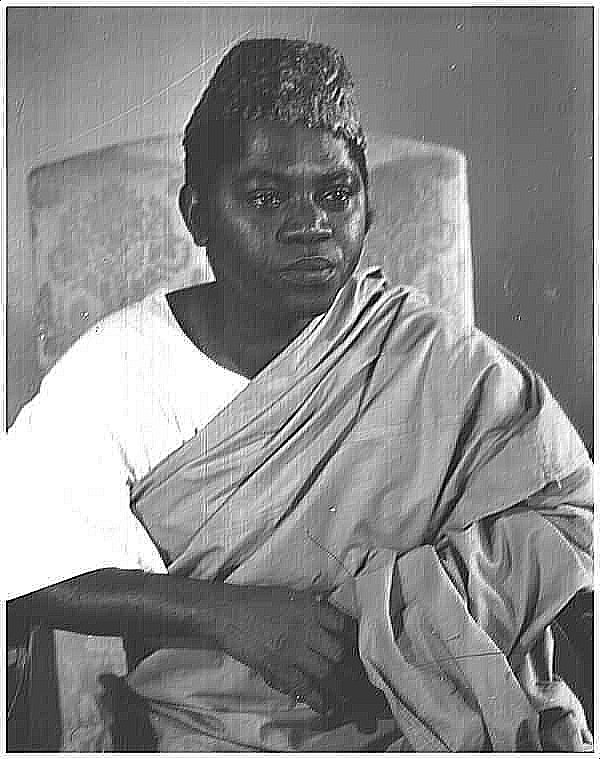 President Nyerere and his vice Rashid Kawawa were rushed to safety by the secret service staff to avoid capture by the insurgents as the military coup was unfolding in January 1964.
Oscar Kambona by himself, who the one who faced the soldiers to understand their demands and find a compromising ground. He drove himself to the army camp to talk to the army rebels and to listen to their demands. The military demanded that their salaries be increased and that British army officers be removed from their positions and replaced by African officers.
There were, however, suspicions that some people in the government and in the labor movement were working secretly with the military to create a state of unrest in an attempt to overthrow President Nyerere.
Kambona was clearly not one of them. Had he wanted to, he could have used that opportunity to take power. He was popular with the military and they trusted him. He was also, at the time, the minister of defense.
Troops in neighboring Kenya and Uganda also revolted at the same time, within two days of the Tanganyika army's coup d'état on January 20, claiming the same claims as their counterparts in Tanganyika.
Military insurgency in the three Great Lakes African countries was stopped by British troops who had been deported from Aden and Britain at the request of three leaders ( Uganda's Milton Obote, Kenya's Jomo Kenyatta, and Tanganyika's Julius Nyerere). Some British troops came from neighboring Kenya. The revolt lasted for only a few days.
After Nyerere came out of hiding, he publicly thanked Oscar Kambona, who called him "my colleague," for calming a situation that could have been dangerous.
In fact, when the military revolted, it was Oscar Kambona who persuaded Nyerere to seek immediate help from the former colonial power, Britain, to end the rebellion.
The two leaders were close political allies and personal friends from the days of the independence struggle when they were the main leaders of the independence movement. In fact, Kambona married a former Tanganyika Beauty Queen at the cathedral in London, Nyerere was the groom's superintendent.
But the two leaders began to separate a few years after independence. The first division took place in 1964 during the military coup, and then in 1965 when Tanzania was officially a one-party state.
As a cabinet member, Oscar Kambona supported the change of government into one party but did so reluctantly, just as a member of the council.
He opposed the change because he said that there was no mechanism to ensure constitutional change in government in a one-party state. He also stressed that there was no constitutional protection to ensure that the country would not fall into a dictatorship.
The next division with Nyerere came in February 1967 when Tanzania adopted the Arusha Declaration, the economic and political framework for Tanzania's transformation into a socialist government.
Kambona opposed the fundamental change and said the government should first launch a pilot program to see if the policy would work at a national level.
Tanzania's socialist policy relied heavily on the establishment of socialist villages, roughly the same as communes or Kibbutz in Israel, so that people could live and work together for their common good and make it easier for the government to provide them with basic services such as water supply, treatment in clinics, and education by building schools that can be close to villages.
Oscar Kambona said it was important, first of all, to show people that living in socialist villages, or collective communities, was beneficial and a good idea. He said this could be done by setting up a few socialist villages in different parts of the country as a pilot program to show the survival of those villages and show people the benefits they would get if they agreed to live together and work together on community farms.
The debate was held more privately as members of the ruling TANU party were in discussions at the public conference to draft the Arusha Declaration, which was between Oscar Kambona versus Julius Nyerere on the opposition, together with Kawawa his Vice President.
They were the three most powerful and influential leaders in the country and met privately apart from delegates at a conference in Arusha to resolve their differences.
The private meeting and debate continued for a long time during the meeting and whenever the topic came up, whether Tanzania should adopt or not, socialist policies and establish socialist villages, Kawawa was always supporting Nyerere against Kambona.
The two (Kambona and Kawawa) became major enemies later. In fact, they began to separate even before that because Kambona saw Kawawa as nothing more than a "puppet" of Nyerere, who is ideologically controlled, and who agreed with everything Nyerere said and wanted. However, when questioned shortly after Kambona's death, Kawawa made a public statement that he "did not differ from Kambona and worked with him as a colleague at all times." The interview was aired by Radio Tanzania in 1997.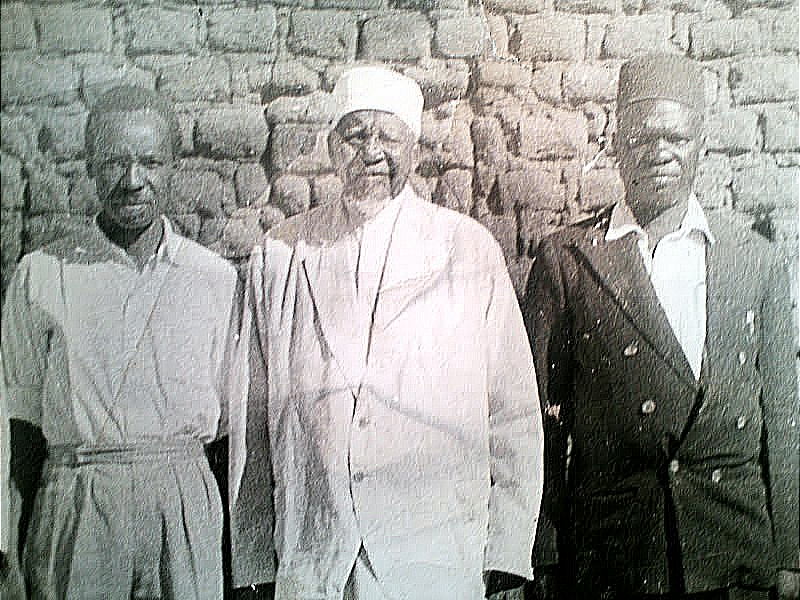 Kambona was the only member of the cabinet who challenged Nyerere and could make a stance against him and saw him as equal. Perhaps there was another cabinet member, Chief Abdallah Said Fundikira III, Tanganyika's first minister of constitutional affairs, who shortly after independence resigned from the cabinet due to disagreements with Nyerere. Fundikira and Nyerere knew each other since the time they were both students in 1940s at the Ugandan Makerere University.
But Kambona and Nyerere's opposing views where just ideologically, did not go outside the boundary of determining how to set up socialist villages properly.
Kambona was opposing to socialism. He was no socialism believer like Nyerere. He was a capitalist. He also opposed the Chinese communist influence in Tanzania and believed that Nyerere's socialist agenda would follow the Communist policies of China. He also believed that Chinese leader Mao Tse Tung had a negative influence on Nyerere. He said that it was during Nyerere's first visit to the People's Republic of China in 1965, claiming that it was only after this trip that Nyerere decided to form a one-party government after returning to Tanzania.
But Kambona failed in the end. The Arusha Declaration, Tanzania's socialist manifesto and political plan, was adopted in February 1967 and socialism became Tanzania's official policy.
Exile
A few months later, in July 1967, Oscar Kambona left Tanzania with his wife and children and departed to London "on a voluntary basis".
It was first reported that he secretly fled the country and drove to Nairobi, Kenya, a neighboring country. But, it would not have been possible because that the staff of Tanzania's intelligence department would have been unaware of his departure. The government did let him go. They could have stopped him, and they could have even arrested him, if they wanted to.
After his departure and at the time of his departure it was reported in Tanzanian newspapers and on the radio, President Nyerere himself at a public rally in Dar es Salaam, the capital, addressed Kambona and said "Let him go." He also said that Kambona left with a lot of money and wondered how he got all that money which did not match his salary.
There were rumors that one of the ways he enriched himself when he was in office was by taking some money that was intended to go to the liberation movement in Tanzania.
At the time he was also the chair of the Organization of African Unity (OAU) Liberation Committee overseeing the liberation movement in Dar es Salaam, Tanzania, as well as his position as minister of foreign affairs.
Allegations that he misused some of the money intended to fight for the liberation of Southern Africa, and obtained more money from other sources illegally or by false means, were repeated on January 12, 1968, when President Nyerere challenged Oscar Kambona to return to Tanzania and to give evidence before a judicial commission that he did not deposit any money in his account, and to explain where he got it as it exceeded his salary.
Kambona responded to the allegations by asking the Tanzanian government at a press conference in London in 1968 to conduct a public inquiry into his personal wealth and publish the results. The government did not do that.
It is also unlikely that Kambona misused any type of wealth, as he spent his entire life in exile living in city council subsidized houses for poor families.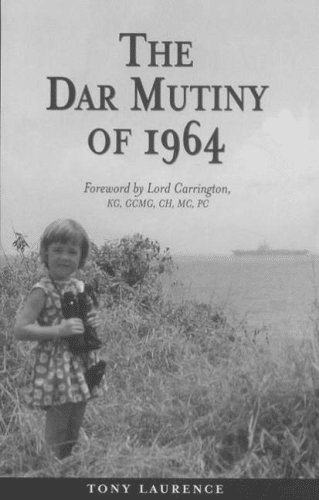 Tony Laurence, in his 1964 book The Dar Mutiny, published by Book Guild Publishing, states that, fearing for his life, Kambona went into exile in the UK without any financial assistance and took several low-paying jobs to support himself and his family. But, all the while, Kambona lived with dignity, and with humor despite the difficulties, and was a friend of other people who also lived in exile. Some of them were in better financial condition than he was.
Nyerere's challenge to Kambona, asking him to account for his money, was reported in the Tanzanian newspapers and Radio Tanzania Dar es Salaam (RTD) at the time. Also written by Jacqueline Audrey Kalley in her major work, Political History of Southern Africa: The Arrangement of Key Political Events from Independence to Central 1997 (Southern African Political History: Critical Political Events from Independence Day to Mid-1997 in Chronological Order).
There was also disagreement over how Kambona's exiled life was described.
Reports in Tanzania said he went into exile "voluntarily" but, for Kambona and his supporters and other observers, he was forced to leave Tanzania because he was opposed to Nyerere and did not feel safe or normal to continue living in a hostile environment.
Rumors that he was probably in danger just before leaving were confirmed when his house in Magomeni, Dar es Salaam, was destroyed by security forces and soldiers of the Tanzania People's Defence Force (TPDF) although it was not demolished. Damage was shown in a photos on the Kambona Institute website.
The house destruction, after Kambona's departure, was seen as a kind of warning or a scary tactic and probably it achieved its purpose, especially for Kambona's supporters in Tanzania. Maybe it meant, "this is what we have for you," or "this is what you will get," if you continue to support Kambona. Additionaly, "it was a signal to tell others that if Kambona never left the country that is what he would experience."
That could be just one interpretation – why his house was destroyed. There may be another interpretation of the government's intention for initiating that.
But concerns about Kambona's security and his status of freedom were clear to everyone, this was actually later solidified by the arrest of his young brothers, Otini Kambona and Mattiya Kambona, just after he left to London. These two people were jailed for numerous years and Nyerere was the only reason they got released later on.
Away in exile in London, Oscar Kambona continuously grew to become a harsh criticizer and enemy of Nyerere himself and his policies.
The Yakubu Gowon Nigerian Government which was ruled by military actually extended an invitation to him in June 1968 to conduct a couple of speeches immediately after Tanzania made a recognition to Biafra (it was the first country to make that recognition as of April of the particular year), thus angering Nigerian leaders for supporting the secession of the former Eastern Region under the Nigerian Federation.
In midst of Kambona's June 1968 Nigeria lecturing tour, he made allegations that Nyerere has turned his leadership into dictactorship and also claimed that the government of Tanzania was taking part in weapons transportation to Biafra.
He further went on to say on his 14th June 1968 Lagas lecture that the ammunition and arms aimed to be used by the revolution struggle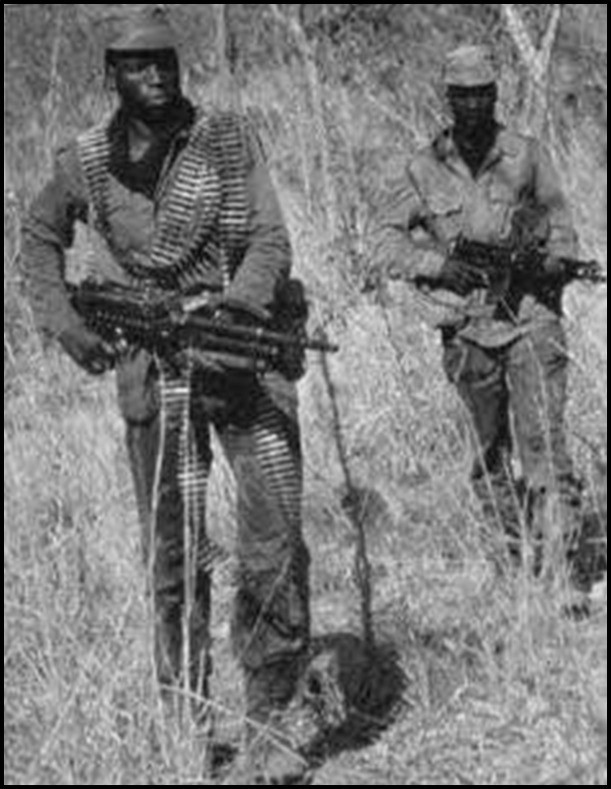 fighters of the Zimbabwe African People's Union (ZAPU) got diverted by Nyerere to Biafra; and went on to say that Tanzania's recognition of Biafra as an independent state has tarnished the image of countries in Africa and beyond.
Tanzania recognized Biafra for moral reasons because of the refusal and unwillingness of local and federal leaders to prevent the killing of Igbos and other people in the northeastern Nigeria and its other regions, particularly in the north side.
Nigerian officials were also quick to remind Nyerere that they the Nigerian soldiers were the one who had rescued him and provided security and protection to Tanganyika after a military coup in Tanganyika in 1964 when Nyerere called on his fellow Africans to provide temporary protection while the Tanganyika government was building a new army to face the challenge. When both Prime Minister Tafawa Balewa and President Nnamdi Azikiwe were heads of Nigeria, they provided aid to Nyerere's call immediately.
Additionally, Kambona was fast in letting his supporters in Nigeria and his exile home Britain recall the fact, it was him who faced and negotiated with the insurgents when the coup started to oust President Nyerere and Vice President Kawawa as they were hidding, "in a grass hut," as he put it.
Revolutionary Leader
Shortly after Kambona gained a ton of popularity during his lecture tour in Nigeria in 1968 that mainly about rejecting Nyerere, he was again in the news in Tanzania and other African countries and beyond. He was accused of leading a coup attempt to oust Nyerere.
October 1969, was the time the insurgency was planned to go into effect. But all the alleged plotters were arrested before the date, except Kambona, who was living in London.
The alleged conspirators were charged with treason. The main witness for the prosecution was Potlako Leballo, president of the Pan-Africanist Congress (PAC), a South African liberation movement based in Dar es Salaam, Tanzania. Leballo took over the leadership of the organization after its first president, Mangaliso Roberto Sobukwe, was imprisoned by the apartheid regime.
Leballo was trusted by revolutionary planners while working with the Tanzanian intelligence agency. His testimony proved to be crucial in convicting the defendant during the treason trial led by Chief Justice Phillip Telfer Georges, a Trinidadian. The leading attorney of the government, along with the Attorney General Mark Bomani at the time, was Nathaniel King, also from Trinidad.
Kambona was the first defendant and was charged even though was absent in court.
There were reports that he would be deported to Tanzania but that never happened. The Tanzanian government did not ask for his extradition. It would also not be possible for the British government to return him to Tanzania even if the two countries had a transfer agreement.
And since he did not appear in court during the treason case, he was not convicted. He could not have been convicted in a fair trial without his own presence defending himself.
During the trial, prosecutor Nathaniel King said the coup plotters were also planning to assassinate President Nyerere. He asked one of the accused, John Lifa Chipaka, what he meant when he said – in their secret communications obtained by the Tanzanian intelligence agency – they were going to "remove" Nyerere. Chipaka's response was mainly, "Taking him out in the political arena, but not in a physical manner".
Chief Justice Phillip Telfer Georges asked him the same question and did not believe that Chipaka was telling the truth.
The Chief Justice also said the list of names that was found on John Chipaka's younger brother, Elijah Dunstan Chipaka who was the an army captain at the time, was definitely not a normal list such as a wedding guests list. It was a list of army officers, participants who could take part in the planned coup, who would or could have been reached by those who had conspired to see if they could take part in the coup plot. The list included officials from both sides of the union: Tanzania Mainland and Zanzibar.
His brothers and Chipaka were cousins ​​of Oscar Kambona.
The whole proceeding of the case in court was reported in newspapers and on the radio and was made public. Records of such cases can be obtained from a variety of sources, including newspapers from that period, and many written works. They quote what the defendant, prosecutors, and Chief Justice said during the trial.
The case report, documented in Tanzanian newspapers and elsewhere, has also been published by Godfrey Mwakikagile, in Nyerere and Africa: The End of an Era.
While his fellow coup comrades were in prison after being found guilty of treason, Oscar Kambona continued to criticize Nyerere from exile in London for years, while entertaining a desire to return to the political arena in his country where he had previously starred in the 1960s before fleeing to London.
The "Prodigal Son" Return
It was not until 1992 after Tanzania entered the multi-party democracy that Kambona returned to lead one of the opposition parties after 25 years of exile. He was the most prominent figure on the opposition side at the time after his return to his country.
And he was in a competitive spirit. Even before leaving London, he challenged the Tanzanian government to arrest him when he arrived in Tanzania, swearing that he was returning to Tanzania regardless of the outcome to clear his name in front of all the Tanzanian people. He was not arrested.
But that was not the end of obstacles for him.
The Start of the End
A government campaign was launched to defame him again. The first was the claim that he was not a Tanzanian citizen and had never been, even though he had served as interior minister, defense minister, and foreign minister, and even led the independence struggle with Nyerere in the 1950s.
Even after, there was no mention during all the time that he was considered not a Tanganyikan citizen. But just after years later, around 1990 something, that is when the Tanzanian government decided to claim that Oscar Kambona was actually a Malawian, and in some cases other people claimed he was from Mozambique.
The government even withdrew his Tanzanian passport for the same reason that he was not a Tanzanian citizen. He could not even travel abroad after his passport was revoked.
The humiliating campaign against him and the Tanzanian government made the government look bad and eventually calmed down and returned the passport.
Kambona himself had his personal "epiphanies" about the nationality issue of other Tanzanian leaders including President Nyerere himself. He said Nyerere's father was a Tutsi from Rwanda who was a porter for the Germans and lived in Tanganyika and he was confident he could prove it.
He also decided to stir up the pot by making some allegations that Kawawa who was the Vice President then, he was a native of Mozambique. Kambona further went with his claims that Tanzania's minister of foreign affairs John Malecela who also held other positions; vice president and prime minister at different periods of time – came from Congo where his grandparents were held as slaves before they have not settled in Dodoma, central Tanzania.
But few people took the allegations more seriously than they claimed that Kambona himself was not a Tanzanian citizen but a Malawian, from Likoma Island, or Mozambique.
During Kambona's return to the country, he made a lot of fuss to the public that he will reveal the embezzlement of public funds which Vice President Kawawa and President Nyerere were the masterminds of for many years and their secret locations where the money is stored.
Majority of Tanzania were looking forward to hear the facts of those allegations. But during his campaigns in Dar es salaam, Kambona revealed no facts about the stolen funds he alleged were taken by Nyerere and Kawawa.
It was a big disappointment to many people. It also did cost his credibility among many people who ended up believing he was just lying and had nothing to say about Nyerere and Kawawa about the "misuse" of public funds.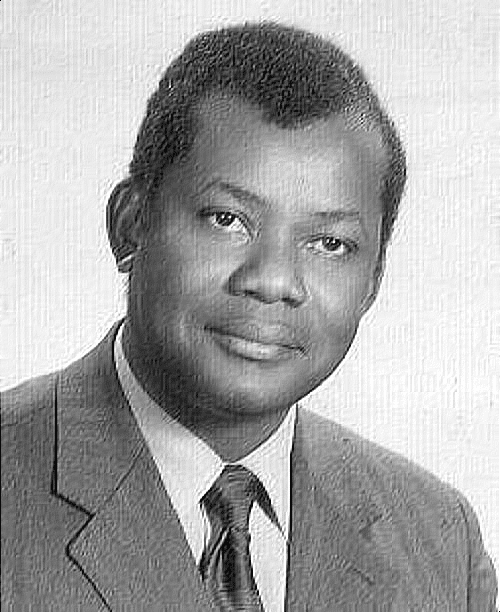 The End of His Life
Oscar Kambona was indeed one of the stars in Tanzanian politics. But he was no longer the shining star he once was, when he was second only to Nyerere in influence and popularity in the sixties when many people even copied his hair style, which became known as "Kambona style."
In July 1997, while in London Oscar Kambona passed away after spending 30 years there as a political refugee since July 1967, a total of 25 years to the year 1992 when he made his return to Tanzania to spend the remaining few years of his life.
Disregarding the many misfortunes in Oscar Kambona political career, he will always go in history as one of most established and respected politicians in Tanzania who had a big part in the struggle for independence and who worked relentlessly to ensure the country transition from single party to multiparty system. That said, he will on the other end also go into the books as the politician who attempted to out President Nyerere using a coup.
In fact, it is clear that anyone can imagine what it would be like, as a leader, if he were the president of Tanzania. Even his most bitter opponents cannot prove that he would have been a bad leader. He could have been one of the best presidents the country of Tanzania to ever have. We will never know. In other words, Oscar Kambona was a Tanzanian president the country never had.
And it is very likely that under his leadership, the Tanzanian economy would probably not suffer as much as it did under Nyerere during his socialist years. Socialism destroyed the Tanzanian economy and Kambona was opposing socialism from the beginning, although many Tanzanians believed that Nyerere was well-intentioned but pursued incorrect policies.
Even Kambona himself probably believed that Nyerere had good intentions but followed the wrong policies and that the country would do well if Nyerere and his colleagues were willing to listen to those who had differing views on how the country should be ran.
Today, Tanzania follows free market policies after rejecting socialism, and has adopted multi-party democracy, the same policies and the kind of political system that Kambona had always defended.
Maybe he has been proven by history.
Click here for more articles related to famous people from Tanzania!