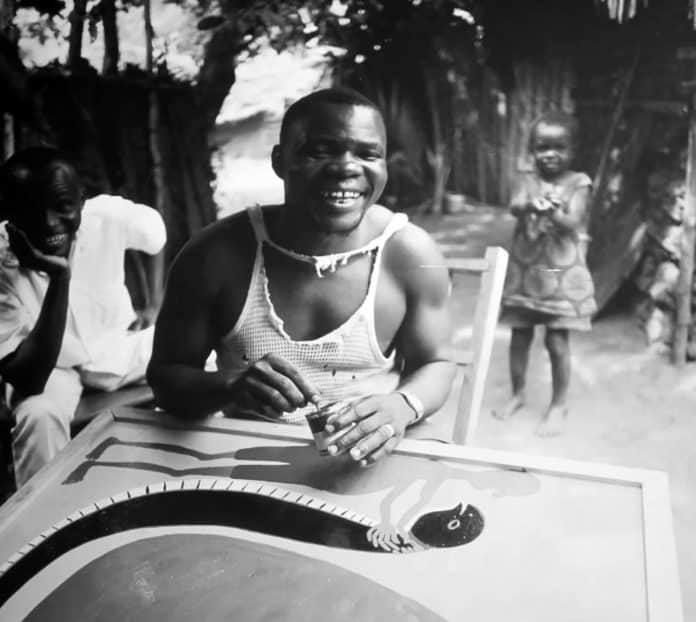 Edward Tingatinga
Biography – Career, Death, Heritage and More
Edward Tingatinga (1932 to 1972) was a Tanzanian painter. He is best known as the eponymous school and painting style creator.
Edward Saidi Tingatinga Family and Birth
Edward Tingatinga was born in Namochelia, a village located in the Tunduru District of Ruvuma Region in the southern part of Tanzania, close to the northern Mozambique border, in 1932. A village by that name does not exist any longer. It may have stopped existing in the 1960s due to the massive relocation of smaller villages as part of President Julius K. Nyerere's Ujamaa program. Today, communities in that area include Mtonya, Nakapanya, and Mindu. Several family members from his mother's side still reside in those villages. Relatives from his father's side live in Ngapa, approximately 20 kilometres north of Nakapanya.
Edward Tingatinga was born to a low-income family. His mom, Agnes B. Ntembo, was from the Makua tribe and was a Christian, while his dad, Saidi Tingatinga, was a Ngindo and Moslem. Thus, the young chap had both a Moslem name (Saidi) and a Christian name (Edward). Due to the matrilinear custom of the typical Makua society, Tingatinga is regarded as a Makua man. As a kid, his mother's family mostly took care of him. Eventually, Saidi Tingatinga and Agnes Ntembo broke up and went their separate ways. Agnes had three more kids with two other partners, Cesilia Mpata, Simon Mpata, and Andrea Gallusi. Simon Mpata and Cesilia's daughter, Agnes Mpata would eventually follow the footsteps of Edward Tingatinga and join the society of painters founded by Edward.
Edward Said Tingatinga Career
Edward Tingatinga left his mother in the 1950s to work in sisal plantations in the Tanga region of northern Tanzania. His uncle Salum M. Mkayoga (aka Mzee Lumumba), who was then working as a British officer's cook in Dar es Salaam, later invited him. Tingatinga found favor with him and was hired as a gardener. Just about the same time, he started exploring other artistic endeavors. First, he tried to be a musician before taking up painting in 1968.
Edward Saidi Tingatinga paintings utilized recycled, cheap materials like ceramic fragments, bicycle paints, and masonite squares. His style was naive, bordering on humorous and surrealistic. Most of the subjects of his works were archetypal African icons like savannah and wildlife landscapes.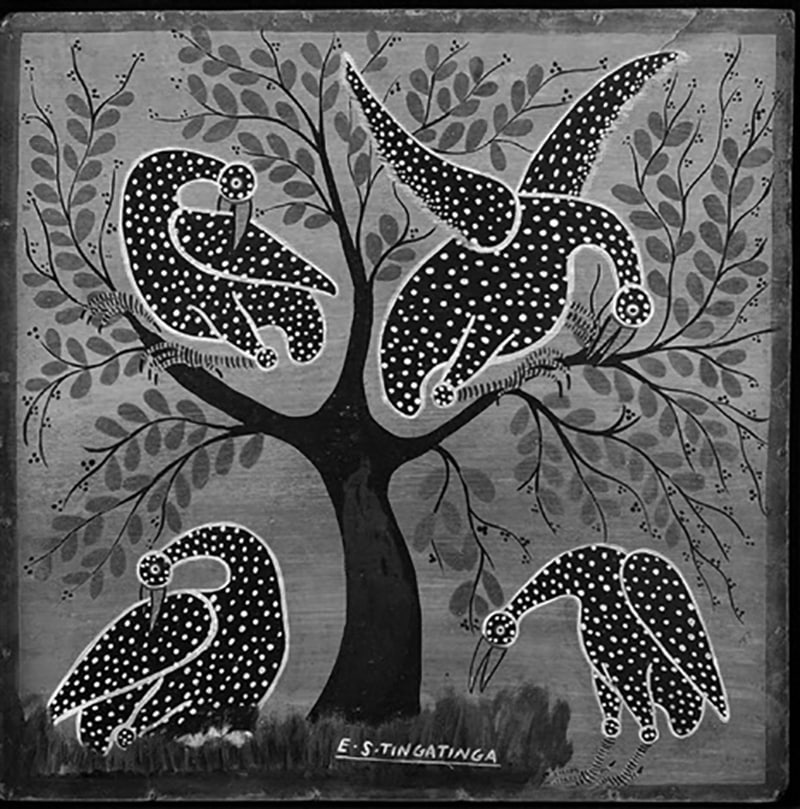 Edward Tingatinga wedded Agatha Mataka in 1970. Mataka was a Makonde who hailed from Mozambique. Edward Tingatinga paintings eventually gained popularity among the tourists and residents so much that he could work as an artiste full-time. Later, he gathered a set of followers and apprentices that later organised themselves to form the Edward Tingatinga Art Co-operative Society. Some of his followers in the society like Adeusi, Ajaba, Omari Amonde, Simon Mpata, Adballah Mtalia, and January Linda were relatives of Edward Tingatinga or his wife, and they were either Makonde or Makua. Of all the first generation of Tingatinga students, only Omari Amonde (Makonde's nephew) is still alive.
Death and Heritage
A policeman accidentally killed Edward Tingatinga in 1970, having mistaken him for a wanted criminal. The Tingatinga school flourished after his death. Through the imitators and followers of Edward Tingatinga, the Tingatinga style slowly became the major type of tourist-centered paintings in Kenya, Tanzania, and many parts of East Africa. Tingatinga was interred in Dar es Salaam at the Msasani Cemetery.
Controversy About the Origin
According to some sources, Edward Tingatinga was not born in Tanzania but in Mozambique. All of these sources, according to Daniel Augusta of the Tingatinga Arts Cooperative Society, may be traced back to an error found in Swedish art critic Berit Sahlstrom's 1996 piece titled Tingatinga and His Followers, which also reports Tingatinga's first name as "Eduardo" rather than "Edward." Sahlström never saw or spoke with the Tingatinga artists, but she did rely on a study paper her student Mia Terent wrote. Terent got the information from Swedish-Tanzanian missionary Barbro Cecilia Johansson (commonly known as "Mama Barbro") in an interview conducted on 12th May 1996.
The Tingatinga Arts Co-operative (TACS), Tingatinga painters, and Edward Tingatinga family members (including his living daughter and son Martina and Daudi, his brother-in-law Gallusi, and his half-sibling Omari Amonde), as well as Edward Saidi Tingatinga art dealers and scholars (including Merete Teisen, Jesper Kirknaes, Felix Lorenz, and Yves Goscinny who have long collaborated with the Tingatinga painters), rejected the claim that Edward Tingatinga was born in Mozambique. Despite the Tingatinga Society's invitation to openly correct her error, Sahlstrom declined, but not because she was assured of her assertion.
For more articles related to Famous People from Tanzania, click here!