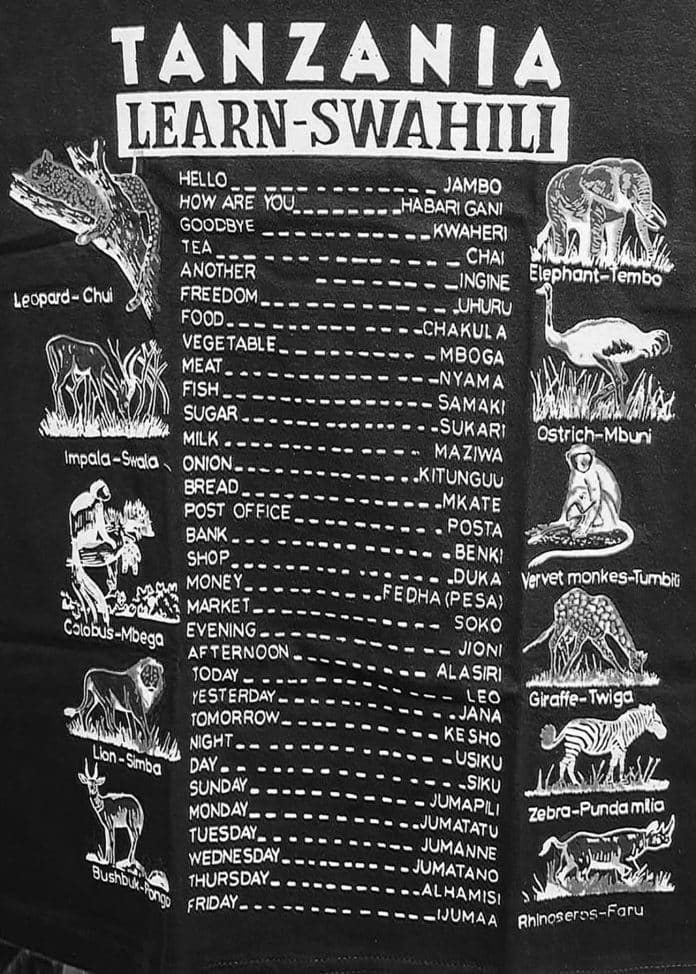 Top Tanzanian Names and the Meanings Behind Them
Tanzania is an Eastern African nation famous for its enjoyable culture. If you really want to give your child a unique name, check out this list of the United Republic of Tanzania kids' names. While 90 per cent of Tanzania names are derived from the country's original culture and language, others are vernacular variants of other dialects. Each baby name has a lovely and powerful meaning, and these unique names will motivate your kid to become precisely what their names represent. Several Tanzania names for babies are also well-known for their unusual meanings. As a result, we've shared the history of a few United Republic of Tanzania names in this article. Continue reading to find out which baby names are ideal for your child.
Popular Names in Tanzania for Baby Girls:
Aadila:
Aadila, the female form of Aadil, is a stylish option. This is one of Tanzanian names that means 'just, honest, and upright,' and it's just suitable for today's girls. Don't worry if she isn't the sole Aadila in the classroom; this name can be simply reduced to Aadi.
2. Aailyah:
If you're sick of Aliyah, try Aailyah, the Tanzanian variant of Aliyah that means 'of the greatest or exalted.' It's an excellent choice if you desire a Tanzanian name that is less traditional while still embracing culture and tradition.
3. Adimu:
Because each child is distinct, they deserve a one-of-a-kind name. Adimu is the United Republic of Tanzanian name that means "unique." This United Republic of Tanzanian baby name is never out of style, and the "U" ending letter gives a touch of individuality to it.
4. Adla:
Adla, as sweet as it sounds, has a powerful and courageous meaning: that is "justice." The 'la' ending letters of this baby name will undoubtedly set your child apart from the crowd.
5. Afaafa:
We're crazy in love with this name. It's an unusual and stunning combo that's difficult to achieve. Afaafa, which signifies 'virtuous,' will also fit in with the trend of 'a' ending baby Tanzania female names like Ada and Afifa.
6. Amidah:
Amidah, which means "gracious," is among our favourite Tanzanian female names. This traditional yet modern name has the ability to be well-known all across the world.
7. Bupe:
This brief and lovely baby girl's name is one of our favourites. It's one-of-a-kind and sounds exotic, but it's simple to pronounce and spell. Bupe translates to 'hospitality.'
8. Busara:
Busara is a straightforward name that isn't overused. As a result, it will be a stylish pick for your lovely baby girl. The baby name Busara means "wisdom," which is a quality you want for your child.
9. Catherine:
Catherine is a Greek name with so much poise as well as grace that you won't have any problems with it. Catherine has a multitude of short forms, which contributes to its attractiveness and adaptability. Catherine symbolizes "purity."
10. Chausiku:
Chausiku is traditionally given to infant girls who are "born at night." It's a viable substitute for Layla, which is among the most popular 'night' names.
11. Dhakiya:
This adorable name which means "smart," would be perplexing to anyone living outside of Africa or Tanzania, for that matter. Apart from the truth that it is simple and elegant, this is what helps to make it a terrific choice.
12. Editha:
Editha may appear to be a mild and polite name, yet it carries a strong meaning. Editha, which means 'prosperous in combat,' is the ideal blend of gentle and robust.
13. Fadhila:
Fadhila is a lovely and unusual name for your newborn girl that is both charming and unique. Just keep in mind that Fadhila is pronounced Fa-zeel-La. Fadhila translates as 'bountiful.'
14. Firyali:
Firyali is a part of the large group of Swahili names Tanzania babies can be given to that is a nice-sounding name. It symbolizes 'extraordinary,' which your daughter is as well!
15. Farida:
This Muslim baby name, which means 'Unique or rare pearl,' is an excellent substitute for the commonly used Farah. Fareeda is one of the most popular spelling variations.
16. Gladness:
Gladness is among the most female common names in Tanzania, against popular belief. At the very least, you have the choice of utilising Gladys as your child's nickname.
17. Glory:
Glory, in our opinion, seems far more enticing and exciting than Gloria. Traditional parents will appreciate the patriotic as well as religious themes.
18. Grace:
Grace, a lovely English language term, is the most probably on the top list of common Tanzanian names for girls. Grace is related to God's divine gift to humanity, in addition to meaning elegance, dignity, decency, and politeness.
19. Imani:
Imani is a gorgeous name with an elegant and a sleek meaning. It signifies "belief and faith". Imani is also a royal name in Tanzania. Therefore this name will have a regal sense to it for your daughter and yourself.
20. Irene:
It's finally the hour for Irene to make an appearance after Emma, Ruby, and Liliana. And it has already begun to show indications of a resurgence in Tanzania. This sweet name translates to 'peace.'
21. Joyce:
Joyce was originally a boy's name, but it became popular among females in the mid-twentieth century era. This Latin root name, which ranks 11th on the list of the most popular United Republic of Tanzania newborn girl names, means 'joyous.'
22. Kanoni:
Kanoni, a deep-spirited name that means 'little bird,' is a great choice if you're searching for a distinct, Aviary-inspired female name for your little princess. It will send your child soaring to new heights.
23. Leyla:
This typographical variation of Layla fell out of favour a few years back, but it has since recovered. The Ottoman beauty princess Leyla Gülefshan Achba-Anchabadze is one of the most famous bearers of the name. The name Leyla signifies 'night.'
24. Magreth:
Magreth is the United Republic of Tanzanian form of the Greek title Margarita, which means "pearl." This elegant and rich baby name is a fantastic choice for parents who want to celebrate a Margaret ancestor.
25. Mansa:
Mansa is among Tanzania's most appealing and fastest emerging names. Mansa is a Word meaning "third-born girl."
26. Maria:
Maria, which means 'bitter, beloved, wished-for kid, or stars of the sea,' is Tanzania's eighth most popular newborn girl name. The nicest part about this baby name is that it is associated with famous people in practically every industry, from athletics to art to royal families.
27. Mary:
Some of our readers may be surprised to learn that the English name 'Mary' is derived from the Latin word "Maria". However, both are drawn from the Hebrew word "Miriam", which means either "star of the sea" or beloved.
28. Neema:
This unusual name having Swahili origins is Tanzania's third most populous name. It signifies 'born in prosperous times.' That's a more uplifting derivation.
29. Nuru:
The Swahili baby name Nuru, which is related to the Muslim name of "Noor", meaning 'light, or born in the daytime.' The beauty and likeness to the baby name Nora make a crossover quite likely.
30. Saida:
Saida is an excellent choice for your child with its charming Tanzanian accent. Saida literally means 'happy.'
31. Sekelaga:
The happiness and delight that parents experience when their child is born cannot be expressed in words. However, the name Sekelaga, which means "rejoice," perfectly expresses this emotion!
32. Syandene:
Punctuality is a characteristic that is rarely seen nowadays. One of the most effective methods to instil the value of timeliness in your baby girl is to name her Syandene, which signifies 'punctual.'
33. Tumpe:
Tumpe is a traditional Tanzanian name chosen by parents to praise the Lord for his gift of a baby girl. Tumpe translates as 'let us thank The lord.'
34. Tusajigwe:
Tusajigwe, which means "we are blessed," is also a good choice for local Tanzanian parents. We emphasise native since the pronunciation and spelling of this baby name makes it hard to incorporate outside of the country.
35. Winnie:
Because of its vintage appeal, we adore this Winifred pet form. It has a victorious vibe, which adds to its enchantment. Winnie translates as "peacemaking friend."
36. Zahra:
Zahra is among the most popular Tanzanian female names. It has a pleasant tone for us. It translates as "shining, flower."
37. Zuwena:
Zuwena is among the powerful Tanzanian women's names that many parents give to their children. Zuwena means "good" in Swahili.
Tanzania Male Names That Are Popular:
Abasi:
Abasi is a rare variant of Abbas. It emits a radiant and energetic look. Abasi is a name that means "stern."
2. Abdul:
Abdul, an Arabic baby name that means "servant of Allah," is among the common names in Tanzania belonging to in Tanzania's Muslim communities. It is the name of Prophet Muhammad's father and son.
3. Adil:
This Swahili origin baby name is definitely one of the popular Tanzania names as it has followers all around the world, we must mention. This name, which means 'just, honest, and righteous,' will motivate your child to be righteous and honest in his life.
4. Akida:
Akida is a also one of the common Tanzanian male names for boys that means 'chief, officer.' A male with this baby name will have strong work habits from infancy.
5. Ambokile:
Ambokile is snappy, fashionable, and lovely. This name means 'God has saved me/God has revived me.'
6. Andwele:
Andwele, the Tanzania name origin which means "the Lord brought me," is 2 parts mysterious and 3 parts fashionable. You might choose the incredibly cute and boyish Andy as a nickname.
7. Baraka:
Although technically a feminine name, it is commonly chosen for boys due to its manly tone and affiliation with Barack Obama, which is a huge rise. The word baraka signifies 'blessings.'
8. Darweshi:
There is nothing not to like about Darweshi. It's a refined name that may be dressed up or down with short versions like Darwy. Darweshi translates as 'holy.'
9. Elimu:
As a parent, If you're looking for a knowledgeable name, look no further than Elimu, which means 'education or knowledge.' Elimu may be taken from the Arabic term 'Ilm,' which means 'knowledge.'
10. Emmanuel:
This Old Testament baby name, which means 'God is with us,' stands currently as the most popular infant boy name in Tanzania. Its popularity had faded, but it has again returned in full force.
11. Erevu:
Erevu is a vintage name that many United republic of Tanzanian parents prefer. The simple meaning of Erevu is 'smart.'
12. Eric:
Eric also reigns dominant in Tanzania among the most common Old Norse baby boy names. It was incorporated by the English community in Tanzania years ago, and there has not been a year since Eric hasn't appeared on the leading 100 lists.
13. Faraji:
Faraji, which means "comfort," is another unique name that gives practically everyone a pause. This name appeals to us since it sounds unique.
14. Godfrey:
Tanzanians take this name seriously. This German name implies 'God's peace.'
15. Ibada:
Ibada is among the most well-known Tanzanian newborn boy names throughout history. The term is used by various people in Tanzania and other neighbouring countries. Ibada is an abbreviation for 'reverence.'
16. Ipyana:
It's unusual to come across a male child's name that means "grace." So, if you're seeking a graceful name for your boy, Ipyana is a lovely choice. It translates as 'grace.'
17. James:
The name James, which is the 2nd most common in Tanzania, is taken from the historic Hebrew word 'Yaakov,' which implies 'supplanter.' James is a totally non-pretentious as well as an aristocratic name that never sounds out of date.
18. Jamil:
Jamil is a great name for your handsome boy. This name, which means 'handsome,' has fallen out of favour, but it is making a return and is here for good.
19. John:
Another long standing favourite among the United Republic of Tanzania parents, John has never fallen out of the leading 20 and is now the third most popular baby boy name in the United Republic of Tanzania. The significance of the name John is 'The Lord is gracious.'
20. Joseph:
This Anglicised variant of Yosef isn't simply common in Israel. It is used frequently in Tanzania too! Although much of its appeal can be traced to its Biblical origin, its staying strength in the current times is purely due to its adaptability and timelessness.
21. Kafil:
Kafil is the 2nd most famous male name in the United Republic of Tanzania. This classic name can make a safe decision if you do not enjoy toying with your newborn's name. Kafil signifies 'the protector'.
22. Kami:
This adorable, two-syllable male name illustrates that names don't have to be too long to have an impact. Kami is primarily the moniker of an eastern Tanzanian group.
23. Kelvin:
Kelvin might well be Scottish in heritage, but it's mostly favoured by Africans who live in and around the African continent. It signifies 'narrow waters'.
24. Michael:
This timeless and ageless name never appears to sound old school. And this is the crucial factor why Michael has consistently been on the leading 50 male names list.
25. Moses:
The genesis of Moses is uncertain, but it is thought to be taken from the Egyptian and Hebrew element "mes," which implies 'born of some God.' However, because Moses was rescued from the Nile in a basket, the term also means "saved from the sea.'
26. Mwamba:
Mwamba, which means "powerful," is another one of those identities that can hold its own. It's rich and lavishly in style.
27. Natron:
If you're drawn to geographical names, try Natron, the alias of a lake in Tanzania. It sounds fresh, zippy, and it just might turn your kid into a nature-lover.
28. Nen:
Nen is a remarkable Egyptian name with the meaning "ancient waters." In addition to having an intriguing meaning, Nen radiates a masculine panache.
29. Nikusubila:
With the growth of pessimism, hope among the present generation is fleeting. Giving your child a name that means 'optimistic' is a great method to instill this trait in him. Nikusubila is one such title. You can also abbreviate it to the charming Niku.
30. Noel:
Noel, which means "born in Christmas," is another one of those identities that sounds chic, cool and stylish in its own self-assured way.
31. Peter:
Give your child the name Peter, which means "rocks or stone." He will be as powerful as a rock. During the New Testament era, one of Jesus Christ's apostles also had a name of Greek ancestry.
32. Rashid:
The Muslim baby name Rashid, which means "well guided," is popular among Tanzania's Muslim community. Rashid Kawawa, Tanzania's vice president in the 1970s, is one of its prominent bearers.
33. Stanley:
Stanley, an English lineage name that means "by the stony plain," has a long history of immense popularity back in the days and is still running strong.
34. Tumo:
Tumo, a lovely "o" ending name, is enjoying a surge in popularity. Tumo is a name that means 'fame.' Tanzanians rarely use this name; therefore, it will be a one-of-a-kind pick for your newborn.
35. Vinza:
Vinza is the historical name of a United Republic of Tanzanian tribe or group, with its own customs, culture, and traditions. However, it sounds so sassy and cool that it might be selected as a given moniker for your newborn baby boy.
36. Wilson:
Wilson, a name that means "son of William,". It will also shine as a 1st name. We believe this is a wonderful option if you like the name William.
37. Yaro:
Yaro is a native Tanzanian name that translates to "son." It's a terrific option for couples who do not want to venture beyond conventional Tanzanian names.
38. Zaramo:
Just Like Zaramo, Vinza is the title of a United Republic of Tanzania ethnic group with its own unique culture. It is an option if you desire a Tanzanian name that is firmly rooted in its culture.
39. Juma:
Among the common Tanzanian names and surnames (Tanzanian last names) is the name "Juma". Juma is a Tanzanian name in Swahili which means a child that was born on Friday. Juma also comes from a long list of popular last names in Tanzania that have been borrowed from Arabic origins.
Other Important Tanzania Names (of Things, Places, Infrastructure and More) to Pay Attention To
Tanzania old name (former name of Tanzania) – Tanganyika is Tanzania former name that was used during the time the country was under colonial powers. And before this, the old name for Tanzania was only a region that was part of the British mandate through the league of nations.
Another name for Tanzania – After all Tanzania previous name list was done, the United Republic of Tanzania became the official name of Tanzania as soon as the country gained its independence.
How did Tanzania get its name?
Most of us we never really ask ourselves "where did the name Tanzania come from" as we were not closely involved in the process of naming the country or getting informed about the Tanzania meaning name. That said, it is important to at least know the Tanzania name meaning even if you are a citizen of the country or the foreigner as it is vital in tracing back its origins:
The country's names, Tanganyika and Zanzibar, were combined to form the name "Tanzania," which is a clipped version of both. To form Tanzania, the names of the two states' first three letters —"Tan" and "Zan"—along with the suffix "ia" are combined.
The Swahili phrases "sail" and "wilderness (uninhabited plain)" are combined to form the name "Tanganyika," which means "sail in the wilderness." A reference to Lake Tanganyika has occasionally been made using this phrase.
Zanzibar gets its name from the Arabic word "barr," which means coast or shore, and the local term "zenji," which is said to mean "black" or "local people."
Overall, Tanzania name change depended on the authority that was in power. But since the country's independence in year 1964, the official name has continued to be the same and seems like it will stay like that for a long time.
What is the name of capital city of Tanzania? – Tanzania capital city name is Dodoma. Most people think Dar es salaam is Tanzania capital name, but this is city is a financial hub and an administrative center for the government and the country, not the capital.
Tanzania city names – just like most African countries, every name of anything always have a meaning behind. This is the same for every Tanzania city name, see the full list here:
What is the name of Tanzania currency?
Tanzania currency name is Tanzanian shilling (TZS). It is sometimes denoted with the symbol /= or just abbreviation Tsh. Either one of these do represent Tanzania money name and can be used interchangeably.
Tanzania, an East African country bordering the Indian Ocean, is known as the United Republic of Tanzania. Its northern neighbours are Kenya and Uganda, its western neighbours are Rwanda, Burundi, and the Democratic Republic of the Congo, and its southern neighbours are Zambia, Malawi, and Mozambique. Zanzibar is included in the country. Mount Kilimanjaro is Africa's highest point.
Tanzania international airport name – JNIA, Julius Nyerere International Airport
Tanzania national flower name – Syzygium aromaticum evergreen
Tanzanians place a high value on pronunciation. A missing letter in a name can change its meaning. So, before you try the name, research how to pronounce it!
For more articles related to Tanzania culture, click here!