Biography of Samia Suluhu Hassan – Early Life, Education, Career, Life and More
Who is Samia Suluhu Hassan?
Samia Suluhu Hassan profile starts with the day she was born, which is January 27, 1960. Furthermore, Mama Samia Suluhu Hassan is a Tanzanian politician currently serving as the sixth president of Tanzania. Samia Suluhu is a member of the governing social-democratic party, Chama Cha Mapinduzi (CCM). She is the third female to head the government of a member country of the East African Community after Burundi's Sylvie Kinige and Rwanda's Agathe Uwilingiyimana. She is also the first-ever female president in the history of Tanzania. She became president on March 19, 2021, following the demise of President John P. Magufuli on March 17, 2021.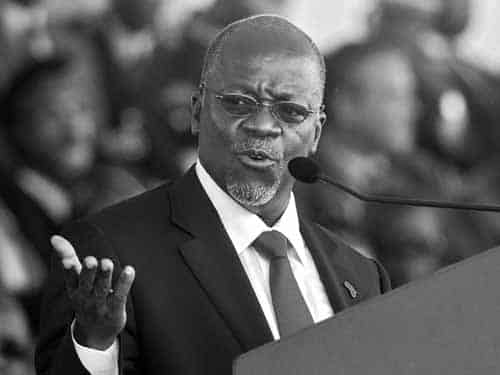 Samia Suluhu is a native of Zanzibar and served as a minister in the semi-independent area during President Amani Abeid Karume's administration. She represented the Makunduchi Constituency as a Member of Parliament between 2010 and 2015. In the same period, she served as State Minister for Union Matters. She was elected Vice-Chairperson of the Constituent Assembly in 2014. The assembly was saddled with the responsibility of drafting a new constitution for the country.
Samia Suluhu Hassan became the first female vice-president of Tanzania following the general election of 2015, where she ran as President John Pombe Magufuli's running mate.  Magufuli and Samia Suluhu won re-election for a second term in 2020. Samia Suluhu briefly served as the second female temporary Head of State in the East African Community – 27 years after Burundi's Sylvie Kingi, who took office in late 1993.
President Samia Hassan Suluhu Early Life
Samia Suluhu Family
On January 27, 1960, Samia Suluhu Hassan was born in Makunduchi, an ancient town on the island of Unguja in the Zanzibar Sultanate. Samia Suluhu Hassan father was teaching at a school, while her mother was a housewife. There are no public records regarding Samia Suluhu Hassan father name or Samia Suluhu Hassan family tree in general.
The only thing we know is Samia Suluhu Hassan origin has some family ties with Oman because of her grandfather on paternal side who was from a town called Al Mudhaibi.
Additionally, Samia Suluhu Hassan religion is a Muslim.
Samia Suluhu CV
Samia Suluhu Hassan Education
After completing her secondary education in 1977, she started working. Suluhu Samia subsequently pursued several brief-course on a part-time basis. She graduated from Mzumbe University (then Institute of Development Management)in 1986, bagging an advanced diploma in public administration.
Samiah Suluhu education continued by enrolling at the University of Manchester between 1992 and 1994, and earning a postgraduate diploma in economics. She got her Masters of Sciences degree in Community Economic Development through a joint programme between Southern New Hampshire University and the Open University of Tanzania in 2015.
Tanzania Samia Suluhu Hassan Career
After the completion of her secondary school education, Samia Suluhu became an employee of the Ministry of Planning and Development, where she worked as a clerk. After bagging her public administration degree, she worked on a project financed by the World Food Programme.
Tanzania President Samia Suluhu Political Career
Samia Suluhu Hassan CV continues all the way up to the political arena when she decided to contest for public office in 2000. She was elected to the Zanzibar House of Representatives as a special seat member, and President Amani Abeid Karume made her a minister. As the only high-ranking female minister in the cabinet, many male colleagues looked down on her because of her gender. She won re-election in 2005 and was subsequently re-appointed minister in a different portfolio.
She stood for election to the National Assembly in 2010 to represent the Makunduchi parliamentary constituency. She won by over 80 percent. President Jakaya Kikwete made her the Minister of State for Union Matters. She was elected Vice-Chairperson of the Constituent Assembly in 2014. The assembly was saddled with the responsibility of drafting a new constitution for the country.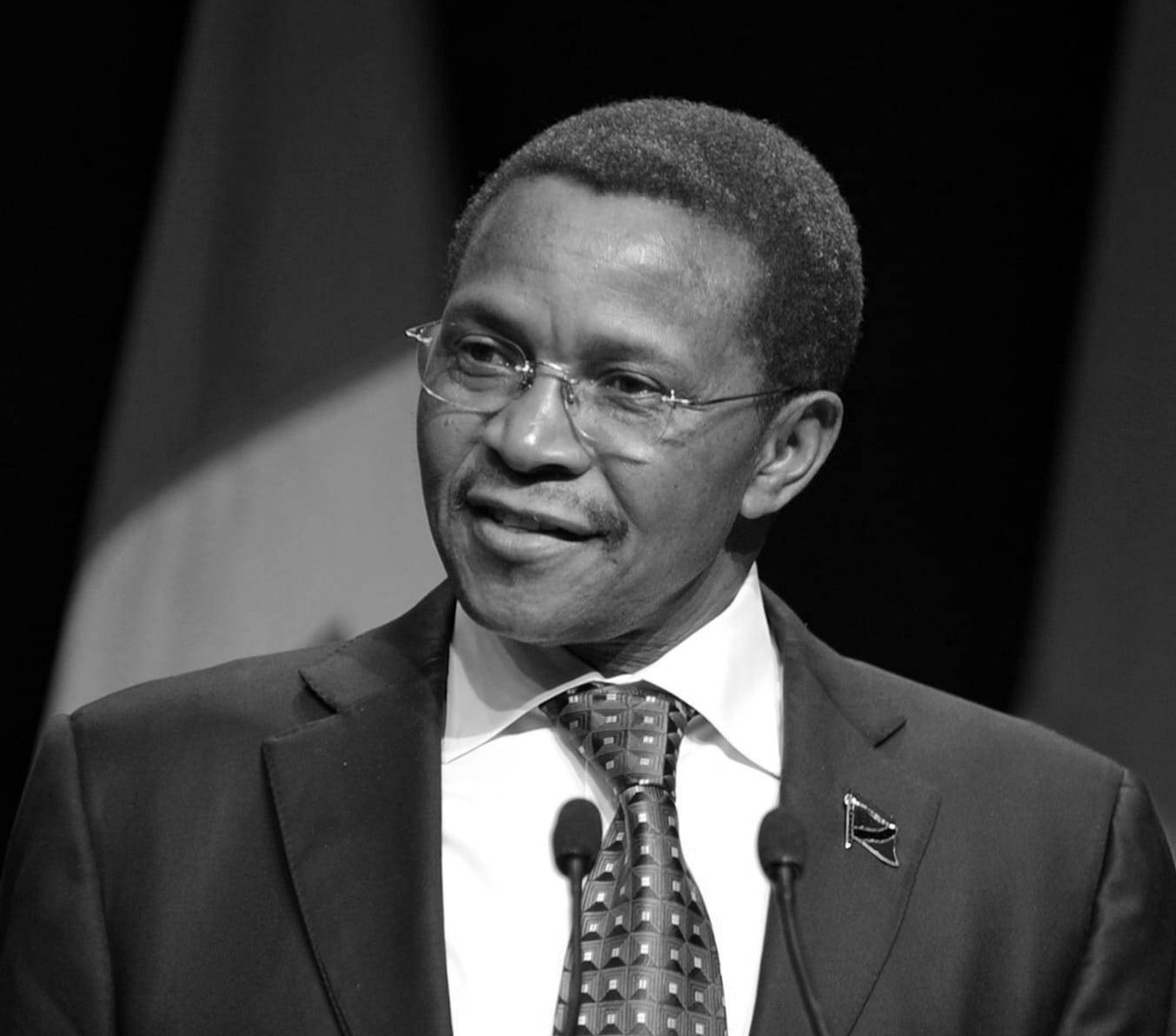 In July 2015, the presidential nominee of CCM, John Magufuli, selected Samia Suluhu as running mate for the 2015 presidential election, becoming the first female running mate in the history of the party. With John Magufuli's victory in the election, she became the first female Vice President of the country on November 5, 2015. They were both re-elected for another five-year term on October 28, 2020.
On March 17, 2021, Samia Suluhu announced the death of Magufuli after a prolonged illness. Magufuli had not been sighted publicly since late February. Samia.Suluhu was sworn in to succeed him on March 19, 2021, and will serve the rest of John Magufuli's second 5-year term. The delay in the start of her tenure was because Tanzania's constitution specifically requires the VP to take the presidential oath prior to ascending to the presidency. Leaders of the opposition had raised concern about a likely "vacuum" after March 18 passed without Samia Suluhu being sworn in as president. After her swearing-in, she became Tanzania's first female president. She also became the second person from Zanzibar to occupy the position, as well as the third Moslem after Jakaya Kikwete and Ali Hassan Mwinyi. Alongside Sahle-Work Zewde of Ethiopia, she was one of the two serving heads of state on the continent who are female. According to the constitution, since she became president with more than three years left in John Magufuli's term, if she finishes the term, she'll only be eligible for a single full term of her own should she decide to contest the next election.
Samia Suluhu's government kickstarted efforts to tame the coronavirus pandemic in Tanzania, an utter contrast to the scepticism of the virus under Magufuli's administration. Compulsory fourteen-day quarantines were imposed on travelers coming into Tanzania from countries with newly discovered SARS-CoV-2 variants. Visitors were advised to sanitize themselves, practice social distancing, and wear face masks. With the help of the Ministry of Health, Samia Suluhu allowed international organizations and embassies to bring vaccines into Tanzania to vaccinate foreigners for their day-to-day work in Tanzania.
Samia Suluhu Biography of Personal Life
Samia Suluhu Hassan Family
Samia Suluhu got married to Hafidh Ameir in 1978. Samia Suluhu Hassan husband, Ameir, worked as an agricultural officer and retired in 2014. They have 4 children. Their second child, Wanu Hafidh Ameir (born in 1982), is a special seat member of the House of Representatives in Zanzibar. On July 28, 2021, the COVID-19 vaccination campaign began in Tanzania under her watch. She received the first dose of the vaccine and urged all Tanzanians to get vaccinated, stating that Tanzania is not an island.
Other Important Information and Frequently Asked Questions About Samia Suluhu.
For a more detailed Samia Suluhu Hassan biography, feel free to explore Samia Suluhu Hassan Wikipedia page and other sources.
Click here for more articles related to politics of Tanzania!