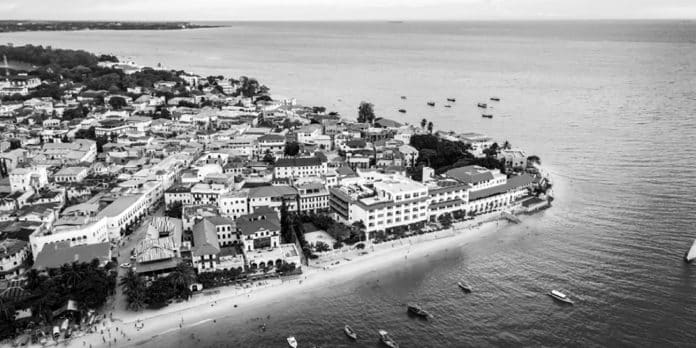 Unguja Tanzania – People, History, Geography, Economy and More
Unguja (also known as "Zanzibar Island" or just "Zanzibar", to Ancient Greek: Μενουθιάς, to Romans: Menuthias – as indicated in The Periplus of the Erythraean Sea or Siti of Unguja) is the biggest island in size and population among Tanzania's Zanzibar archipelago.
Geography Unguja Africa
The Tanzania Unguja island is approximately 85km (19m) wide (east to west) at the widest point, with a total area of around 1,666km2 (643m2). It is situated in the northern section of the Zanzibar archipelago, in the Indian Ocean, and the distance from Unguja to Pemba approximately 59km (37m) from the south side of Pemba, the second biggest island. The Zanzibar Channel separates Unguja from mainland Tanzania.
Various tiny islands and islets surround Ugunja and Pemba, with just two, Tumbatu and Uzi, inhabited. Other smaller Unguja destinations islands nearby are Changuu, Bawe,  Kizingo, Chapwani, Chumbe, Kwale, Mautani,Latham, Mnemba, Miwi,Mwana wa Mwana, Popo, Nianembe, Ukanga, and Pungume.
Weather Unguja Island Tanzania
Unguja weather is composed of "long rains," also known as the major rainy season, which typically extend from March through May. On any of the islands, afternoon tropical downpours are typical and can be heavy. The daily highs and lows of 30° in the Pemba and Unguja area are accompanied by high humidity.
June, July, August, September, and October are all part of the prolonged dry season, during which rainfall is comparatively infrequent. The best time to visit Zanzibar is during the good, clear, and sunny weather, which varies greatly with height and location. There is another rainy season, known as the "short rains," that occurs in November and December. These are less dependable and much lighter than the main rains.
In Tanzania, which has a "short dry season," if it has rained during the brief rains, it usually dries out for a couple of months in January and February until rains resume in March.
Unguja Districts
Unguja North region A
Unguja South region B
Urban Unguja
Unguja West
Unguja Central
Unguja South
Unguja and Pemba Island Map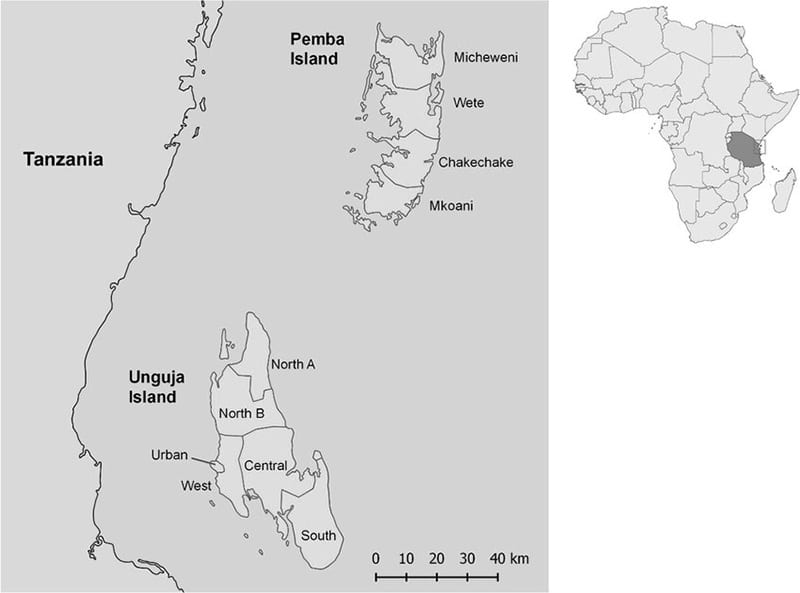 Local Government Unguja Zanzibar
Unguja Sansibar and the nearby islands are split into three sections: Zanzibar Urban/West (city capital: Zanzibar City), Zanzibar North (city: Mkokotoni), Zanzibar Central/South (city: Koani). Unguja is part of Zanzibar, defined according to the Tanzanian Constitution as "a part" of the country having a high degree of independence. Stone Town on Unguja's west coast is the base of the local Zanzibari government.
Zanzibar Unguja Population
According to the 2012 census, Unguja's total population was 896,721, mainly concentrated in the urban region of Zanzibar. The principal settlement here is Zanzibar City, which serves as Zanzibar's central city and is home to the renowned historical Stone Town and other populated areas like Michenzani Unguja Zanzibar. More significant settlements on Unguja are Mangapwani, Nungwi, Chwaka, Mbweni and Unguja Ukuu Zanzibar.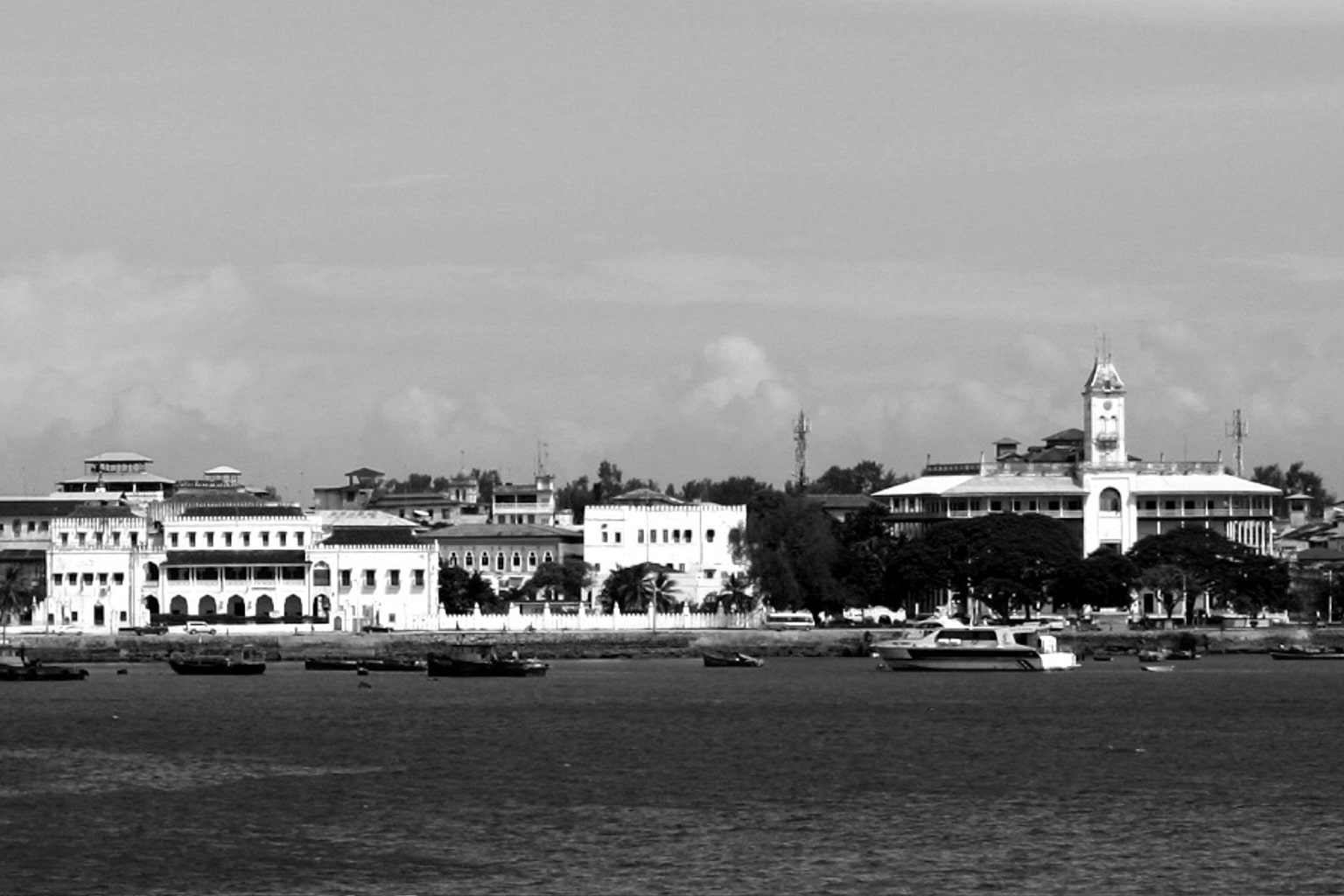 People mostly speak Kiunguja ("the language of Unguja") from Unguja, a Swahili language dialect used as the most significant model to define standard Swahili. 
Economy of Unguja Island Zanzibar
Unguja island on the Zanzibar Archipelago has the most developed tourism sector. This contributes a substantial amount to Unguja's economy. Cultivation (such as producing spices like cloves) and fishing are additional relevant activities and things to do in Unguja. All along the east coast, many villages on the east coast rely on seaweed farming. 
Ecology of Zanzibar Unguja Island
Mammal species on the Unguja island worth noting include the African palm civet, Zanzibar red colobus, and Zanzibar servaline genet. By June 2018, a camera caught a leopard here, regardless of prior information that it's considered extinct for the past yield.
Other Important Information About Unguja
Are you search for hotels in Unguja before you head out there? There are numerous online marketplaces with different budget ranges on Unguja lodge prices fit to everyone's preferences. The following is a quick list of hotels near Unguja to get you started:
For more articles related to regions of Tanzania click here!