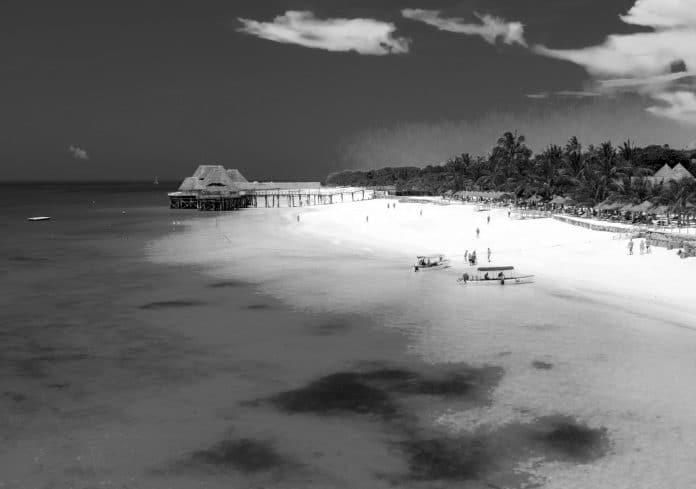 Nungwi Beach – What Makes It a Popular Tourist Attraction Destination
The beaches of Africa are some of the most beautiful in the world. Beach lovers can't get enough of Africa's surf and sand because of the continent's location between the Atlantic and Indian oceans. In addition to the countless spectacular options, the world-famous Zanzibar beaches are an absolute must-see.
As a critical spice trading port in Africa's 16th and 17th centuries, Zanzibar has a fascinating history. The Tanzanian island is still recognized for its production of spices like cloves, nutmeg, and cinnamon, but it has also established a reputation as a beach destination.
Where is Nungwi Beach?
Located on the island's northern tip, Nungwi Beach attracts a lot of visitors. It is a tropical paradise because of its pristine white beaches, crystal blue waters, and distinct flora and fauna. Nungwi Beach is an excellent choice for your next island paradise vacation for the following reasons:
Nungwi Beach Tanzania Temperatures That are Nice Throughout the Year
In the equatorial zone, Zanzibar offers a year-round climate that is suitable for sunbathing. Prior to your arrival, keep an eye out for rain and thunderstorms.
Nungwi Beach Weather
Nungwi Beach Zanzibar experiences a tropical climate with warm and pleasant weather throughout the year. It has a dry season from June to October/December, characterized by low humidity, clear skies, and minimal rainfall, making it an ideal time for beach activities and outdoor exploration.
Spectacular Views of the Sunset
In Zanzibar's Nungwi Beach, which spans from the western coast to the northern tip of the island, you'll find stunning sunset views that are sure to impress social media users. There is a rooftop bar where guests can enjoy sunset views while sipping cocktails. On the other hand, residents provide a sunset trip aboard a Dhow boat. Nungwi's reputation as a romantic retreat for couples can be attributed to this.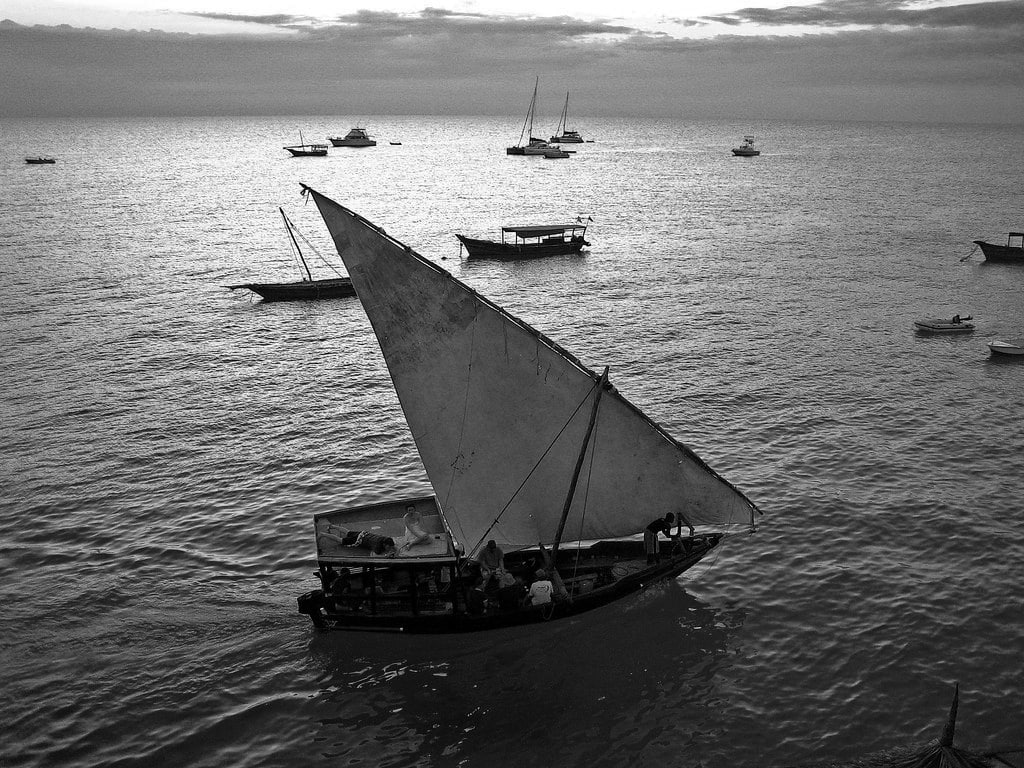 Nature Encounters at Their Most Intimate
A natural aquarium, Mnarani Natural Aquarium, may be found in the northern part of the hamlet.
During the month of February, volunteers from the community run a conservation centre dedicated to the rescue and release of green and hawksbill turtles. It's possible to wander across the shallow water at low tide, searching for lovely shells and other little marine creatures to photograph. The tidal pools immediately beyond the shore are also used by locals to catch seafood. Nungwi beach in Zanzibar is also frequented by cows.
Nungwi Beach Vibrant Nightlife
As the sun goes down, Nungwi Beach's vibrant nightlife comes to life, making it a great place for people who want to have a good time while sipping on a few drinks. Mangi's bar is the most popular in the hamlet, and Cholo's bar is the oldest. Just in time for the party to get started, stop by for a cocktail at sunset.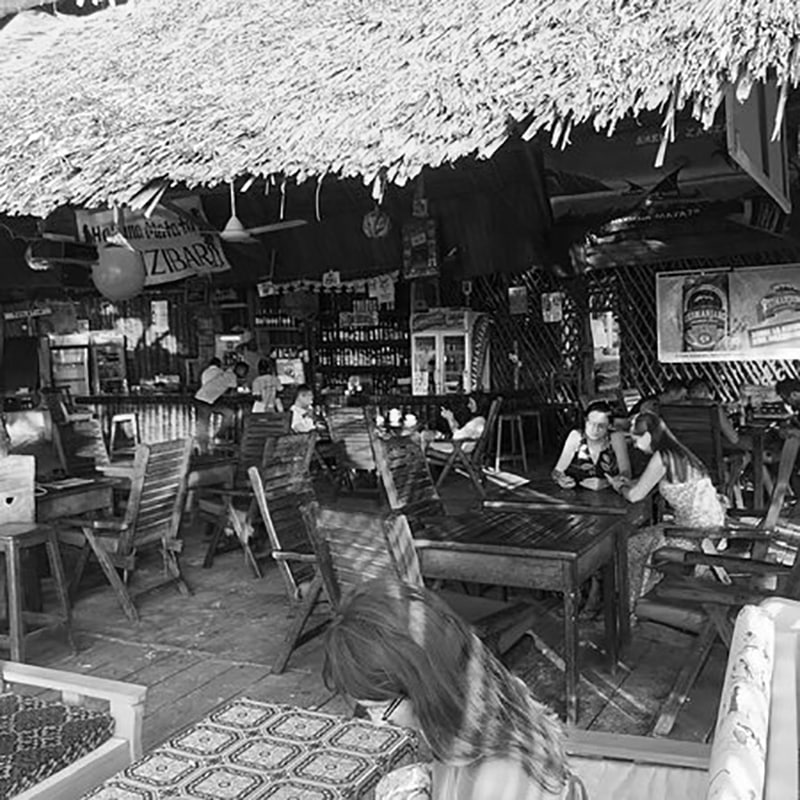 Adapt Regional Cuisine to Your Tastes.
Visiting Zanzibar's Nungwi Beach would be incomplete if you didn't try the local food. There are a wide range of dining options at Nungwi Beach, including a number of international cuisines. French fusion, classic Italian, and regional delicacies are all available at Nungwi Beach Restaurants. Chef Bakery and Munira Restaurant are located near the village market, which is the best place to enjoy local cuisine. The best Zanzibar food is served there, and it's well-known across the community.
The Construction of Dhows
The name "dhow boat" refers to a broad category of sailing boats found in the Red Sea and the Indian Ocean. Dhow boats are used by most fishermen in Zanzibar to catch fish and other seafood. Tourists are able to watch the construction of these vessels as they are built on the beach near the fish market. In addition, some fishermen teach tourists how to build Dhow boats from the ground up, as well.
How to Get About Town
The village alongside Nungwi Beach has a lot to offer tourists, and the locals are used to them. Fresh fruits and vegetables, as well as souvenirs, are available at the village market. The date nut bread, fried plantains, octopus, and fried cassava are all outstanding examples of the region's cuisine that can be found here. A wide variety of spices are available for purchase at nearly every shop. Respect the indigenous culture by wearing clothing that covers your shoulders and legs.
A Mash-up of Different Cultures
Many cultures and customs have shaped Nungwi Beach throughout the years, creating a distinct identity for the area. The island where the beach is located is a crossroads of Indian, Asian, European, and African cultures because of the island's role in the spice trade. Residents' lifestyles, religion, values, and food are all a reflection of this.
There are many beautiful beaches in Zanzibar, but Nungwi Beach is the island's most popular and well-known. Take a trip to Zanzibar's Nungwi Beach to see everything it has to offer. It could be one of the most memorable moments of your life.
Things To Do in Nungwi Zanzibar Beach
Tanzania Nungwi Beach in Zanzibar offers a range of activities and attractions for visitors to enjoy. Here are some popular things to do in Nungwi:
You can go Nungwi beach snorkeling and explore the vibrant underwater world of Nungwi. Discover colorful coral reefs, tropical fish, and possibly encounter sea turtles and other marine life.
You can also take a traditional dhow boat cruise during the evening and witness breathtaking sunsets over the Indian Ocean. It's a romantic and memorable experience.
Or you can simply relax in the Nungwi beach Zanzibar Tanzania. Bask in the sun, swim in the turquoise waters, and unwind in the tranquil surroundings.
Hotels in Nungwi Beach
There are multiple Nungwi beach hotels, Nungwi beach resorts, and lodges. 
Here's a list of the best hotels in Nungwi beach Zanzibar:
Ras Nungwi Beach Hotel
Ras Nungwi beach hotel Zanzibar is a popular beachfront resort, set along a stunning stretch of white sandy beach. The Ras Nungwi beach hotel offers a relaxed and laid-back atmosphere with a focus on providing a tropical paradise experience for its guests.
Z Hotel Nungwi Beach
Z Hotel Nungwi beach Zanzibar is a boutique hotel near Nungwi beach Nungwi Tanzania. It is known for its contemporary design and stylish ambiance, the hotel offers luxurious accommodations, a rooftop restaurant with panoramic ocean views, and direct access to the pristine white sand beach.
Hideaway Nungwi Beach Resort Zanzibar
Hideaway Nungwi Beach Resort is a luxurious beachfront property in Nungwi, Zanzibar, offering spacious rooms, direct beach access, and a range of amenities including a large swimming pool, multiple dining options, and a spa. With attentive service and a focus on relaxation, it provides a memorable stay for guests seeking a tranquil and indulgent beach getaway.
Amaan Bungalows Nungwi Beach Zanzibar
Amaan Nungwi beach resort is a beachfront accommodation located in Nungwi, a popular tourist destination on the northern coast of Zanzibar. The Amaan beach bungalows Nungwi offer a relaxed and laid-back atmosphere, with comfortable rooms featuring traditional Zanzibari decor, private balconies or terraces, and some with sea views. Guests can enjoy direct beach access, a beachside restaurant serving a variety of dishes, and proximity to Nungwi's attractions such as the Nungwi Lighthouse and vibrant local markets. 
Amaan beach bungalows Nungwi offers a range of accommodations, including bungalows and rooms. The rooms are designed with Zanzibari-style decor, featuring hand-carved furniture, traditional textiles, and local artwork. 
Amaan bungalows Nungwi beach is beautiful. Guests can easily stroll down to the shore and enjoy swimming in the crystal-clear waters of the Indian Ocean or relax on sun loungers while soaking up the tropical sun.
Learn more about the Amaan beach bungalows nungwi zanzibar here!
Other Zanzibar Nungwi Beach Hotels and Resorts:
Hotel royal Zanzibar beach resort Nungwi

Hotel Nungwi beach

Doubletree by Hilton Nungwi beach

Warere beach hotel Nungwi

Smiles beach hotel Nungwi
Hotels Near Nungwi Beach Zanzibar:
Royal Zanzibar beach resort Nungwi

Nungwi inn beach cottages

Nungwi beach resort Zanzibar
Hotels in Nungwi Beach Zanzibar
Baraka beach bungalows Nungwi Zanzibar

Nungwi Tabasam beach bungalow

Tanzanite beach resort Nungwi Tanzania

Aluna beach lodge Nungwi
Other Accomodation Options:
For more articles related to Things to Do in Tanzania, click here!