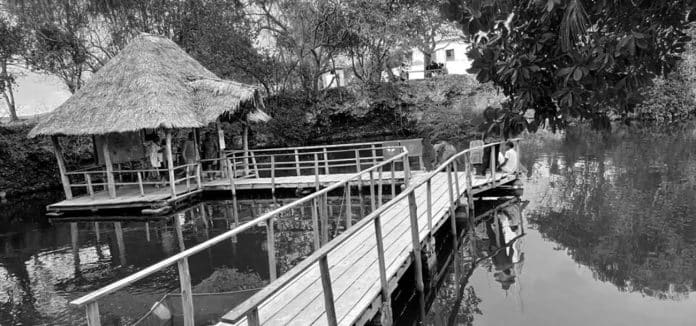 A Quick Snapshot of the Nungwi Natural Aquarium
It's no surprise that Zanzibar is recognized for its water-based activities like kitesurfing and scuba diving and its land-based activities like trekking, hiking, and shopping at local bazaars.
You can lounge by the pool of your opulent hotel, sipping sundowners while anticipating your sunset cruise on board a traditional dhow, followed by a gourmet meal provided by the resort.
One of Zanzibar's lesser-known attractions is the Nungwi Natural Aquarium; it's one of the island's best-kept secrets.
Nungwi's principal tourist attractions, activities, and hotels are within walking distance of a protected pond, home to magnificent sea turtles and little fish. Waves slamming into the coral bedrock created this natural seawater aquarium for thousands of years. The Nungwi Natural Aquarium depth varies with the tides, revealing fascinating coral formations and a glimpse of life beneath the surface.
Turtles and marine life, a monitor lizard, a python, and a few tortoises may all be seen in the aquarium beside the lighthouse.
A turtle sanctuary set up by locals takes advantage of this unique geological phenomenon to raise money to preserve Zanzibar's critically endangered sea turtles.
The Baraka Natural Aquarium Nungwi hatchery receives turtle eggs from nearby Nungwi beaches. The young turtles are then released into the lagoon, where they can continue to develop and thrive in a safe environment until they are around 25 years old, at which point they can go out into the ocean on their own.
Even though turtles can live for a long time, they are most vulnerable at the early stages. Poachers are responsible for the bulk of turtle deaths, notwithstanding other factors. Instead of hunting these rare animals, the Nungwi Natural Aquarium's funds educate the local population about their importance.
Visiting Nungwi Natural Aquarium is a wonderful opportunity to see these exquisite creatures in various phases of development, spend a day outside in the sun, and contribute to a worthy cause.
For more articles related to  Things to Do in Tanzania (Zanzibar), click here!