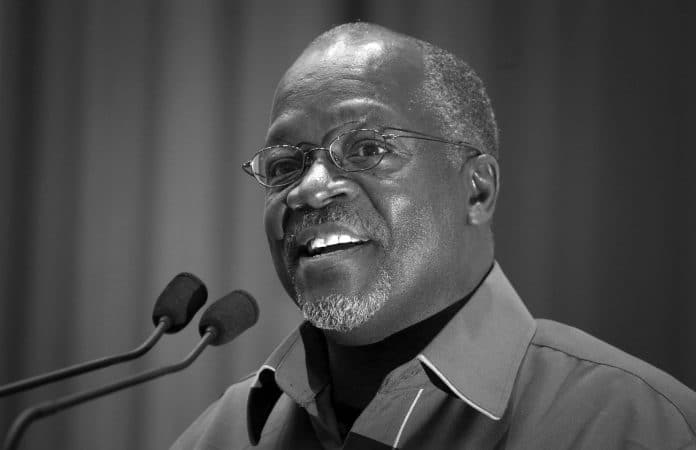 President John Pombe Magufuli Biography – The Inside Look of Tanzania Leader
Who is John Pombe Magufuli?
Dr. John Pombe Magufuli (whose fullname is John Joseph Pombe Magufuli) was born on 29th October 1959 and died on 17th March 2021. He served as the 5th president of the country from 2015 to 2021. Before becoming president, John Pombe Magufuli had been the minister of works, transport, and communication two times. The first time was from 2000 until 2005, and from 2010 until 2015. He also served as the Southern African Development Community chairman from 2019 till 2020.
In 1995, Dr John Pombe Magufuli won his first election as a member of parliament giving him a chance to serve as a deputy minister of works. In 2000, he became the minister of works until 2005. By 2006, he had become the minister of lands and human settlement until 2008, when he became the minister of livestock and fisheries until 2010. Then, he became the minister of works again until 2015.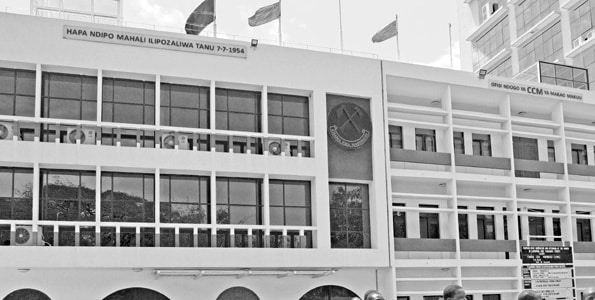 In October 2015, John Pombe Magufuli was the candidate for Chama Cha Mapinduzi (CCM), Tanzania's leading political party, during the presidential elections that he won. The swearing-in ceremony was on 5th November 2015. During the next elections in 2020, John Pombe Magufuli pledged to reduce government expenditure and corruption but implemented heavy industrialization. He won this election too. However, autocratic tendencies were noticed during his reign including denying LGBT rights, restricting freedom of speech, and cracking down on activities of opposition politicians and civil rights groups.
At the height of the COVID-19 pandemic, John Pombe Magufuli "allegedly" misled his people by giving them wrong information. No wonder, unconfirmed rumors started spreading that he was in the hospital with the virus after disappearing from the public for some time. However, the official statement from the government revealed that a chronic heart problem led to his death on 17th March 2021. Samia Saluhu, the vice president stepped in and started leading the country.
John Pombe Magufuli CV
In 1967, John Pombe Magufuli joined Chato Primary School to start his education until 1974. He then joined Katoke Seminary located in Biharamulo in 1975 to start secondary education but he left in 1977 to join Lake Secondary School for his graduation in 1978. For Advanced level studies, he went to Mkwawa High School and he finished in 1981. He joined Mkwawa College of Education in the same year to pursue a Diploma in Education with a major in Mathematics, Education, and Chemistry. This college is a division of the University of Dar es Salaam.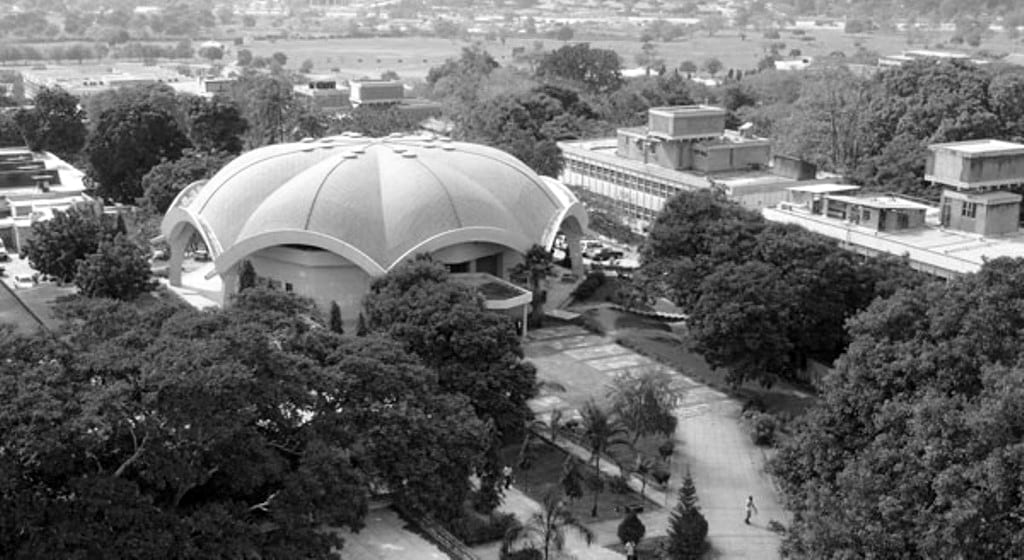 John Pombe Magufuli graduated with a Bachelor of Science in education degree to teach Mathematics and Chemistry in 1988 from the University of Dar es Salaam. He went on to get a Master's degree in 1994 and a Doctorate in 2009 in Chemistry from the same university. The University of Dodoma gave him an honorary doctorate towards the end of 2019 for his effort to improve Tanzania's economy.
John Pombe Magufuli joined elective politics after spending some time teaching mathematics and chemistry at Sengerema Secondary School from 1982 to 1983. He quit teaching to become an industrial chemist at The Nyanza Cooperative Union Limited. In 1995, he became a member of parliament for Chato District and later appointed as a deputy minister of works.
He was re-elected in 2000 and given a full minister position in the same ministry. On 4 January 2006, Jakaya Mrisho Kikwete who was the president by that time made John Pombe Magufuli the minister of lands and human settlement. He became the minister of livestock and fisheries in 2008 until 2010 before becoming the minister of works for the second time from 2010 until 2015.
Presidential Election in 2015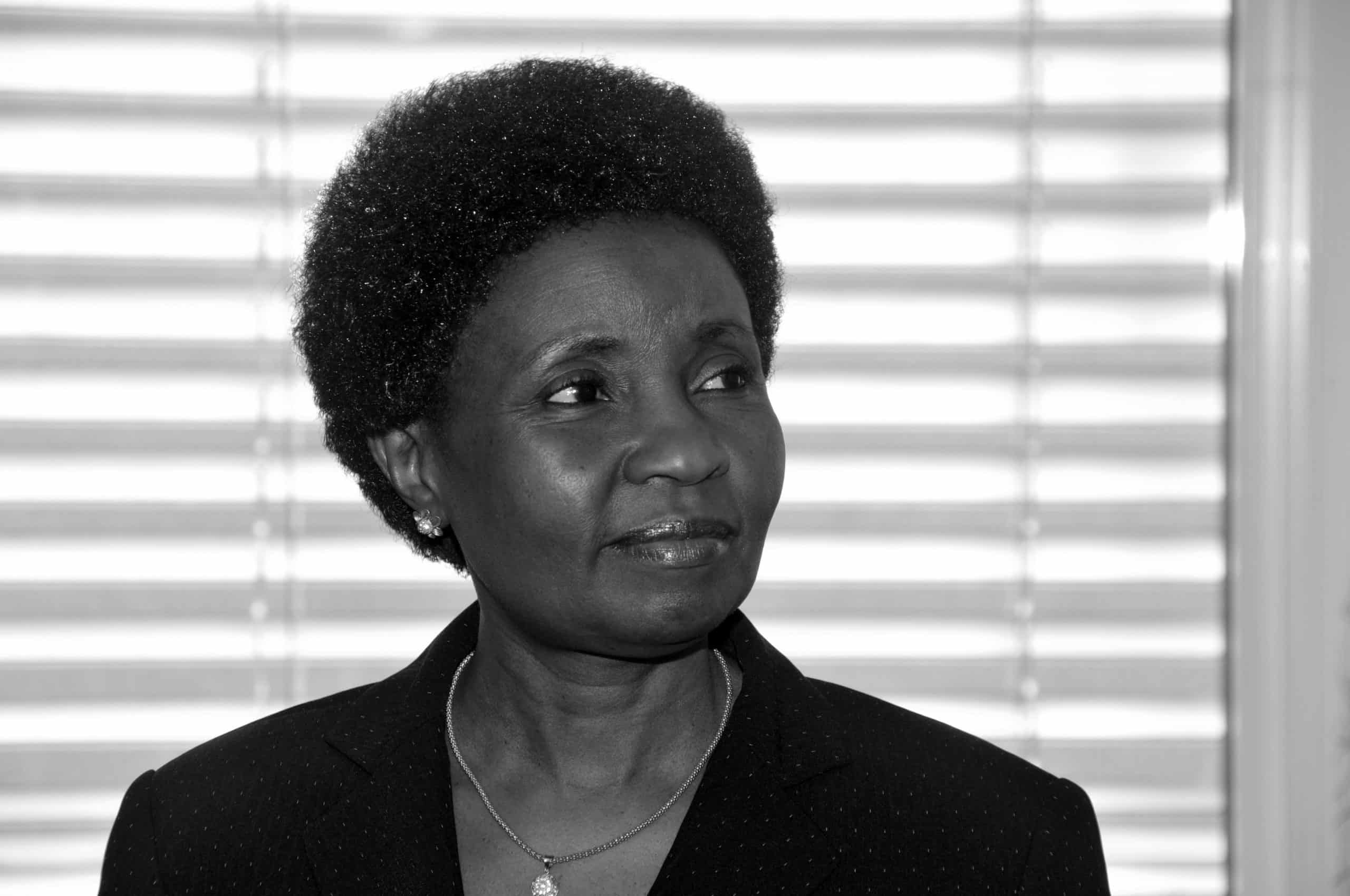 The CCM party endorsed John Pombe Magufuli on 12th July 2015 as their presidential candidate in the election. He won the majority vote trouncing Asha-Rose Migiro, a justice minister and ex-United Nations deputy secretary-general, and Amina Salum Ali, the African Union's ambassador to the United Nations.
John Pombe Magufuli defeated strong opposition from Edward Lowassa, a former CCM party member to win the 25th October 2015 elections. The National Electoral Commission (NEC) announced him the winner of the presidential election on 29th October after getting 58 percent of the total votes. Samia Suluhu, his running comrade was declared the vice president. His swearing-in was on 5th November 2015.
Presidential Election in 2020
Chama Cha Mapinduzi nominated John Pombe Magufuli as the party's presidential candidate during the October 2020 elections. There was no opposition to his nomination since the party had expelled Bernard Membe who had been foreign minister earlier in the year, thwarting his plan to challenge Magufuli's nomination. He got the most votes to become re-elected as Tanzania's president for the second time until 2025.
Al-Jazeera noted that this election was full of allegations including arresting protestors and candidates, restricting agents from political parties from accessing polling stations, pre-ticked ballots, multiple voting, and social media blackout. Additionally, there was a "climate of fear" resulting from heavy police and military deployment according to a local watchdog that monitored the elections.
His Tenure as Tanzania Leader
John Pombe Magufuli started imposing measures to limit state expenditure such as stopping officials from traveling abroad regularly, cutting the number of delegates to the Commonwealth to 4 from 50, opting for cheap cars for transport and boardrooms for meetings, encouraging the purchase of AIDS medication instead of sponsoring World AIDS Day celebration, advising people to avoid lavish events,  stopping officials from traveling business or first class, and encouraging public institutions to desist from throwing lavish parties.
A good example is lowering the budget to hold the state-organized dinner to inaugurate the first parliamentary session. Additionally, John Pombe Magufuli asked for only US$4,000 instead of the official US$15,000 monthly salary from the government.
In 2015, John Pombe Magufuli suspended celebrating the country's Independence Day to hold a statewide cleanup campaign that aimed at limiting cholera from spreading. He argued that it was very shameful for the country to spend huge amounts for the 54th independence celebrations when cholera was claiming the lives of Tanzanians. John Pombe Magufuli participated in the cleanup exercise to save money for investing in improving sanitation and hospitals in Tanzania.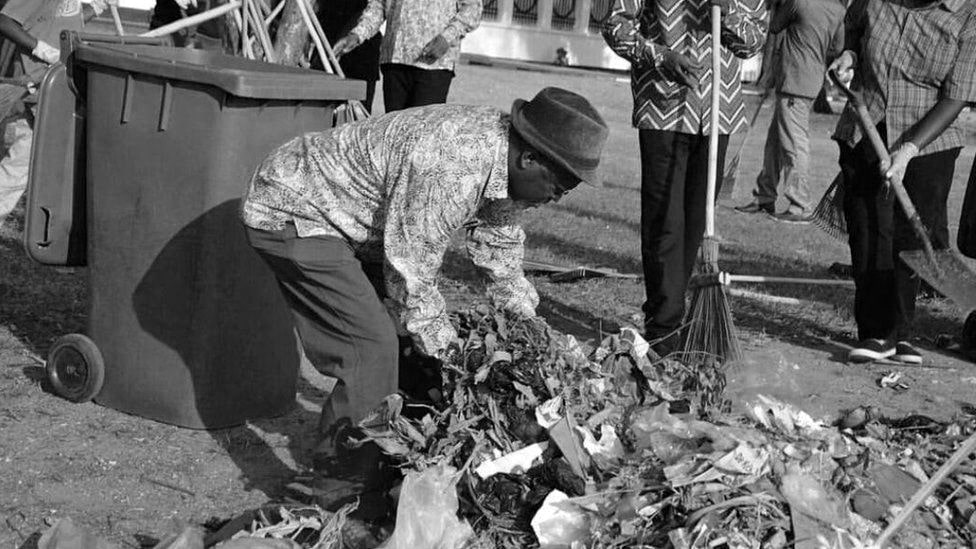 He announced on 10th December 2015, his cabinet with a reduced number of ministers from 30 to 19 as a cost-cutting strategy. This was more than a month in office.
John Pombe Magufuli made his first visit abroad on 12th April 2016 to Rwanda to inaugurate a new bridge and Rusumo single-stop border post with the country's president, Paul Kagame. After here, he attended the 22nd anniversary in memory of the Rwandan genocide.
Tanzania made smoking shisha a crime by July 2016. John Pombe Magufuli attributed this to the health effects it has on the youth. By March 2017, the country prohibited exports of ores before processing as a measure to encourage the growth of domestic smelting.
John Pombe Magufuli announced in January 2018 announcing that the country was no longer registering merchant ships from other countries after various circumstances including the seizing of foreign ships with illegal goods such as weapons and drugs in transit with Tanzanian registration. Culprits had grown fond of using the country and its Zanzibar islands as routes for their illicit shipments. That same year, he announced free education in all government schools.
There was an amendment of laws regarding giving mining contracts; it gave the state the power to terminate or renegotiate any contract in case there's proven fraud. This new legislation prohibited Tanzania mining companies from seeking international arbitration. Some of the fruits of this law included resolving a tax dispute regarding claims that Acacia Mining had been significantly undervaluing its production of gold for many years. Tanzania received a 16 percent stake in the mining company and by May 2020, the government received $100M from Acacia Mining as the initial payment of $300M that was agreed upon.
Potential investors now were to deal with the Tanzanian justice system. Zitto Kabwe, a leader of Alliance for Change and Transparency (ACT) noted that this had frightened investors who feared dealing with the Tanzanian justice system and weakening growth.
The country embarked on massive infrastructure development projects especially the railway network, propelling the country to have the highest growing economy in Africa. Basing on IMF, growth in 2018 was at 5.8 percent and about 6 percent in 2019. Investing US$10 billion in Bagamoyo, a tiny fishing port is likely to be among the biggest ports on the African continent by 2030.
Infrastructure
The government under the leadership of John Pombe Magufuli undertook many infrastructure projects aimed at economic development. Some of these projects include adding 6 planes to the Air Tanzania fleet to revive the national airline, expanding Terminal II at Julius Nyerere International Airport, constructing standard gauge railway, Ubungo Interchange, Julius Nyerere Hydropower Station, Mfugale Flyover, Kigongo-Busisi Bridge, Vituo Bora Za Afya, new Selander Bridge, expanding Dar es Salaam port, gold refinery plant, Uhuru Hospital project, Dodoma Bus Terminal, Magufuli Bus Terminal, wind farm project, plant for liquefied natural gas, and water plant.
For his various roadwork projects, John Pombe Magufuli was nicknamed "The Bulldozer". People also used this term to portray his initiatives that aimed at fighting corruption in government and cutting state expenditure. Magufuli's cost-cutting initiatives after the inauguration inspired Twitter users to introduce a hashtag "#WhatWouldMagufuliDo" to develop their austerity strategies with inspiration from the Tanzanian president.
There were various accusations that Magufuli's government repressed opposition leaders, such as suspending the Swahili newspaper- Mawio in 2016 on publication of "deceitful and provocative" news regarding nullifying of Zanzibar's election results, threats to close television and radio station for non-payment of license fees, and the infamous 2018 bill that required bloggers and other online content services to get government-issued licenses that led to restricting of content in various ways.
The Tanzania Episcopal Conference publicly criticized John Pombe Magufuli, a staunch Roman Catholic, for suppressing constitutional freedoms which to the bishops was threatening national unity.
Bullying the president online led to various arrests in Tanzania.
Abuses and Intimidation Against LGBTQ
In Tanzania, you're likely to get a jail term of about 30 years when convicted of a same-sex relationship. The government prohibited outreach projects regarding HIV/AIDS in October 2016 and closed programs funded by the US offering condoms, medical care, and HIV testing to gays. Closing private HIV centers started across the country. John Pombe Magufuli announced a crackdown across the country in late 2018 to detain and deport people fighting for LGBT rights in Tanzania. It became difficult to get a lawyer to defend against violence towards LGBTQ people.
In 2016, Paul Makonda, a Dar es Salaam regional commissioner in Magufuli's government announced that for any homosexual with a Facebook or Instagram account, his followers are also guilty of the same crime.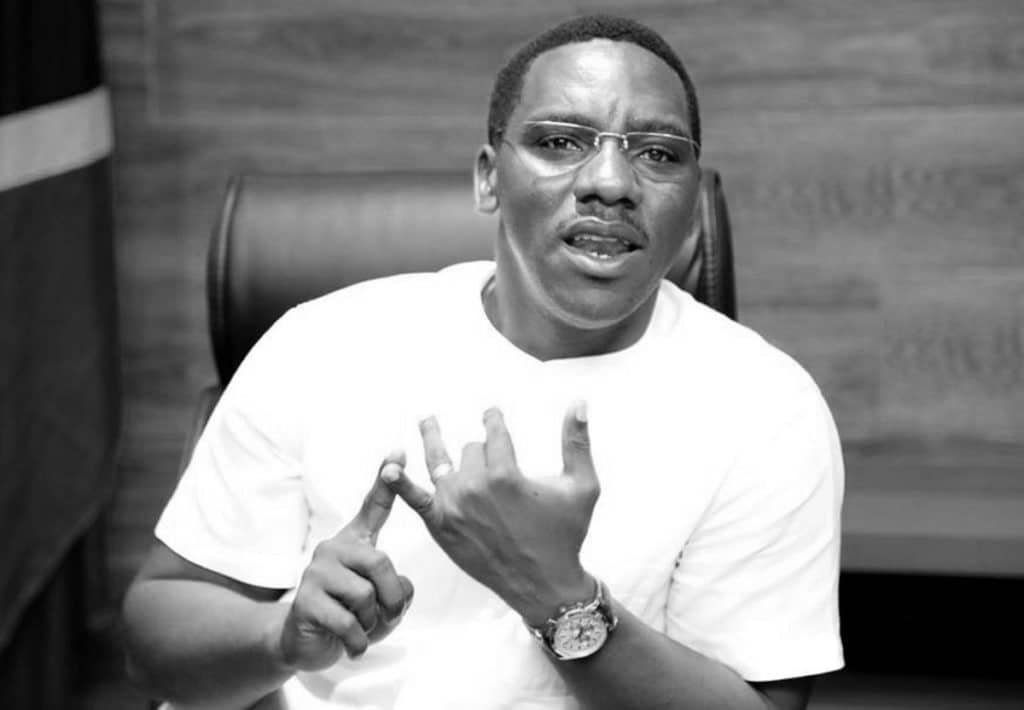 By 2018, he revealed the formation of a 17- member committee including lawyers, police, and doctors to identify gays. A day after this announcement, 5763 messages including 100 names were sent to local authorities by the public. According to Hamisi Kigwangalla, a deputy health minister, 'anal exams' were necessary to determine if someone engages in gay sex.
To medical experts, this test was violating human rights.
Views on Birth Control
At a rally in September 2018, he said people using family planning were lazy. According to him, these people fear they won't have the capacity to feed a large number of children. He went on to say that such people just don't work enough to feed large families so birth control methods suit them to allow having a single child or two.
He argued that Tanzanians should shun birth control methods, especially those from abroad since they might have sinister motives. Amnesty International and other bodies strongly criticized Magufuli's statement. That didn't scare him because as of July 2019, he advised every woman to set their ovaries free.
COVID-19 Pandemic
Amidst the COVID-19 pandemic, John Pombe Magufuli misadvised Tanzanians regarding information about vaccination. He didn't support the closure of churches, arguing that churches are the sources of true healing. The Economist, March 2020 also quoted John Pombe Magufuli saying that the coronavirus is a devil that cannot survive in Jesus' body.
John Pombe Magufuli and Paul Makonda, the regional commissioner of Dar es Salaam, revealed that national prayer had defeated the disease and public celebration was necessary. John Pombe Magufuli told a congregation in a Dodoma church that God had eliminated the coronavirus. However, the government's approach to fighting COVID-19 was questioned by the World Health Organization.
Security forces blindly tested the quality of COVID-19 PCR testing kits on papaya, goats, motor oil, and sheep. According to John Pombe Magufuli, all had tested positive for the virus after the test. The latest official data regarding the coronavirus pandemic in Tanzania was published toward the end of April 2020 by Magufuli's government. He made declaring unofficial information about the virus a crime and fired the executive who was heading the national laboratory. John Pombe Magufuli never believed in the effectiveness of face masks and tests against curbing the coronavirus pandemic.
By January 2021, he falsely claimed that vaccinations were dangerous, if the white people had vaccinations for COVID-19, the one for AIDS would have come a long time ago. John Pombe Magufuli encouraged the use of herbal medicine and steam inhalation to treat COVID-19 yet the WHO doesn't approve them.
His Death
Having been away from the public eye since 27th February 2021, John Pombe Magufuli news that were not 100% certain started circulating online about Magufuli's being sick and the illness to have potentially incapacitated him. On 10th March 2021, there was talk of an African president receiving COVID-19 treatment at a Nairobi hospital by a Kenyan Newspaper, leading to suspicion that President John Pombe Magufuli was the one.
Tundu Lissu, an opposition politician said it was John Pombe Magufuli in hospital after contracting COVID-19 citing anonymous sources although he didn't provide evidence. He went on to claim a plan to take the president to India was on the move and later claimed the president had passed on by 10th March.
On the 17th March 2021 at night, Samia Suluhu, the vice-president announced Magufuli's death at 6 P.M EAT that occurred at Emilio Mzena Memorial Hospital, Dar es Salaam, from where he had been getting treatment. She never specified the president's underlying illness but revealed a history of chronic atrial fibrillation that he had been suffering from for about ten years.
The Vice-President announced that the country was to mourn the death of the president for 14 days with flags flying at half-mast across the country. Although she insisted that John Pombe Magufuli had heart problems, there was a lot of speculation that COVID-19 had killed him. On 20th March 2021, his body was made available for public viewing at Uhuru Stadium, Dar es Salaam. Hordes of mourners had filled the stadium to view his body by the next day; some climbed a wall that collapsed causing a human stampede claiming the lives of 45 people.
Doctor John Pombe Magufuli burial was done in Chato, his hometown.
Personal life
John Pombe Magufuli family had 7 children with his wife Janeth who teaches primary school.
Awards and Honours
2020: Top Award from the Assemblies of God
Academic Awards Honored

John Pombe Magufuli Quotes
i. The CCM is here and will continue to be here – forever. Members of the CCM, you can walk with your heads held high. There is no alternative to the CCM
ii. It's now time for us to unite and put our ideological differences aside, i will work hard for all Tanzanians regardless of their tribal, religious or ideological affiliations.
iii. You people of Meatu keep livestock. You are good farmers. You can feed your children. Why would you opt for birth control? These are my views, but I don't see any need for birth control in Tanzania.
iv. My government will put emphasis on fighting corruption, job creation and industrialisation.
v. Corona cannot survive in the body of Christ, it will burn. That is exactly why I did not panic while taking the Holy communion.
vi. Our home was grass thatched and like many boys I was assigned to herd cattle, as well as selling milk and fish to support my family, I know what it means to be poor. I will strive to help improve people's welfare
vii. The way to treat a boil is to squeeze it out, and I have made it my responsibility to do that. I know squeezing out a boil hurts but unfortunately there are no two ways about it.
viii. These Holy places are where God is. My fellow Tanzanians, let us not be afraid of going to praise Him
ix. You cannot talk of preserving environment when the majority of the citizens are depending on charcol or wood for most of their energy source.
x. If wisdom prevails, we will pass through this situation in a peaceful manner.
John Pombe Magufuli Video
Click here for more articles related to politics of Tanzania!