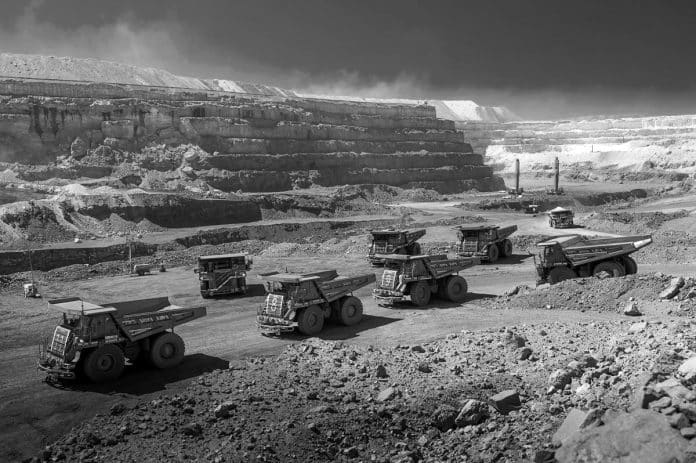 Actively Operating Canadian List of Mining Companies in Tanzania
There is a good list of top mining companies in Tanzania today that put money into the country's mining industry. The biggest corporate entities and foreign investors include Sky Associates Group, TanCoal, Barrick Gold Corporation, Petra Diamonds, and Shanta Gold, AngloGoldAshanti, a South African firm, that is ranked third on the list of gold mining companies in Tanzania and the world biggest ones according to production and is the owner of Geita gold mine. Alternatively, Sky Associates Group is a special case since the company used to hold the Merelani tanzanite mine production licenses.
Sky Associates is owned by Indian and Tanzanian businessmen, with registration from the British Virgin Islands. Petra Diamonds and Shanta Gold are British firms that own the production licenses for Williamson diamond mine and New Luika gold mine, in that order. Australia's Intra Energy Corporation which is one of the coal mining companies in Tanzania that conducts operations of Ngaka coal mine through its 100 percent owned subsidiary, TanCoal, a joint Tanzanian-Australian company.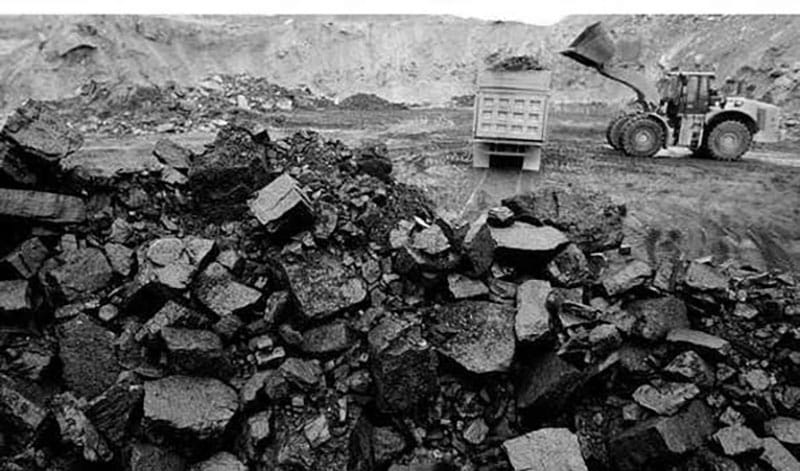 Another one of the large corporate mining companies operating in Tanzania is the Canadian Barrick Gold Corporation, represented by the Acacia subsidiary, and owns North Mara, Buzwagi, and Bulyanhuku mines. Significantly, it claims to be the biggest gold mining firm on earth, besides it's the only mining firm from Canada today with operations in Tanzania as other Canadian companies don't have any mines in operation yet and are referred to as junior or exploration firms.
A less important Canadian player that also makes up in the list of mining exploration companies in Tanzania, but worth mentioning is Midlands Minerals Tanzania. It's a subsidiary of Midlands Minerals, a diamond and gold mining company, with 6 properties in Ghana and Tanzania. Regardless of its Kilindi and Itilima mining properties, today it focuses on its Ghana operations.
Acacia Mining owns three operating mines in Tanzania and is the biggest foreign direct investor in the country for the last 15 years, it invested more than USD 3BN. Furthermore, Acacia has indirectly invested in the economy of Tanzania by employing citizens. Of the 3,712 workers of Acacia's operations in the country, 96 percent are Tanzanians who earn 10 times the average wage in the country.
The attention for all mining companies in Tanzania's mining sector, considering Acacia Mining, is mainly gold. Acacia has three operating mines in Tanzania – North Mara, Buzwagi, and most importantly, Bulyanhulu – with proof of gold reserves (in ounces) worth 3.8 million, 2.4 million, and 13.2 million, in order. North Mara and Buzwagi have yearly productions totaling 269,000 and 225,000 ounces of gold, however, their expected remaining life-spans are just three and one years, in order.
Bulyanhulu, alternatively, has a yearly production of 330,000 ounces of gold with the expected remaining lifespan of 21 years. Throughout the last 10 years that Acacia Mining has been working in Tanzania, its production has been more than 9 million ounces of gold, leading to a direct impact on Barrick Gold, which owns 63.9 percent of Acadia's shares, since 12 percent of Barrick Gold's overall income is from Tanzanian gold.
Tanzania's extensive gold wealth is a blessing and a curse as well. Depending heavily on a single particular asset or resource puts any of the foreign investing mining companies in Tanzania and the country itself to internal and exogenous risk. Exogenous risks can be the differences in the prices of gold in the market; these can be solved by hedging or diversification. Since the economy of Tanzania is focused on mining, it is difficult to diversify, especially when most of the economy depends on the gold sector to determine consumer spending.
A Chart Illustrating Historical Gold Prices in USD per OZ.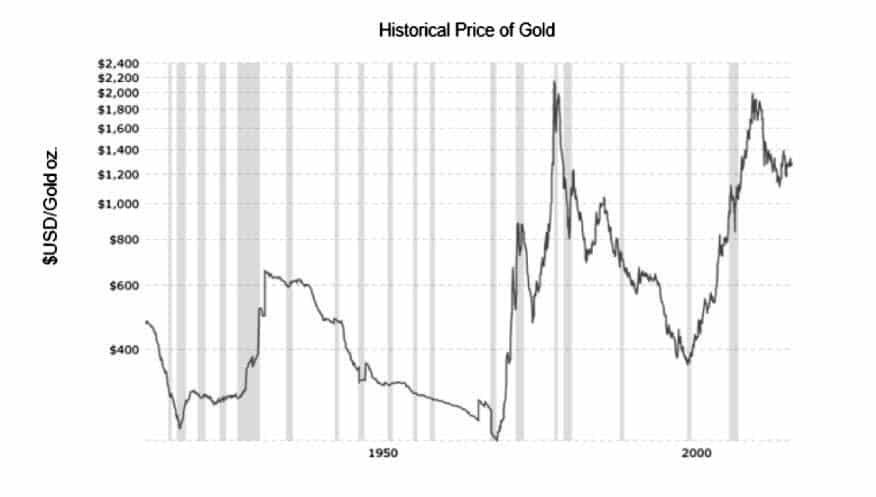 The advantage in this situation is that gold is historically well respected as a physical commodity and store of value, making it the choice asset in periods of increased political turmoil, which with the political climate today, favors Tanzania and its economic investment.
On the flip side, the more Tanzania depends on its gold rush, the more aggressive intervention it will use when facing any potential internal or foreign threats in the economy. Investors should avoid this risk by bankrolling parallel corporate social responsibility (CSR) to diversify their investment within the economy. To make government intervention more disruptive with less likelihood of occurring.
Some other Canadian companies, including exploration and junior firms, have an interest in Tanzania's mining sector but simply lack operating mines in the country yet. The most significant of which is Midlands Minerals Tanzania, whose parent firm, Midlands Minerals, emphasis is on diamond and gold mining. Despite having 6 diamond and gold properties in Tanzania including the new Kilindi gold property and Itilima gold and diamond property, Midlands Minerals today focuses its operations in Ghana.
There is a very small list of copper mining companies in Tanzania, seems the volume is either to small to attract large companies or there is more investment needed in exploring potential areas that may have large deposits of the mineral.
Bad blood between the government of Tanzania and Acacia is starting to build up, with a new trend in increasing restraints on foreign investors in the country. Tanzania has a history of offering a conducive operating climate for mining firms as a result of the Mining Act of 1998, which was put in place to try and lure foreign financing in the mining sector.
However, the government has recently introduced prohibitions for foreign mining companies in Tanzania by putting in place stringent regulations and fines on mining companies, a policy widely supported by Tanzanians.
Recently, the government decided in July 2017 to bill Acacia with a huge USD 190 billion sum claiming uncollected taxes and related charges, and the reactions to the latest problems of some high profile executives quitting Acacia portrays the possibility for a long term period of heightened political risk in Tanzania's mining sector.
It uncertain on if the list of all mining companies in Tanzania will continue to be the same, grow or shrink because of the recent moves by the government as explained above. But, the country economy is growing rapidly in the past few years, it is an indication there will be more room for more investors in the mining sector.
Mining companies in Tanzania contact details:
If in need to explore more about this subject matter, you can check the list of mining companies and their contact details on yellow pages Tanzania (Tanzapages) – https://www.tanzapages.com/companies/Mining
For more articles on Minerals in Tanzania click here!