Acacia Mining PLC
– History, Operations, Practices and More
Acacia Mining PLC (previously African Barrick Gold plc) is a Tanzanian gold mining company that also has exploratory holdings in Mali, Burkina Faso, and Kenya. It was a component of the FTSE 250 Index until it was re-possessed by Barrick Gold Acacia Mining in September 2019. It is listed on the London Stock Stock Exchange and the Dar es Salaam Stock Exchange and was a part of the FTSE 250 Index before it was re-possessed by Barrick Gold in September 2019.
Acacia Mining
History
When Barrick Gold began mining in Tanzania in 2000, it created the Acacia Gold Mining company as a subsidiary.
Barrick's participation in Tanzania began the previous year, when it acquired the Bulyanhulu project as part of the Sutton Resources Ltd transaction. In 2000, Barrick purchased Tulawaka and Buzwagi as part of its purchase of Pangea Goldfields Inc. Finally, when Barrick purchased Placer Dome in 2006, it acquired North Mara. In 2010, Barrick Gold launched the company, which was originally listed as African Barrick Gold on the London Stock Exchange. [4] On November 27, 2014, the company name  was changed to Acacia Mining, but was re-possessed by Barrick Gold later in September 2019.
Acacia Mining Operations
North Mara, Buzwagi, and Bulyanhulu are the company's three mines in northwest Tanzania.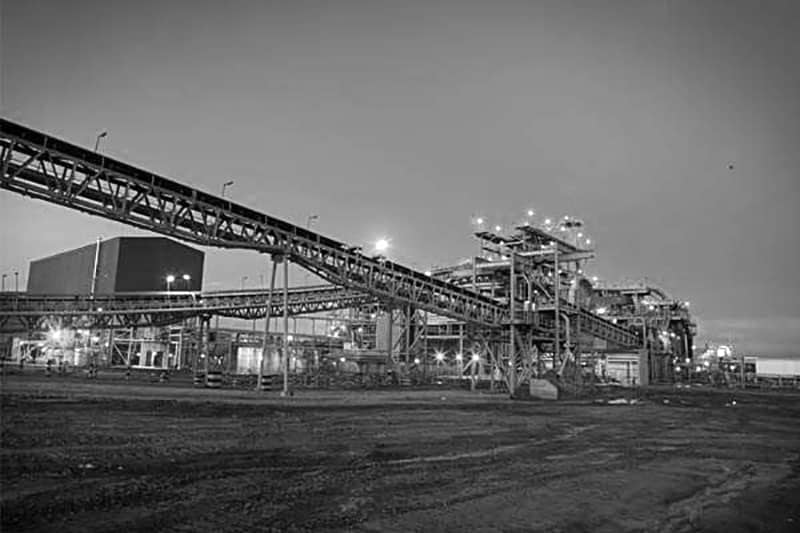 The Gold Mine in Bulyanhulu is a subsurface / underground gold mine located 55 kilometers south of Lake Victoria in Tanzania's Shinyanga Region.
When Barrick bought Sutton Resources in 1999, it bought the project, and the mine opened in 2001.
Tanzania became Africa's third biggest gold producer with the opening of Bulyanhulu, the country's deepest mine.
The Gold Mine in Buzwagi  is an open pit gold mine situated 6 kilometers southeast of Kahama in Tanzania's Shinyanga Region. Acacia Mining Tanzania operations began in 2009, is Tanzania's second biggest mining project and the country's largest single open pit mine.
North Mara Gold Mine
The Gold Mine in North Mara is an open pit gold mine in Tanzania's Mara Region's Tarime District. The mine, which first opened in 2002, was bought by Barrick in 2006 when Placer Dome was purchased.
Practices in
Acacia Mining Company
In May 2019, Acacia Mining was fined $2.4 million for allegedly polluting the North Mara mine in Tanzania. Tanzania's National Environment Management Council gave a directive to preserve the environment from contamination from the mine's tailings dam.
Violations of Human Rights by
Acacia Mining Limited
Since 2014, security guards contracted by Acacia Mining have murdered 22 individuals and wounded 69 others at the North Mara gold mine.
Since the mine's opening in 1999, Tanzanian human rights organizations claim that up to 300 civilians have died as a result of the mine. In their 2014 annual report, Acacia listed just 17 civilian fatalities in North Mara, and six civilian deaths in their 2016 report. On the job, no Acacia security personnel have been slain.  In 2015, Acacia Mining agreed to settle out of court for an unknown amount after a lawsuit was made against them in the London High Court after an event in which six individuals were reportedly murdered by police employed by Acacia," according to the Financial Times. "At its mine, the corporation confesses to providing per diem fees for the cops." Following a visit to the North Mara mine in September 2017, the International Council of Jurists expressed "great concern regarding the nature of many of [the] claims and the difficulty [victims] had in seeking any proper recourse and recompense."
At the North Mara gold mine, many women allege to have been raped.
A 9-year-old child was crushed and murdered by a police-driven mining truck in July 2018, while the driver attempted a shortcut. As the police attempted to disperse the gathering, four ladies who had come to sit by the girl's corpse were hurt by teargas canisters. Acacia's grievance procedure at the North Mara mine was judged to be in violation of the UN Guiding Principles on Human Rights and Business, the worldwide norm for enterprises, in June 2019.
Acacia Mining Corruption
Acacia Mining allegedly paid Tanzanian government officials  Jerry Minja and Adam Yusuf, as well as others in charge of evaluating properties near the North Mara gold mine in North Mara that it intended to purchase, beginning in 2013. The alleged bribes were paid in cash and amounted more than $400,000.00. Jerry Minja, a district land official who got cash payment, indicated that his contract precludes him from discussing the specifics of the deal. According to the Wall Street Journal, the initial whistleblower wanted to expose the payments to the US Justice Department's Foreign Corrupt Practices Act section and the US Securities and Exchange Commission. Three associates were accused with corruption, money laundering, for corruption, money laundering, forgery, organized crime and conspiracy by Tanzanian authorities. Despite claims that the payments were legitimate, the British Serious Fraud Office launched an inquiry in Tanzania, according to the Wall Street Journal in 2018.
Acacia Mining Evasion of Taxes
A Tanzanian government tribunal concluded in 2016 that a "sophisticated plan of tax fraud" was created in Tanzania and penalized Acacia Mining for under-declaring export income from the Buzwagi and Bulyanhulu mines since 2000, according to Bloomberg.
Acacia never paid a dollar of income tax" to the government of Tanzanian, according to John L. Thornton of The Globe and Mail.
Acacia Mining was accused by Tanzania's government in May 2017 of "underreporting its gold shipments by a factor of 10." Acacia acknowledged the existence of silver, copper and gold in its mineral sand shipments, but not other precious metals, according to the inquiry. The committee discovered unreported zinc, titanium, iridium, iron and sulfur in the shipments. According to the investigation, Acacia claimed 1.1 tons of gold in a vessel that held up to 15 tons of gold. After that, the Tanzanian government banned the export of copper and gold concentrates. Acacia's market value was halved as a result of the charge and suspension. Thornton met with Tanzanian President John Magufuli for six hours in October 2017 to arrange a settlement that includes Acacia paying the Tanzanian government $300m and the government also acquiring a 16 percent share in Acacia's mines. Despite the fact that Acacia would be accountable for the payment, Thornton allegedly did not disclose to Acacia the details of the settlement until after the transaction was publicized.  Acacia's senior executives — Brad Gordon(CEO), Andrew Wray(CFO), and Mark Morcombe (COO) – left shortly after Thornton's contract with Magufuli was publicized.
Canadian Journalists for Freedom of Expression
Journalists in Tanzania were intimidated and harassed for reporting about Acacia mining mines, according to Canadian Journalists for Free Expression.
Acacia Mining Tanzania Dispute
The dispute involving Acacia Mining in Tanzania refers to a long-standing conflict between the Tanzanian government and Acacia Mining over various issues, including taxes, royalties, and alleged environmental violations. The government accused Acacia Mining of underreporting gold exports and demanded substantial tax payments and a renegotiation of mining contracts. 
In 2017, the Tanzanian government imposed a ban on the export of gold concentrate produced by Acacia Mining's mines, alleging that the company had been evading taxes and undervaluing the exported minerals. This led to a significant decline in Acacia Mining's operations and stock value.
Acacia Mining Stock
Here's the information about the acacia mining Barrick stocks:
acacia mining share price: $234.60
acacia mining stock price: $235.40
acacia mining market cap: $666.33
Check out the acacia mining annual report here!
Acacia mining tanzania contacts
Address: 11th Floor Tanhouse, 34/1 Kibisho St, Dar es Salaam, Tanzania
Phone: +255 22 216 4200
For more articles on Minerals in Tanzania click here!