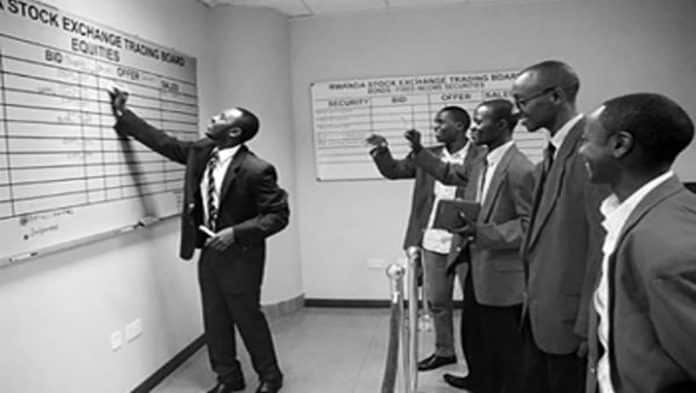 Dar es Salaam Stock Exchange – History, Affairs, Market Listing
What is Dar es Salaam Stock Exchange?
The Dar es Salaam Stock Exchange PLC (DSE) is situated to the west of Kivukoni, Ohio Street, in South-Eastern Dar es Salaam, Tanzania's largest city and commercial capital. The stock exchange was founded in September 1996 and began trading operations in April 1998. Dar es Salaam Stock Exchange is a member of the World Federation of Exchanges and the African Stock Exchanges Association. It opens for five days every week, Monday to Friday, with the trading commencing at 10 am and ending at 2.00 pm.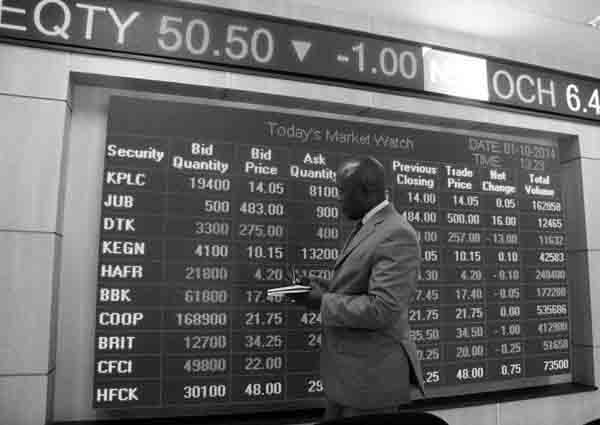 The Dar es Salaam Stock Exchange listing requirements and all other activities are supervised and monitored by the Capital Markets and Securities Authority (CMSA). Dar es Salaam Stock Exchange works closely with Kenya's Nairobi Securities Exchange (NSE) and the Ugandan Uganda Securities Exchange (USE). There are plans to amalgamate all three and form a common bourse for East Africa.
Category
Public
Address
Golden Jubilee Towers, 14th Floor, Ohio Street, Dar es Salaam
Coordinates
 39°17′21.0″E 6°48′48.9″S
Founded
September 19 1996
Owner
Tanzanian Government (15 per cent) Public (85 per cent)
Honourable mentions
Pius A. Maneno – Chairperson
Marwa Morem – CEO
Currency
Tanzanian Shilling
Number of listed companies
29
Market cap
As of June 2015 Tshs 23,721.49 billion
Indices
Dar es Salaam Stock Exchange Index- DSEI

Tanzania Dar es Salaam Stock Exchange Index- TSI
Banks, Finance and Investment– BI
Industrial & Allied- IA

Website
Stock Exchange Website
History of the Dar es Salaam Stock Exchange Market
Incorporation of the Dar es Salaam Stock Exchange Tanzania
Dar es Salaam Stock Exchange was founded by the CMSA under the 1994 CMS Act in Tanzania's Dar es Salaam. It was then incorporated on September 19 1996. Dar es Salaam Stock Exchange was a non-profit-making organization because its incorporation as a private company limited had been by guarantee rather than as a result of possessing share capital in the Companies Ordinate.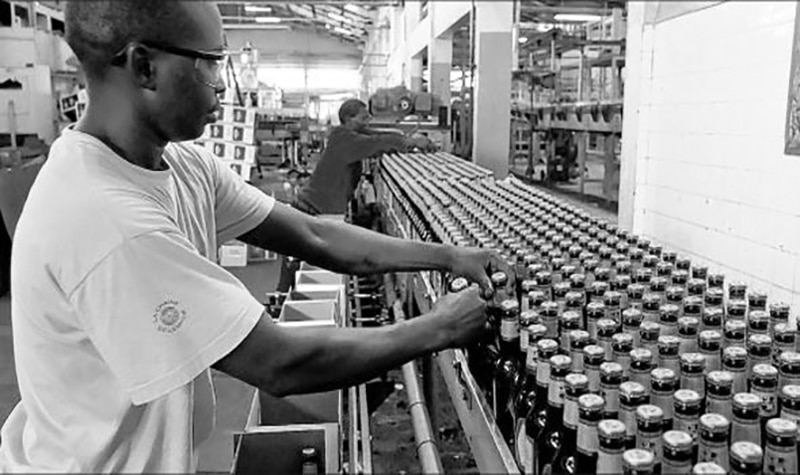 The Dar es Salaam Stock Exchange started its operations on April 15 1998 with the first two companies being TOL Gas Limited and Tanzania Breweries (TBL) respectively, with both of them joining in 1998. The holdup was because of the inevitable background preparations for operations such as the formulation of trading and issuance rules and training of new Dar es salaam stock exchange brokers.
Demutualisation
2011
2012
2013
2014
2015
2016
2017
2018
2019
Value of Shares traded (Tshs Billion)
48.25
44.45
73.00
272.45
879.22
733.66
711
208
625
Tanzania Share Index (TSI)
1,051.92
1,206.99
1,840.11
3,561.62
4,684.09
3,706.15
3,919
3,431
3,691
Dar es Salaam Stock Exchange Market Capitalization (Tshs Billion)
5,926
12,773
14,058
18,902
23,721
21,728
23,076
19,677
17,105
Summary of Expense and Income
Income (Tshs Billion)
2.01
1.81
2.09
3.5
4.35
4.79
10.70
6.43
8.39
Deficit /Profit (TShs Million)
n/a
−338.85
186.35
501.01
1,942.85
2,010.26
5,266
1,757
3,547
Expenses (Tshs Billion)
1.73
2.25
2.04
3.00
3.07
3.10
5.44
4.67
4.84
Summary of Bonds and Securities
Outstanding Listed Govt. Bonds value (Tshs Billion)
1,912.97
2,287.31
2,991.77
3,696.15
4,263.67
4,896.85
8,108
9,436
10,533
Fixed Income Securities Trading (Tshs Billion)
363
248
452
477
    –
–
–
–
–
Treasury Bonds Listed (Tshs Billion)
918
433
977
–
–
–
–
–
–
On June 29 2015, the Dar es Salaam Stock Exchange was re-registered as a public limited company. The name of the company was changed to Dar es Salaam Stock Exchange Public Limited Company. It started selling its shares on May 16 2016 and became the 3rd African exchange to self-list after the Nairobi Securities Exchange in 2014 and the Johannesburg Stock Exchange in 2006. 30 per cent of the company's stock were offered on the stock exchange and were represented by 15 million ordinary shares.
Corporate Affairs
In June 2011, the Dar es Salaam Stock Exchange began its 5-year plan. Its financial year starts on July 1 and ends on June 30. In 2017, it was adjusted to follow the calendar year.
Ownership
The stock of the company was under the ownership of individuals and corporate entities as of 2019 December. The biggest shareholders are shown in the least below
Ownership of Dar es Salaam Stock Exchange Stock
Rank
Owner name
Percentage Ownership
5th
General Public
58.0
4th
National Investments Company Limited Tanzana
5.0
3rd
F. Rajabali, Sajjad Rajabali and Mr Aunali
10.0
2nd
Briarwood Capital Partners L.P
12.0
1st
Tanzanian Government
15.0
TOTAL
100
Services
Dar es Salaam Mobile Trading launched on August 20 2015 to enable people in rural areas where there are no brokers. The platform was named "soko la hisa kiganjani". A design of Maxcom Africa, it is conformable with all cell phone operators in Tanzania. The objective of this program is to enable more people to take part in the Dar es Salaam Stock Exchange market as presently there are merely 400,000 participants in a nation with 50 million people.  By the end of 2015, more than 1000 entrepreneurs used the program. The popularity of the platform continued to rise and at the termination of 2016 Quarter 1, the number of traders of the mobile platform had risen to 3000.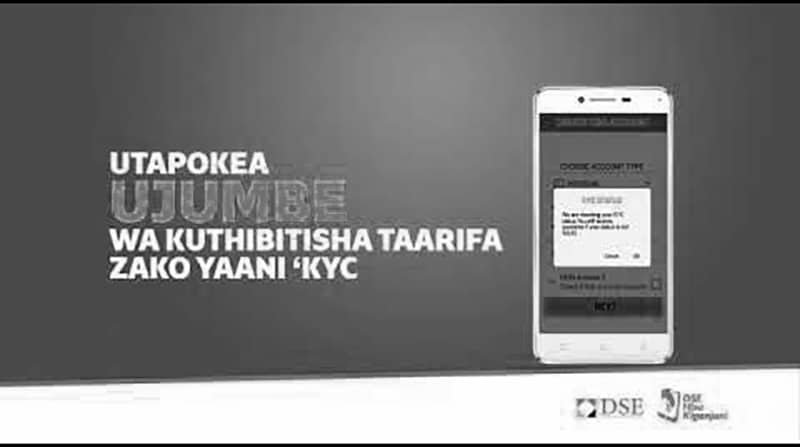 Dar es Salaam Stock Exchange Listed Companies
There were twenty-seven listed companies, eight government bonds and five corporate bonds as of August 2020. The Dar es Salaam Stock Exchange today, has the following market listings summarized in the table below.
Main Exchange – Dar es salaam Stock Exchange Listed Companies
Company
Symbol
Date listed
ISIN
Notes
     Gases Limited
     TOL
15/04/1998
TZ1996100008
Oxygen production, Welding equipment, Industrial gases
Tanzania Cigarette Company Limited
TTC
16/11/2000
TZ1996100032
Tobacco products, Cigarettes
Tanzania Tea Packers
TATEPA
17/12/1999
TZ1996100065
Tea Distribution and packing, Coffee distribution and packing
Tanzania Breweries Limited
TBL
09/09/1998
TZ1996100016
Beer Distribution, Beer Brewing, Beer Marketing
Tanzania Portland Cement Limited Company
TWIGA
29/09/2006
TZ1996100024
Cement
Swissport Tanzania PLC
SWISS
26/09/2003
TZ1996100040
Ground Handling, Aviation, Cargo Handling
Tanga Cement Company
SIMBA
26/09/2002
TZ1996100057
Cement
National Microfinance Bank
NMB
06/11/2008
TZ1996100222
Finance, Banking
KCB group
KCB
17/12/2008
KE0000000315
Finance, Banking
Dar es Salaam Community Bank
DCB
16/09/2008
TZ1996100214
Finance, Banking
Jubilee Holdings Limited
JHL
20/12/2006
KE0000000273
Insurance
East African Breweries Limited
EABL
29/06/2005
KE0000000216
Gin, Beer, Spirits
National Media Group
NMG
21/02/2011
KE0000000380
Printing, Publishing, Broadcasting, Television
Precision Air Services Limited
PAL
21/12/2011
TZ1996101048
Aviation Services
CRDB Bank
CRDB
17/06/2009
TZ1996100305
Finance, Banking
Swala Gas and Oil
SWAL
11/08/2014
TZ1996101865
Gas and Oil
African Barrick Gold
ACA
07/12/2011
GB00B61D2N63
Mining
Dar es Salaam Stock Exchange
DSE
12/07/2016
TZ1996102434
Stock Exchange
TCCIA Investment PLC
TICL
16/03/2018
Finance, Mutual Fund
Uchumi Supermarkets
USL
15/08/2014
KE0000000489
Supermarkets
National Investments Company (Limited) Tanzania
NICO
03/06/2018
Finance, Mutual Fund
Vodacom Tanzania
VODA
15/08/2017
TZ1996102715
Telecommunication Service Provider
Kenya Airways
KA
01/10/2004
KE0000000307
Aviation
For a more current list of companies please always consult https://dse.co.tz/listed-companies
Kenya Airways and East African Breweries are cross-listed at the Nairobi Securities Exchange and in Uganda's USE.
KCB (Kenya Commercial Bank) Group and Uchumi Supermarkets and Nation Media are cross-listed at the USE , the Rwanda Stock Exchange and Kenya's NSE.
National Investments Company Tanzania was delisted in 2011 and listed again on June 3 2018. It was initially listed on July 15 2008.
EGM – Enterprise Growth Market
| | | | | |
| --- | --- | --- | --- | --- |
| Company | Symbol | Date Listed | ISIN | Notes |
| Mwalimu Commercial Bank | MCB | 27/11/2015 | TZ1996102129 | Banking |
| MUCOBA Bank PLC | MUCOB | 10/09/2016 | TZ1996102419 | Banking |
| Mkombozi Commercial Bank | MKCB | 29/12/2015 | TZ1996101972 | Banking |
| Maendeleo Bank | MBP | 04/11/2013 | TZ1996101683 | Finance, Banking |
| Yetu Microfinance PLC | YETU | 10/03/2016 | TZ1996102344 | Microfinance |
| JATU PLC | JATU | 23/11/2020 | | Agriculture |
Other Important Things About the Dar es Salaam Stock Exchange
Dar es Salaam Stock Exchange pdf – PDF
For more investment in Tanzania articles click here!