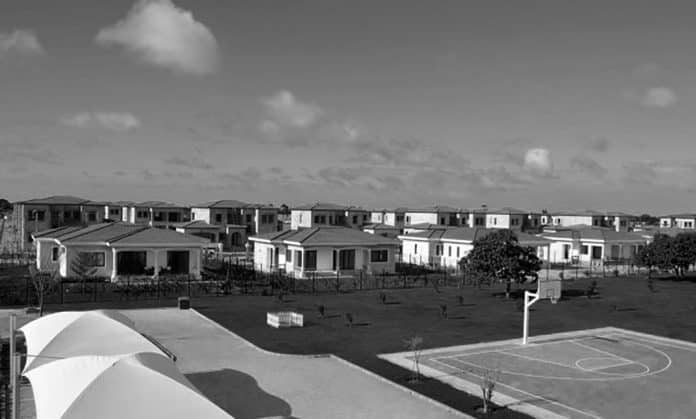 Tanzania Real Estate – Residential Housing, Office, Retail, Industrial Markets and Investment Opportunities
The sector of real estate in Tanzania contributed 3.1% of the nation's real GDP in 2019, with US$ 1.5 billion, up from US$ 1.2 billion recorded in 2015. 
The real estate market in Tanzania has been experiencing growth in recent years, driven by various factors such as population growth, urbanization, and foreign investments. Major cities like Dar es Salaam, Arusha, and Mwanza have witnessed significant development in the real estate sector. The number of real estate developers in Tanzania has also grown due to the vast opportunities.
Here are some key points to consider regarding the Tanzania real estate investment opportunities and market in general:
Tanzania Real Estate Market in Different Angels
Residential Housing Industry in Tanzania 
Individual housebuilders account for more than 70% of the overall housing supply in Tanzania. The rest is handled by the public sector, which includes local governments, the Watumishi Housing Company (WHC), the Tanzania Building Agency (TBA), the National Housing Corporation (NHC), and pension funds like the National Social Security Fund (NSSF), as well as private residential developers. 
Tanzania's demand for affordable housing is approximately 200,000 units per year, with a current housing shortfall of 3,000,000 units. 
Tanzania had 12.3 million households in 2018, with 67% (8.2 million) rural and (33%) 4.2 million urban. 
Dar es Salaam dominates the urban housing sector, with an estimated 51% of residents renting. The city's most costly residential residences are at the Msasani Peninsula and Oyster Bay. 
Prime residential rates in Dar es Salaam fell 72 percent in the last five5bedroom flat in 2015 to around US$ 2,900 by 2019. The drop results from a greater supply of units combined with slower demand. 
Dar es Salaam housing costs range from US$ 300,000 to US$ 500,000 for a three-bedroom house in prime neighborhoods and are available for USD 50,000 in other regions.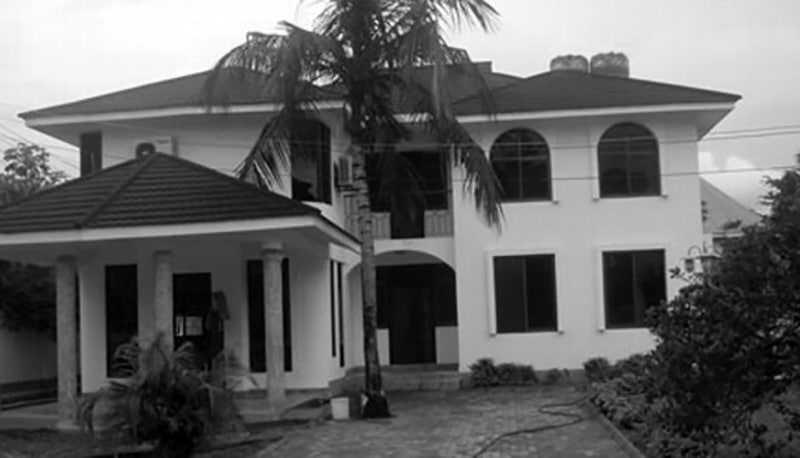 Following the Tanzanian government's decision to move all institutions and ministries to Dodoma, the capital is now regarded as a growing market for housing properties. The rising expat community has also raised demand. 
The average monthly rent for a prime three-bedroom apartment in Dodoma is between 2,500 to 3,000 USD. 
In 2016, the NHC opened the Iyumbu sateLlite complex, which has 300 3-bedroom stand-alone dwellings and other amenities for middle and low-income residents. Prices range from 25,109 to 36,551 USD. 
Office Market in Tanzania 
Dar es Salaam is Tanzania's primary center of activities in the office market. Historically, all government offices have been housed there, as have all private organizations and diplomatic missions. 
However, due to an excess of new spaces flooding the market, office rates have been reducing over the last five years, from US$ 25 per sqm monthly in 2015 to US$ 12 in 2019. 
Furthermore, the nation's administration chose to relocate from Dar es Salaam to Dodoma. Prices in Dodoma's real estate market are projected to rise as a result of this move. 
The Tanzanian Retail Industry 
Tanzania's official retail activity is concentrated in Dar es Salaam, the country's primary commercial center. Small retail centers dominate dar es Salaam's retail market in residential neighborhoods. 
Dar es Salaam has 153,000 square meters of retail space. Mwenge's Mlimani City Mall, Upanga's Aura Mall, and Kisutu's Mkuki Mall are the most prominent luxury malls. 
The average monthly rent is US$ 20 per sq. meter, with a selling price of US$ 2,200 per sq. meter. 
Dar es Salaam's formal retail sector is undersupplied, providing investors with a chance for expansion. 
Nevertheless, informal retail accounts for 80% of Dar es Salaam's retail market, with on-street sales in impromptu makeshift sidewalks known locally as "Wamachinga." 
Industrial Market in Tanzania 
Increased investment and commercial activity in Dar es Salaam have increased demand for storage space, particularly along Nyerere Road, the city's critical industrial district. 
Dar es Salaam is a vital transit trade port, processing 95% of Tanzania's commerce and linking landlocked countries (Burundi, Zambia, Rwanda, Zambia, Malawi, and the eastern Democratic Republic of the Congo) with their foreign trading partners. 
On the other hand, Prime industrial rents have fallen by half in the last four years, from US$ 5 per sq meter monthly in 2016 to 3.5 US$ in 2019, as a result of an excess of developments, which has resulted in increased vacancies. 
Tanzania's industrial sector is predicted to grow as a result of recent offshore natural gas discovery and a slew of scheduled infrastructural projects.
Real Estate Investment in Tanzania
Real estate investment in Tanzania can be an attractive option due to the country's growing economy, increasing urbanization, and favorable investment climate. Here are some key points to consider when it comes to real estate investment in Tanzania:
1. Economic Growth: Tanzania has experienced steady economic growth over the past decade, driven by sectors such as agriculture, tourism, mining, and construction. This growth has created demand for housing and commercial properties.
2. Urbanization: Tanzania's urban population is growing rapidly, leading to an increased need for housing and infrastructure. Cities like Dar es Salaam, Arusha, and Mwanza offer potential investment opportunities, particularly in residential and commercial real estate.
3. Infrastructure Development: The Tanzanian government has been investing in infrastructure development, including transportation networks, energy, and telecommunications. These improvements enhance the overall attractiveness of real estate investments.
4. Tourism Potential: Tanzania is known for its stunning natural beauty and wildlife, attracting tourists from around the world. Investment in tourist accommodation, such as resorts, lodges, and vacation rentals, can be a lucrative option.
5. Foreign Investment: Tanzania has implemented policies to encourage foreign investment and protect investors' rights. The government has introduced various incentives, including tax breaks and streamlined procedures, to attract foreign capital.
6. Land Ownership: In Tanzania, there are two types of land ownership: leasehold and freehold. Leasehold grants the investor the right to use the land for a specific period, while freehold allows outright ownership. It's crucial to understand the land tenure system and ensure proper due diligence before investing.
7. Real Estate Market: The real estate market in Tanzania offers diverse opportunities, including residential, commercial, industrial, and agricultural properties. Conduct thorough market research to identify specific areas and property types that align with your investment goals.
8. Legal Considerations: Engaging local legal experts and understanding the legal framework is essential for a successful investment. It's important to navigate property acquisition processes, zoning regulations, land use policies, and any applicable taxes or fees.
9. Infrastructure and Services: Assess the availability and quality of infrastructure and essential services like water, electricity, and telecommunications when evaluating potential investment locations. Adequate infrastructure can enhance the value and attractiveness of a property.
10. Risk Assessment: Like any investment, real estate in Tanzania carries certain risks. Conduct a comprehensive risk assessment, including political stability, market volatility, and potential changes in regulations. Diversification and a long-term investment perspective can help mitigate risks.
Remember, it's always advisable to consult with local real estate professionals, lawyers, and financial advisors who have expertise in the Tanzanian market. They can provide you with detailed insights and guide you through the investment process to maximize your chances of success.
Tanzania Real Estate for Sale Connections
Other Important Information Related to Real Estate Tanzania Sale and Market in General
Popular locations and most searched:
Oyster bay Tanzania real estate
Real estate Arusha Tanzania
Real estate Tanzania Dar es salaam – real estate Dar es salaam Tanzania
Zanzibar Tanzania real estate
Real estate jobs in Tanzania
In Tanzania, the real estate sector offers various job opportunities. Some common real estate jobs in Tanzania include:
1. Real Estate Agent/Broker: These professionals assist clients in buying, selling, and renting properties. They provide guidance throughout the transaction process, market properties, and negotiate deals.
2. Property Manager: Property managers oversee the daily operations of rental properties. They handle tasks such as tenant screening, rent collection, property maintenance, and lease management.
3. Real Estate Developer: Developers are involved in the construction and development of real estate projects. They identify potential investment opportunities, acquire land, coordinate construction activities, and manage the project from start to finish.
4. Real Estate Valuer/Appraiser: Valuers assess the value of properties for various purposes, including sales, purchases, mortgages, and insurance. They conduct inspections, analyze market trends, and prepare valuation reports.
5. Real Estate Consultant: Consultants provide expert advice on real estate matters to clients. They may offer guidance on property investment, development strategies, market analysis, and feasibility studies.
6. Real Estate Analyst: Analysts conduct research and analysis to assess the viability of real estate projects. They evaluate market trends, conduct financial modeling, and provide recommendations based on their findings.
7. Real Estate Marketing Specialist: Marketing specialists promote real estate projects and properties to potential buyers or tenants. They develop marketing strategies, create advertising campaigns, organize property showings, and manage online listings.
8. Real Estate Lawyer: Lawyers specializing in real estate handle legal matters related to property transactions. They draft and review contracts, handle title searches, facilitate property transfers, and resolve disputes.
9. Real Estate Researcher: Researchers gather data, analyze market trends, and provide insights into the real estate industry. They track market indicators, monitor property prices, and compile reports for industry stakeholders.
10. Property Inspector: Inspectors assess the condition of properties to identify potential issues or defects. They conduct inspections before property purchases, during construction phases, or for insurance purposes.
These are just a few examples of real estate jobs in Tanzania. The specific opportunities and job titles may vary based on the local real estate market and the size of the company or organization. It's advisable to explore local job portals, real estate firms, and professional networks to find relevant job openings in Tanzania's real estate sector.
If you would like to learn more about real estate in Tanzania, you can download the real estate business in Tanzania pdf for further details.
For more investment in Tanzania articles click here!