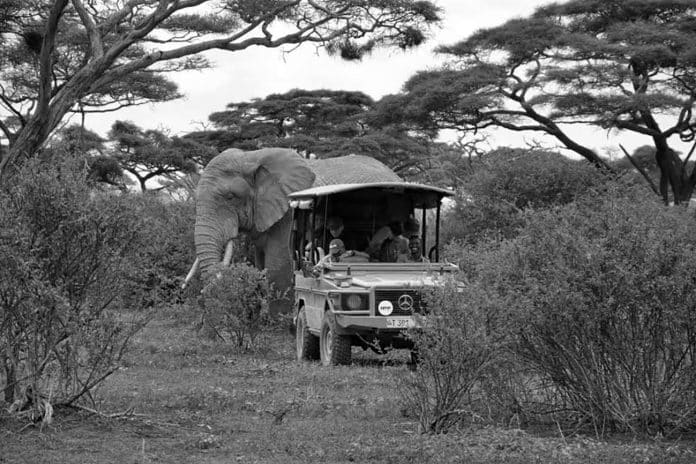 Exploring Tanzania: A Guide to the Best Tanzania Safari Packages
Tanzania is a paradise for wildlife enthusiasts, offering a plethora of safari experiences that allow you to immerse yourself in Africa's raw beauty. From witnessing the great migration to birdwatching in the Serengeti, the best Tanzania safari packages offer a variety of experiences that cater to all interests. This article guides you through the top safari packages in Tanzania, highlighting what makes each one special.
Arusha National Park Safari
Formerly known as Ngurdoto Crater Highland National Park until 1967, Arusha National Park is a gem located in Northern Tanzania. This safari offers the perfect blend of stunning landscapes, abundant wildlife, and thrilling adventure.
Highlights of the Arusha National Park Safari
Chance to spot diverse wildlife like giraffes, zebras, and colobus monkeys.

Witness the breathtaking views of Mount Kilimanjaro.
Explore the park by foot with a guided walking safari.
Best of Tanzania Safari
This 8-day safari package gives you an all-encompassing experience of Tanzania's diverse wildlife and stunning landscapes.
What to Expect from the Best of Tanzania Safari
All-inclusive package including meals, accommodation, and park entry fees.

Visit to Lake Manyara, famous for its flamingos and tree-climbing lions.
Safari through the Serengeti, home to the largest concentration of wildlife on the planet.
Note: This safari package is perfect for those looking for a comprehensive Tanzanian experience.
Chimpanzee Sky Safari
For an off-the-beaten-path experience, consider the Chimpanzee Sky Safari. This safari lets you explore Lake Tanganyika, the second largest lake in Africa.
Key Attractions of the Chimpanzee Sky Safari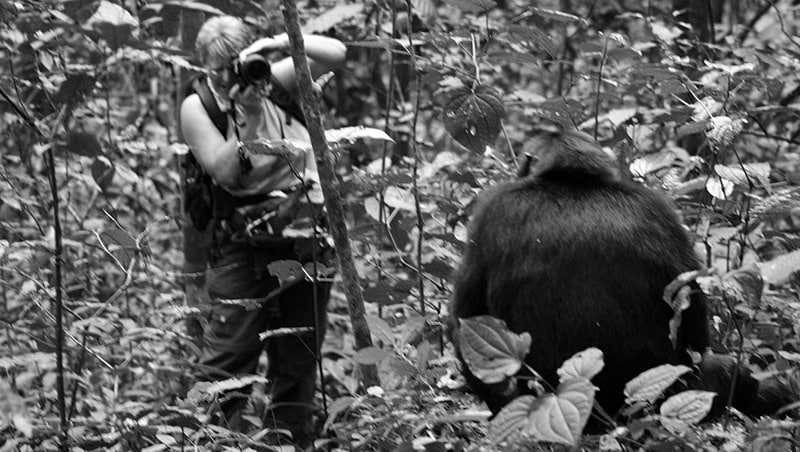 Incredible chimpanzee tracking experiences in the Mahale Mountains.

Boat safaris on Lake Tanganyika.

Luxury accommodation in secluded, tranquil locations.
Elephant Safari Experience
Experience the thrill of being up close with the majestic African elephants in their natural habitat.
Highlights of the Elephant Safari Experience
Visit to Lake Manyara National Park and Ngorongoro Crater, both known for their elephant populations.

Learning about elephant conservation efforts.

Opportunities for stunning wildlife photography.
Ngorongoro Crater Safari
The Ngorongoro Crater Safari is undoubtedly one of the best Tanzania safari packages for those seeking a unique wildlife experience.
Top Features of the Ngorongoro Crater Safari
Game drives in the Ngorongoro Crater, home to a high density of wildlife.
Visit to Olduvai Gorge, one of the most important paleoanthropological sites in the world.
Luxury lodges offering magnificent crater views.
Serengeti Flying Safari
This is an exciting option for those seeking a luxury safari experience. The Serengeti Flying Safari offers an unparalleled view of the Serengeti from a bird's eye perspective.
Highlights of the Serengeti Flying Safari
Aerial view of the Serengeti plains and the great migration.

Luxurious bush camps and lodges.

Customizable itinerary based on your interests and preferences.
Sky Safari Package
This package offers grand safari adventures to all of Tanzania's alluring destinations. It is perfect for those who want to experience everything Tanzania has to offer.
Features of the Sky Safari Package
Covers multiple national parks and game reserves.

Includes both land and air safaris.

Luxurious accommodation and personalized service.
Tanzania Big 5 Safari
In Africa, the Big Five game animals are the lion, leopard, rhinoceros, elephant, and Cape buffalo. The Tanzania Big 5 Safari provides thrilling encounters with these iconic species.
Highlights of the Tanzania Big 5 Safari
Game drives in Serengeti National Park and Ngorongoro Crater.

Chance to spot all of the Big Five animals.

Professional guides with extensive knowledge of wildlife and ecology.
Custom Tours
Apart from the packaged safaris, many tour operators offer tailor-made tours. These tours allow you to create your own itinerary based on your interests and preferences.
Advantages of Custom Tours
Flexibility to choose your desired destinations and activities.

Personalized service and attention.

Ideal for families, couples, or groups with specific interests.
Conclusion
The best Tanzania safari packages offer a wide range of experiences, from traditional game drives to unique aerial safaris. Whether you're a first-time safari-goer or a seasoned traveler, there's a package that's perfect for you. Happy exploring!
Remember: Each safari package offers a unique experience. Choose one that aligns with your interests, budget, and the kind of wildlife you wish to see.
For more articles related to Things to Do in Tanzania (Zanzibar), click here!