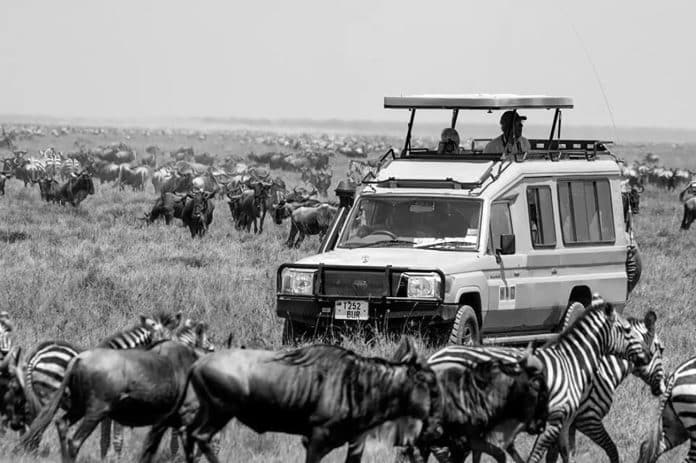 The Ultimate Guide to the Best Tanzania Safari Itinerary
Many explorers wish to travel via Tanzania. This East African country is known for its beautiful landscapes and abundant animals, and it provides a variety of safari experiences. However, making the appropriate decision is critical for the most enjoyable journey. This guide will go through the best Tanzania safari itinerary fit for all sorts of travellers.
Deluxe Safari and Beach Experience for Luxury Travellers
If luxury and comfort are important to you, the Deluxe Safari and Beach Experience is ideal. Imagine Travel, a renowned travel firm, has created an 11-night tour. The rough beauty of Tanzania's most famous safari sites is combined with the tropical elegance of the beach.
The tour begins in Kilimanjaro, where you will be escorted by your private guide to Tarangire National Park. Tarangire, a lesser-known but equally magnificent park, offers a sense of exclusivity and abundant wildlife encounters.
Visits to Lake Manyara National Park, Ngorongoro Conservation Area, and Serengeti National Park are also included in the programme. It culminates at the 5-star Matemwe Lodge on the tranquil beaches of the Zanzibar Archipelago.
Wildlife and Wilderness Safari for Families
Planning a safari with your family, especially with young children, necessitates extra care. The Africa Adventure Company's Family Wildlife and Wilderness Safari is ideal for such occasions. This bespoke tour allows you to tailor your best Tanzania safari itinerary to your specific needs and interests.
The 14-day trip concentrates on the parks of the Northern Circuit and incorporates cultural activities such as visits to local schools and indigenous communities, making it an excellent learning opportunity for children.
Romantic East African Safari for Couples
The Romantic East Africa Safari, curated by &Beyond, is designed just for couples. This 11-day private tour is ideal for a romantic getaway, whether you're on your honeymoon or preparing a surprise proposal.
The expedition starts with a flight from Kilimanjaro to the secluded Manyara Airstrip. Stays in atmospheric treehouses, gourmet meals on the crater floor, and early hot-air balloon safaris are all part of the adventure. The excursion closes with some downtime on Mnemba Island in the Zanzibar Archipelago.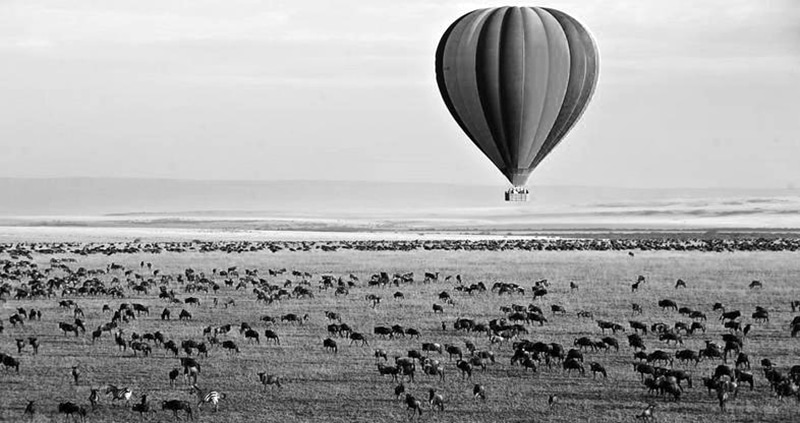 For Adventurers: Get Out of Town
Get Out of Town, a seven-night itinerary from Nomad Tanzania, is designed for individuals looking to detach from the rush and bustle of modern life. The emphasis is on isolated locations in southern Tanzania that are out of reach of WiFi and cell phone connectivity.
The adventure begins in Tanzania's largest and least accessible area, Ruaha National area. The itinerary's second half brings you to the Selous Game Reserve, where walking safaris and overnight camping in the bush add to the adventure.
Tanzania Migration Photo Safari is Ideal for Photographers
Photographers, whether amateur and professional, will enjoy the Tanzania Migration Photo Safari. This programme is centred on the Great Migration, an incredible display involving hundreds of thousands of wildebeest and zebra.
A skilled naturalist and talented photographer will lead the tour and educate you on how to get the best images. To ensure realism in your images, the itinerary focuses on less populated sections of the Serengeti.
Tanzania, with its teeming wildlife and magnificent landscapes, is a must-see for all nature lovers. There is a great and best Tanzania safari itinerary created specifically for you, whether you are a luxury traveller, a family, a couple, an explorer, or a photographer. Best wishes on your journey!
For more articles related to Things to Do in Tanzania (Zanzibar), click here!