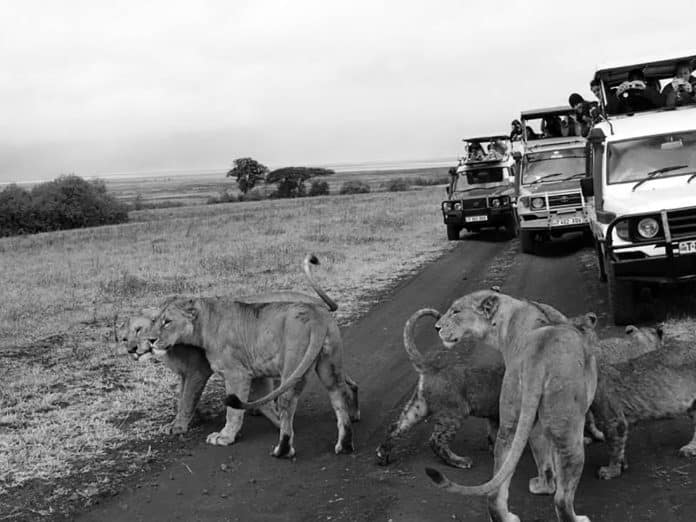 Embarking on Tanzania Serengeti Safari Tours: An Unforgettable Adventure
Tanzania Serengeti Safari Tours provide a memorable, one-of-a-kind experience. The Serengeti is a fascinating and renowned destination that promises an adventure of a lifetime, from experiencing the Great Migration to encountering the Big Five.
The Allure of Tanzania Serengeti Safari Tours
Taking Tanzania Serengeti Safari Tours takes you into the heart of Africa's most beautiful wildlife habitats. The Serengeti, which covers 1.5 million hectares, is famous around the world for its diverse wildlife, particularly its Big Five inhabitants. The park's terrain is an enthralling mix of huge plains, rocky outcrops, rivers, woodlands, and volcanic grasslands, all of which contribute to the park's distinct ecosystem.
The Serengeti is not only a wildlife paradise, but it also serves as a staging area for the yearly Great Migration, in which approximately 1.5 million wildebeest, joined by zebras and gazelles, make their way to richer pastures. This incredible natural phenomena provides amazing safari experiences, particularly during the appropriate season.
The Great Migration: A Spectacular Natural Display
Witnessing the Great Migration, the world's largest and longest overland migration, is one of the highlights of Tanzania Serengeti Safari Tours. Approximately 2 million wildebeest, zebras, and gazelles move through the wide plains of the Serengeti in search of water and fresh pasture in this spectacular sight. This trek is packed with peril, from hungry predators to perilous river crossings, making it an exciting show to see.
The Great Migration occurs all year, with the time and route determined by seasonal rainfall. In general, the wildebeest congregate in the Serengeti's south from late December to March, migrate north along the western corridor from April to May, cross the Mara River around September, and begin migrating south again in October.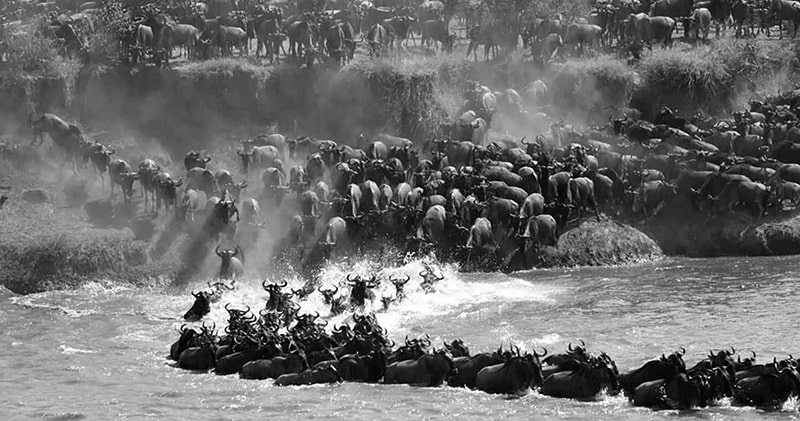 Serengeti National Park: A Closer Look
Serengeti National Park is Tanzania's oldest and most popular national park, and it is part of the Greater Serengeti Ecosystem. It was designated a world heritage site in 1979 and is considered one of the world's seven wonders. The park contains a wide diversity of habitats, including grassland plains, kopjes, riverine forests, swamps, and woodlands, which sustain a wide range of wildlife species.
The park is separated into four sections: the Western Corridor, the Northern Lobo area that stretches all the way to Kenya's Masai Mara, the Seronera Valley and Seronera River area, and the Southern Serengeti. Depending on the time of year and the movement of the wildlife, each of these places offers unique safari experiences.
Wildlife in the Serengeti: A Diverse Spectacle
The Serengeti National Park is open all year and is home to large herds of buffalo, eland, topi, waterbuck, impala, kongoni, and Grant's gazelle. The Big Five (lion, leopard, rhinoceros, elephant, and buffalo) live in the park, as do giraffes, warthogs, baboons, and African Wild Dogs.
The Serengeti is also home to over 500 bird species, including the black eagle, secretary bird, Kori bustard, shrikes, ostrich, crowned crane, and marabou storks, as well as endemics such as the stunning Fischer's Love bird. Tanzania Serengeti Safari Tours are a must for any wildlife fan because of the amazing range of species.
Serengeti Safaris with Nkollo Tours
Nkollo Tours is a famous Tanzania Serengeti Safari Tours company. They provide customised trips that are suited to your specific demands, providing an amazing experience. Nkollo Tours handles every aspect, from airport pickup to a thorough briefing on what to expect throughout the safari.
To enhance your safari experience, their safari packages often include hotels, meals, and a knowledgeable guide. One of the highlights is a visit to a Masai Village, which provides an intriguing glimpse into the local culture.
Combining a Serengeti Safari with Other Exciting Places
Tanzania, in addition to the Serengeti, has other wonderful places that can be included with your safari. Mount Kilimanjaro, Africa's tallest peak, is one such location. A day trip to Kilimanjaro includes a scenic climb to the Materuni Waterfall, a stop in a local town to learn how to make coffee and a peaceful conclusion at the Kikuletwa Hot Springs.
Other renowned safari places that can be included in your safari journey include Tanzania's Ngorongoro Crater and Tarangire National Park, both of which provide unique animal viewing possibilities.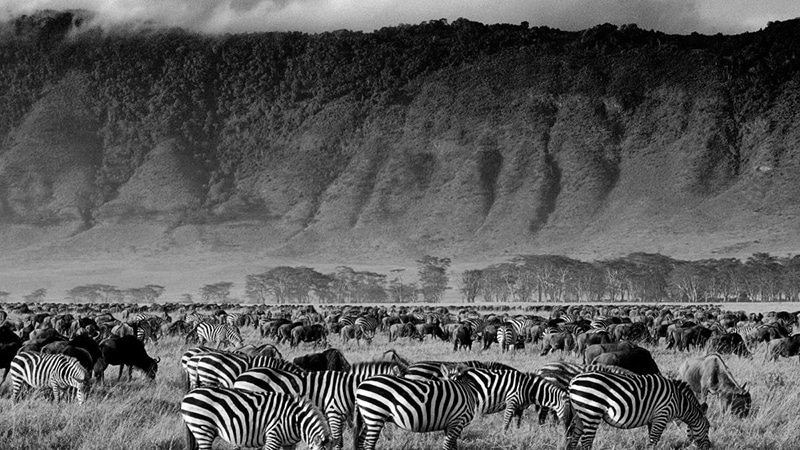 Choosing the Best Serengeti Safari Tour in Tanzania
The best Tanzania Serengeti Safari Tour for you is determined by your interests, money, and timing. Among the most popular safari tours are:
Serengeti Wildebeest Migration Safari with HerdTracker
Serengeti National Park honeymoon safari
Serengeti Safari in a Nutshell
7-day Mara and Serengeti Combination Tour
On Foot in the Serengeti
Each of these safaris provides a unique safari experience, with highlights ranging from viewing the Great Migration to walking through the Serengeti.
Planning a Tanzania Serengeti Safari Tour
Packing the correct clothes, making sure your documentation are in order, and having the essential vaccinations are all part of preparing for your Tanzania Serengeti Safari Tour. Remember to bring light, comfortable clothing and sturdy walking shoes. Remember to bring your camera and binoculars to capture the breathtaking wildlife and landscapes.
Check that your passport is valid for at least six months beyond your intended travel date and that no visas are necessary. It is also advised to receive vaccines for diseases like as yellow fever and malaria, as well as carry a personal medical kit.
Make a reservation for your Tanzania Serengeti Safari Tour
Tanzania Serengeti Safari Tours can be booked through a variety of tour providers, including Nkollo Tours and African Budget Safaris. These tour operators provide a variety of safari programmes to suit a variety of budgets and interests. To guarantee your position, book well in advance, especially during high season.
Finally,
Taking Tanzania Serengeti Safari Tours is an exciting trip that provides a once-in-a-lifetime opportunity to view Africa's incomparable wildlife and gorgeous landscapes. Whether you're experiencing the Great Migration, photographing the Big Five, or immersing yourself in local culture, a safari in the Serengeti is sure to be an exciting experience. Begin arranging your safari excursion right away!
Serengeti Tanzania Safari Youtube
For more articles related to Things to Do in Tanzania (Zanzibar), click here!