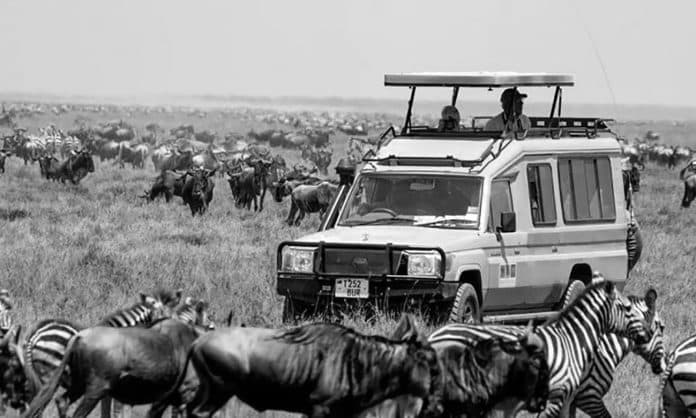 Embark on a 4 Day Safari in Tanzania
The magic of Tanzania is best experienced on a safari, and with a 4 day Tanzania safari, you will have an unforgettable journey through this East African gem. From exotic wildlife and picturesque landscapes to cultural experiences, the 4 days Tanzania safari is a must on every adventurer's bucket list.
Introduction to Tanzania
Located in East Africa, Tanzania is a country filled with diverse landscapes and rich wildlife. It's renowned for its iconic national parks, including the Serengeti National Park and the Ngorongoro Crater. These parks are home to a plethora of wildlife species making Tanzania a prime destination for safari enthusiasts.
4 Day Safari Tanzania: A Snapshot
A 4 day safari tanzania typically covers three major parks: Lake Manyara National Park, Serengeti National Park, and the Ngorongoro Crater. Each offers a unique safari experience, with varied landscapes and wildlife populations.
Lake Manyara National Park
The safari begins at Lake Manyara National Park, known for its tree-climbing lions and large flocks of flamingos. The park, nestled at the base of the Great East African Rift Valley, is a lush green haven that attracts a variety of wildlife due to its diverse habitats.
Serengeti National Park
Next, the safari heads to the Serengeti National Park, a world-renowned wildlife sanctuary famous for the Great Wildebeest Migration. This park is abundant in big cats, making it an excellent spot for viewing lions, leopards, and cheetahs in their natural habitat.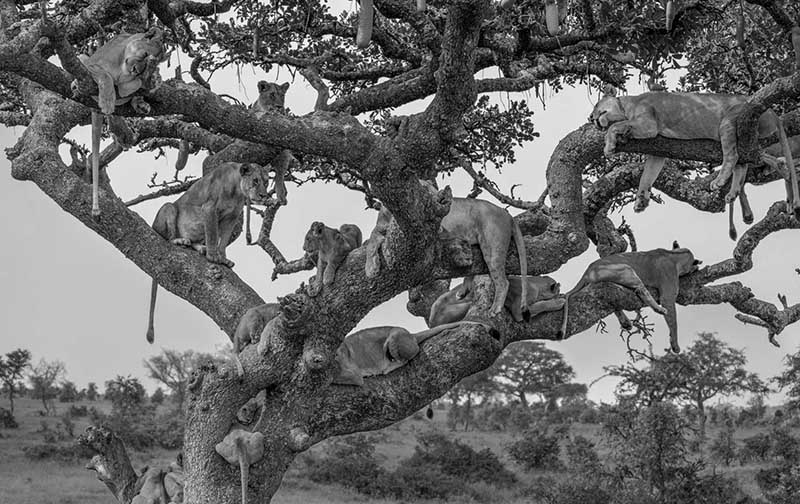 Ngorongoro Crater
The final stop is the Ngorongoro Crater, a natural wonder of the world. This large, unbroken, unflooded volcanic caldera is teeming with wildlife, including the rare black rhino, making it a must-visit destination on any Tanzania safari.
Best Time to Visit
Tanzania is a year-round destination, allowing for flexibility when planning a safari. However, the dry season from June to October is considered the best time to visit due to the increased visibility of wildlife.
Physicality and Comfort
The 4 days tanzania camping safari is designed to be comfortable and accessible for most people. While there will be a fair amount of driving on rough terrain, the safari vehicles are designed for maximum comfort and optimal wildlife viewing.
Itinerary Overview
The 4 day safari Tanzania typically follows a set itinerary, which can be customized to suit individual preferences.
Day 1: Lake Manyara National Park
The safari kicks off in Arusha, where you will be picked up from your hotel and transported to Lake Manyara National Park. Spend the day exploring the park and observing the wildlife before settling down for the night at a lodge on the edge of the Great East African Rift Valley.
Day 2: Serengeti National Park
Day two involves a drive to the world-renowned Serengeti National Park. The journey takes you across the lush farmlands of Karatu and through the Ngorongoro Gate. Spend the afternoon on a game drive before retiring for the night at a lodge in the heart of the Serengeti.
Day 3: Ngorongoro Conservation Area
The third day starts with an early morning game drive in the Serengeti before heading to the Ngorongoro Conservation Area. As the sun sets, enjoy the breathtaking view of the crater from a lodge perched on its rim.
Day 4: Ngorongoro Crater Tour and Return to Arusha
The final day is reserved for a full day tour of the Ngorongoro Crater. After spending the day exploring the crater and observing its rich wildlife, you will return to Arusha, marking the end of the 4 day safari Tanzania.
Price of 4 Day Safari Tanzania
The cost of a 4 day Safari in Tanzania can vary based on several factors including the number of people, type of accommodation, and time of year. On average, prices can range from $1,664 to $2,049 per person.
What's Included in the Price
The 4 day safari Tanzania price package typically includes all park and concession fees, game drives, meals, and accommodation. Transport is usually in a 4WD Land Cruiser designed for safari use. Remember to check what is and isn't included in your package before booking.
Optional Extras
Several extras can be added to your safari experience at an additional cost. These can include hot air balloon rides over the Serengeti, guided nature walks, or cultural visits to local Maasai villages.
Safety Considerations
While on safari, it's crucial to follow safety guidelines to ensure a safe and enjoyable experience. Always listen to your guide's instructions, especially when observing wildlife. Keep a safe distance from animals, and never leave the vehicle unless your guide says it's safe.
Conclusion
The 4 days safari Tanzania promises an unforgettable adventure, offering an up-close encounter with Africa's wildlife, breathtaking landscapes, and fascinating cultures. Whether you're a seasoned safari-goer or a first-time visitor, a 4 day Tanzania safari offers an unparalleled experience that will leave you with memories to last a lifetime.
For more articles related to Things to Do in Tanzania (Zanzibar), click here!