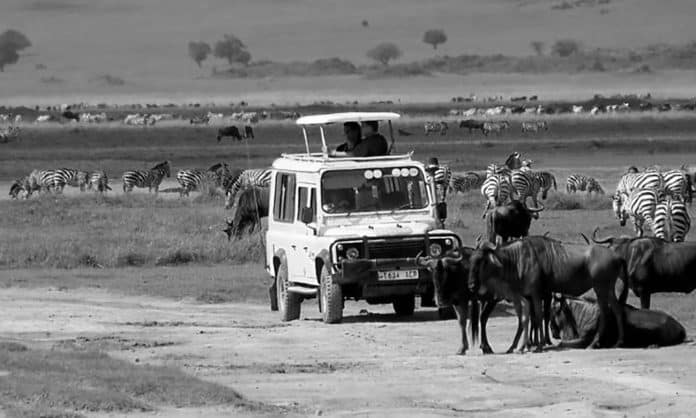 Unmasking Tanzania Serengeti Safari Prices
The Serengeti National Park is located in Tanzania, a country renowned for its diverse species and beautiful scenery. When planning a trip to this famous safari destination, it is important to consider the financial commitment involved. This all-inclusive guide will help you understand Tanzania Serengeti safari prices. It will also help you plan accordingly.
Having a Foundational Knowledge
There are two main things that affect the total cost of a safari in Serengeti National Park: the park fees and the type of safari you select.
Entrance Fees
The daily per-person park fee varies by age group:
Costs $60 USD for adults (16+).
The cost is $30 USD for kids aged 5-16.
For Free for Kids Under 5 Years Old
It is important to note that these Tanzania Serengeti safari prices do not accrue for longer stays and that there are no weekly savings offered.
Safari Varieties
The cost of your safari will vary greatly depending on the type of trip you choose. Spend anywhere from $2,500 (budget) to $7,500 (luxury) for a weeklong safari in Serengeti National Park.
The Price of Lodging
Tanzania Serengeti safari prices are affected by many things. One of those is the lodgings you choose. 
Serengeti National Park lodging costs can range from $200 to $1,000 per person, each night. The time of year and the kind of lodging both play a role in determining these costs.
Seasonal Differences
You can get a discount of up to five times the off-season rate.
Forms of Lodging
You can save a lot of money by staying in a tented camp instead of a fancy lodge.
Cost of Meals and Tour Guide
Your safari tour probably includes a professional guide who speaks English. In most cases, the Tanzania Serengeti safari prices will also include breakfast, lunch, and supper. It is recommended, however, that you double check the 'What's included' portion of the website for your desired tour to ensure that everything you expect is included.
The Price of Transportation
A 4×4 game drive vehicle equipped with a pop-up roof is the standard mode of transportation within the park, and is perfect for viewing wildlife. It's about an eight-hour trip to the city of Arusha, where you may rent a car for a variety of costs.
Guidelines for Gratuities
During a safari, it is common practise to tip the guide $10 USD per person, per day, and the tracker $5 USD per person, per day. These costs are not included in Tanzania Serengeti safari prices so be sure to make room for them. 
The Ideal Time to Go
The Great Migration is when you should go to Serengeti National Park. Wildebeest and other grazing animals travel in massive groups across the Serengeti-Masai Mara habitat at this time of year in search of vegetation and water. The months of June through October are peak safari months in Tanzania.
Mass Movement of Wildebeests
Cost Factors for a Safari in the Serengeti
Tanzania Serengeti safari prices can change depending on when you go, where you stay, how long you stay, and what activities you partake in.
Seasonal Variation in Safari Visitation:
The ideal time to see wildlife is during the dry season, which also happens to be the peak safari season. However, if money is tight, the wet months of April and May are a good option.
Cost of Lodging
Tanzania Serengeti safari prices are also affected by where you stay and these costs can add up quickly. Popular neighbourhoods like Seronera, Ndutu, and Mara tend to have higher prices, whereas Ikoma and Turner offer more affordable alternatives.
The Price of Transportation
The total price of your safari can be affected by several factors, one of which is how you want to travel to the Serengeti. In most cases, flying will cost more than driving would, but it will save you time and energy in the long run. It is possible to spend upwards of US$400 for a one-way flight from Dar es Salaam to the Serengeti.
The Price of a Tanzanian Visa
When planning your safari's budget, be sure to account for the cost of visas.
Tanzania Serengeti safari prices for visas are as listed below: 
U.S.$95 for a tourist e-visa valid for 90 days with a single entry.
E-Visa for tourists (valid for multiple entries and one year): $145.00
Cost of a 7-day transit e-visa ($75)
Safari Add-Ons
Popular add-ons to a safari in the Serengeti include going horseback riding, going on a guided walk, taking a hot air balloon ride, and seeing a Maasai settlement. The cost of your safari may increase if you choose to participate in these activities.
A Trip in a Hot Air Balloon
Numerous elements contribute to the overall total of Tanzania Serengeti safari prices. If you want to get the most out of your safari dollar, it's essential to book with a reputable tour operator that offers all-inclusive packages. The incredible wildlife encounters and beautiful scenery of the Serengeti make the price tag more than worthwhile.
For more articles related to Tourism in Tanzania, click here!