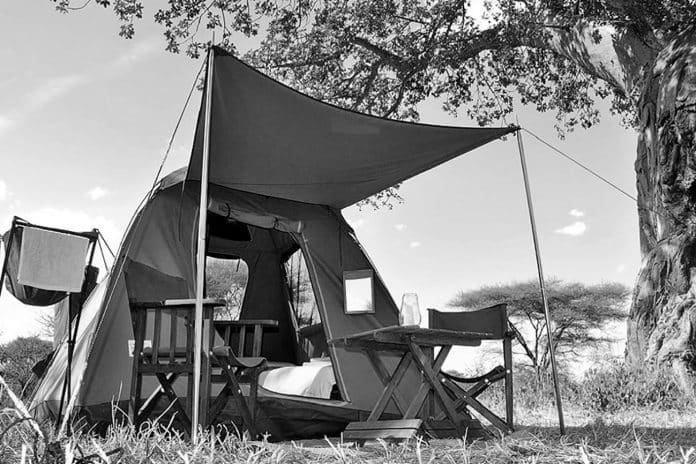 The Ultimate Guide to a 5, 4, or 3 Day Camping Safari Tanzania
‍Embarking on a 3 days camping safari Tanzania is the ultimate way to experience the country's breathtaking natural scenery and abundant wildlife. This safari is ideal for those seeking a compact yet comprehensive adventure, covering some of the most famous parks in Northern Tanzania.
The safari spans three days, with each day offering a unique experience. This article will guide you through what to expect, where to stay, and what to see during your 3-day Tanzanian camping safari.
Day One: Arrival and Tarangire National Park
Touchdown in Tanzania, the land of unparalleled beauty and diverse cultures. Your safari adventure begins in Arusha, the gateway to the Northern Safari Circuit. From here, you'll set off to your first destination, Tarangire National Park.
Tarangire National Park
Tarangire National Park is renowned for its impressive elephant population and iconic Baobab trees. The park serves as a haven for diverse wildlife, including lions, leopards, cheetahs, and over 550 bird species.
During your game drive in Tarangire, expect to witness herds of elephants, grazing buffalos, and tree-climbing lions. The park's landscape is also quite scenic, with vast savannah plains, high termite mounds, and the life-giving Tarangire River.
Accommodation
There are several campsites within and around Tarangire National Park. Some of these include the Kigongoni Campsite, set on the park's eastern boundary, and the public campsites within the park. Alternatively, you can opt to spend the night at a campsite near Lake Manyara National Park, depending on your itinerary.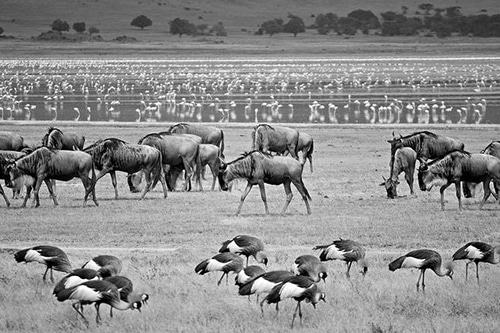 Day Two: Lake Manyara National Park
After a hearty breakfast and perhaps a morning game drive in Tarangire, you'll set off to your next destination – Lake Manyara National Park.
Lake Manyara National Park
Lake Manyara National Park is a compact game-rich park that offers diverse habitats; from its Rift Valley soda lake to dense woodlands and steep mountainsides. The park is famous for its elusive tree-climbing lions and vast flocks of flamingos that tint the soda waters of Lake Manyara pink.
During your game drive in Lake Manyara, you can spot elephants, giraffes, hippos, blue monkeys, and if lucky, the park's famous tree-climbing lions. Additionally, the park is a birdwatcher's paradise with over 400 bird species.
Accommodation
After a fulfilling day exploring Lake Manyara, you'll retreat to your campsite. You can opt to spend the night at Migombani Campsite or Panorama Campsite, both offering impressive views of the Rift Valley escarpment and Lake Manyara.
Day Three: Ngorongoro Crater
The final day of your 3 days camping safari Tanzania will take you to the Ngorongoro Crater, the world's largest inactive volcanic caldera and a UNESCO World Heritage Site.
Ngorongoro Crater
The Ngorongoro Crater is a world-class tourist destination owing to its high concentration of wildlife and stunning landscapes. It is one of the few places in Africa where you can spot the Big Five (lion, leopard, buffalo, rhino, and elephant) in a single game drive.
Accommodation
After an eventful day exploring the Ngorongoro Crater, you'll drive back to Arusha, marking the end of your 3-day camping safari in Tanzania.
What to Pack for Your 3 Days Camping Safari Tanzania
Packing the right items can make your camping safari more comfortable. Here are some essentials:
Clothing: Pack light but warm clothing for the chilly nights and mornings. Don't forget a waterproof jacket in case of rain.

Footwear: Comfortable walking shoes are a must.

Binoculars: To get a closer look at the wildlife.

Camera: To capture your safari memories.

Sunscreen and hat: To protect you from the tropical sun.

Insect repellent: To keep the bugs at bay.
Further Details
The cost of a 3 days camping safari Tanzania typically includes park fees, meals, accommodation, and professional guide services. It excludes drinks and beverages, tips, and personal items. Remember that prices may vary depending on the season, accommodation type, and personal preferences.
Conclusion
A 3 days camping safari Tanzania offers a compact yet comprehensive exploration of Tanzania's northern circuit. It blends adventure, relaxation, and an immersive wildlife experience in three of Tanzania's most iconic parks. So pack your bags and ready your cameras for an unforgettable African adventure in the heart of Tanzania.
Experience the magic of Tanzania; embrace the adventure, cherish the wildlife, and bask in the beauty of its landscapes. After all, there's no better way to experience Africa's wild beauty than on a camping safari.
Additional Information
For those with more time, consider extending your safari to a 4 days Tanzania camping safari or a 5 days Tanzania camping safari. These extended safaris offer a more relaxed pace and the opportunity to visit additional parks like the Serengeti National Park.
For more articles related to Things to Do in Tanzania (Zanzibar), click here!