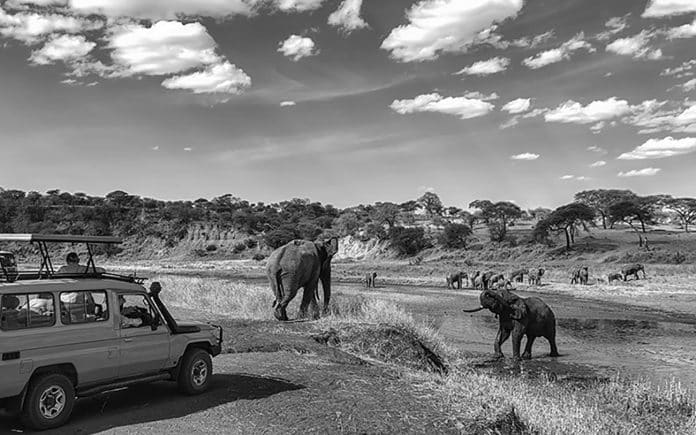 Exploring the Wilderness: A Guide to a 3 Day Safari Tanzania
Many nature lovers' ultimate goal is to go on a 3 day safari Tanzania holiday. This article will let you experience the most of Tanzania's various landscapes and abundant wildlife in just three days, whether you're a seasoned safari-goer or a first-timer.
Are Only Three Days Enough for a Tanzania Safari?
The first thing you might wonder is whether or not a 3 days safari in Tanzania is sufficient to fully experience Tanzania. The answer is highly individual and depends on personal goals.
Even if you can only afford a 3 day budget safari Tanzania package because of time or money constraints, you will still have a memorable experience. This short safari will hopefully leave you craving more of Tanzania's amazing animals and landscapes on your next trip.
But keep in mind that getting to and from your starting and ending sites will eat up a lot of your schedule. As a result, it's important to have reasonable expectations for what you can do throughout your stay.
Where to Go on Safari and Why
There are many different parks and reserves to visit in Tanzania, each with its own special attractions. Four parks—Serengeti, Ngorongoro Crater, Lake Manyara, and Tarangire—make up the Northern circuit, the focus of most 3 days safari Tanzania.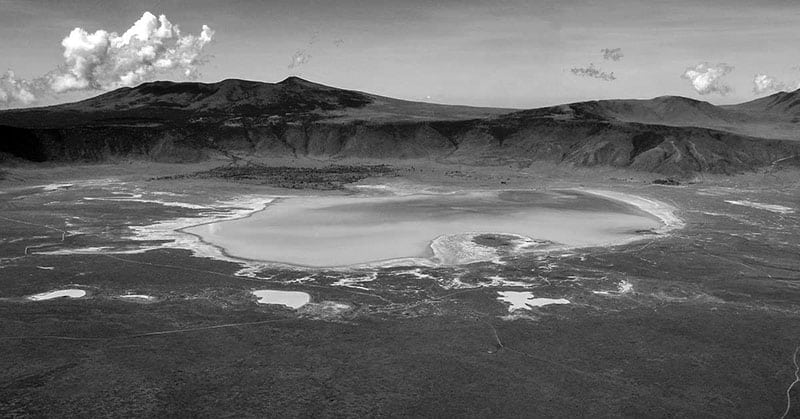 The journey time and the possibility of wildlife viewing fatigue make it not recommended to visit all four parks in three days. Concentrating on just one or two parks might be more effective. You may, for instance, visit the Ngorongoro Crater en route to the world-famous Serengeti National Park.
Alternatively, you might start your trip in Arusha and travel to nearby Lake Manyara and Tarangire. These parks include unique topography and animal populations and are less frequented by tourists, making for a more personal safari experience.
Great 3-day safari choices can also be found in the south, where you can visit Nyerere National Park (previously Selous Game Reserve) and Ruaha National Park. Flying in from Dar es Salaam or Zanzibar, you can explore these parks alone for a more relaxed safari experience in Tanzania's natural splendour.
Various Sleeping Arrangements
You can pick from a wide variety of hotels to suit your needs and budget thanks to Tanzania's thriving tourism industry. There are a wide variety of camping vacations available, from those on a tight budget to those with more disposable income.
Camping on a tight budget is a great way to have a real safari experience. Outside of the parks, you may get up close and personal with nature at these camps. Budget lodge excursions are a great option if relaxation is more important than saving money. These lodges are the usual starting points for wildlife drives and provide the bare minimum in comforts.
Hotels with standard amenities can be found in and around the parks and reserves, catering to those on a more modest budget. These hotels are more luxurious than those in the low price range.
When booking a short fly-in safari package, you have the option of staying at a luxurious lodge for your whole trip. These lodges are known for their attentive staff, delicious meals, and unique decor that is meant to complement the natural surroundings.
Wildlife-Watching Expectations
Seeing a wide variety of animals in their natural environment is the major lure of a 3 day camping safari Tanzania. To a significant extent, the parks you visit will determine the types of animals you see.
A wide range of safari animals can be found in all of the most visited parks. However, the species often found in any given park or reserve will depend on the specific terrain features of that park or reserve. To give just one example, the Ngorongoro Crater is the best area in Tanzania to see black rhinos in their natural habitat. Both the Serengeti and the Crater are well-known for their predators, and lions in particular are frequently spotted. The odds of seeing a leopard are lower, but lady luck might always be on your side.
Wildlife viewing in the southern parks, such as Ruaha and Nyerere, is unique. The likelihood of encountering a predator varies, although lions are common and wild dogs thrive in many places. The stunning greater kudu is only one of many different kinds of antelope that can be found in Ruaha.
In Tanzania, How Much Would 3 Days of Safari Cost?
The 3 day safari Tanzania price varies and at times can be quite difficult to predict with precision because of all the factors involved. However, you may anticipate spending anything from US$600 to US$1,000 per person for basic camping to deluxe lodging during your trip. The price of a luxury vacation will naturally be higher.
Keep in mind that these costs may change with the seasons, with the off-season typically offering the best rates. Whether you go on a private or shared safari will also affect the total price. There are a lot of 3-day road safaris to choose from, but if you're short on time, a fly-in safari might be worth considering instead.
Three-Day Safari Itinerary in Tanzania
Now that we've covered the fundamentals, let's examine the sample schedule for a 3 day safari tanzania. This schedule is based on the assumption that you will be travelling the Northern route.
Arusha to Lake Manyara National Park on Day 1
Beginning in Arusha, your trip will take you on a game drive to Lake Manyara National Park. Elephants, giraffes, zebras, hippos, and maybe even the park's famous tree-climbing lions are just some of the animals you might see during your few hours there. After dinner, you'll retire to your lodging for the night.
Day 2: Ngorongoro Crater to Lake Manyara
Your day of game viewing in the Ngorongoro Crater will begin after breakfast. You will have the opportunity to see buffalos, lions, zebras, elephants, hippos, leopards, and even the elusive rhinos in the Crater, which is famous for its rich animal population. After dinner, you'll retire to your assigned lodging for the night.
Visit the Ngorongoro Crater, Tarangire National Park, and the City of Arusha on Day 3
On your last day, you'll take a trip to Tarangire National Park to see the elephants and baobab trees for which the park is known. The final day of your three-day safari in Tanzania will find you driving back to Arusha after a day spent observing animals.
Costs for a Three-Day Safari for a Large Group in Tanzania
The cost of a safari trip can vary with the number of people in your party. Here's a rough comparison between the two types of safaris, camping and lodges:
Safari Camping
Safari Lodge
Inclusions of the Safari Vacation
Notable highlights of a standard three-day safari in Tanzania include:
Expenses Beyond Your Control on Safari
There are some costs that aren't included by the safari package but will need to be handled independently. For example:
Conclusion
A three-day safari in Tanzania is an unforgettable experience that will stay with you forever. Each day will be a new and exciting adventure, whether you choose the northern or southern circuit and whether you stay in a tent or a lodge. And while this guide will give you an idea of what to expect, the best way to make your safari fit your specific interests and budget is to speak with a reputable safari operator. Enjoy your time arranging the safari!
For more articles related to Things to Do in Tanzania (Zanzibar), click here!