Discover the Best Safari Camps in Tanzania
Tanzania, a country rich in history and teeming with natural beauty, is home to some of the most spectacular safari experiences in Africa. From the majestic Kilimanjaro to the wildlife-rich Serengeti, there's something for everyone in this diverse country. In this article, we'll take you on a journey through best safari camps in Tanzania crafted to offer you an unforgettable experience.
Embrace Luxury at Singita Sasakwa Lodge, Grumeti Reserve
Located on Serengeti National Park border which is in the west side, the Singita Sasakwa Lodge is a haven for luxury seekers. This Edwardian manor house-inspired lodge is nestled in the heart of the Great Migration route, making it an ideal spot for wildlife enthusiasts. The lodge offers a plethora of activities, including horseback riding, to offer you a closer encounter with the wild.
Cherero Camp, Serengeti National Park: Witness Wildlife Up Close
If you're looking for a serene safari experience, the Cherero Camp in Serengeti National Park is a perfect choice. This small, secluded camp is a superb spot to observe the Great Migration and other wildlife. The camp allows you to immerse yourself in the tranquil ambiance of the Serengeti, away from the crowds.
Family-Friendly Safari at Mkombe's House Lamai, Serengeti National Park
Mkombe's House Lamai is a delightful option for families with young children. The lodge offers a variety of activities tailored for kids, such as game drives and swimming. The lodge's thatched-roof design and integration of local crafts add to its charm.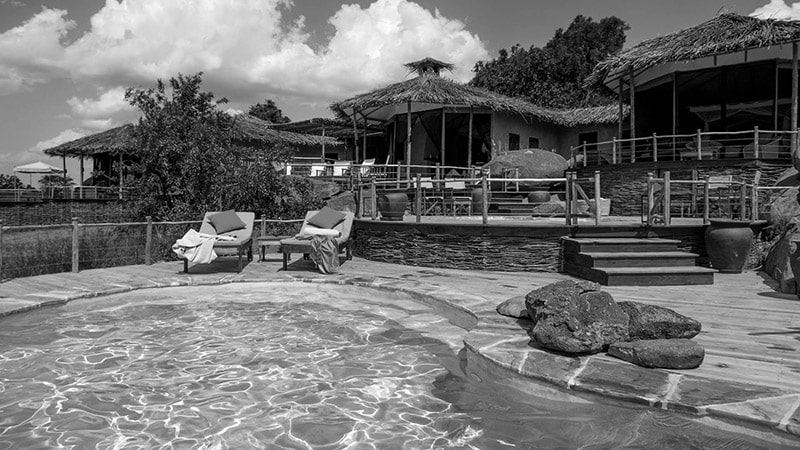 Four Seasons Safari Lodge Serengeti: A Blend of Comfort and Adventure
The Four Seasons Safari Lodge in Serengeti National Park is an excellent choice for tourists who crave comfort during their safari adventure. With its spacious rooms, private plunge pools, and a variety of activities, this lodge is sure to impress.
Mwiba Lodge: Experience Luxury in the Southern Serengeti
Mwiba Lodge, located in the Southern Serengeti, is one of Tanzania's most luxurious lodges. With its stunning views, soaking tubs, and exceptional wildlife-viewing opportunities, it offers an unparalleled safari experience.
Namiri Plains Camp: A Haven for Cheetah Conservation
Namiri Plains Camp in the Serengeti National Park is a must-visit for cheetah lovers. Apart from the Great Migration, visitors can spend the evening with the local cheetah researcher, adding to the unique safari experience.
Spa: Yes
Price: Mid-range
Entamanu Ngorongoro: Experience the Wonder of Ngorongoro Crater
The Entamanu Ngorongoro lodge is situated near the Ngorongoro Crater, offering stunning views of the area. The lodge is elegantly furnished with African crafts and offers activities such as cultural visits and guided walks.
Ngorongoro Crater Lodge: A Theatrical Safari Experience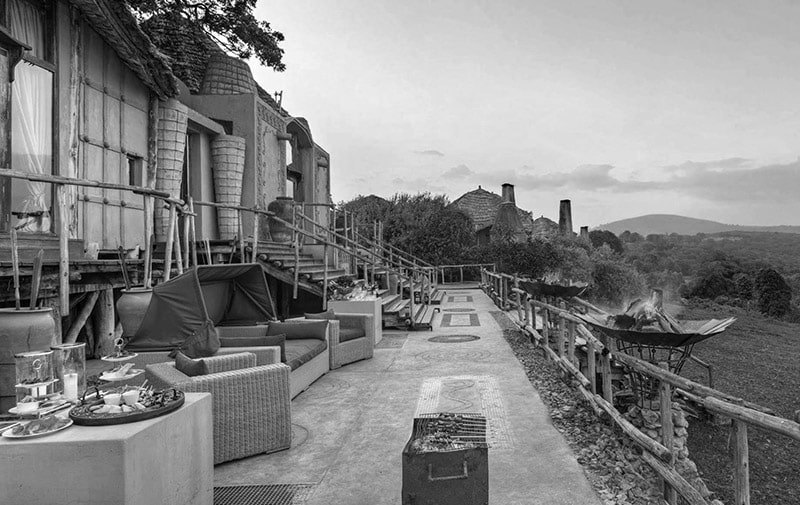 Ngorongoro Crater Lodge is a luxurious lodge located on the rim of the Ngorongoro Crater. The lodge offers breathtaking views of the crater and a variety of activities, including wine tastings plus private in-room services tailored to spa treatments.
Gibbs Farm: A Relaxing Family Retreat
Gibbs Farm is a historic coffee plantation offering a relaxing retreat for families. The farm encourages guests to participate in farm activities and also offers guided nature walks.
Spa: Yes
Price: Budget-friendly
Experience Bird's-Eye Views at Elewana Tarangire Treetops
Elewana Tarangire Treetops in Tarangire National Park is renowned for its treehouse-style lodges, offering breathtaking views of the park. The lodge offers various activities, including night drives, game drives, and cultural visits.
Each of these best safari camps in Tanzania offers a unique experience, ensuring you create memories that will last a lifetime. Whether you're looking for luxury, adventure, or a mix of both, Tanzania has a safari camp to suit your preferences.
For more articles related to Tourism in Tanzania, click here!