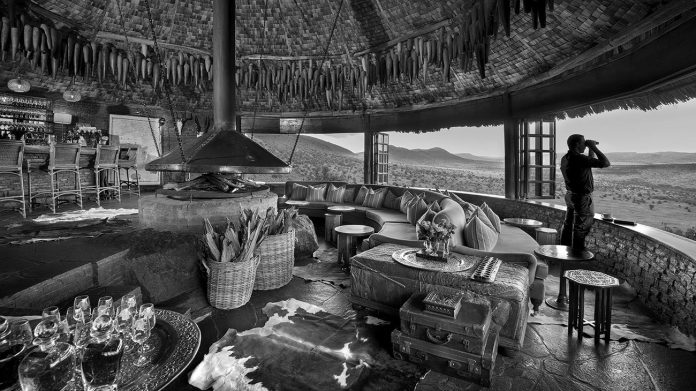 Ten Highest-Rated: Tanzania Luxury Hotels
Top 10 Most Luxurious Lodgings in All of Tanzania
When you see such a title, one thing that should come into your mind is luxury hotels in Tanzania. One of the most rewarding travel experiences is visiting Tanzania, Africa's stunning natural beauty. It is a land of breathtaking scenery, abundant wildlife, picture-perfect beaches, quaint little towns, and ancient sites designated as UNESCO World Heritage Sites. The Great Migration in Tanzania is one of the highlights of any classic African safari, as hundreds of thousands of wildebeest and zebras follow the rains across the Serengeti plains while being chased by numerous predators. Yet there is so much more to this nation than just the Big Five safaris. The African continent's highest peak, towering above 5,895 meters or 19,341 feet. The surrounding grassy plains. The mountain is a sight to behold because of the snow that covers its pinnacle. Even though reaching Africa's rooftop on Kilimanjaro is an effortless feat, the experience is truly unforgettable. Zanzibar, Tanzania's hypnotically beautiful and unique Spice Island, is where most visitors to Tanzania will spend their final days after a thrilling safari and mountain experience. Some of the world's most luxurious hotels and resorts in Tanzania perfectly match the country's breathtaking scenery. Here are a few of my favorite places to stay in the wild and undeveloped parts of Tanzania.
The exhibition continues below with extra content. Do you think I forgot something? Leave a comment telling us about your favorite Tanzania luxury hotels, or cast your vote in my poll.
THE KLEIN'S CAMP &BEYOND
&Beyond Klein's Camp provides guests with some of the best panoramic views of the Serengeti and Masai Mara in Tanzania and Kenya, respectively, two of the world's most famous locations and sites of one of the most significant wildlife migrations on the planet. The rugged and unforgiving country is perfect for the classic safari experience, with excellent wildlife views, exhilarating night games, Maasai customs, and all the comforts of home. This remote camp perfectly captures the spirit of wild Africa with its wooded hillsides, undulating grasslands, and forested riverbanks. The guest rooms, built from stone, have open fireplaces to keep out the cold and give way to breathtaking views. Each of the eleven cottages, one of which is a family suite, features a private balcony or patio with a magnificent view. This is surely a perfect example of luxury hotels Tanzania safari lodges.
ZANZIBAR'S PARK HYATT
The Park Hyatt in Zanzibar is an excellent base for exploring the UNESCO World Heritage Site and the city of Stone Town. It is arguably the face of luxury hotels in Zanzibar Tanzania. The hotel is on the waterfront in the heart of Stone Town, surrounded by the city's bustling markets, mosques, and the famous Zanzibari doors, known for their intricate wooden carvings. Mambo Msiige, a Zanzibari mansion from the 17th century, is one of two buildings that make up the hotel. Sophisticated business travelers and high-end vacationers will find something special at the Park Hyatt. It provides its guests with various unique, personal, and remarkable experiences, from the hotel's spacious suites and locally sourced cuisine to the breathtaking views from the infinity pool overlooking the ocean.
THE SERENGETI'S FOUR SEASONS SAFARI LODGE
Anyone looking for a once-in-a-lifetime adventure and the chance to get close to nature can book a stay at Serengeti's Four Seasons Safari Lodge, one of the best safari hotels in Tanzania to consider. A two-story great house with indoor and outdoor dining options serves as the lodge's centerpiece, and both modern African architecture and the natural environment are reflected in its design. Views of elephants and their young, buffalo herds, and baboon groups congregating at the watering hole can be seen from the restaurants and the free-form infinity pool. All 77 rooms, 12 suites, plunge pools, 5 freestanding villas with secluded swimming pools, have high open-air sundecks with sweeping views of the Serengeti and the opportunity for up-close encounters with the local wildlife.
LAKE MANYARA &BEYOND TREE LODGE
Most people assume that the well-known tree-climbing lions of Lake Manyara developed this behavior as a defense against annoying insects.
They could, however, covet the luxurious treehouse suites at &Beyond Tree Lodge at Lake Manyara. This is another pretty example of luxury hotels Tanzania that can never go unnoticed. The resort blends in perfectly with its stunning setting among the treetops of a mature mahogany grove. The secluded, game-filled forest is the setting for a unique interpretive safari. The guest rooms are spacious and decorated with native artworks and tactile textiles, and they look out over a wooded boma or outdoor dining area framed by ancient dugout boats. With a see-through kitchen, guests can watch as chefs prepare delicious meals while taking in scenic vistas of the surrounding forest.
THE AZURA SELOUS
This is not only one of Africa's last significant wilderness areas but also its oldest and largest wildlife reserve. More hippos, elephants, wild dogs, lions, and buffalo can be found in this UNESCO World Heritage Site than in any other wildlife reserve. Azura Selous's prime location on the banks of the Great Ruaha River makes it possible to see animals from the comfort of your balcony, bed, or even the convenience of your outdoor shower. Luxury awaits at this resort, which features 12 spacious designers "tented villas" with private plunge pools, attentive butler-hosts, and gourmet meals in a selection of romantic settings. Highly trained guides at Azura will tailor a safari experience to your specific interests, whether it be long game viewing drives in open-sided Rovers, walking trips, fishing, boating, or stargazing. Azura is truly a fantastic option among all Tanzania luxury hotels.
THE TENTED CAMP at SINGITA SABORA
The Singita Sabora can be found in a pristine wilderness area of the 350,000-acre Grumeti Reserves in northern Tanzania. The small 1920s-style explorer camp is cozy and full of adventurous memories. This is located on the harsh savannah plains of Africa, making its lavish amenities seem wildly out of place. There is little to no separation between guests and the wildlife environment so that they can feel the full force of the wild. All nine tents have private bathrooms and are lavishly furnished with antiques, Persian rugs, and Zanzibari chests; some open onto the plains, where guests can relax on daybeds and watch the incredible wildlife.
RETREAT SELOUS
This is a Suite-only, tented resort on the banks of the vast Great Ruaha River in the remote northern part of the Selous Game Reserve, protected by UNESCO. The expansive tent apartments are in keeping with their natural surroundings and guarantee privacy and seclusion for their residents. A unique ambiance of natural beauty and comfort is skillfully crafted by strategically combining custom-made furniture, raw materials, African antiques, and precious stones. The spectacular main cabin, known simply as "The Fort," is based on the design of the large East African market and was constructed on an old military observation post from World War I. The fort has a large infinity pool, and its grounds are a popular spot to take sweeping views of the woods in all directions. This one can arguably not miss in the list of Tanzania luxury hotels.
THE NGORONGORO &BEYOND CRATER LODGE
The Ngorongoro&Beyond Crater Lodge is in a stunning backdrop, with ever-changing vistas of the crater and its teeming wildlife population. Thirty thatched suites on stilts with banana-leaf ceilings and grass roofs provide a secluded safari experience. Separate seating and dining spaces, as well as butlers who provide warm, individualized service, are provided in each tent. Guests staying at the lodge can be forgiven for losing track of time and place, as there is no other place on earth where you can wake up surrounded by the trappings of a baroque chateau so elegant, brocade sofas, beaded chandeliers, gilt mirrors, and paneled walls and be instantly transported to one of Africa's most iconic landscapes by simply looking out the window. Everything is possible in this region of extremes, where the Maasai and Versailles coexist. If you're looking to connect with mother nature the Ngorongoro lodge is among the top best Tanzania luxury hotels.
THE LODGES AT SINGITA FARU FARU
Located in northern Tanzania's Serengeti Mara ecosystem, the Singita Faru Faru is known for its luxurious accommodations. Built on a gently sloping hillside, this riverside resort is located on the renowned migration route traveled by more than 2 million wildebeests yearly. The Singita Faru Faru combines modern, organic elegance and the wacky pragmatism of a traditional botanist's camp; it is informal, unorthodox, and surprising at every turn. It features one family suite, apartments of seven one-bedroom and one two-bedroom suite with a private pool. The property's location close to the river and the plains affords guests a rare opportunity to feel at one with nature.
THE MNEMBA ISLAND &BEYOND
If you've ever wanted to live on a beautiful tropical island alone without having to do much of anything, this is the place for you. Out of many Tanzania luxury hotels, this quaint, hidden refuge is a barefooted award-winning beach paradise off the Zanzibari northeast coast. Eleven coastal bandas emerge from the casuarina pine forest onto pristine dunes and stare out over the atoll of Mnemba, a scuba diver's fantasy. Beach massages, swimming, snorkeling, and kayaking are just a few of the activities available on &Beyond Mnemba Island, not to mention the opportunity to unwind.
Your adventure cannot possibly be the best if you don't get the chance to dine in the luxury hotels in Arusha Tanzania. Tanzania hotels luxury is something you cannot afford to ignore. When talking of luxury, you cannot forget to also talk about the luxury hotels in Mwanza Tanzania. Closing on your list of places to enjoy will be luxury hotels in Moshi Tanzania. All of the above will never fail you. So it's up to you to take advantage and enjoy.
For more articles related to Tourism in Tanzania, click here!