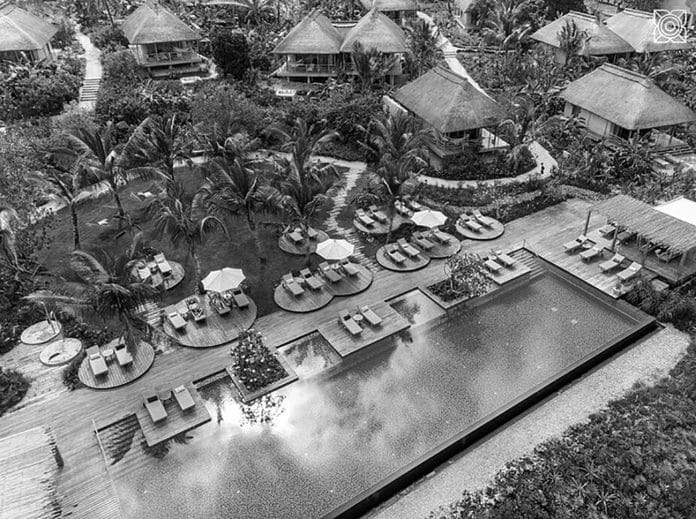 Plan Your Next Vacation at One of These Tanzania Beach Resorts
Overview of The Finest Tanzania Beach Resorts
The Ngorongoro Crater and the snow-capped Kilimanjaro are just two of Tanzania's many natural wonders. After a hectic time in Africa, Zanzibar's white sand beaches and fascinating islands are the perfect places to unwind and celebrate a new beginning.  
The Zuri Hotel
This is a true paradise located in the heart of Zanzibar. There are 56 bungalows and luxury villas, some with their beaches, on Unguja, the largest island in the Zanzibar archipelago. The design is minimal, with just timber louvers that open to the scenery, wooden decks, and works of art from the area. The island's history as a trading hub for spices gives rise to a fusion of African, Arabic, European, and Indian tastes. You can book a romantic dinner for two on a secluded beach with a campfire or a feast of grilled seafood from the Bahari under the swaying palms. 
Spending Time in Residence Zanzibar
The Residence's 66 exquisite villas are spread on 32 hectares or 80 acres of lush tropical grounds. They all feature a unique fusion of modern conveniences with traditional Swahili, Indian, Omani, and British designs. Go for a stroll or ride your bike through the gardens. Relax on the daybed next to your private pool, go sightseeing in Stone Town, book a deep-sea fishing trip, or go on a dive with dolphins. There are two dining options: a rattan basket will bring you lunch (with cakes, fresh fish, and spaghetti). The hotel can organize a private barbecue on the pier after dark. It's not a mistake that Residence Zanzibar makes it to the list of Tanzania luxury beach resorts. 
The Xanadu Villas & Retreat
Only eight of these Bounty-Esque villas are available, each with its length of Zanzibar beach, buttoned recliners, draped arched windows, and butler service. Hotel owners Marcus and Eileen serve their guests superb local cuisine paired with hand-selected wines in the quaint restaurant, in your villa, or even on an uninhabited island. Kitesurfing, dolphin cruises, scuba diving, and visits to Jozani Forest to see native red colobus monkeys are just some activities that the helpful staff can arrange during your stay at Xanadu villas, one of the best Tanzania beach resorts.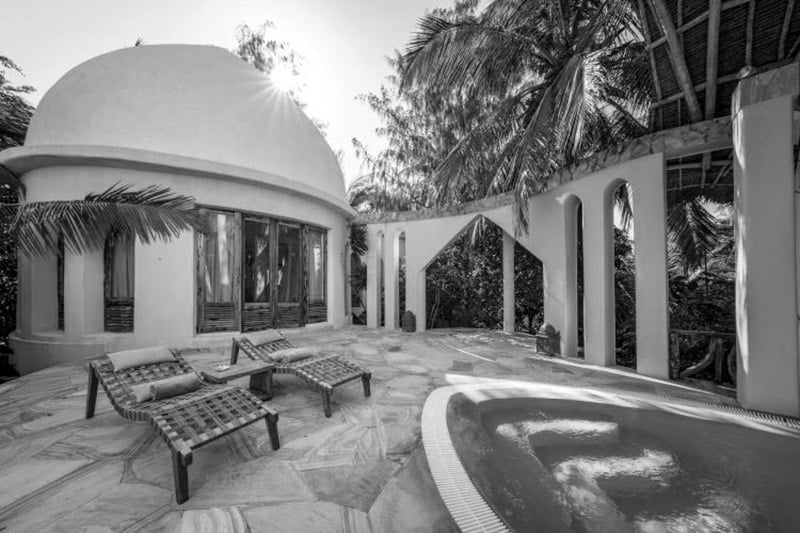 The Relaxing Spa at Blue Bay Beach Resort
This affordable hotel on the eastern coast of Zanzibar is reminiscent of the island's Arabic history with its white walls, thatched roofs, and arched windows. It is another Tanzania beach resort that you should surely pay a visit to. The apartments at Blue Bay beach resort Tanzania are tastefully furnished with traditional Zanzibari handicrafts. The ultimate in oceanfront luxury, the Sultan Suite boasts a separate living area, a muslin-draped king-size bed, and a lounge with French doors leading out to a terrace. Taarab music, Traditional Zanzibari dancers, and acrobatic performances in the main Makuti Restaurant also serve Swahili and Italian-themed feasts. What else can you ask for from Bluebay beach resort and spa Kiwengwa Tanzania? 
The Zanzibar's Essque Zalu
There are 40 suites and eight villas at this foodie-centric resort on Zanzibar's northeastern coast, all of which look out over the gardens, the lagoon, and the black waters of the Indian Ocean. Every one of the homes is topped with a tall makuti-thatched roof, and inside you'll find simple furnishings and artwork from the region. Two restaurants provide both international and regional fare. At Mosha Studio, Tanzanian Rose Mosha sous-chef can teach customers how to prepare traditional Swahili foods using state-of-the-art cooking equipment. 
Zanzibar's Luxury Villa, White Sand & Spa
There are 11 villas, ranging in size from one to five bedrooms, at this family-run eco-luxury island resort. Some even have a jacuzzi on the roof with a view of the ocean. Stand-up paddleboards, snorkeling gear, bicycles, kayaks, and games ranging from pétanque and ping pong to pool are available during your stay. You can also use the spa facilities, including the steam room, sauna, hot tub, fitness center, and main pool.
With a concentration on fruits, organic herbs, and vegetables grown on-site, as well as freshly caught seafood, the cuisine in the resort's two restaurants, on the beach, and in guest villas is both delicious and nutritious with an African touch. Zanzibar luxury villa is among the few Tanzania beach resorts that give you the feeling of home away from home. This must be the kind of Tanzania beach resort Zanzibar you have been missing. 
The Fundu Lagoon
Pemba archipelago, an island in Zanzibar, is home to a hidden private paradise that can only be reached by sea. Tented bungalows in a safari design can be found on the beach or on a hillside above the scenery, and some of them even come with their private plunge pool. Subtly seasoned seafood is on the menu at this restaurant. Due to its small lagoon that drops to tremendous depths and conceals a diversity of marine life, Fundu is one of the best snorkeling and diving spots in the world. You can also go for walks along the shore or kayak through the mangroves. There are multiple awards that Fundu Lagoon has won for being the best hotel in Africa and having the best marine safari experience.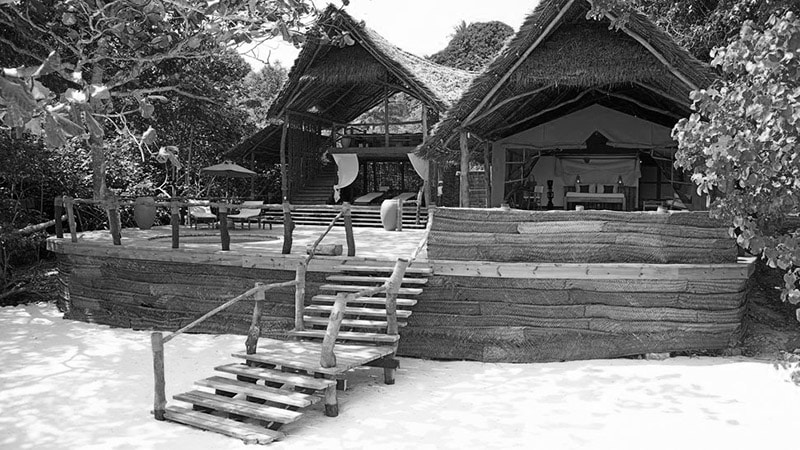 Pole Pole, Meaning "Take it Easy" or "Go Slowly" in Swahili
This is one of the best selling points of all Tanzania beach resorts.  This high-end eco-retreat on Tanzania's Mafia Island. Only seven bungalow suites, all decorated with antique and handcrafted pieces, such as Zanzibari daybeds, blend nicely with the lush tropical surroundings. Chole Bay, the heart of Mafia Island Marine Park, can be seen from your private veranda. Once a week, or more often if requested, guests can enjoy a traditional Swahili meal, with most ingredients coming from sustainable local farms.
The above-mentioned may not be all of the best beach resorts in Tanzania because there are a lot more. Several beach resorts can be at your disposal any time you feel like stepping out of your house and enjoying some good time. Some of them are as follows:
Malaika beach resort Mwanza Tanzania 

Kendwa Rocks beach resort Kendwa Tanzania

Kijiji beach resort Dar es Salaam Tanzania
Kiwengwa beach resort Kiwengwa Tanzania
Konokono beach resort Michamvi Tanzania

Paradise beach resort Tanzania

Serene beach resort Tanzania

Tanzanite beach resort Nungwi Tanzania

Amani beach resort Tanzania

Azura beach resort Tanzania

Royal Zanzibar beach resort Tanzania

South beach resort Tanzania

Reef and beach resort Tanzania

Sunrise beach resort Dar es Salaam Tanzania

Tanga beach resort Tanga Tanzania

Tulia Zanzibar unique beach resort Pongwe Tanzania

Uroa Bay beach resort Uroa Tanzania

Zanzibar beach resort Zanzibar Tanzania

Hotel White Sands beach resort Tanzania
These beach resorts are equal to the task and visiting them could mean something magnificent to you. It really doesn't matter which one you choose. Whether it is Kendwa beach resort Tanzania, Paradise beach resort Uroa Tanzania, Serene beach resort Dar es Salaam Tanzania or Reef & beach resort Jambiani Tanzania, you will still have the best experience ever. Dealing prices won't be a tall order for you because affordability is not far from most of these beach resorts. Zanzibar beach resort Tanzania, White Sands beach resort Tanzania and others can be a good example of affordable resorts.
For more articles related to Tourism in Tanzania, click here!