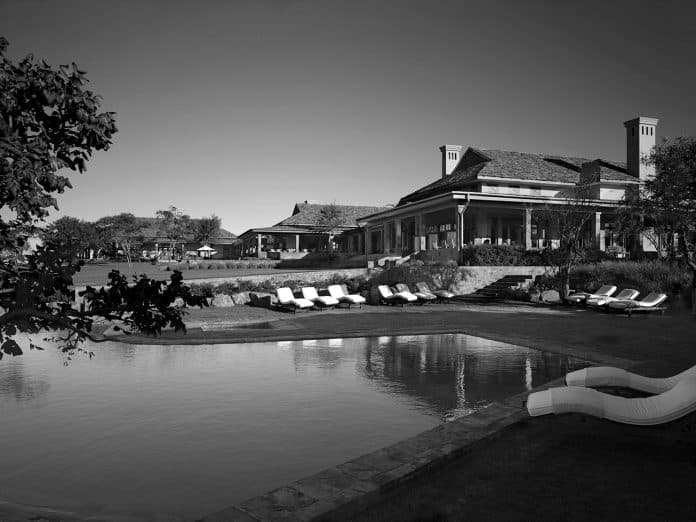 10 Top Resorts and Best Safari Camps in Tanzania
There are huge, game-filled plains, spice markets, souks, beautiful beaches, and bazaars in Tanzania, making it a unique travel destination. If you are keen on having a fantastic Tanzania camping safari, there are places you cannot afford to miss. They are simply the best safari camps in Tanzania. In your mind you must already be thinking of an affordable budget camping safari Tanzania. You will not miss various Tanzania luxury safari camps that will be friendly to your pocket. Some of our top luxury lodges and safari camps in Tanzania are included in this list below:
The Serengeti's Singita Sasakwa Lodges
There are few safari camps as beautiful as this Singita Sasakwa Lodge, located in the Grumeti Game Reserve overlooking the Serengeti grasslands. The sprawling manor house, the opulent cottages, and the balcony overlooking the plains all emanate a sense of luxury. Exceptional guides, service, and mouthwatering cuisine are all part of the package for a memorable safari. There's no doubt this is the best Serengeti safari camp Tanzania you have been missing.
The Zanzibar's Palms Lodges
On Bwejuu, one of the world's most beautiful beaches, The Palms offers a true Robinson Crusoe adventure. There are just six luxurious villas at The Palms, each with a large verandah, butler, and private plunge pool, making it one of the most exclusive resorts. It's a hedonistic haven for anyone looking to relax and recover after a long safari.
The Ngorongoro Highlands Lodges
You can see more of the Ngorongoro Conservation Area from the Highlands than from other campgrounds because it has more than just the famous crater. The suites are dome-shaped and include large windows that allow guests to take in the stunning views. A wood-burning stove keeps the suite warm at this high-altitude camp. The property is just gorgeous and breathtaking. Here you cannot miss the opportunity to enjoy Tanzania safari tented camp. From the camping opportunity you'll be able to see what a Tanzania tented camp safari feels like. So if you have been thinking about a tented camp safari Tanzania, Ngorongoro could be the place for you.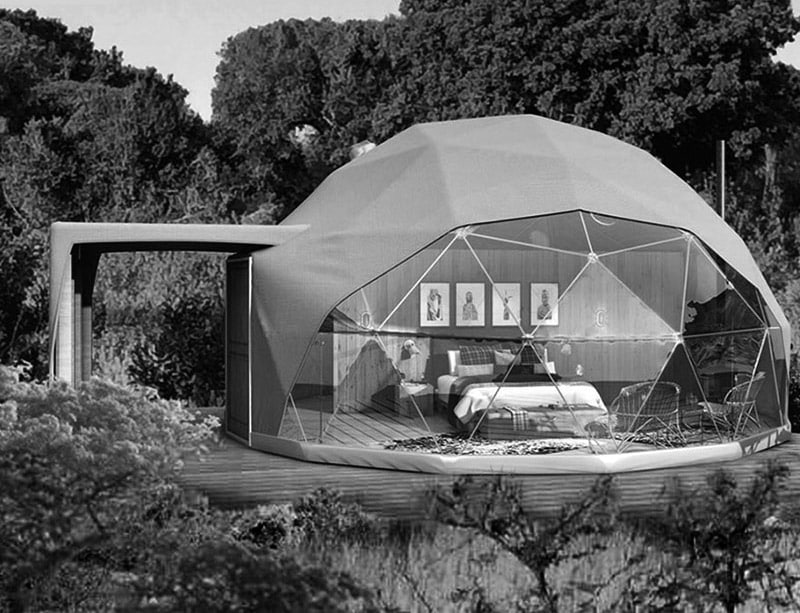 The Azura Selous Reserve Lodges
One of Africa's largest game reserves, Africa's Azura Selous, is located far from the bulk of lodges, allowing guests to enjoy an exclusive safari in this magnificent, wild area of Africa. Overlooking the Ruaha River activities, the resort offers visitors a serene haven of peace and tranquility. Spend your time lazing by the infinity pool or in your luxurious tented villa, sipping a chilled beverage and taking in the stunning African scenery from the privacy of your serenity.
The Zanzibar's Mnemba & Beyond Lodges
One of the world's best beach resorts, Mnemba Island Lodge, is located on an island off Zanzibar's northeast coast. In addition to the typical Zanzibar beach beds, eleven magnificent bandas can be seen on the beautiful coral sands of the nearby beach. Mnemba, one of the best safari camps in Tanzania is pricey, but you get everything you need, from gourmet meals and laundry to scuba diving gear. You'll still have the best camping safari Tanzania.
The Serengeti Fourth Seasons Expedition Lodges
After a day of game-viewing in the Seronera region, guests can return to their opulent accommodations and modern conveniences at the Four Seasons Safari Lodge. There are six separate treatment pavilions in the spa, a fitness center, an educational discovery center, a kids' club, and an infinity pool at the lodge.
Tanzania's Mainland Ras Kutani Lodges
Ras Kutani is a beachside sanctuary where you can rest and relax after a day of safari. There are nine thatched beach cottages, each with a hammock on the porch for those who prefer to relax in the shade of their hammocks. There are four rooms, each with its plunge pool, situated on a sloping hillside in the trees with views of the ocean. The Hill House, a two-bedroom vacation rental, is located on a hill overlooking the beach, making it ideal for families.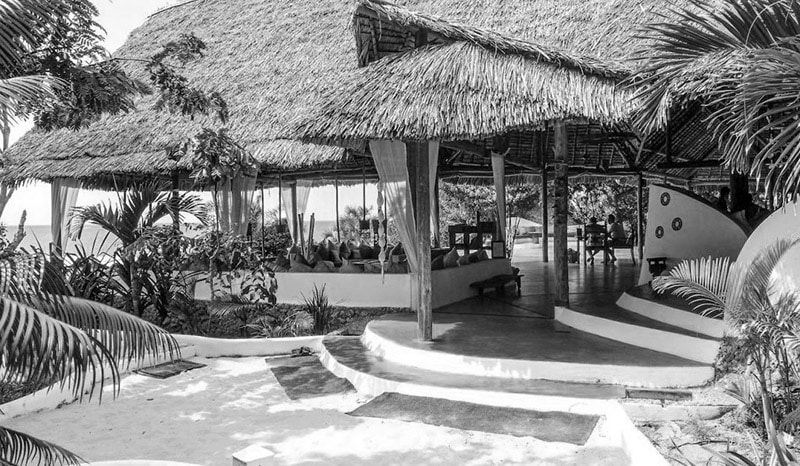 The Lake Manyara & Beyond Tree Lodges
One of Lake Manyara National Park's only lodges, &Beyond Tree Lodge is part of the well-known &Beyond family of lodgings. Visitors can immerse themselves in the African bush through private verandas and expansive windows on the lush woodland. There is a dense canopy overhead, and the bedrooms and living areas float in the green sea. Even the open-air showers in the treehouses, concealed behind basic bamboo screens, have a view of the surrounding landscape. It was a very remarkable experience.
The Selous Sand River Lodges
Sand Rivers Selous provides an unforgettable safari as one of the first and most renowned safari camps in Tanzania in the remote Selous Game Reserve. In between safari activities, guests can unwind in one of eight rooms with open fronts that look out onto the river. Because there are so many ways to see the wildlife, guests can be sure they will have a unique safari experience. Sand Rivers Selous could be the best spot for a 4 days camping safari Tanzania. You too can come and enjoy what Selous safari camp Tanzania has to offer.
The Tarangire's Treetop Lodges
Sleeping in a treehouse and feeling like you're on an adventure all in one package makes the Tarangire Treetops a unique safari experience. Roomy suites have their sundecks at the front of the ship, where lodgers can relax and perhaps catch a glimpse of some intuitive gameplay. If you're planning a trip to the Northern Circuit, consider staying at one of Tanzania's finest safari resorts like this.
Apart from the mentioned Tanzania safari camps, you can also check the following:
Mbalageti safari camp Tanzania

Mwagusi safari camp Tanzania

Ikuka safari camp Tanzania

Serengeti safari camp Nomad Tanzania

Manyara Wildlife safari camp Tanzania
Whether you're looking forward to having the best 4 days Tanzania camping safari or 5 days Tanzania camping safari, you know where to go. After an exciting adventure you will have nothing to complain about camping safaris Tanzania. What else can you complain about after having an experience of the best African safari camp Tanzania? Base camp Tanzania safari, G Adventures Tanzania camping safari and Foxes safari camps Tanzania will be waiting to take you out for a lovely camping safari. You surely can't wait for a fantastic safari by any of these three at Nomad Tanzania Serengeti safari camp. You should not forget G Adventures Tanzania has a nice offer for Masai & Tanzania camping safari. Start saving for your safari instead of just sitting there and waiting for a very low Tanzania budget camping safari. Who knows your savings can lead you to an exemplary experience of the Kenya Tanzania camping safari.
For more articles related to Things to Do in Tanzania (Zanzibar), click here!