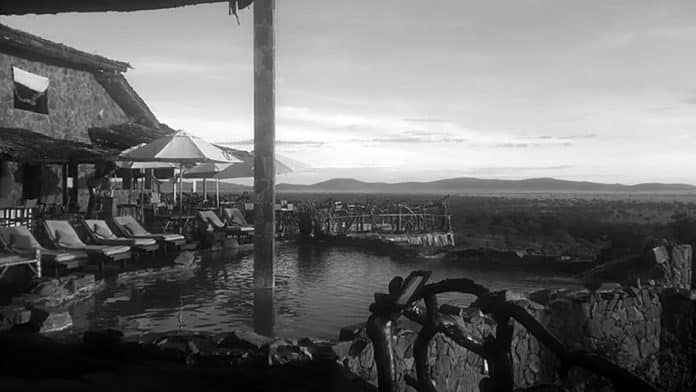 Mbalageti Safari Camp Tanzania: An Unforgettable Safari Experience
Mbalageti Safari Camp Tanzania is a hidden jewel in the western corridor of Serengeti National Park, where you can embark on an adventure into the heart of Africa's wilderness. Mbalageti provides visitors with a once-in-a-lifetime safari experience because to its breathtaking scenery, high-end lodgings, and abundant game sightings.
Accessibility and Geo Location
Mbalageti Safari Camp Tanzania offers breathtaking vistas of the Serengeti grasslands and the Mbalageti River from its perch atop the Mwamveni hill. The camp is located about 72 kilometres from the Ndabaka Gate and about 140 kilometres from the Naabi Hill Gate, and about 34 kilometres and 80 kilometres from the Grumeti and Seronera sectors, respectively.
The trip to the camp is an adventure in and of itself, whether you enter by the Ndabaka gate on the Mwanza-Musoma route (about 1.5 hours) or the Naabi gate from Ngorongoro (about 3 hours).
Lodgings that Fuse Natural Elements with High-End Amenities
Accommodations at the Mbalageti camp are meant to blend in with the surrounding Serengeti landscape, and the camp's location near the Mbalageti River Valley, the Lower Grumeti Woodlands, and the Rumania Plains only adds to the experience. The camp's 24 individual tent cabins, 14 standard rooms, and 2 presidential suites exude a sophisticated mixture of raw stone, rich wood, thatched roofs, and vivid paint.
Camping Cabins
The tented chalets are the epitome of stylish simplicity, with modern conveniences and picturesque settings that make the most of the day's dawn and sunset. Each cabin has its own private veranda, living area and bathroom, all furnished in driftwood. After a day of adventuring across Africa's wilds, you can relax in the spacious bathtubs provided in each bathroom.
Luxury Accommodations Fit for the President
The Presidential Suites are the epitome of opulence, with their spacious living areas complete with an outside master bathtub, a private dining room, a sitting room, a full bar and more. The apartments also feature a personal butler to help make visitors' stays more comfortable and convenient.
Infrastructure and Support
The amenities and services at Mbalageti Safari Camp Tanzania are all geared towards making your safari more enjoyable. The main lodge has a swimming pool, a sun deck, a bar, a lounge and a restaurant indoors. The camp also features a spa with a variety of treatments aimed at helping guests relax and unwind after a day of hiking.
Dining
Mbalageti's menu is a voyage in taste. The main restaurant and the outdoor dining terrace both provide spectacular views of the valley as guests dine. The menu features both modern and classic dishes, all of which are produced with fresh, regional ingredients.
Activities at the Mbalageti Safari Camp Tanzania
There is a wide variety of things to do at Mbalageti Safari Camp Tanzania. There's never a dull moment at Mbalageti, with activities ranging from game drives to balloon safaris that give you a bird's-eye perspective of the Serengeti.
Reviews
"Without a doubt, the finest location in all of Serengeti. We have stayed here several times and plan to do so in the future. It's a bit hidden, but that actually works to its advantage. While on safari, you can enjoy a private experience if you so choose. It's the most cost-effective option in the park. Those looking for anything else than a standard safari will enjoy this. Spend an extra day at the lodge and relax at your own pace. The hotel has an amazing staff. You won't have to compete with anyone else for a front-row seat to the breathtaking scenery. You couldn't pay me to return to Seronera after my previous visits.
Author: ewlorendo, a Melburnian
What more could you want than luxurious tents with a view of the Serengeti plains, wonderful food, and a helpful, kind staff? We like being in this more peaceful section of the Serengeti park. There's a tonne of wildlife to see and a lot fewer Land Cruisers than in the city.
From Leeds, UK, Doc061
Conclusion
Mbalageti Safari Camp Tanzania is the only location to go if you want a truly one-of-a-kind safari experience. Mbalageti is a shining light in the Serengeti because to its convenient location, high-end lodging options, and abundance of exciting things to do. Plan your safari vacation now and get ready for the experience of a lifetime!
For more articles related to Tourism in Tanzania, click here!