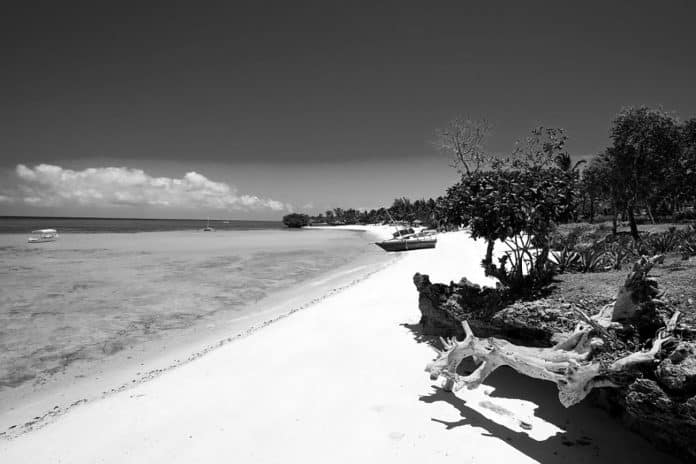 Experience the Unforgettable: Tanzania Safari and Beach Holidays
Tanzania, an East African gem, offers an unparalleled combination of wildlife-rich safaris and idyllic beach escapes. A Tanzania safari and beach holiday is the perfect blend of adventure and relaxation, letting you experience the thrill of the wild and the serenity of the beach in a single journey.
Why Choose a Tanzania Safari and Beach Holiday?
Tanzania safari and beach holidays offers a tantalizing mix of experiences that make for an ideal destination. It's the best of two worlds combined Here, you can witness the grandeur of nature through thrilling safaris and unwind on the pristine beaches of the Indian Ocean.
Short Flights from Safari Destinations
Tanzania beach and safari holidays are only short Flights away from one another. This convenience means you can swiftly transition from an exciting game drive to lounging on sun-kissed beaches, sipping on a refreshing cocktail.
No Additional Visas Needed
Traveling within Tanzania is hassle-free. When you combine a Tanzania safari and Zanzibar beach holiday or any other Tanzanian beach destination, you won't need any additional visas. All you need are your flights from the mainland, and you're set for a relaxing Tanzania safari beach holiday.
The Perfect Combination to Your Safari Adventure
Experience a Safari and Beach Holiday in Tanzania
After days of early rises for game drives and exploration on dusty trails, imagine waking up at your leisure and relaxing by a pool with a captivating view of the blue ocean. Ending your safari with a beach holiday gives you time to relax and reflect on the breathtaking experiences you've had in the African bush. A Tanzania safari & Zanzibar beach holiday has always been the perfect go to mix for many people in this respect. So remember, when planning for Tanzania holidays safari and beach are always a good mix together. 
The Safari Experience in Tanzania
Tanzania is home to some of the most pristine and diverse wildlife reserves in the world. A safari in Tanzania promises unforgettable encounters with the Big Five, rare bird species, and breathtaking landscapes.
The Serengeti National Park
The Serengeti is Tanzania's most famous wildlife reserve and a must-visit on any safari and beach holiday Tanzania. The park boasts a vast savannah teeming with wildlife, including the largest lion population in Africa and the epic Great Wildebeest Migration.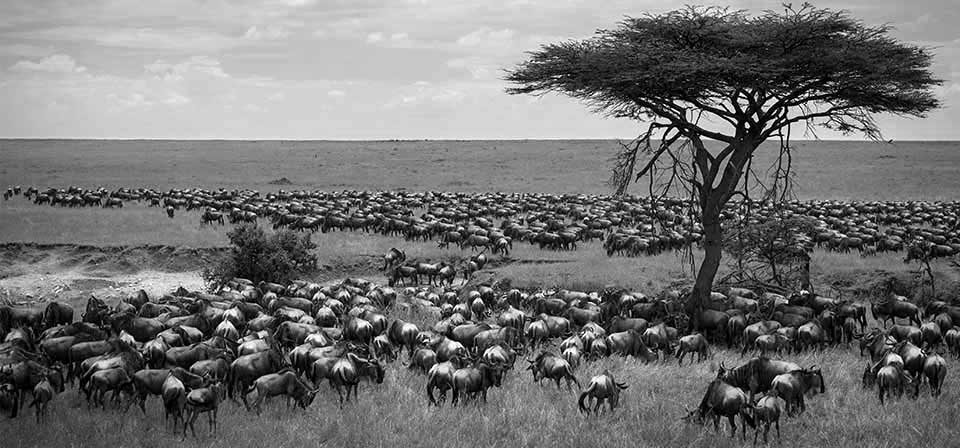 The Ngorongoro Crater
The Ngorongoro Crater, a UNESCO World Heritage Site and the world's largest intact volcanic caldera, is a haven for wildlife enthusiasts. It's one of the best places in Tanzania to spot the Big Five and offers unique insights into early human evolution at the neighboring Olduvai Gorge.
The Selous Game Reserve
The Selous Game Reserve, one of the largest faunal reserves in the world, offers an off-the-beaten-track safari experience. It's home to a wide range of fauna and flora, including the endangered African wild dog. Walking safaris and boat cruises on the Rufiji River are among the highlights in this reserve.
The Beach Experience in Tanzania
Tanzania's beach destinations are as diverse as its wildlife reserves. From the culturally-rich Zanzibar to the secluded beaches of Pemba and Mafia Islands, Tanzania offers a beach experience for every traveler.
Zanzibar
Zanzibar, also known as the Spice Island, is famous for its stunning beaches, historic Stone Town, and spice plantations. Whether you're eager to explore the island's rich history, dive into its vibrant underwater world, or sunbathe on its pristine beaches, Zanzibar has something for everyone.
Pemba Island
Pemba Island, part of the Zanzibar Archipelago, is a lesser-known but equally enticing beach destination in Tanzania. Known for its world-class diving sites, lush greenery, and tranquil beaches, Pemba Island offers a secluded beach getaway.
Mafia Island
Mafia Island, part of Tanzania's first marine park, is an ecotourism haven renowned for its pristine coral reefs, turtle nesting beaches, and excellent snorkeling and diving conditions. The island boasts white sandy beaches surrounded by a lush tropical forest, making it a perfect destination for nature and beach lovers alike.
In Summary
Safari and beach holidays Tanzania offer an unbeatable combination of exhilarating wildlife encounters and serene beach relaxation. This unique blend of experiences makes Tanzania an ideal destination for those seeking a diverse and fulfilling holiday. Whether you want to explore the African wilderness, immerse yourself in rich cultural experiences, or unwind on pristine beaches, Tanzania offers an unforgettable adventure. Choose from a variety of Tanzanian Tours and embark on your dream safari and beach holiday today.
For more articles related to Things to Do in Tanzania (Zanzibar), click here!