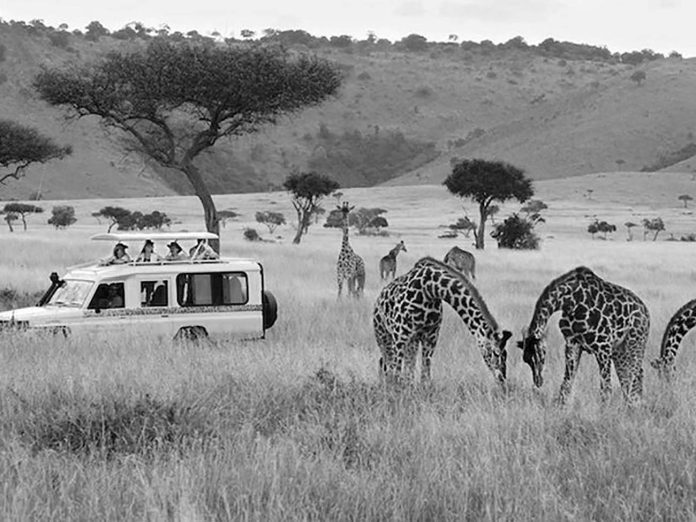 Safari Holidays Tanzania and Zanzibar – Quick Guide
Tanzania and Zanzibar offer fantastic opportunities for safari holidays and beach vacations. Tanzania is renowned for its diverse wildlife and stunning landscapes, while Zanzibar is famous for its pristine beaches and turquoise waters. Here's some information to help you plan your Tanzania safari and Zanzibar holidays:
1. Safari in Tanzania:
– Serengeti National Park: Known for the Great Wildebeest Migration, where millions of wildebeests and zebras move across the plains.
– Ngorongoro Conservation Area: Home to the Ngorongoro Crater, a UNESCO World Heritage site and a natural wonder, hosting a high concentration of wildlife.
– Tarangire National Park: Famous for its large elephant herds and baobab trees.
– Lake Manyara National Park: Offers diverse ecosystems, including a soda lake, dense forests, and abundant birdlife.
2. Climbing Mount Kilimanjaro:
– If you're up for an adventure, consider climbing Mount Kilimanjaro, Africa's highest peak. It requires physical fitness and proper planning, but the rewards are breathtaking views and a sense of accomplishment.
3. Zanzibar Beaches – Tanzania Safari and Zanzibar Beach Holiday:
A Tanzania safari followed by a Zanzibar beach holiday is a popular combination for travelers looking to experience both wildlife and relaxation in East Africa. Here's some information to help you plan your trip:
Tanzania Safari:
Tanzania is known for its incredible wildlife and national parks, making it a fantastic destination for a safari. Some of the most popular national parks and conservation areas include:
1. Serengeti National Park: Famous for the Great Wildebeest Migration, where millions of wildebeest and other animals move across the plains in search of fresh grazing.
2. Ngorongoro Conservation Area: Home to the Ngorongoro Crater, a breathtaking natural wonder and one of the best places to spot a wide variety of wildlife.
3. Tarangire National Park: Known for its large elephant herds and iconic baobab trees, Tarangire offers a unique safari experience.
4. Lake Manyara National Park: Located at the base of the Rift Valley escarpment, this park is known for its tree-climbing lions and diverse birdlife.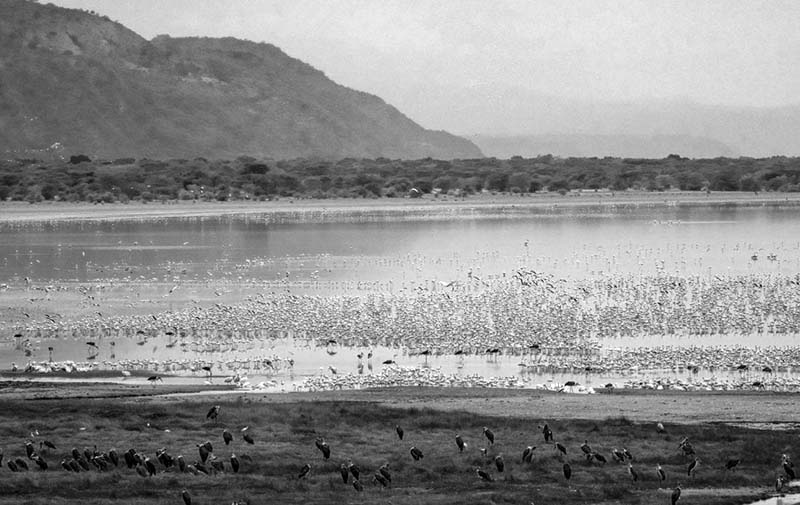 When planning your Tanzania safari plus Zanzibar vacation, consider the time of year, as wildlife sightings and park conditions can vary. The dry season from June to October is a popular time to visit for optimal game viewing, but different parks may have different peak seasons.
Zanzibar Beach Holiday:
After your safari adventure, you can head to Zanzibar, an archipelago off the coast of Tanzania, for a relaxing beach holiday. Zanzibar offers stunning white sandy beaches, crystal-clear turquoise waters, and a rich cultural heritage.
Stone Town, the capital of Zanzibar, is a UNESCO World Heritage Site and a fascinating place to explore. You can wander through its narrow streets, visit historic sites like the House of Wonders and the Old Fort, and immerse yourself in the local culture.
In addition to Stone Town, Zanzibar boasts a variety of beautiful beach destinations. Some of the popular ones include:
1. Nungwi: Located on the northern tip of the island, Nungwi offers pristine beaches, water activities like snorkeling and diving, and a vibrant nightlife.
2. Kendwa: Adjacent to Nungwi, Kendwa is known for its picture-perfect beach and relaxed atmosphere.
3. Paje: Situated on the east coast, Paje is a haven for kite surfing enthusiasts with its constant breeze and shallow waters.
4. Matemwe: This quiet village on the northeast coast is known for its tranquil beaches and stunning sunsets.
Whether you prefer lounging on the beach, exploring underwater marine life, or indulging in local cuisine, Zanzibar has something for everyone.
Transportation:
To reach Zanzibar from Tanzania's mainland, you can take a short domestic flight from airports like Kilimanjaro International Airport or Julius Nyerere International Airport in Dar es Salaam. Alternatively, you can also travel by ferry from Dar es Salaam to Stone Town, which takes around 2 hours.
It's worth noting that travel requirements, including visas and COVID-19 protocols, may change over time. It's essential to check the latest travel advisories and consult with your travel agent or embassy before making any arrangements.
With its combination of thrilling safaris and idyllic beach destinations, Zanzibar and Tanzania safari holidays can offer a truly unforgettable experience. Enjoy your trip!
4. Stone Town, Zanzibar:
– Explore Stone Town, a UNESCO World Heritage site and the cultural heart of Zanzibar. It's a vibrant maze of narrow streets with colorful markets, historic buildings, and delicious street food.
5. Spice Plantations:
– Take a tour of the spice plantations in Zanzibar to learn about the island's rich history of spice production. You can taste and smell a variety of spices, such as cloves, vanilla, cinnamon, and nutmeg.
6. Diving and Snorkeling:
– Zanzibar offers excellent opportunities for diving and snorkeling. Explore the colorful coral reefs, encounter diverse marine life, and even swim with dolphins in some areas.
Remember to plan your Tanzania safari and Zanzibar holiday trip well in advance, especially for safaris, as availability can be limited. Consider consulting with a reputable travel agency or tour operator specializing in Tanzania and Zanzibar to ensure a well-organized and enjoyable holiday. Whether you planning to start your safari trip from Zanzibar to Tanzania or the vice versa, it does not matter…plan ahead!
Also feel free to checkout one of the high reputable travel and tour agencies, Safaribookings.com Tanzania safari & Zanzibar beach holiday packages, plus you can browse for Tanzania safari and Zanzibar packages here on Tourradar.com top 10 Tanzania safari Zanzibar package page.
For more articles related to Things to Do in Tanzania (Zanzibar), click here!