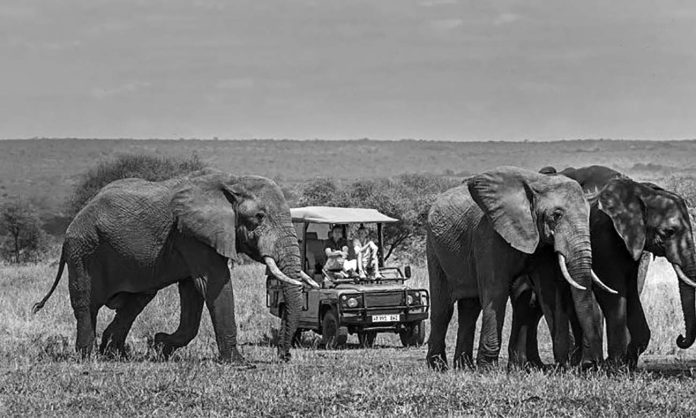 10 Days Tanzania Safari and Zanzibar – What Can You Accomplish?
A 10 day safari Tanzania combined with a trip to Zanzibar can be an incredible adventure, allowing you to explore the diverse wildlife of Tanzania's national parks and then relax on the pristine beaches of Zanzibar. Here's a suggested Tanzania safari and Zanzibar itinerary for your 10 days Tanzania safari and Zanzibar vacation (what the french would call "safari tanzanite Zanzibar 10 jours"):
Day 1: Arrival in Tanzania – Arusha:
Upon arrival at Kilimanjaro International Airport, you'll be greeted by your guide and transferred to your hotel in Arusha. Take the rest of the day to relax and prepare for your safari.
Day 2-3: Tarangire National Park:
After breakfast, drive to Tarangire National Park, known for its large herds of elephants, baobab trees, and diverse birdlife. Enjoy game drives and spend two nights in a safari lodge or tented camp.
Day 4-5: Serengeti National Park:
Drive to Serengeti National Park, Tanzania's most famous and iconic wildlife reserve. Spend two days exploring the vast plains, witnessing the Great Wildebeest Migration (depending on the time of year), and spotting a wide range of animals, including lions, zebras, giraffes, and more.
Day 6: Ngorongoro Conservation Area:
Embark on a morning game drive in Serengeti National Park before heading to the Ngorongoro Conservation Area. Descend into the Ngorongoro Crater, a UNESCO World Heritage Site, known for its high concentration of wildlife. Spend the night in a lodge on the crater rim.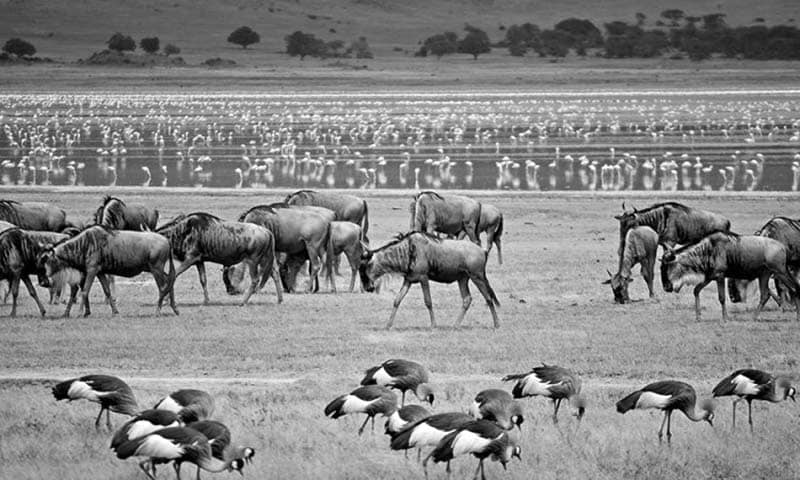 Day 7: Lake Manyara National Park:
Drive to Lake Manyara National Park, famous for its tree-climbing lions and diverse birdlife. Explore the park on a game drive and enjoy the beautiful scenery. Later, drive back to Arusha.
Day 8-10: Zanzibar:
Fly from Arusha to Zanzibar and spend the remaining days relaxing on the stunning beaches of Zanzibar's coastline. You can also explore Stone Town, a UNESCO World Heritage Site, with its vibrant markets, historical buildings, and cultural attractions. Engage in water activities like snorkeling, diving, or simply unwind on the sandy beaches.
Day 11: Departure:
Depending on your flight time, you may have some free time in the morning to relax or do some last-minute shopping. Then, you'll be transferred to Zanzibar International Airport for your departure.
Please note that this is just a suggested itinerary, and you can customize it according to your preferences and time constraints. Also, keep in mind that travel and safari conditions can vary, so it's essential to check with local tour operators or travel agencies to ensure the availability and suitability of the destinations mentioned above.
For more articles related to Things to Do in Tanzania (Zanzibar), click here!