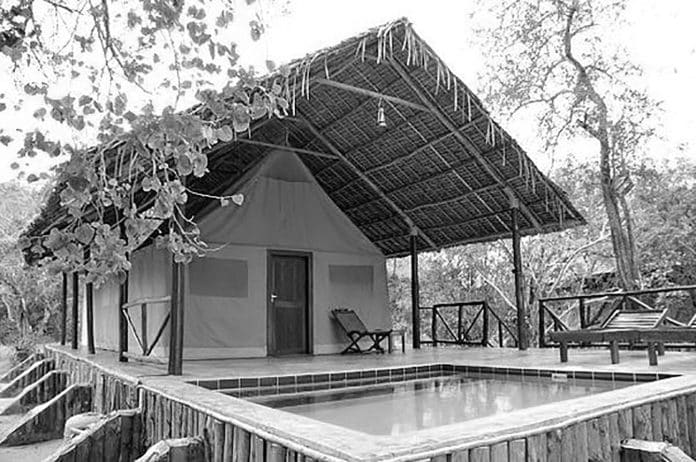 Discover Selous Safari Camp Tanzania: A Unique Journey into the Wild
Set in the heart of Southern Tanzania, Selous Safari Camp Tanzania offers an extraordinary wilderness experience that is incomparable to any other. With a variety of unique accommodations and immersive safari activities, this haven is your passport to the untouched beauty of Africa's largest national park, the Nyerere National Park (formerly known as the Selous Game Reserve).
Strategic Location: A Gateway to Pristine Wilderness
Perched on the edge of the Nyerere National Park, Selous Safari Camp Tanzania provides easy access to the untouched wilderness, enabling guests to explore the diverse landscapes and abundant wildlife that this region has to offer.
Unparalleled Accommodations: A Blend of Comfort and Authenticity
Offering a range of accommodations for every budget, Selous Safari Camp Tanzania ensures an unforgettable stay. These include:
Luxury Mudhut Rooms
Overlooking the Rufiji River, these riverbank rooms are what Selous Safari Camp is renowned for. The rooms offer a striking contrast between their traditional mud structure and well-appointed interiors.
Simple Forest Tents
For budget travelers, the simple forest tents provide an affordable way to experience the magic of Selous Safari Camp.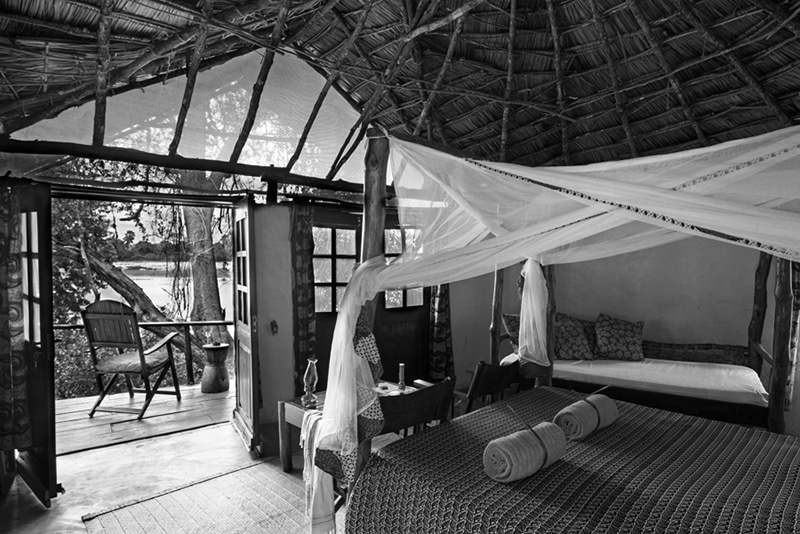 Unforgettable Safari Experiences
From game drive safaris to boat trips along the Rufiji River, Selous Safari Camp Tanzania offers a variety of safari activities that cater to every adventurer's taste.
Game Drive Safaris
Venture into the bush in open-sided 4×4 safari cruisers and get up close with the park's wildlife. Off-road safari driving is permitted in the Nyerere National Park, offering an uninterrupted view of the wildlife and the opportunity to cover greater distances in search of larger mammals and predators.
Boat Safaris
Experience the beauty of the Rufiji River and the park's lakes on a boat safari. It's an excellent way to get up close to hippos and crocodiles and enjoy the dazzling birdlife.
Walking Safaris
Discover the park step-by-step on a walking safari. Accompanied by an armed ranger, you'll learn about the bush's fascinating smaller side, including birds, animal tracks, insects, plants, and flowers.
Exquisite Dining: A Treat for the Senses
The dining experience at Selous Safari Camp Tanzania is one of a kind. With a well-stocked riverbank bar and dining area overlooking the Rufiji River, savor delicious meals while soaking in the beautiful views of the wilderness.
Relaxation: Unwind Amidst Nature
After a day of safari adventures, find yourself unwinding by the pool or settling into a canvas safari chair beside the firepit with a refreshing drink, as you watch the sun dip below the horizon.
Additional Activities: Cultural Tours and Fishing Trips
In addition to safari activities, Selous Safari Camp Tanzania offers cultural tours to Mloka Village and fishing trips, providing unique opportunities for guests to immerse themselves in the local culture and lifestyle.
Safari Packages: Tailored to Your Preferences
For a hassle-free safari experience, Selous Safari Camp Tanzania offers a range of safari packages that include accommodation, safaris, and relevant park fees.
Exceptional Service: Experience the Difference
Selous Safari Camp Tanzania is renowned for its exceptional service, having won the TripAdvisor Certificate of Excellence/Traveler's Choice Award for outstanding service ten years running.
Convenient Access: Reach Us Your Way
Reach Selous Safari Camp Tanzania by car from Dar es Salaam via Kibiti or by flight. The closest airstrip is Mtemere (Selous Lower).
Discover Selous Safari Camp Tanzania: Unleash the Adventurer in You
Experience the thrill of a lifetime with Selous Safari Camp Tanzania. Whether you're a seasoned adventurer or a newbie explorer, this is your chance to embark on an unforgettable journey into the heart of the Tanzanian wilderness. So, why wait? Plan your escape to Selous Safari Camp Tanzania today!
Contact Us for More Information
Book Your Safari Packages Today
For more articles related to Tourism in Tanzania, click here!